First off, a little late but a very merry xmas (and a happy new year) to all of you!!! \(^0^)/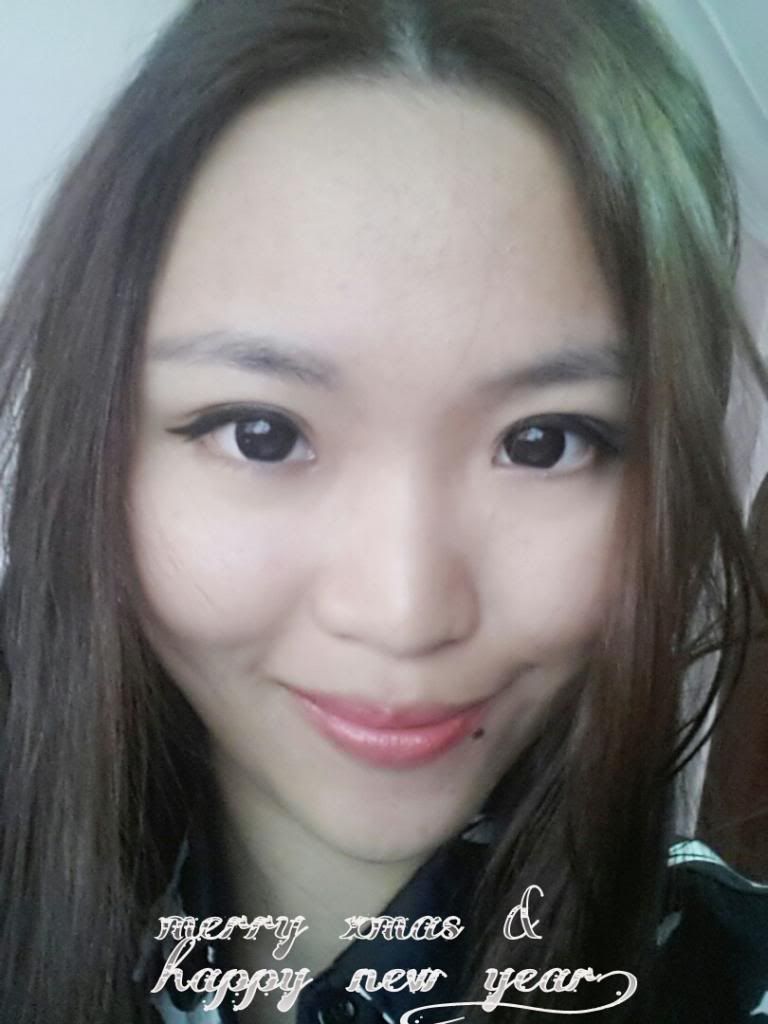 p.s really LOVE my Chanel loose powder <3
So how many of you miss my face? *blushes* hahahahahahahah okay that was a (bad) joke. But anyway, I know it's been a week since I last updated! I've been recuperating my mind and my body because for some reason I'm sick AGAIN just 2 days after I recovered :( Miss my SMU insurance days when I can just freely walk into a clinic at the first hint of illness. Now, I need to see if I can remedy the illness first before seeking treatment :( Sucks to be a poor unemployed post-grad waiting for my job to start :((((
Speaking of SMU, every SMU student should know by now the existence of Standing Sushi Bar near school! The reason for its popularity is its cheap $3 for 5 slices SASHIMI!!!!!! It's on every Monday from 6pm! I recall there are other days too but you have to go check online!
I am NOT a fan of sashimi because I can't appreciate it. It just tastes like cold rubber to me so I've never really bothered about this place. But then one fine day I suddenly had an urge to check this place out so we started queuing at 6pm sharp for a table!
p.s reservations recommended because TONS of people are there for the cheap sashimi deal!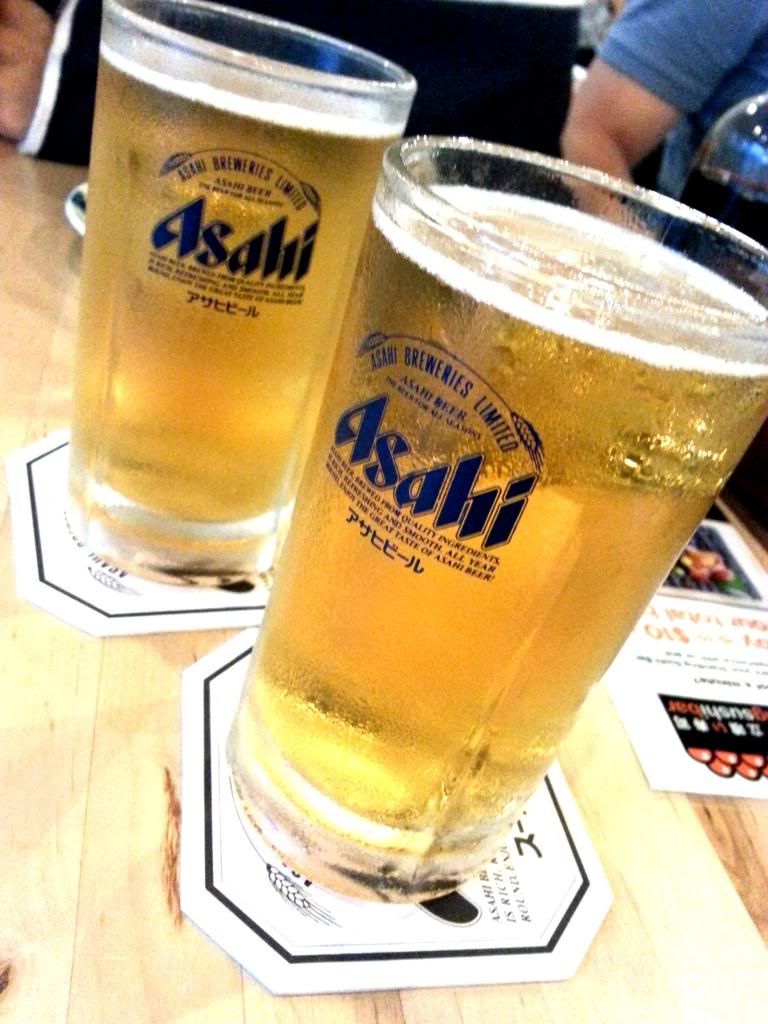 Starting off the night with $5 Asahi beers! Sake and wine are on offer every Monday too!
Seared salmon with cheese roll
Mediocre and not worth the money honestly. The sushi are thin and so are the salmon slices on top. There's barely any 'shiok' factor. For the same price I would HIGHLY recommend the one at Koh Grill & Sushi bar. Their Shiok Maki is the ultimate salmon and cheese bomb! Even those at Japanese Sun Dining @ CHIJMES is SO much better.
Grilled tomatoes, enoki and asparagus wrapped with bacon
Another mediocre dish. I don't get the usual 'shiokness' when I bite into my bacon wrapped asparagus because there is only ONE small stalk. The tomato one is good because you can't shortchange on baby tomatoes. As for the enoki one, I would prefer more enoki such that the juiciness explodes in my mouth once I bite into it. Once again, for the same price, I would rather have it at other Japanese restaurants like Watami. Not shiok enough.
Spicy tuna with beancurd
For some weird reason, the beancurd is not wrapped fully around the top half of the sushi. Other than that, the roll is once again, a bit small but probably the most decent sushi out of all that I have tasted so far in this restaurant.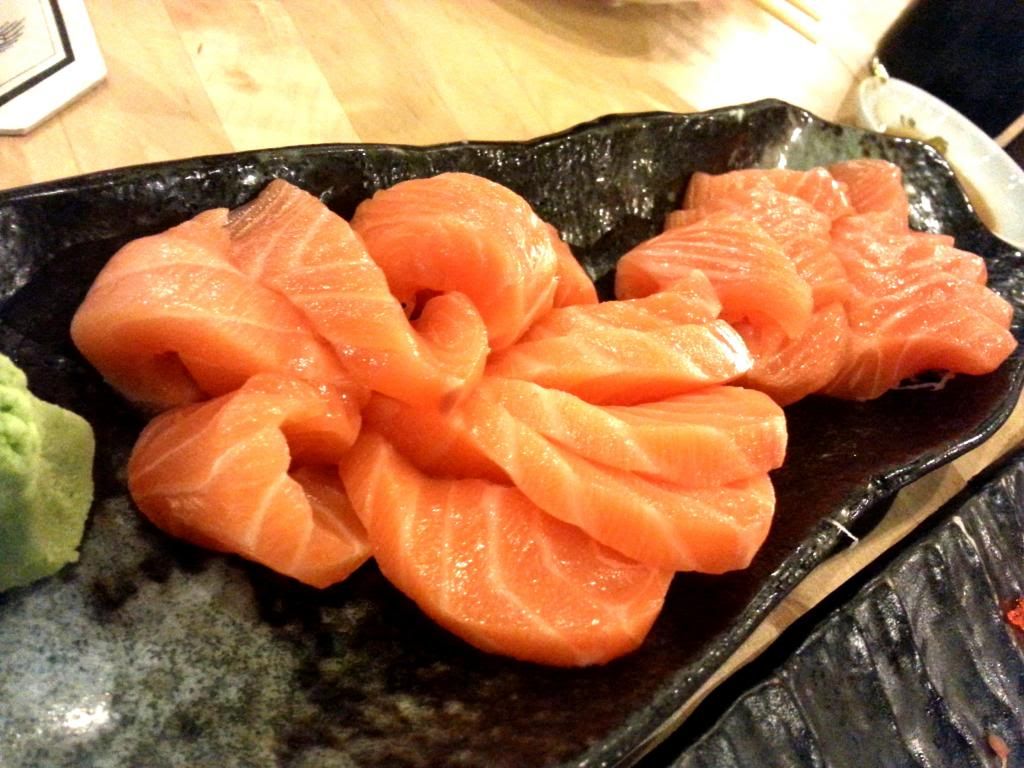 Sashimi (Monday special- $3 for 5 slices)
Probably the only thing worth eating in this place for the special price. But I had to wait 40 freaking minutes for my sashimi and when it came, it wasn't cold -.- Really bad bad service on their side because they served everyone around us and even those who came later! And I had to ask for my sashimi TWICE. Of course I can be forgiving since the place is so so busy on a Monday-- if not for the fact that I asked twice + no one else around me had to.
On the whole, I DID NOT enjoy the food at all. The bill came up to $90+ for all these food and for the same amount, I would have enjoyed much better and fresher food at say, Koh Grill & Sushi Bar, or at Japanese Sun Dining. Honestly so NOT WORTH THE MONEY. It makes me mad that I had to pay this much for mediocre food. No idea why they were rated decently, I guess cheap sashimi does the trick.
And no I'm not going back again so if you've newly discovered this and are a fan of sashimi, you are welcomed to join in the mad queue. I won't curse at you.
Standing Sushi Bar @ 8QSAM
8 Queen Street
Unit 01-03 Singapore Art Museum
Singapore 188535
Tel: +65 6333 1335