Haven't been taking much ootd shots this month because of the big breakup and if you don't already know, ph has been my sole photographer for 3.5 years. Sooooo I need to learn to thicken my skin a bit more and ask my friends to take ootd shots for me.
Once again, shots are taken and edited to the best of my ability, on my phone so pardon the quality until I can grab hold of a semi-pro. #needmylawyerpayevenmorenow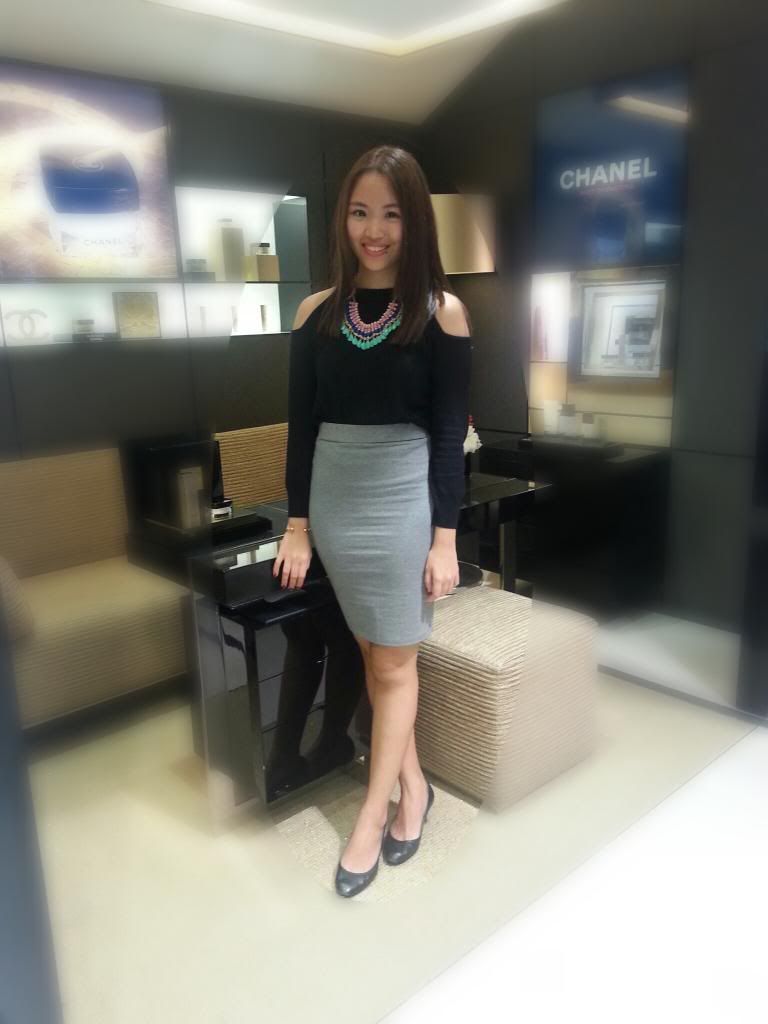 Top: Wardrobemess (blogshop)
Necklace & Skirt- Forever 21
Heels: Hush Puppies
P.S for everyone asking where to get a good pair of work heels, try Hush Puppies. Been wearing this one for 3 years now and I never ever got a single blister or painful heels (when the skin at the back gets 'scrapped' against).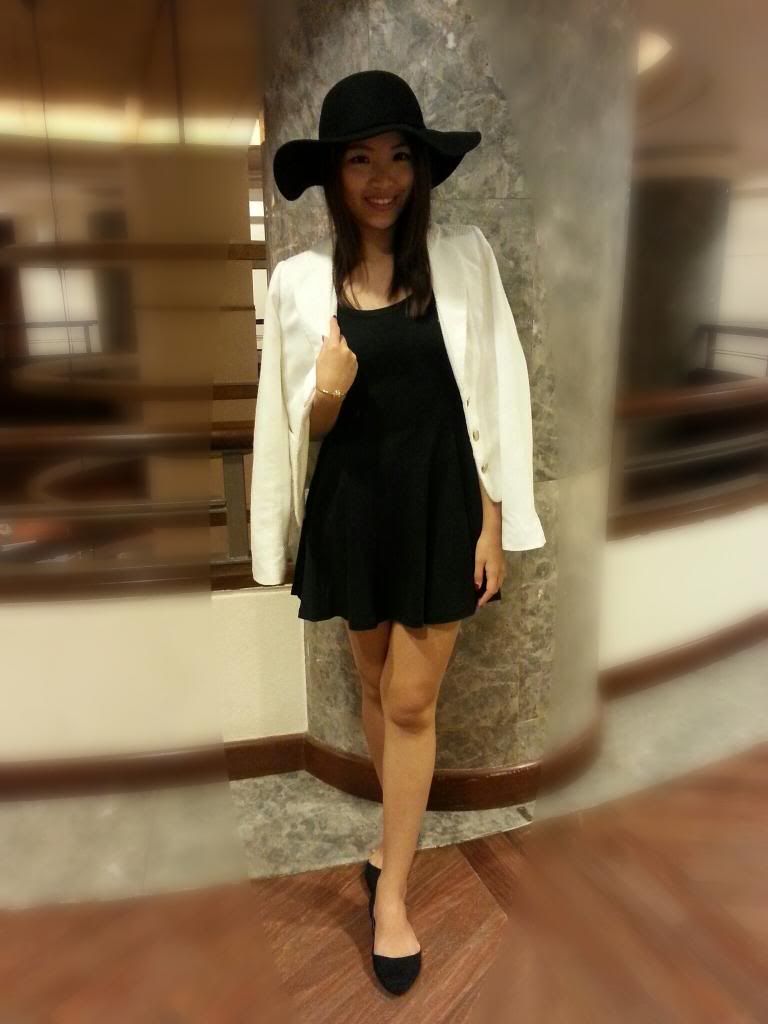 Dress: a shop from Q100?
Shoes: D&C
Blazer: Forever 21
Floppy Hat: Ebay
Been looking for the flopping hat for more than a month!!! Super love how it adds a touch of either chicness or dress-down glam depending on how you pair it!
Ugh I have to admit, photos taken with a phone is really really bad. Plus I've only just started learning how to blur my photos using Picsart, which I feel is not easy to use at all :( Anyone else has a better app to recommend please do!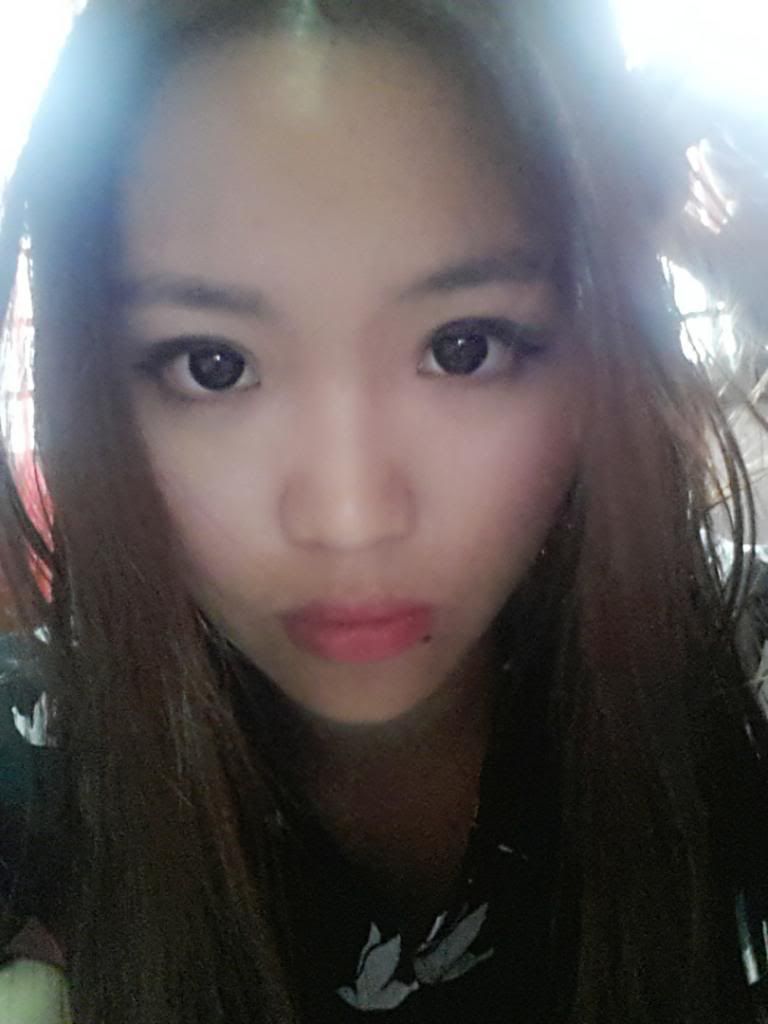 Makeup: Eyeliner from Kate; Lipstick from Chanel (La Favourite shade); CC Cream from Hera; Loose Power from Chanel (Les Beiges range); Blusher from Nars; Eyeshadow from Naked Basic; Shu Uemura S Curler & Rimmel mascara
And finally, ending off the post with what I call the December Selfie. Because I've lost my pro-ness at taking selfies so good ones are far and few in between. Plus December hasn't been an easy month for me to take photos at all because I think half the time I forgot how to actually genuinely smile. Make that 3/4 of the time.