So here's my first post since my disappearance-- the Chanel event I attended last Saturday with my amazing friend from law school, Audrey <3
I was pretty surprised when they invited me for this actually. Had no idea why and how it happened. But it did and I guess it was a pretty good start to post break-up recovery. Amazing pampering makeover session by Chanel plus a photoshoot of our own!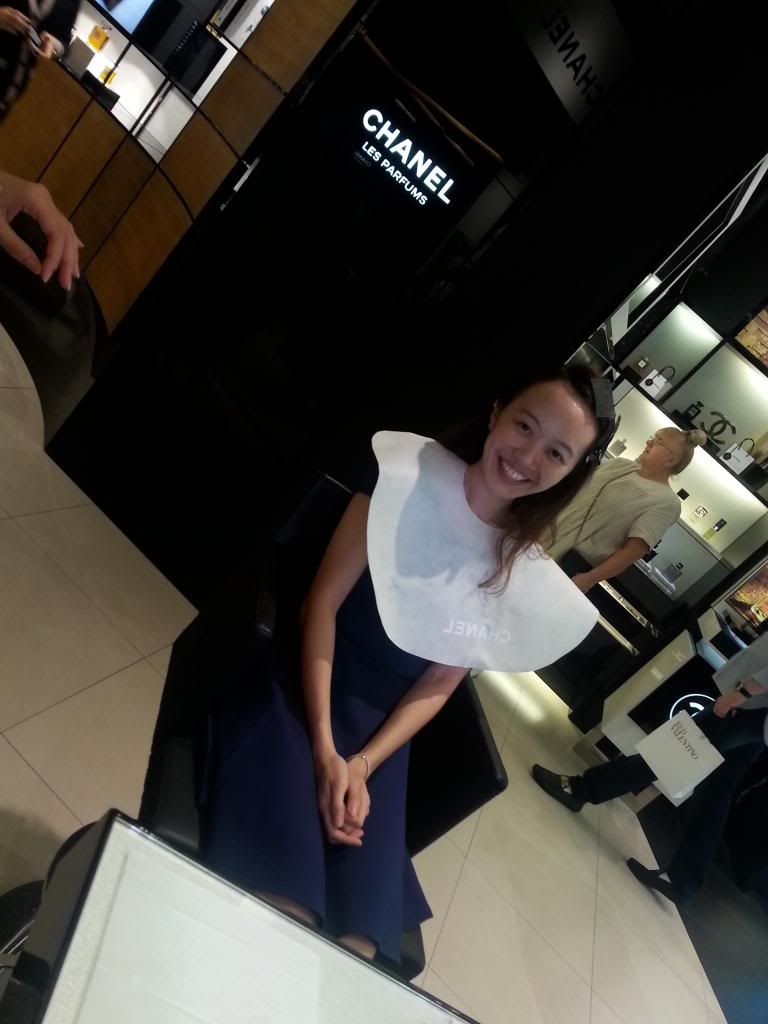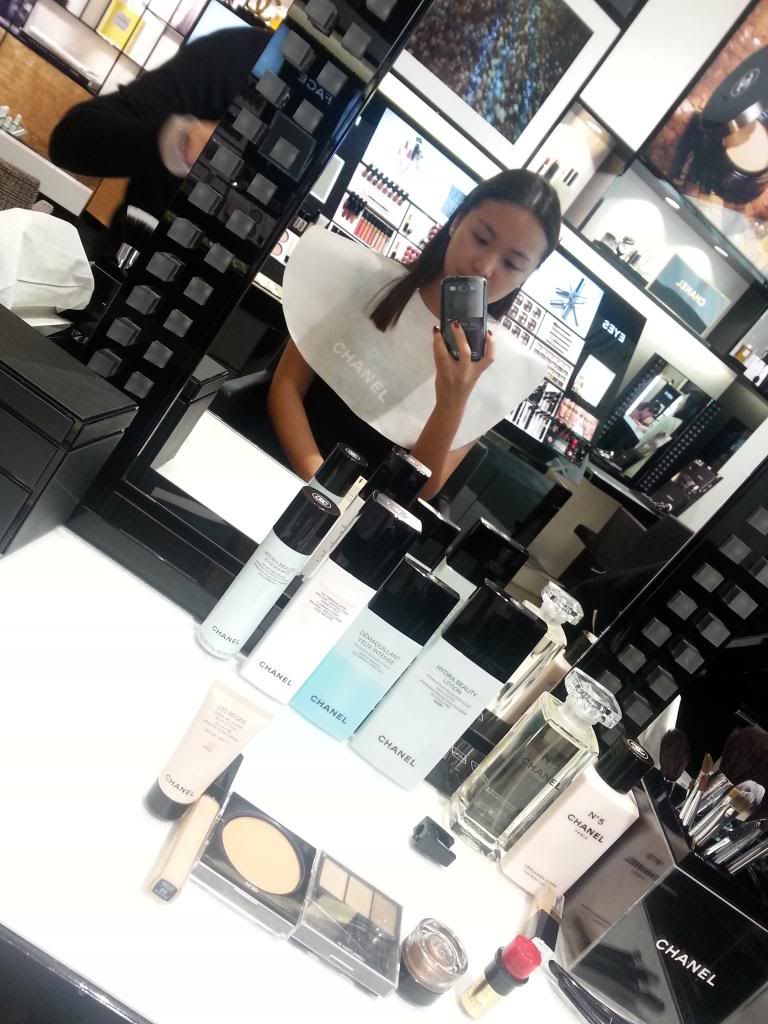 Audrey and I bare-faced and ready for our makeover!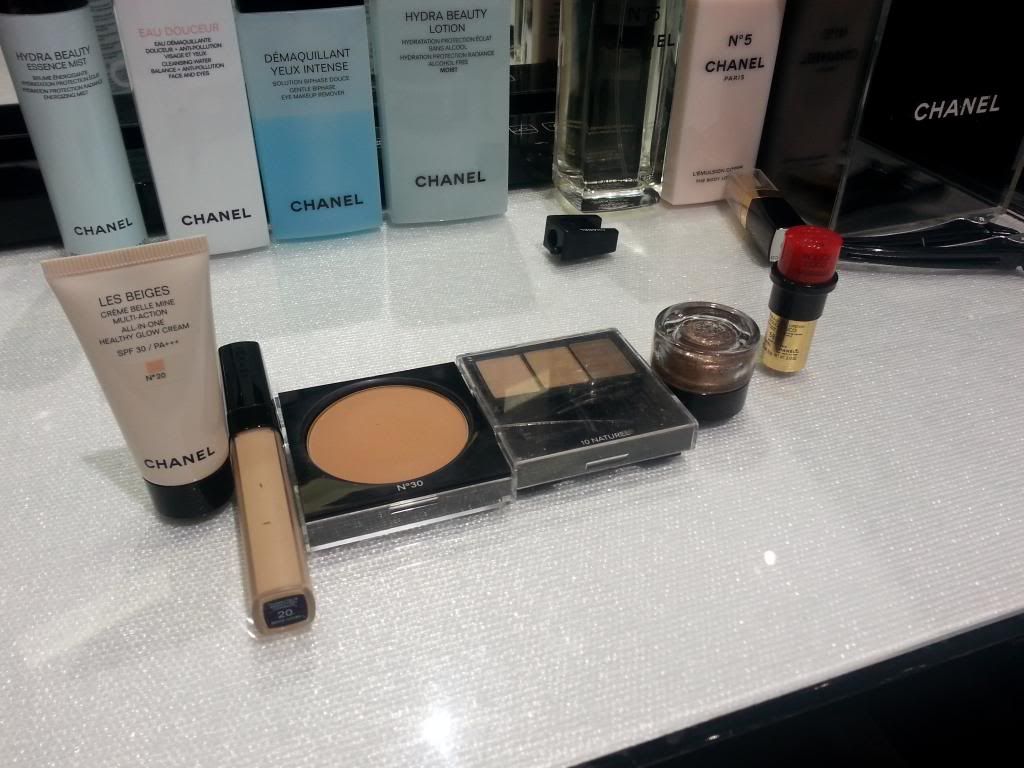 Some of the products used on me.
I LOVE the Les Beiges BB Cream and Powder! The combination made my skin GLOW and super smooth! In fact I bought the powder and the concealer and was instantly $130 poorer. But hey, life's been crappy. I thought I should at least make myself happy and pamper myself a bit! Didn't get the bb cream because I had my Hera and Missha ones!
p.s the Hera CC cream is AMAZEBALLS. It REALLY instantly makes the skin brighter and smoother!
Audrey and I all done up! Audrey looks so pretty omg I look like a cock next to her :( The people at Chanel were generous enough to give us a door gift filled with goodies inside!
And yes, I changed my hairstyle! I've been told I look nicer than when it was side parting :)) Looks like I made the right choice!
Again, WHY AUDREY SO PRETTY OMGGGG. So so so so sweeettt looking! Not showing mine because I look old and fat :( BOO.
Our combined photoshoot! How? Do we look like big shot lawyers?
So here's what's in the door gift! Chocolates from Antoinette; 3 skin care products and a mini Chanel Number 5 perfume!!! I swear I've been lusting after Number 5 for so long, I'll get it for myself next year for my birthday!
And here's what I got for myself! Les Beiges sheer powder and concealer. Absolutely love the powder!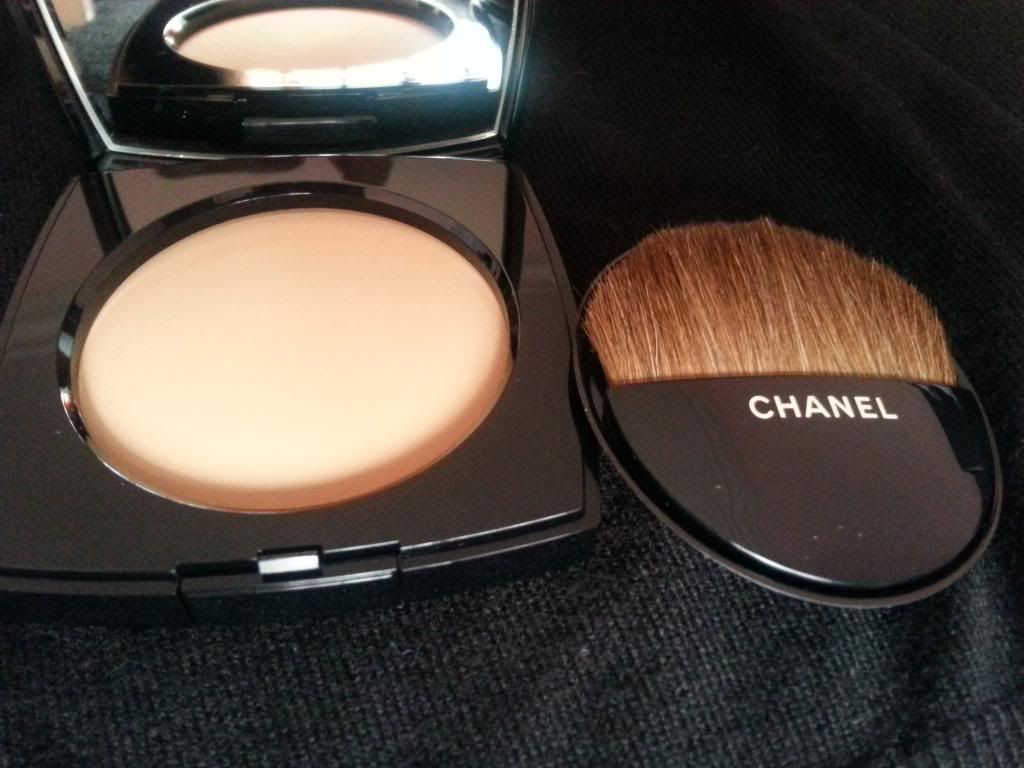 Here's a close up of the inside of the power! I love the subtle scent! I kinda smell it for a few seconds everytime I use the powder because it really smells damn nice. hahhahahahaa. #don'tjudgeme
Also, I love how the brush that comes with it is super soft and thick. Good quality! I mean I paid like $80 for it so it better be good la.
Oh and I'm not talking much about the concealer because I got it exchanged for a Chanel lipstick. Because my law friends bought me a Sephora concealer that works better. I have super bad dark eye circles so I need a pinkish tone of concealer to cover the darkness better! Skin-tone ones don't really cover as well for me!
And all in all, I had an AMAZING time at Chanel! Thank you so much for the invite! Oh and my makeup artiste for that day, I think her name is Celine, is super amazing! Learnt a few tips from her :)