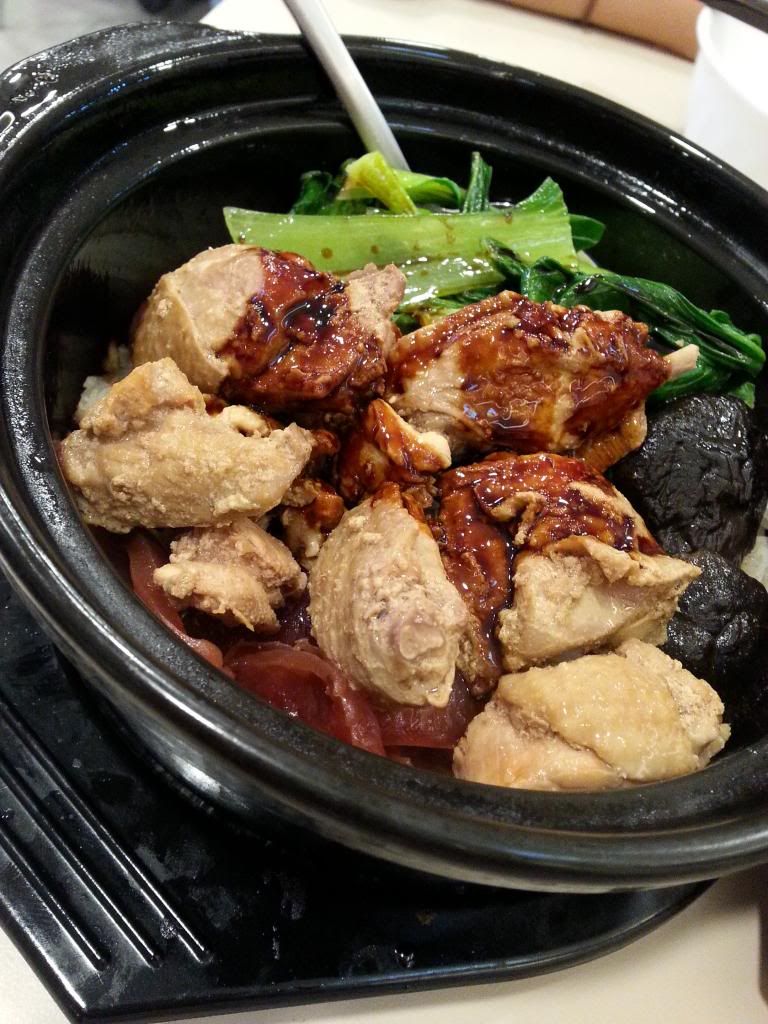 Mushroom and chicken claypot rice
Hong Kong style porridge
Their claypot is a must order for sure! I've tried the mushroom and chicken claypot rice. The sauce is good and not too sweet. I would love to have lesser bones in my chicken though, but at least there's a generous portion of it. Also, their claypot is apparently revolutionary in that it doesn't overcook the rice so you don't end up with the charred bits, though if you love charred bits, you might wanna visit a place which uses traditional claypot (see below).Their porridge is pretty good too. It's really fragrant despite having little stuff in it. That part I'm a little disappointed though, seeing that I have to pay $7.90. Anyway, value aside, I think the cuttlefish helped a lot in giving it that nice slightly sweet flavour. But honestly, unless you are looking for an air-conditioned place, I think there are better porridge around and at a cheaper price too (see below).
A-One Claypot House
Chinatown Point
#B1-47
133 New Bridge Road, Singapore 059413
Photo by vendor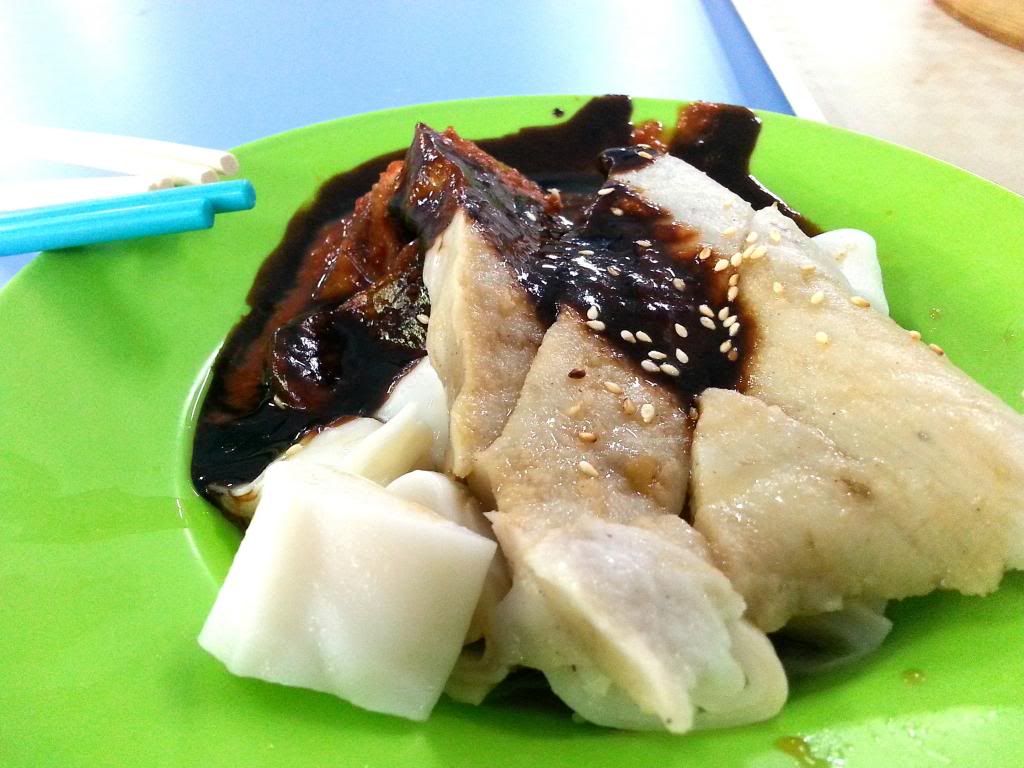 chee cheong fun + yam cake
I honestly feel that food complexes are always underrated because people shun them for being dirty, noisy and hot. But many food complexes actually have a lot of good food. Take this stall at Chinatown Complex Market for example, I was surprised to find a queue for chinese snacks during dinner time. When I walk around the complex, I see many people having a simple meal of chee cheong fun + yam cake for dinner. With that many people eating it, of course I had to give it a try too. And boy was I pleasantly surprised! What I truly loved from this stall is its yam cake. It's really smooth in texture and soft, plus it's really delicious! Definitely one of the best yam cakes I've had. And by the way, the chee cheong fun + yam cake combo is only $2! I've had this stall's food for dinner twice so far and had it's dumpling the second time. Really good. The dumpling's super fragrant and the meat's well marinated.
Jia Ji Mei Shi
#02-166
Chinatown Complex Market, Blk 335 Smith Street
3) Zhong Guo La Mian Xiao Long Bao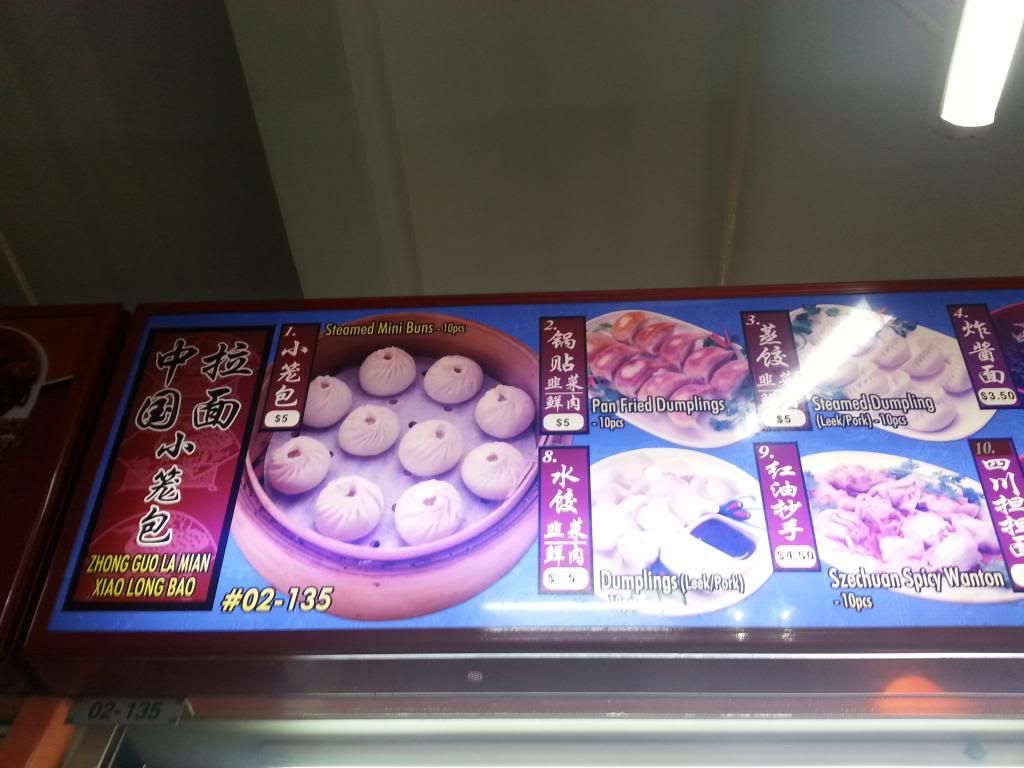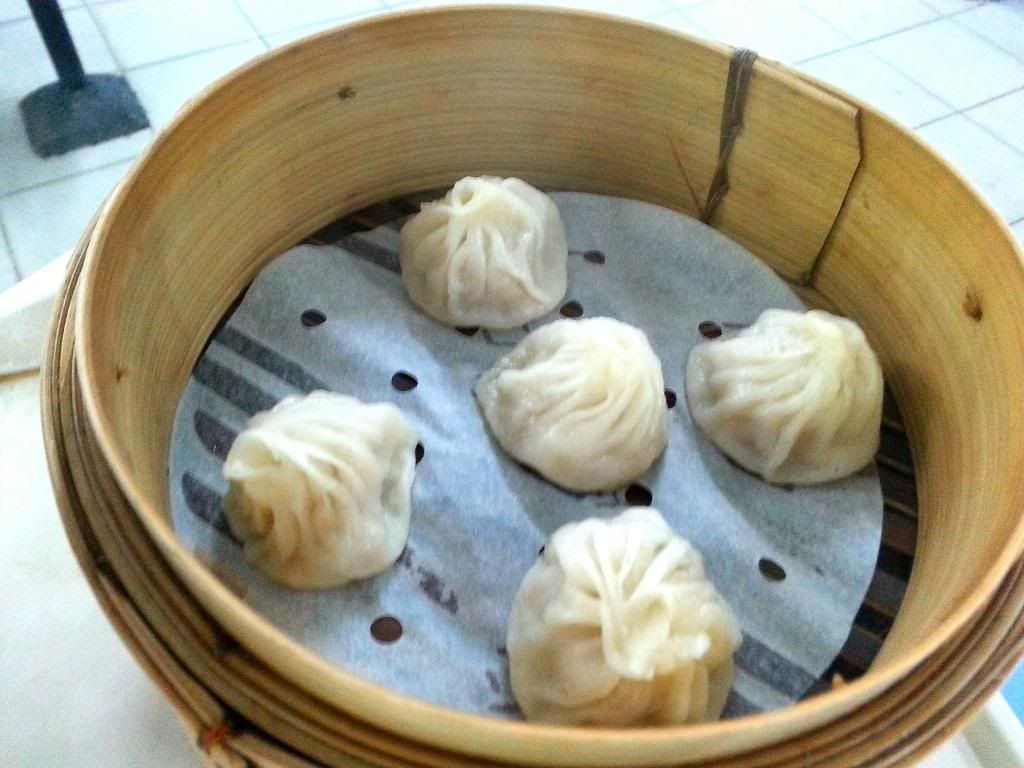 Xiao long bao
Zha jiang mian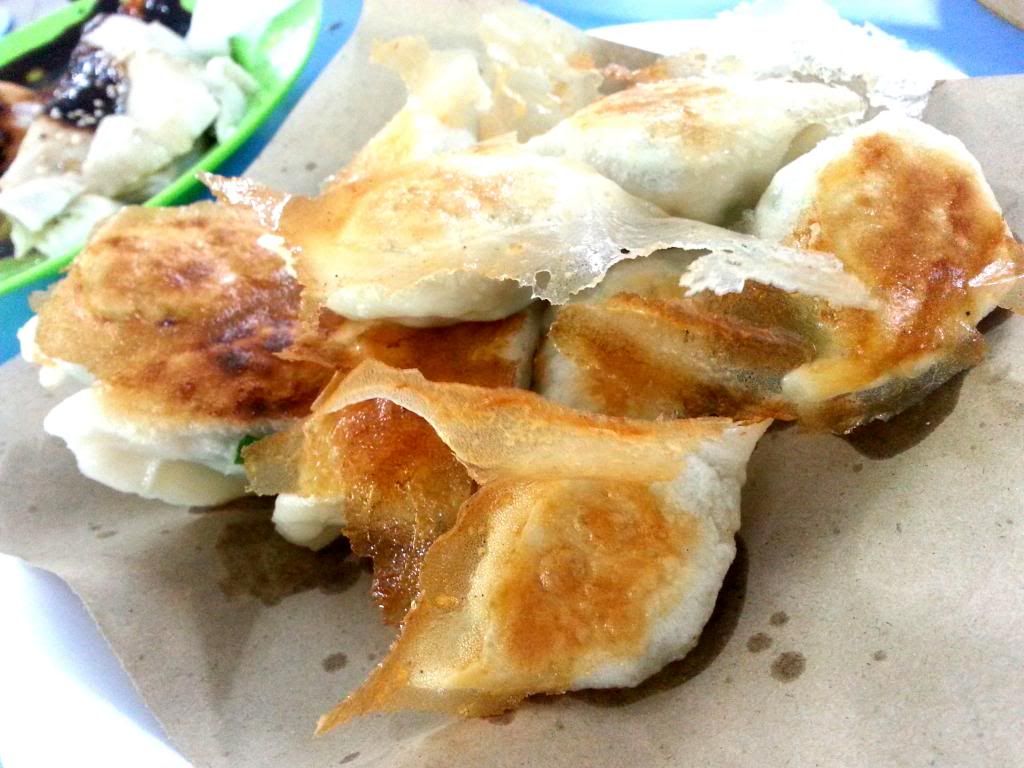 Guo tie
This gem at Chinatown Market Complex has got to be one of my favourite stalls, and in fact, one of my favourite xiao long bao and guo tie stalls. I don't know what sorcery they used but holy the xiao long bao they serve are PERFECTION. The soup is sweet and light and the flour skin is just right- not too thick nor thin. I love how the pork meat is fresh and rid of the pungent pork smell which some xiao long baos have at other places. And did I also mention that it's 10 pieces of xiao long bao for a whopping $5?! OMG WHAT IS THIS SERIOUSLY. And don't even get me started on the guo tie. Also 10 for $5, the guo tie is simply one of the best I've ever tasted, and I am a HUGE fan of guo tie by the way. The skin is light, crispy and has a slight buttery taste. See that extra bits of thin thingy coming out from each guo tie? Those are the bomb. The flour used is just amazing. Oh and the meat inside is fresh too, which is really really important for guo tie.
This is absolutely one of my favourite stalls ever plus it's so freaking affordable! I see myself visiting this place more often for xiao long baos and guo ties. Ding Tai Fung has just officially been knocked off it's number one spot for xiao long baos.
Zhong Guo La Mian Xiao Long Bao
#02-135
Chinatown Complex Market, Blk 335 Smith Street
4) Lian He Ben Ji Claypot Rice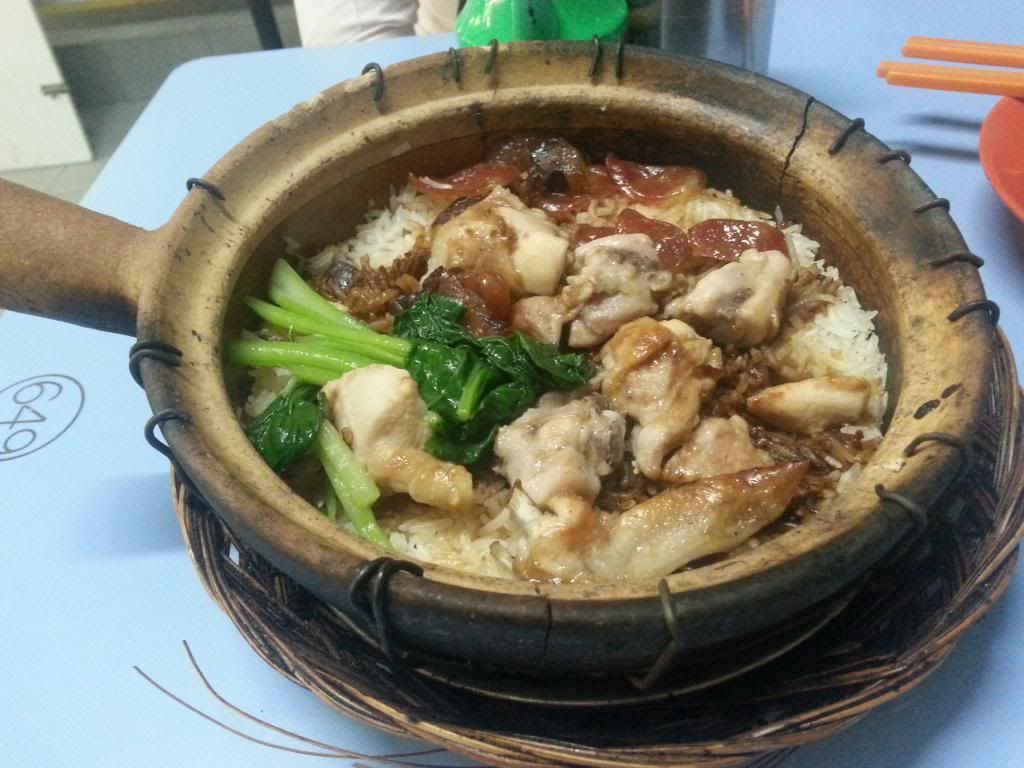 Now this claypot rice is really famous and since my dad had been raving to me about it, I had to give it a try.What I love about their claypot rice is that firstly, it's cooked over charcoal so the rice tastes amazing. Soft and fluffy at the top and crispy and charred at the bottom, plus that slight smoky taste from absorbing all that charcoal. Secondly, the flavour of the dish is really brought out by balancing the portion of salted fish perfectly. Many claypot rice places cut down on salted fish to the extent that you can't even taste it, but as unhealthy as it is, it makes a difference in cooking amazing claypot rice. The lup cheong is great though the chicken may be a little bit dry. The downside however is the average waiting time of 30 mins. That is the time they take to actually cook the rice to absorb the taste of the charcoal and the toppings. But in my opinion, it's worth the wait because this is one of the best claypot rice you can find in Singapore.
The portion is pretty big by the way and prices start at $5 for 1 person portion. I ordered the $8 one which is apparently the upsize for 1 person portion. I shared it with ph and the both of us couldn't finish it.
Lian He Ben Ji Claypot Rice
#02-198/199
Chinatown Complex Market, Blk 335 Smith Street
5) Tiong Shian Porridge Centre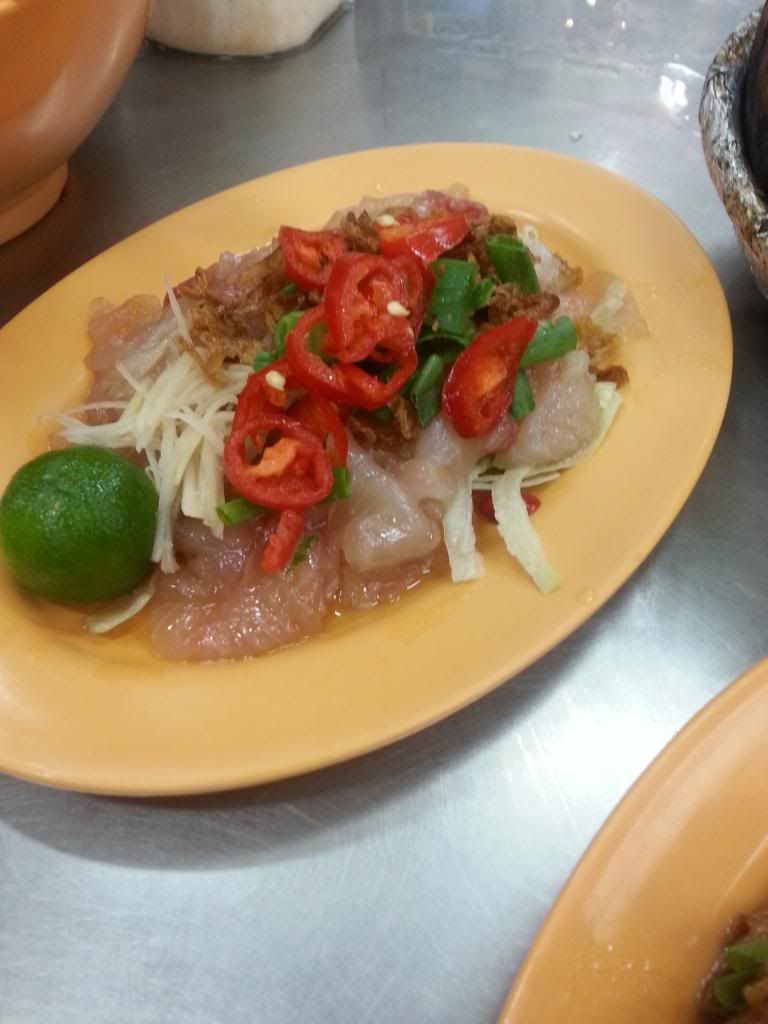 raw fish slices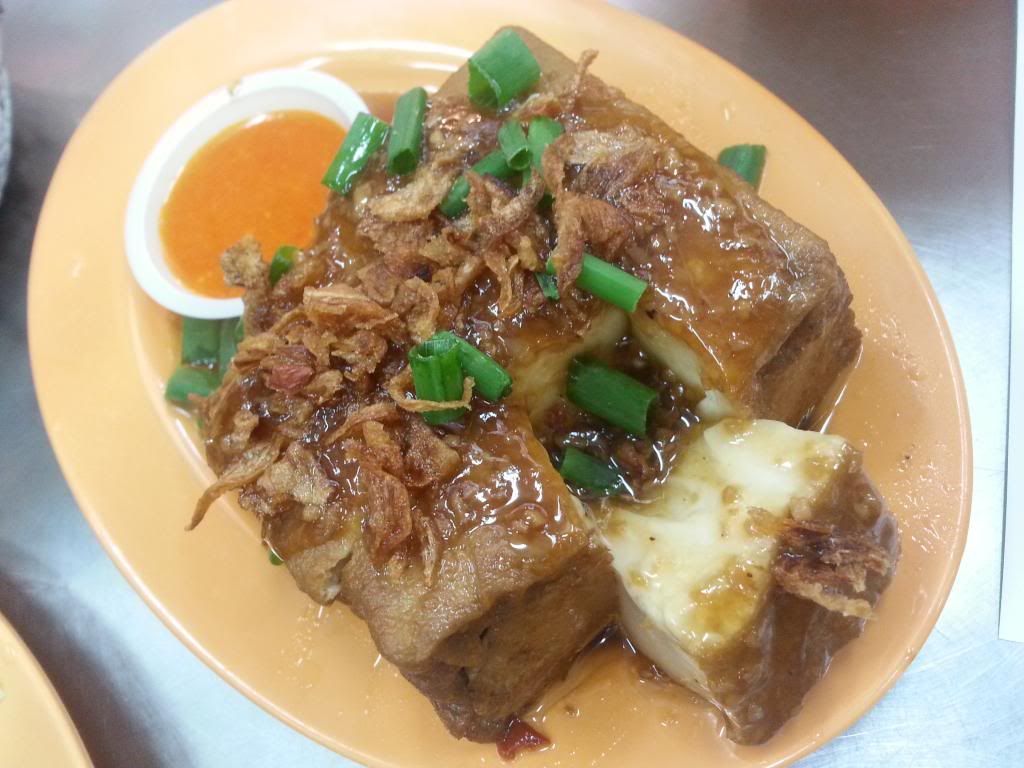 Tau Kwa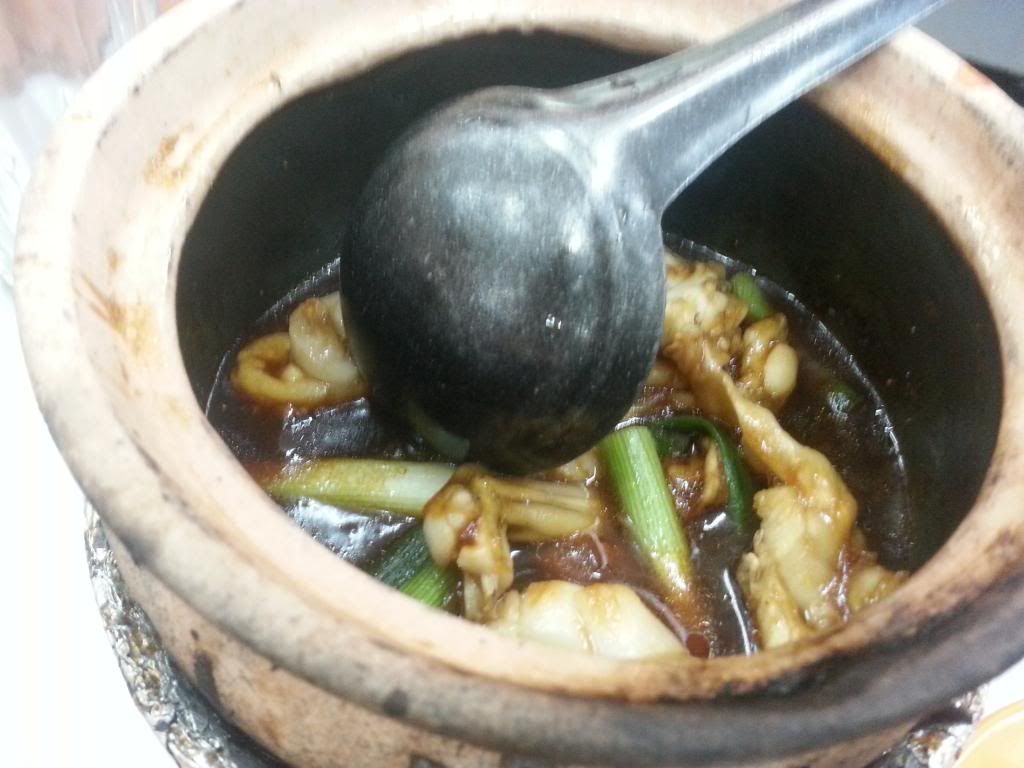 Frog leg
Better known as 長城粥品
,
this porridge house is famous for its porridge and frog leg dishes. I must admit, though I'm not a fan of frog legs, they taste really good. I love the sweet thick sauce and how the frog leg is cooked really well such that it's still juicy and springy. The tau kwa is one of my favourite dishes to order there because I love the sauce and I love dipping it into the yummy chili. I don't eat raw fish, but my friends love it and it's known for its raw fish too. It makes a great zi-char place with it's wide variety of dishes, but I would recommend plain porridge to go with the dishes, especially the gravy in the frog leg dish!
Tiong Shian Porridge Centre
265 New Bridge Road
6) Hong Kong Soy Sauce Chicken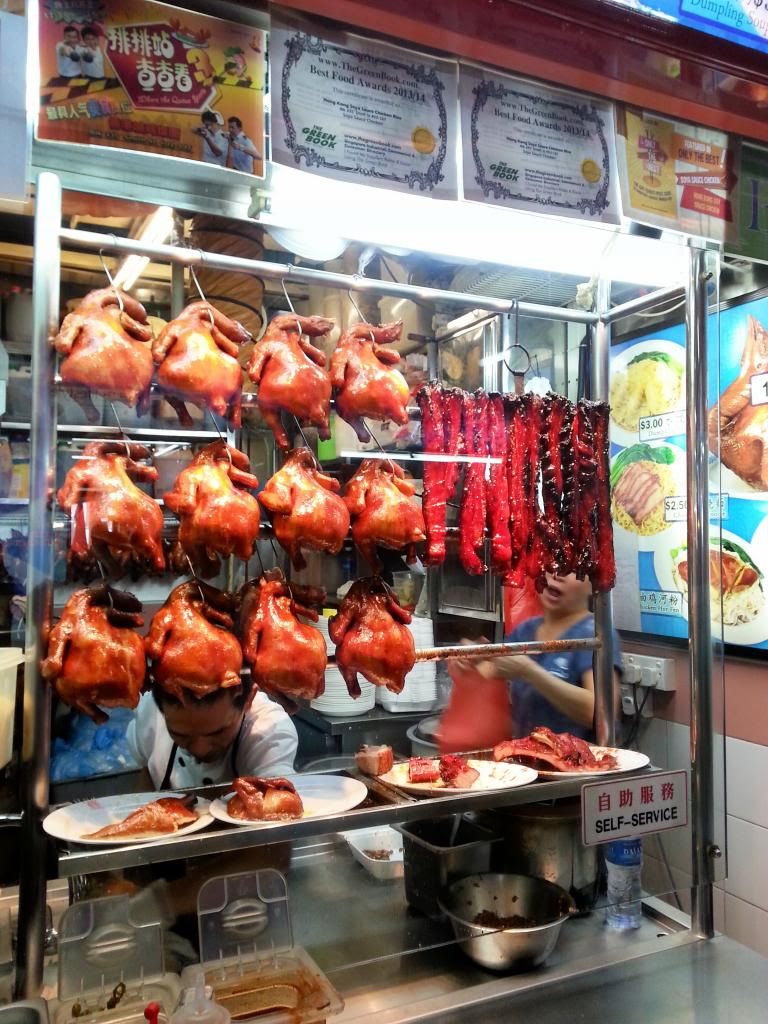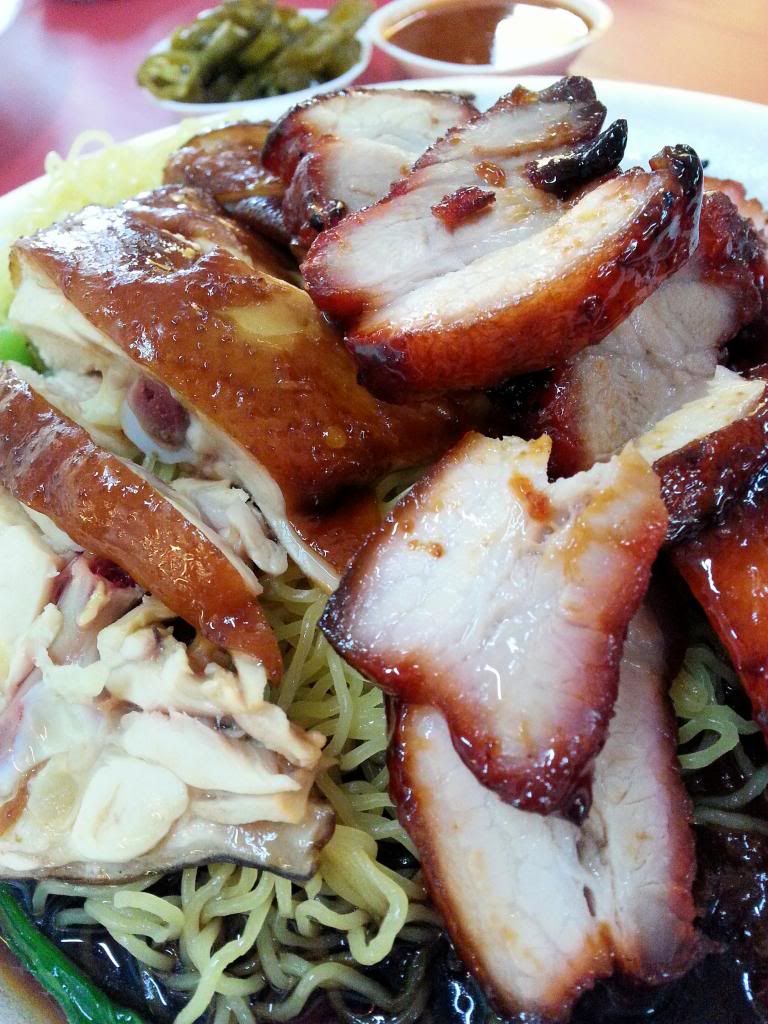 Soy Chicken noodle with Char Siew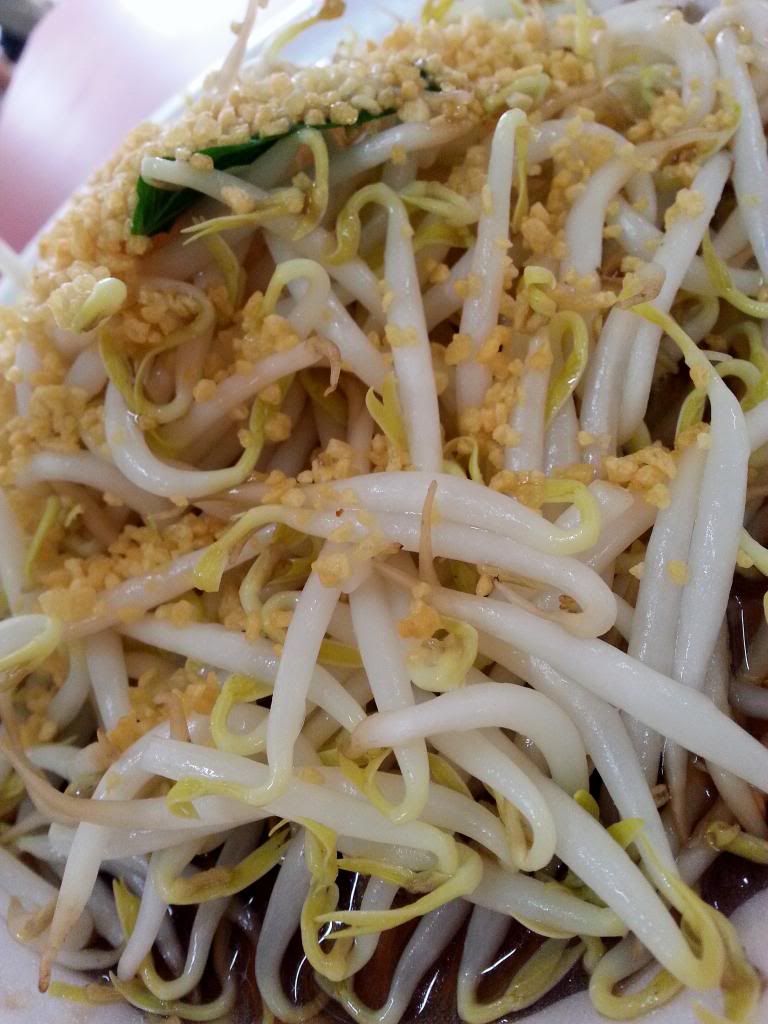 The soy sauce chicken here is simply heavenly. The key is the sauce on the skin, which I last recall is a little sweet as well. I really have nothing to fault and I don't know what else to say except that it's heavenly. Honestly, that was all I could think off before my mind was blown away. How about telling you my only regret about my experience? Well, I'm upset that I don't have a better photo of the dish to show you guys and that what you can see is largely char siew :( Which... I can't remember if it's great or not because it was actually ph's. Oh oh! There's always an insane queue for it and the stall claims to close at 8pm but there's hardly any chicken left by the time 6pm comes. So really to avoid disappointment, go in the afternoon.
I just read that there's an even better soy sauce chicken at the same place called Ma Li Ya Virgin Chicken! I'll check it out real soon and update this post again!
Hong Kong Soy Sauce Chicken
#02-127
Chinatown Complex Market and Food Centre, 335 Smith St