How many of you had gone or are going on a food frenzy ever since the 12 nominees for Hawker Heroes are announced? Being called a foodie, I had to live up to my name. Thus, I ventured to try out those which I haven't had before in the list of nominees. Surprisingly, my dad had been to a few of them but never once brought me along :( Thankfully he had a few days of leave recently and brought us out on a few food trips!
First up is Sin Ming Roti Prata. I love pratas and I grew up eating the ones at Jalan Kayu and one at Upper Thomson Road. Never once had I heard of Sin Ming. But my dad told me that that was my uncle's favourite and the curry there is the best among all the roti prata stalls he had been too.
When we arrived at the coffee shop, I was surprised that it was just a small little shop at a corner. The queue for the huge mixed vegetable rice stall overshadowed this little shop. Who was the genius who discovered this unassuming little Indian stall and propelled it to such fame, enough to be on the Hawker Heroes list?
(P.S. pardon the low quality pictures as they are taken with a phone camera. My family makes improptu food trips and camera belongs to ph)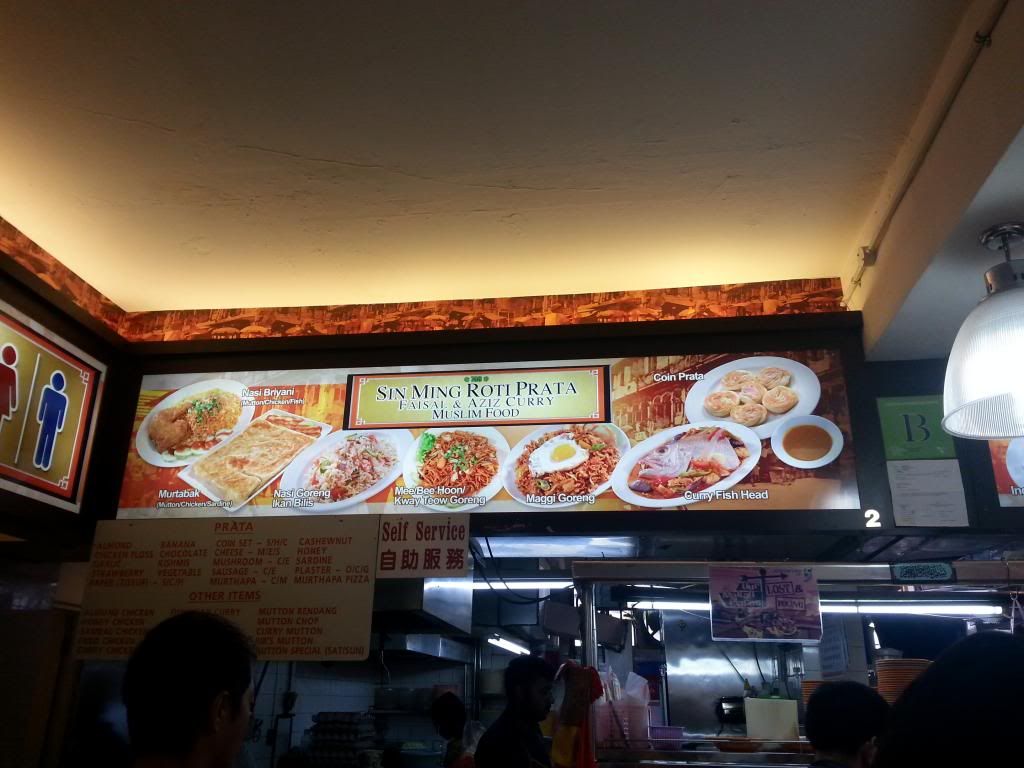 Normal Prata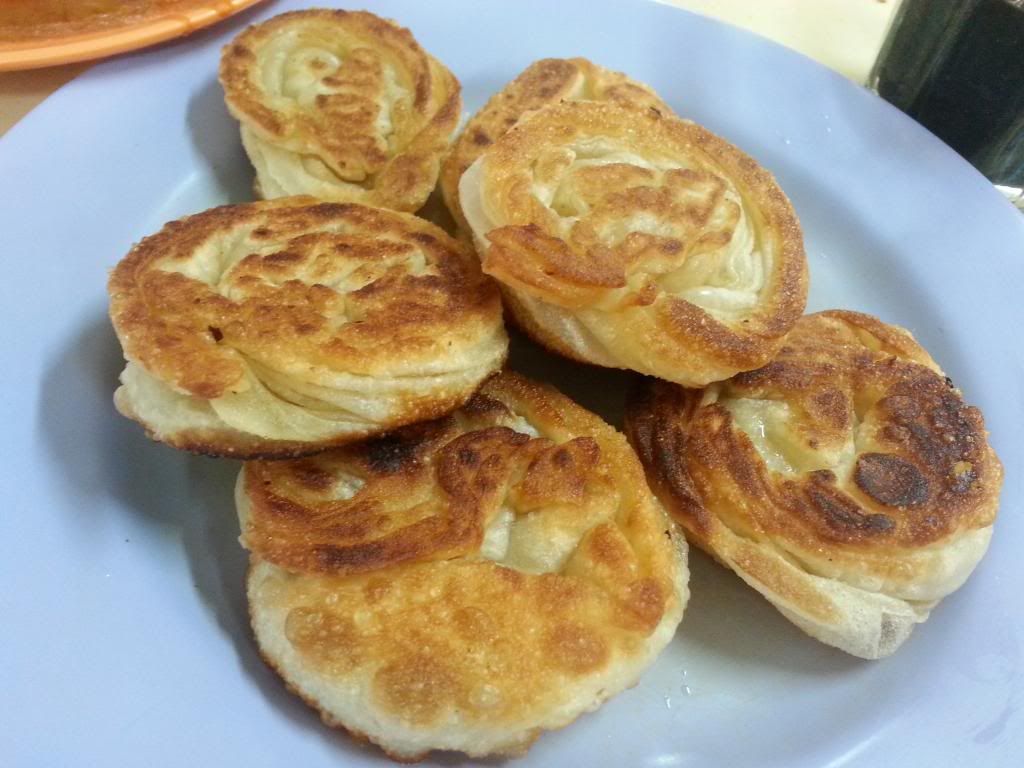 Special: Coin Prata
There are a few kinds of prata. There are those which are crispy throughout and slightly harder, while some are soft and chewy through and through. My personal favourite is the crispy kind but I was mentally prepared for Sin Ming's prata as dad told me they were the soft kind.
Honest opinion? Maybe it's because the pratas I've been having are from the more famous stalls so I didn't think the one at Sin Ming was starkly different. It's good but not 'wow'. HOWEVER, the curry is just goddamn delicious! Very thick and spicy at that! Most prata places serve the watery kind of curry but not them! We even ordered Mutton Curry and jolly the curry is just a joy to eat. But if you can't take spice then perhaps skip their curry because it's pretty spicy. I would say slightly spicier than the usual ones.
The winner however has to be their special Coin Prata. It's crispy on the outside yet chewy on the inside. Now that's a winning combination of the two kinds of pratas! It's aptly termed Coin Prata because they're really small and 6 of them can fit one normal sized plate just right! The secret, I believe, has got to be the shape/size of the prata. I think that using the same amount of dough as a normal size one but compressing it into a smaller shape helps to give it a chewy inside. Not to mention, there's a slightly stronger taste of butter in it too. Simply amazing! By the way, the minimum for Coin Prata is 6 for $3.50.
Address: #01-51, Jin Fa Kopitiam, 24 Sin Ming Road
P.P.S: I heard from my dad that they pretty much close in the evening so go there early for dinner! 6pm to be safe!