So after finishing an exam for the worst law module ever (Law & Regulation), ph pulled me to check out a new shopping mall at Buona Vista! I went along since I had about 5 days to the next exam.
The new mall is called The Star Vista and it's pretty European-ish with its open-air concept! Probably the first in Singapore? I'm not exactly sure how ideal it is in Singapore's warm weather, but because it rained before I was there, it was pretty cooling. But I'm sure Capitaland would ensure that there's enough fans around to keep the temperature down in the day.
It's pretty much like all the other malls. 3/4 of the stalls are dedicated to eateries! They had the usual brands like Nandos, Watami etc. The only one which stood out was a pretty cool ramen restaurant at the lowest level of the mall. At 630pm they already had a queue!
P.S Photos here are all taken with a phone since this dinner was impromptu!
Menya Musashi
Everyone loves a good bowl of ramen and this place serves REALLY GOOD ones!
The broth comes in 3 'flavours': Black, Red and White. Black is supposed to be garlic, White is supposed to be the original pork broth and Red just means spicy!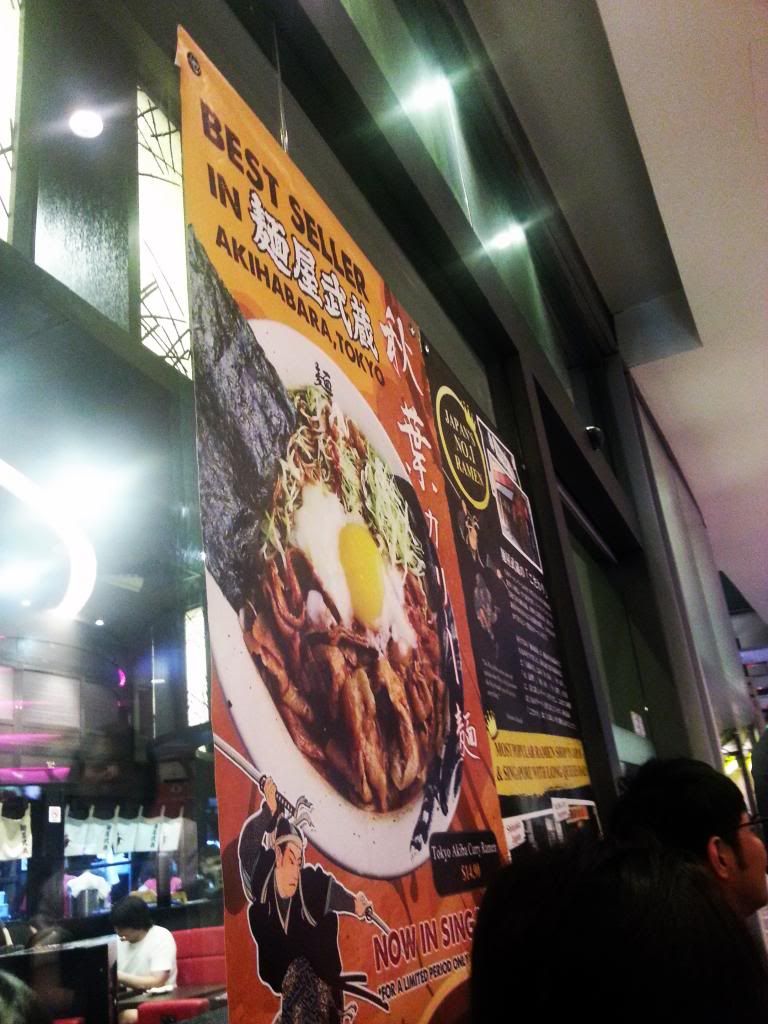 A poster of their limited ed. curry ramen!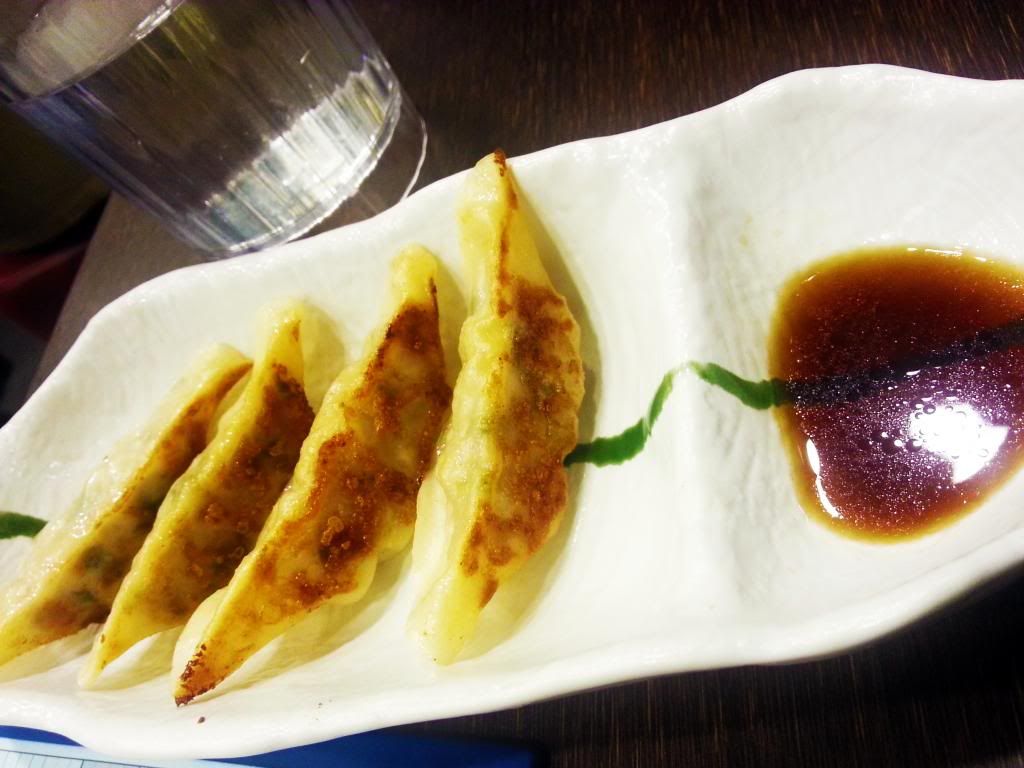 Fried Gyoza which comes in a set with the ramen. REALLY GOOD. Skin's pretty soft and meat's juicy!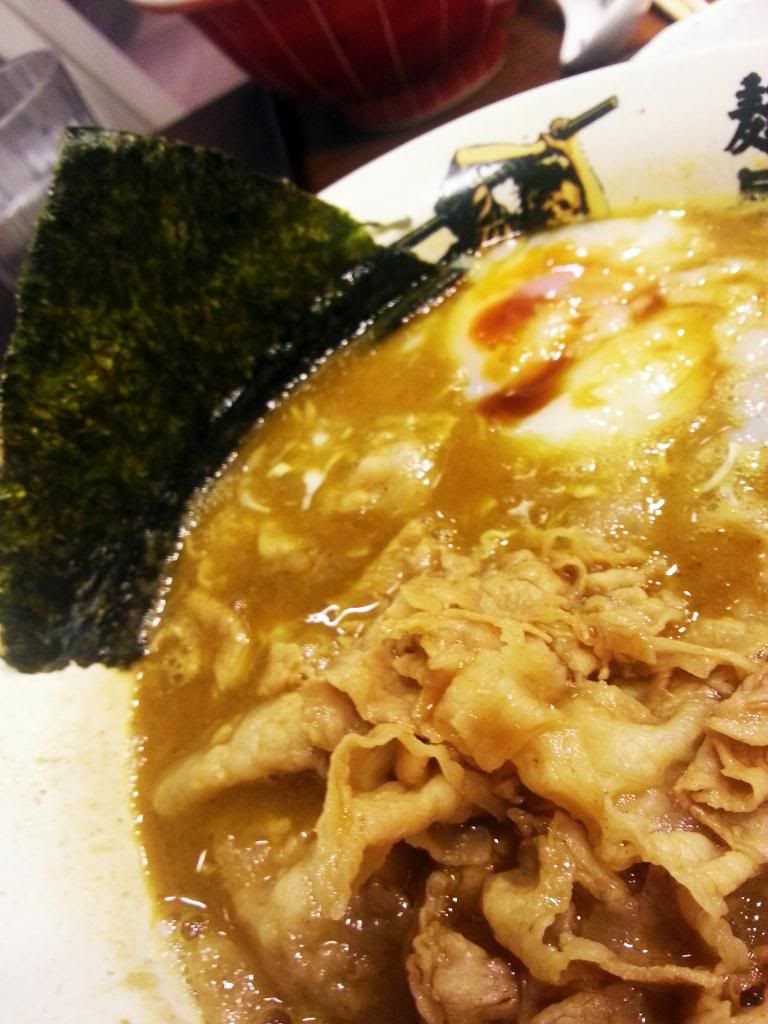 Curry Ramen with runny egg and sweet chicken!
The soup broth is super thick, which means that it tasted really good until maybe 15 mins later when you start to find it a too 'jelat'. But it's slight spiciness is nicely contrasted with the amazing chicken slices which are sweet!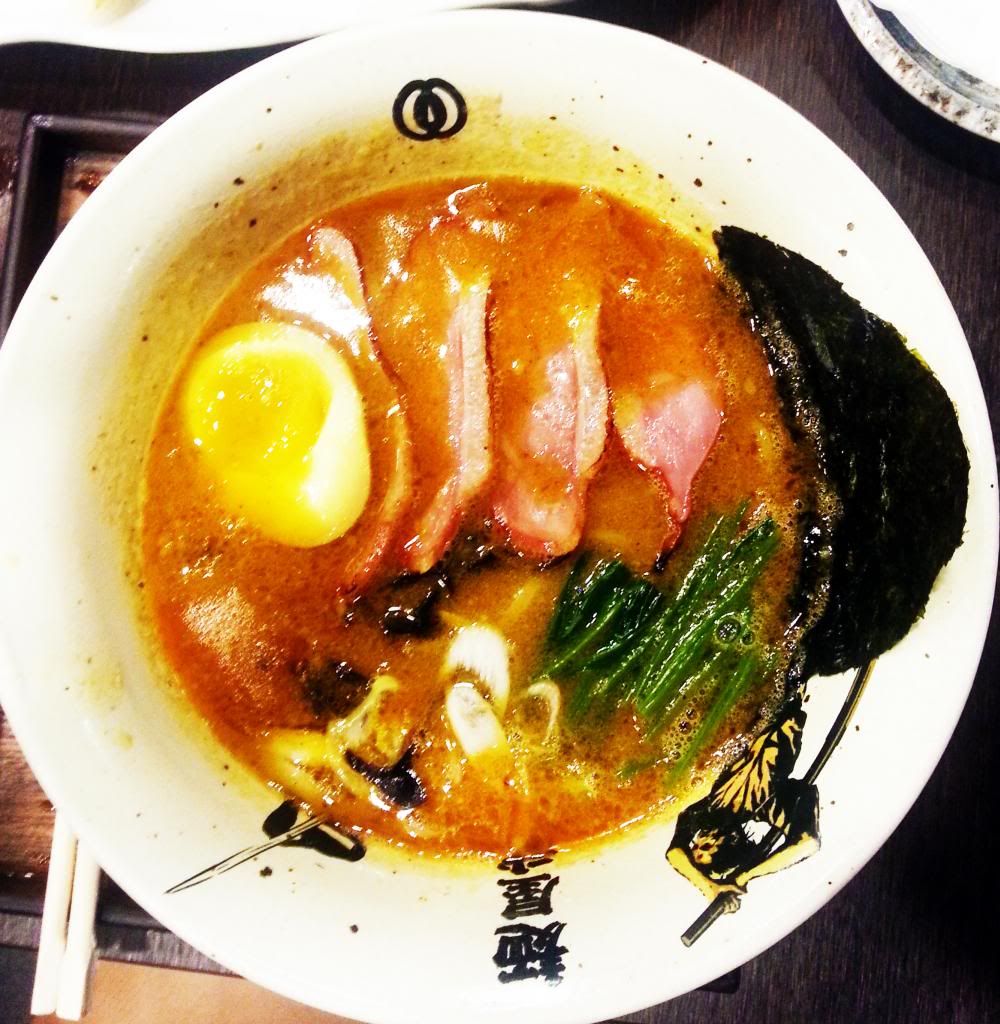 Spicy Duck Ramen
I love spicy ramen soup broth and how often do you get duck in your ramen? The texture of the duck slices is smooth and the duck's chewy despite it being thin. The broth however, is not my kind of broth. It tasted very strongly of the pork broth and I prefer my ramen soup broth less thick.
So all in all, it's really decent ramen and you will find it especially 'shiok' if you're a fan of THICK soup broth.
Blackball Taiwanese Dessert
I love those multi-flavoured chewy balls ever since Eskimo started offering them! So I was really glad when I found this stall!
It serves really good chewy balls-- yam flavoured, honey flavoured and like another 10 flavours on their menu!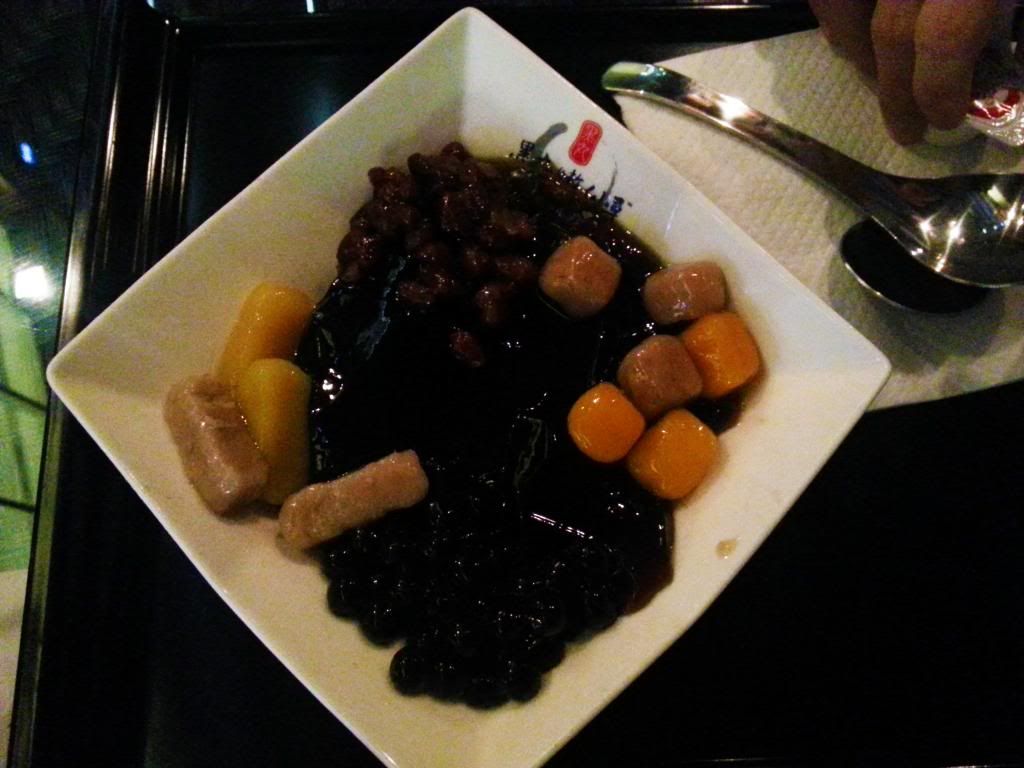 I'm sorry for this really dark picture, but if you see the coloured stuff, they're actually the flavoured balls I'm talking about! The purple one is yam, the yellow one is honey and I have no idea what the other two colours represent, but they tasted great!
The black stuff is a mixture of grass jelly and black pearls! I ordered it with shaved ice and I felt that it might have tasted better if they added some milk tea into it, just like the Eskimo ones!
But nonetheless, it's really yummy and a true heaven if you love chewing on bubble tea pearls! Because those flavoured ones are even better!


MENYA MUSASHI
BLACKBALL TAIWANESE DESSERT