On Day 3 of our trip, we had to wake up mega early to catch the monks before their breakfast. Apparently ph's dad knows one of the monks in one of the popular temples. So, off we went at about 6am!
BEACH OUTFIT + SUMMER COLOURS!
Caught the van at Victory Monument and then it was a whole 2 hours nap before we woke up to a FREAKING BURNING HOT *%$@(#@&&#(@#*I#_@& Cha-am. Ph's parents fell sick from the heat :( So ph and I were pretty much left to explore the place.
Cha-am is SUPER laid back and everyone leads a pretty simple life! It's really different from Bangkok! The most common mode of transport there was motorcycles and there were little restaurants around. We had roadside food for the entire day.
But most importantly, we came here for the BEACH!!!!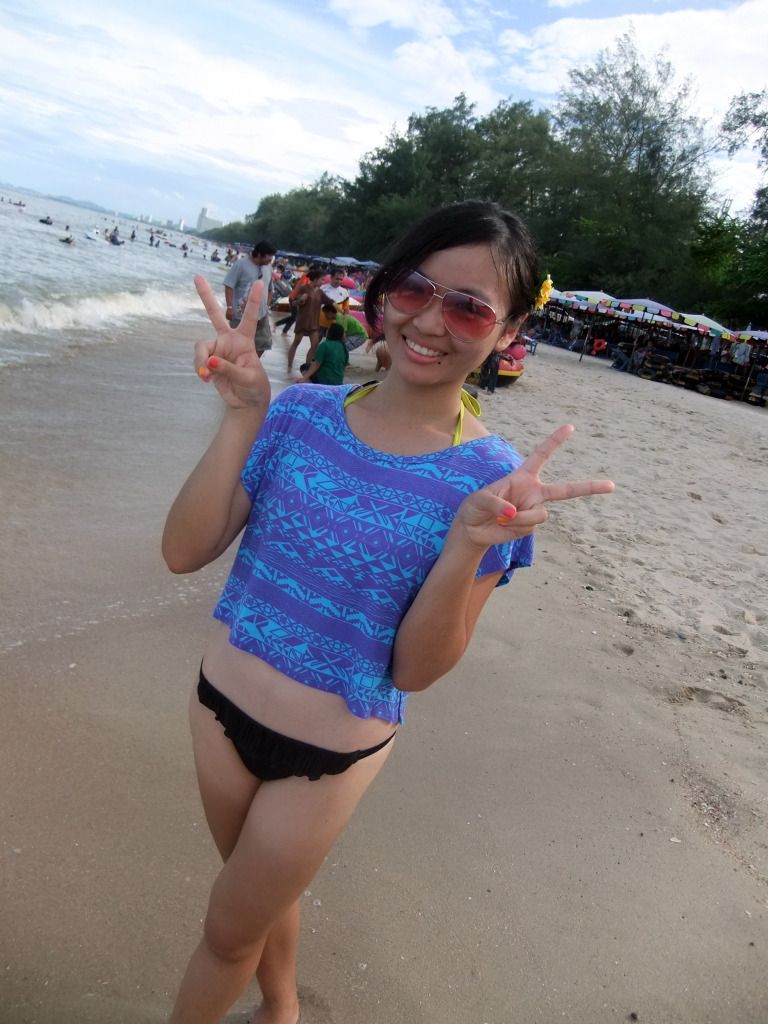 I have got EFFING uneven tan :(
Act sweet shot:
Ph's A&F INSPIRED HOT BOD shot:
HAHAHA! Plus the red pants really very A&F!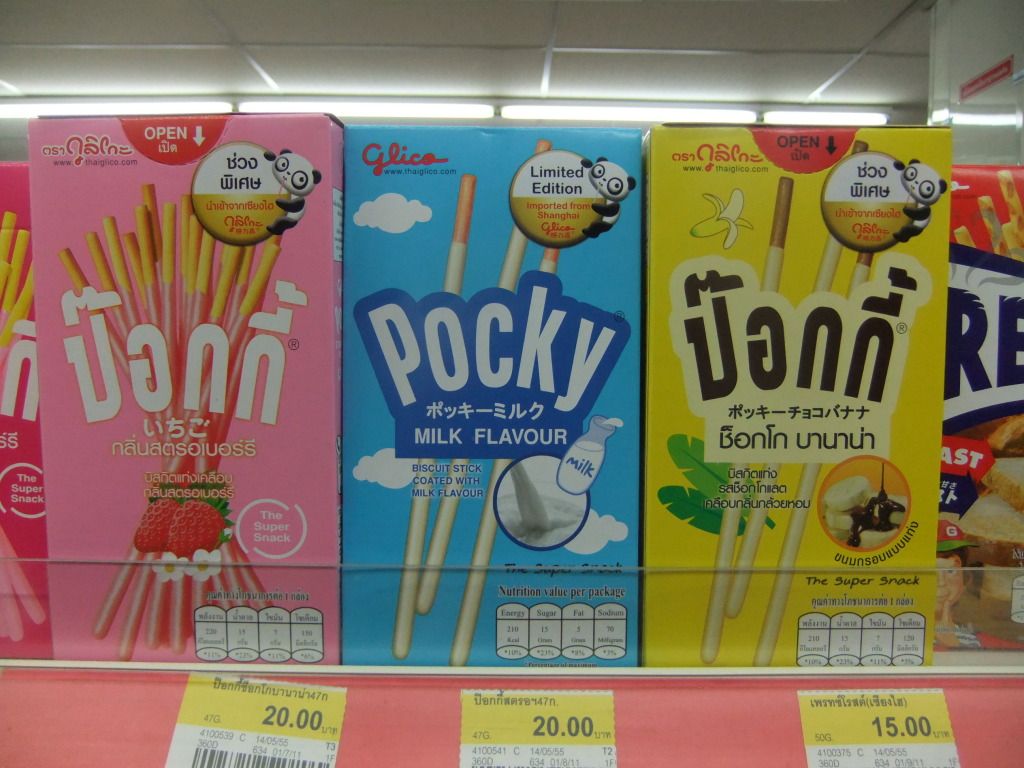 POCKY at like LESS THAN $1 !!!! <3
Dinner was settled with street food. Like I said, there ain't a lot of coffee shops/ restaurants, plus ph's parents weren't feeling well. So we went to a nearby street food stall which serves surprisingly delicious chicken noodles and wanton mee!
Then, we wanted to stroll along the beach after dinner but it was this freakishly DARK
|
|
v
That glowing thing by the way, is the moon. Yes it's amazingly cloudy. Feels a little like Twilight eh. Almost expected to see some vampires rendezvous there.
SO because we had nothing else to do, we bought alcohol (again) back to our resort and watched Gladiator. I LOVE THAT MOVIE. One of the best classics ever!