So it was the LAST day of my Bangkok holidays! We spent most of our time at Platinum Mall shopping for clothes and we had lunch at Sizzler, located at Central World.
It took quite a bit of convincing before ph agreed to Sizzler. I had to guilt trip him into it because I've been dying to have Sizzler in Singapore but he kept postponing it. And now, Sizzler had closed down :( I miss the BBQ chicken, my favorite since I was a little girl.
So I went berserk at Sizzler and stuffed myself as much as possible with everything at the salad bar. The result of not having Sizzler for 10 WHOLE YEARS-- I missed you so much! <3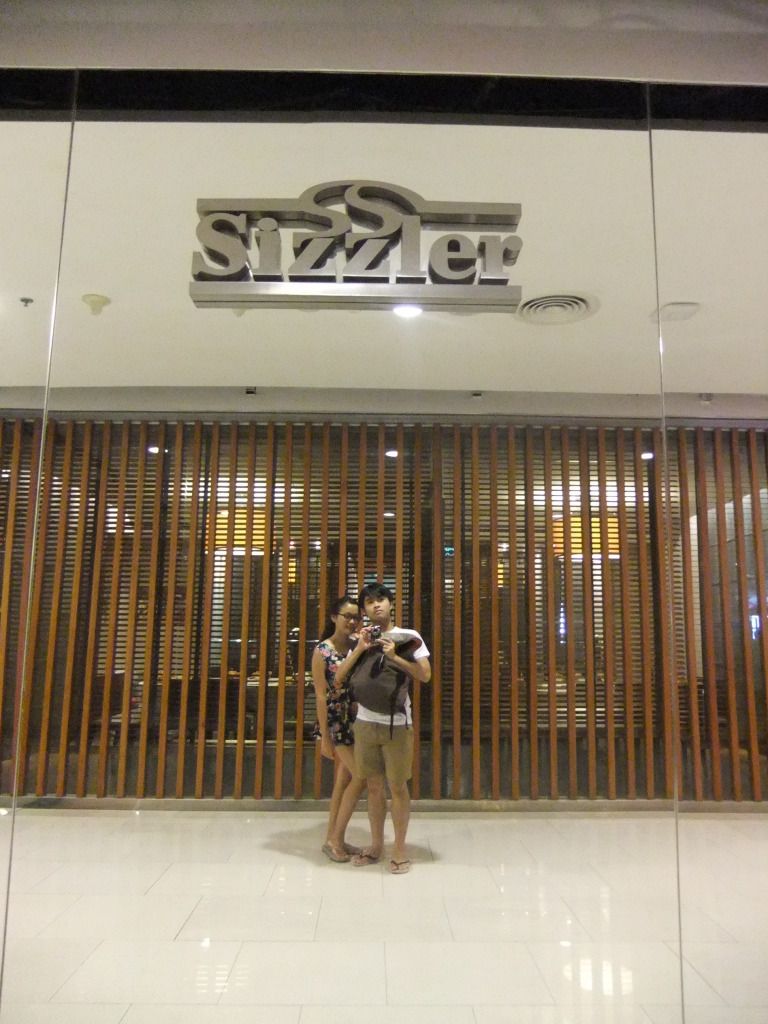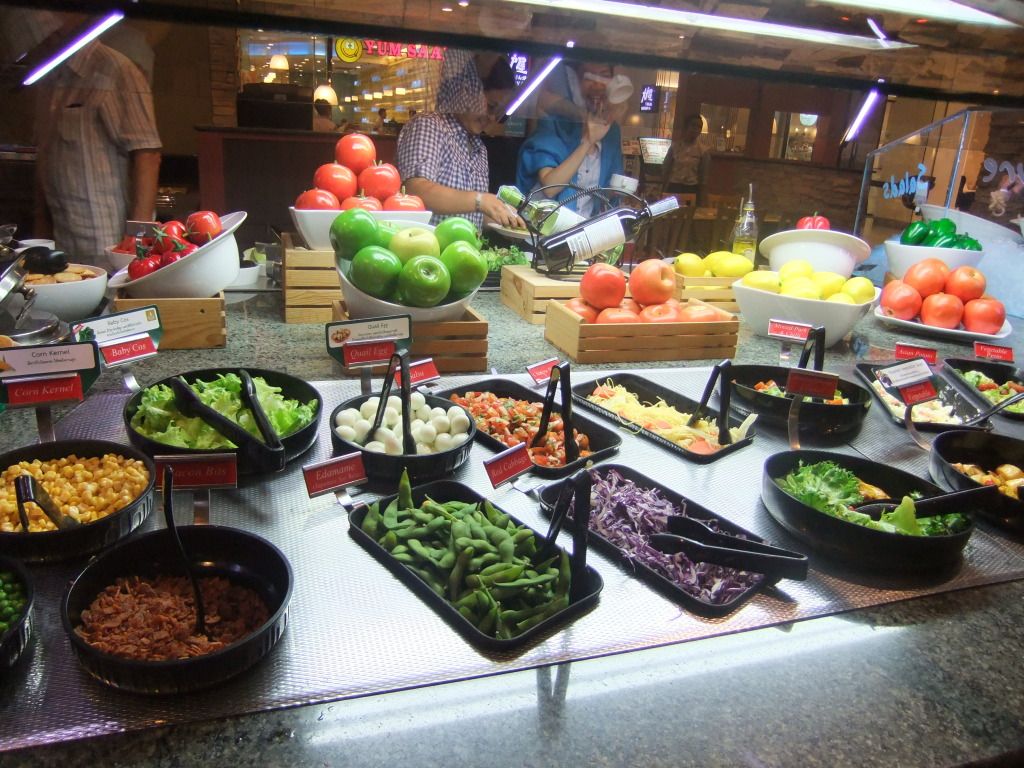 And did I mention the price there is HALF of the price in Singapore? SHIOK.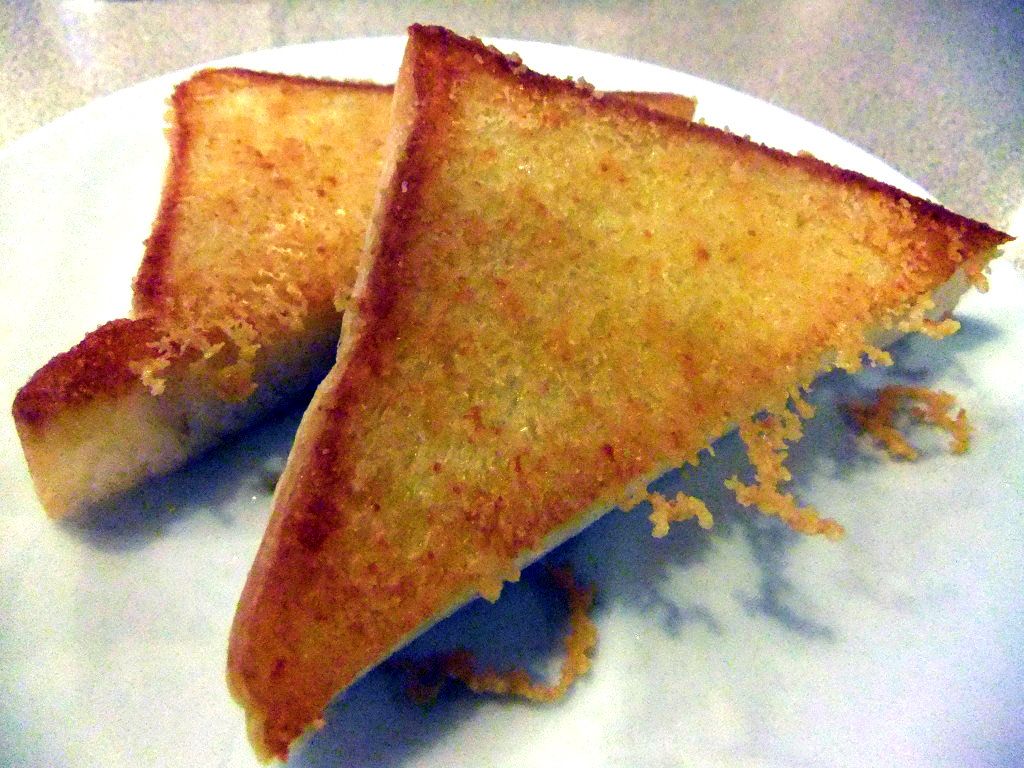 FREE cheese toast bread. It was REALLY HEAVENLY!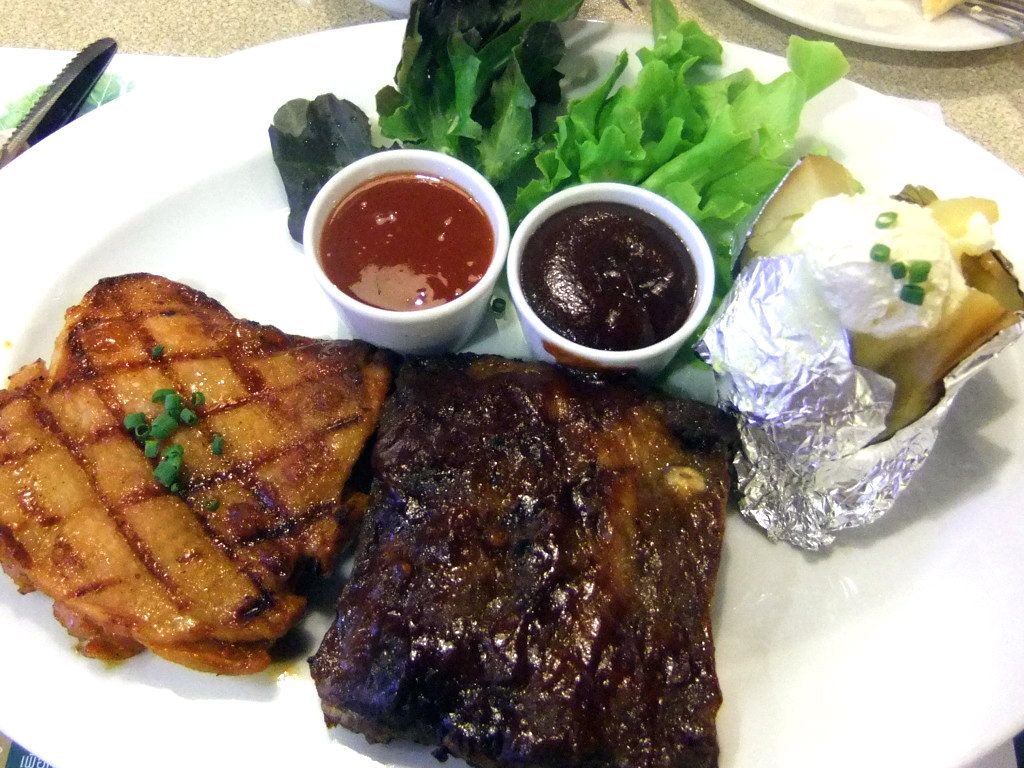 AT LAST, my LONG LOST LOVE~ ~ ~ Since it was pretty cheap, I decided to go for a fuller meal with my favourite BBQ chicken and the pork ribs.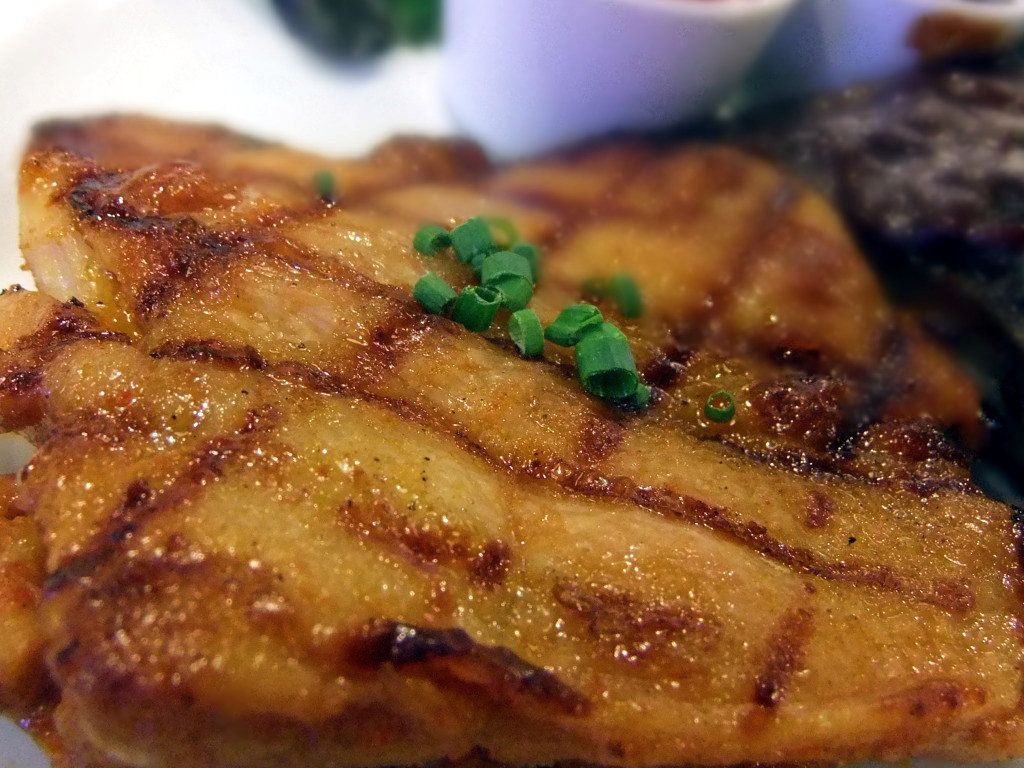 AH~ ~ ~ BBQ CHIIIIIIICKKKKKEEEENNNNNN <3 <3 <3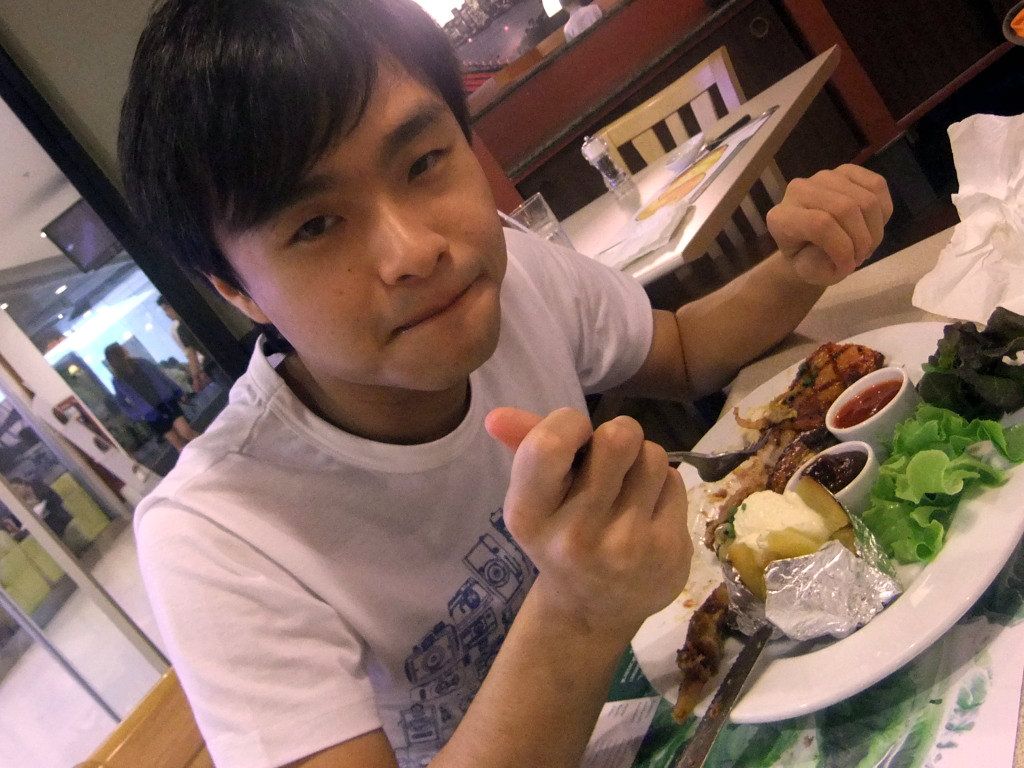 Even ph was a happy kiddo!
As we made our way back to the hotel, I stopped by A&W for some awesome root beer float! Another long gone eatery in Singapore that I'll always miss :( I used to eat a lot of their waffles when I was a kid! I bet many of you missed it too.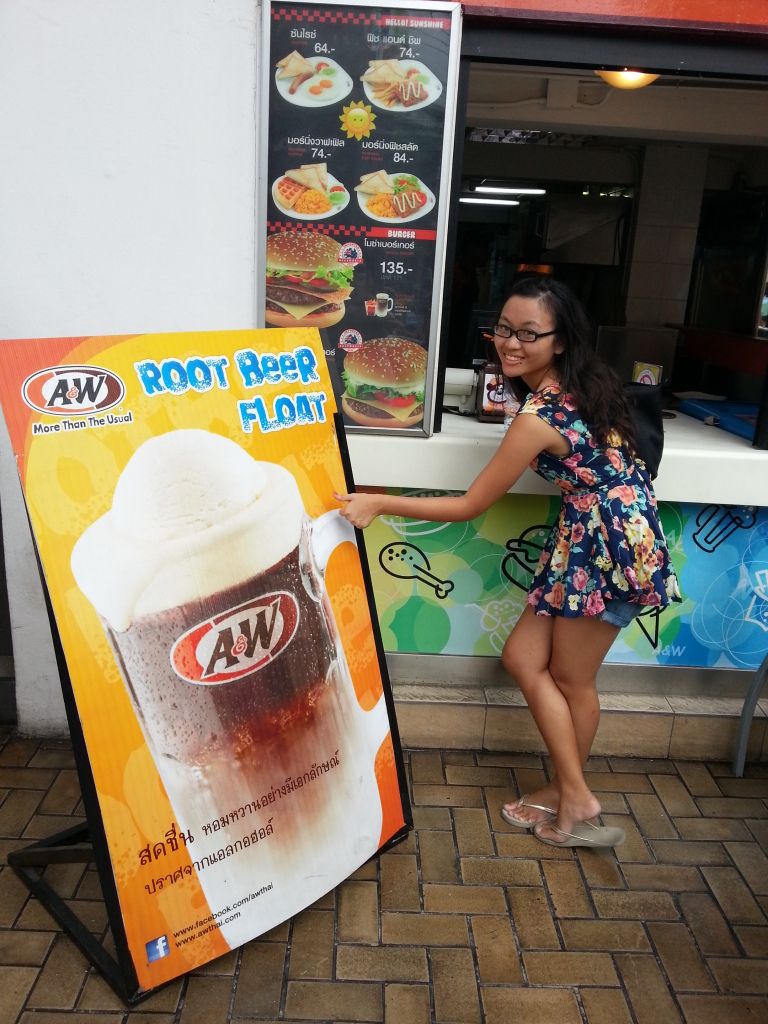 It was in the evening when we reached the Bangkok airport and I wanted a light meal in case I got hungry. We stopped by the very first eatery we saw and gave in to the super delicious looking peach tart!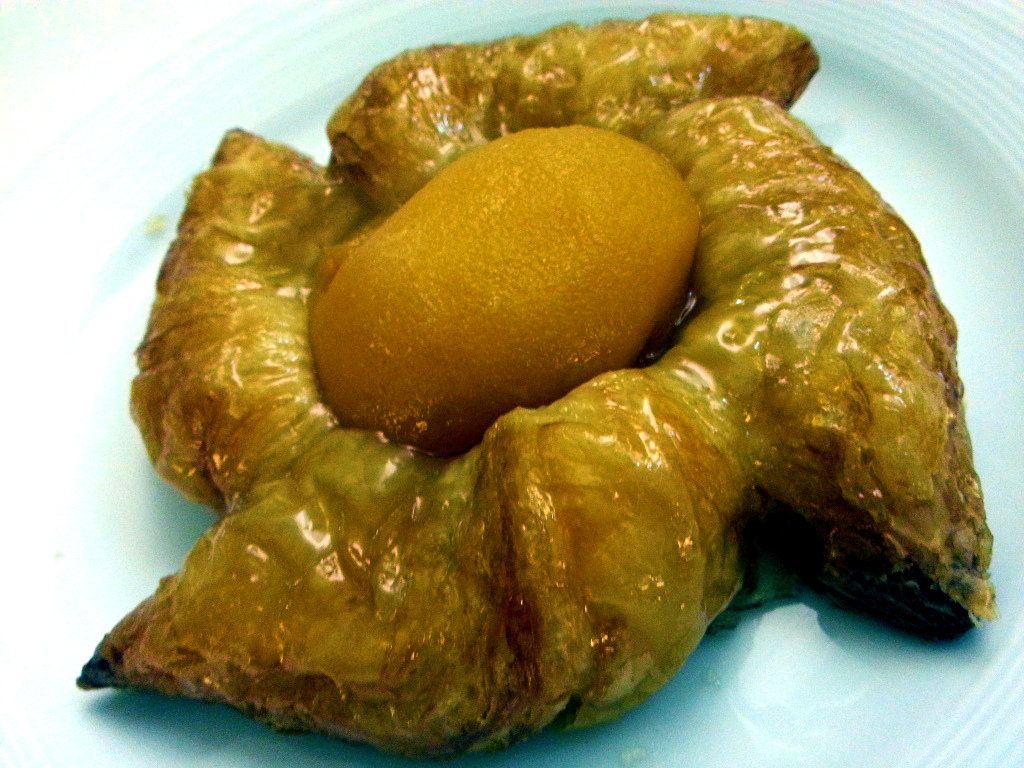 But the sandwich SUCK big time. Where got people don't put ANY sauce in the sandwich one? Not even butter leh!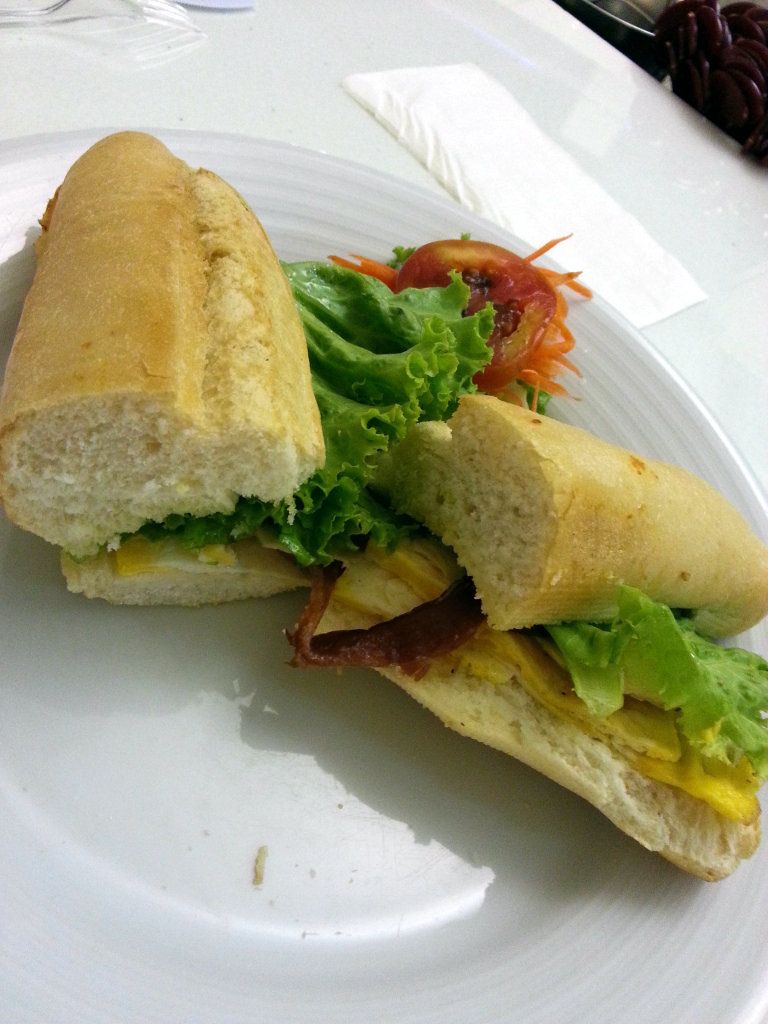 This pathetic looking thing cost us SGD6. WTH.
And when we walked further into the airport, we saw even more eateries and I wanted to kill ph. He told me that it was HIGHLY UNLIKELY that there was going to be any other food to eat besides the one we went to. Thanks ah.
BUT.... Lucky we had Krispy Kreme to the rescue! Sneakily ate them in the plane!
Can someone please enlighten me on the wonders of Krispy Kreme? It was my first time having it and I don't know how is it the BEST doughnut. Tasted the same as Dunkin' Doughnuts in my opinion. Maybe doughnuts just ain't my thing.
Lastly, ph the supermodel has a question for everyone....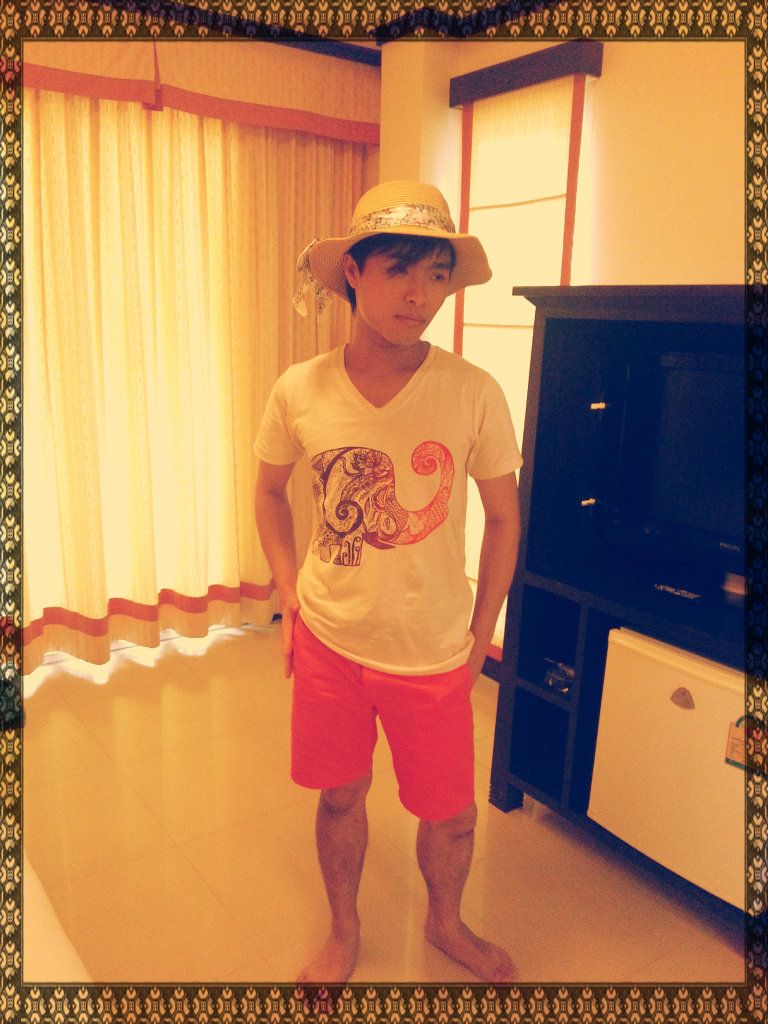 " Do I look better top naked, or in a hat?"
P.S if you don't get the top naked joke, see my post on
Thailand Day 3
! He did an A&F post there.