Like finally! This trip was around 1.5 months ago? Super sorry for such a slow update!
Anyway, I went to Bangkok WITH STOMACH FLU FML. It happened the day before I flew and thank god I rushed to the doctor because I stopped vomiting the next day. I'll be even more FML if I had to cancel my bkk trip.
I have to say, it was my FIRST time taking a budget airline and I was like paranoid x1000. Every single small turbulence and I would start freaking out and blaming it on the fact that it's budget airline. I watch too much Air Crash Investigation. I kept thinking that we're gonna crash. -.- But I would like to say that after my Korea trip, I've became less afraid of turbulence!
So we (ph & his family + me) stayed at Bangkok City Hotel, a 3-star one which is actually worth 4-star if they bothered to have a swimming pool. Super nice, clean and new! And yes it is a new hotel so of course everything's new luh.
Day 1: Somboon Seafood
Because we only arrived in the later afternoon and ph needed to tailor work clothes, the only activity we did was dinner. Is dinner even considered an activity?! Okay nvm you get the point.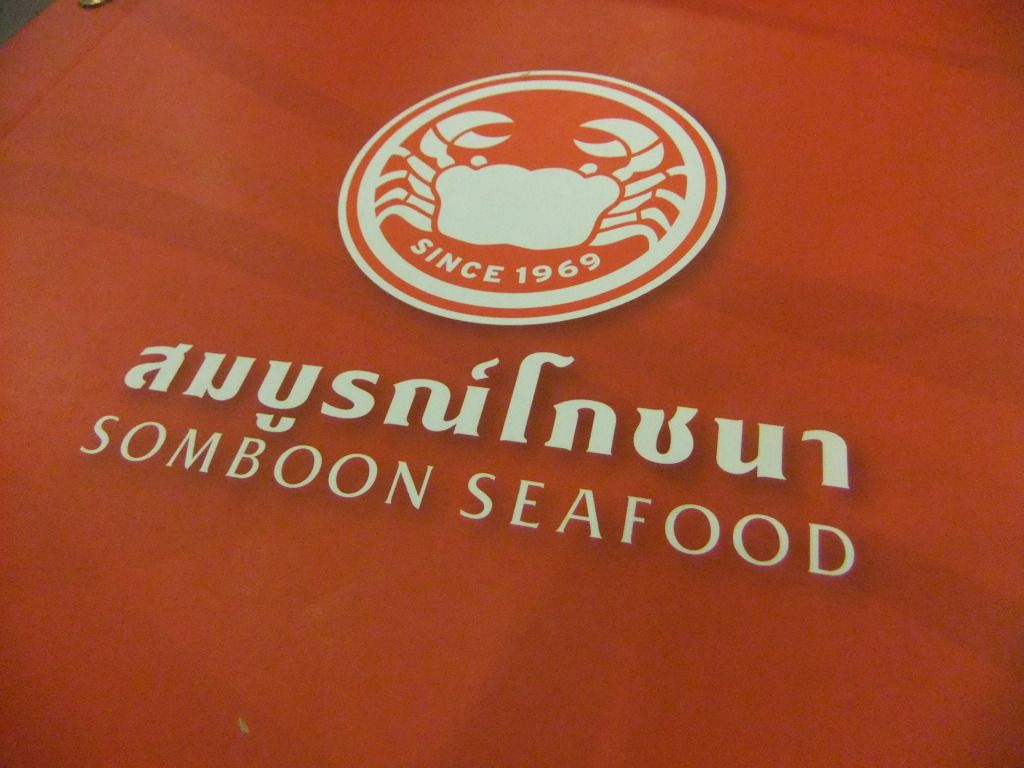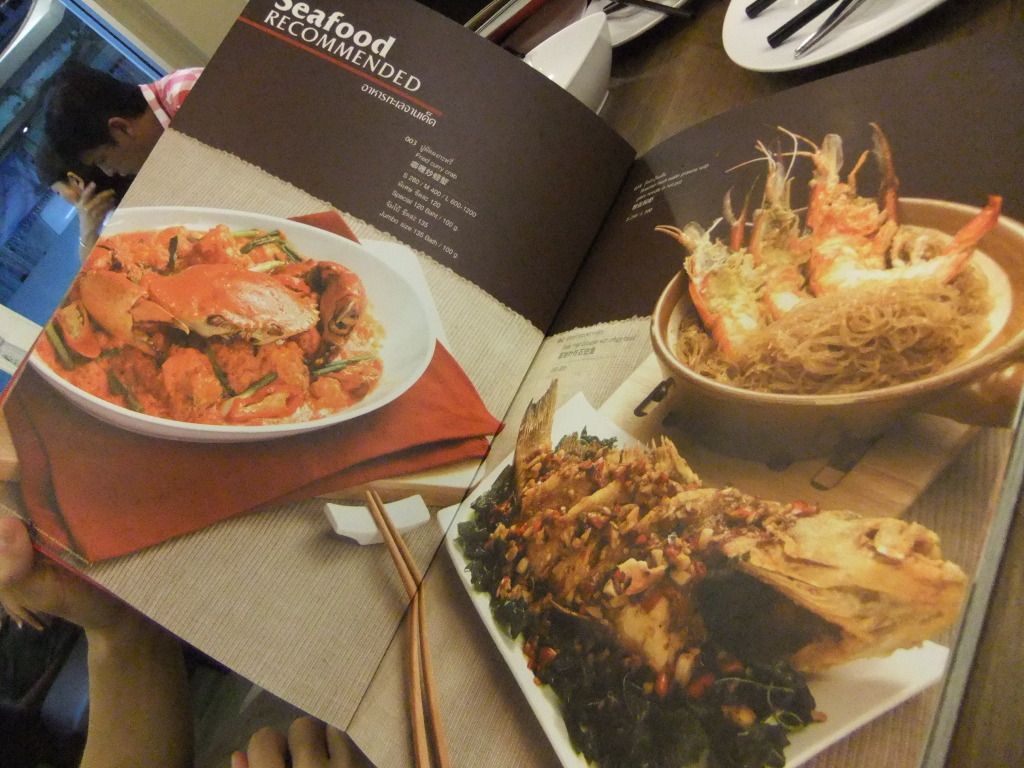 I wasn't sure if I was totally healed of stomach flu in just one day so I didn't wanna risk eating all the seafood and fried food. ALMOST DIED because I had to WATCH the rest eat and PRETEND that I'm eating while sipping on my plain porridge. Life sucks when I can't eat. I LOVE TO EAT. I LIVE TO EAT.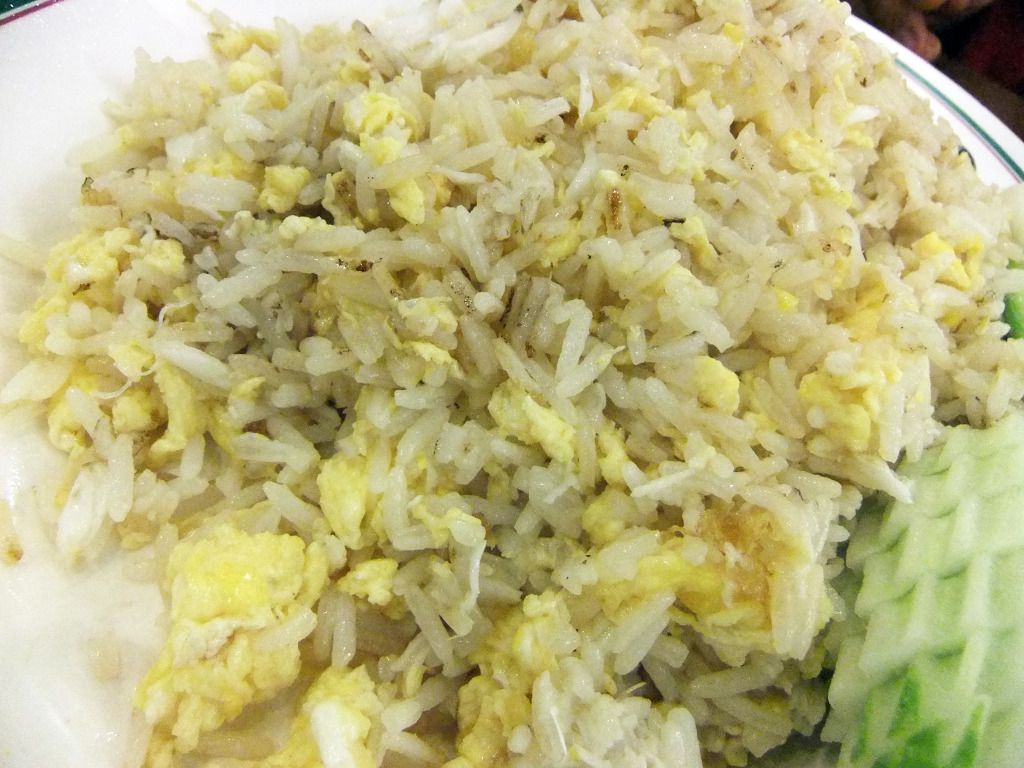 REAL crab meat fried rice which tasted absolutely heavenly but I only had ONE spoonful of it.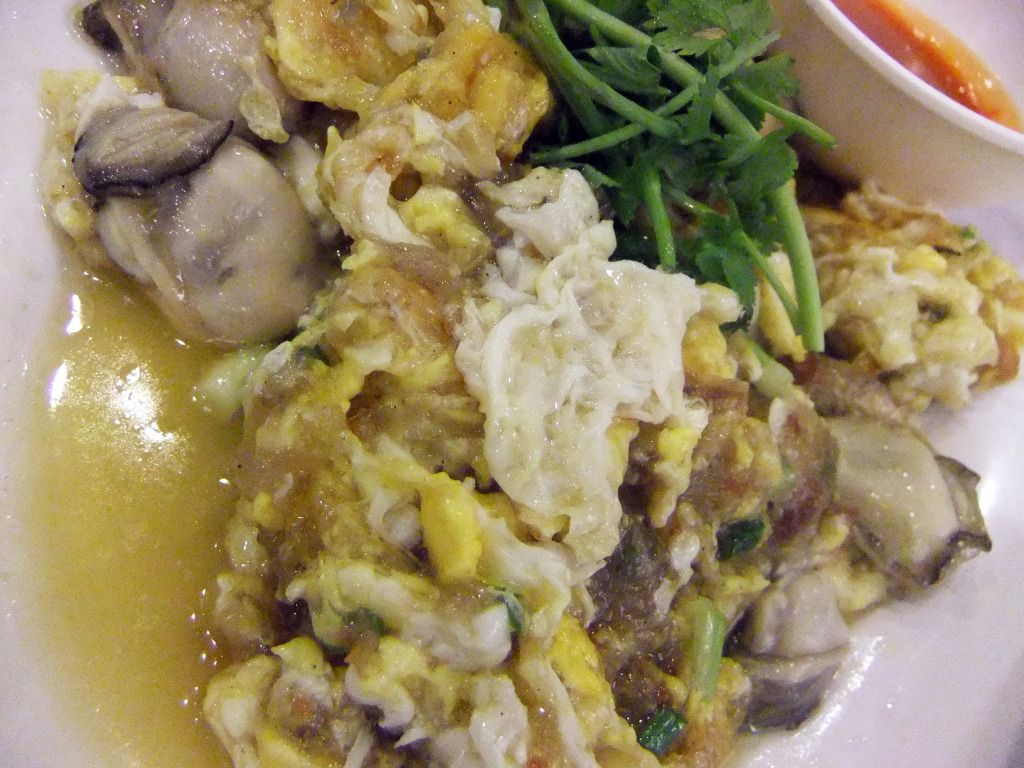 Oyster Omelette which I DIDN'T get a taste of. *sniff sniff*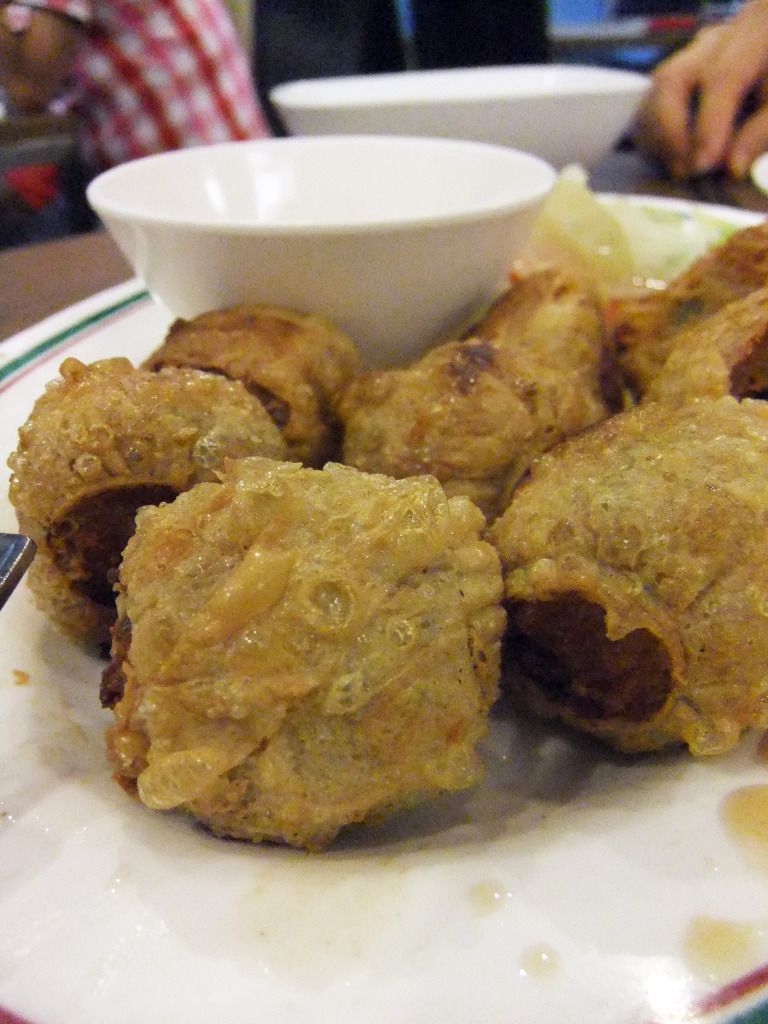 REAL fried crab meat balls which I didn't eat either. *tears start welling up*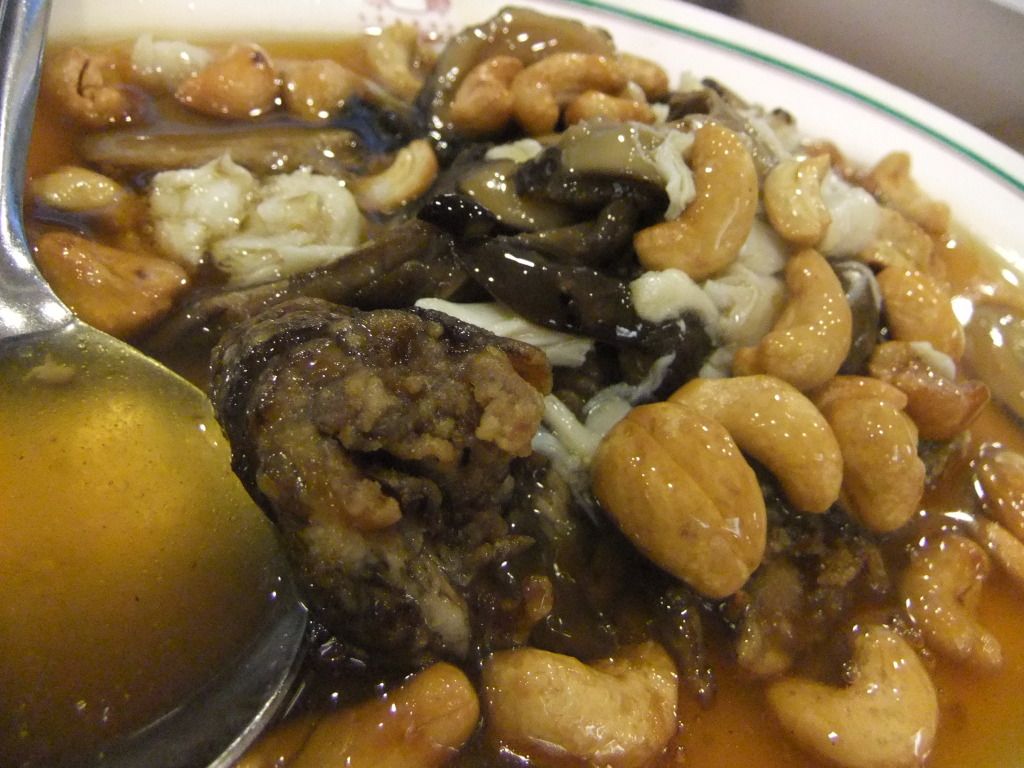 Fried duck with cashew nuts. This, I HAD TO EAT. So I ate a little of it. Shot up to heaven instantly.
And again, what did I have for dinner? Plain porridge. Yep didn't bother taking a photo of it.
So what did we do for the rest of the night? Being Singaporeans, we just bought alcohol back to our rooms and drink lor while watching tv. See alcohol cheap like water just grab, don't need to think.
If you don't already know, Chatuchak only opens on weekends. Tied my hair into a bun to prepare for war with the sun and crowd there.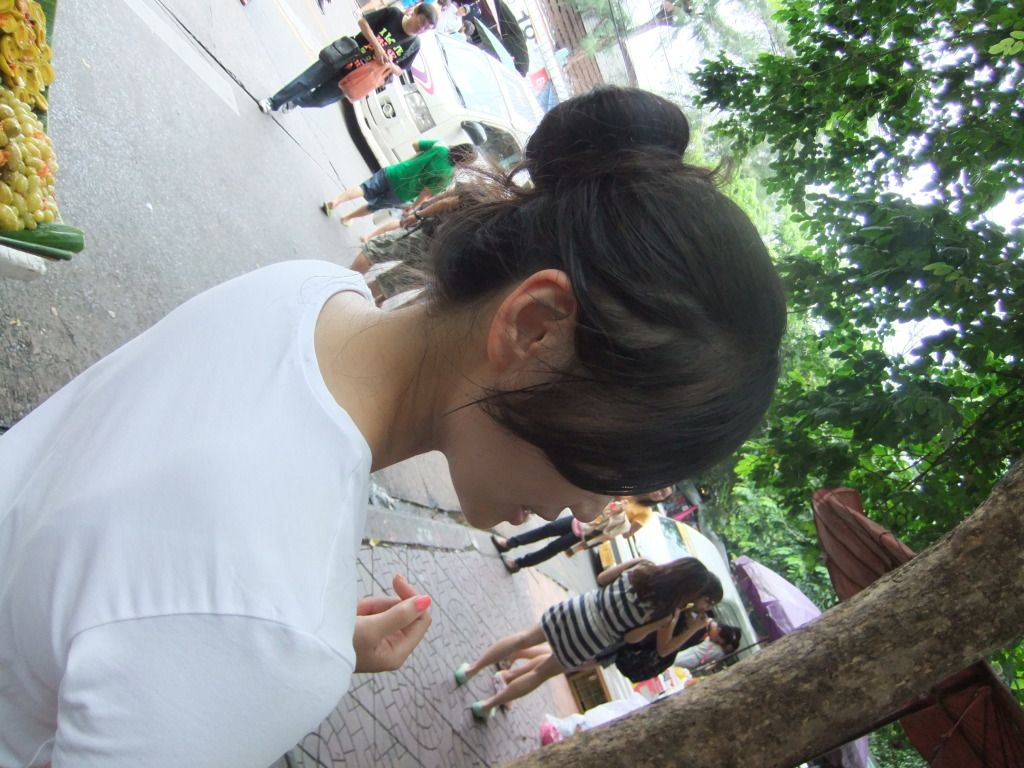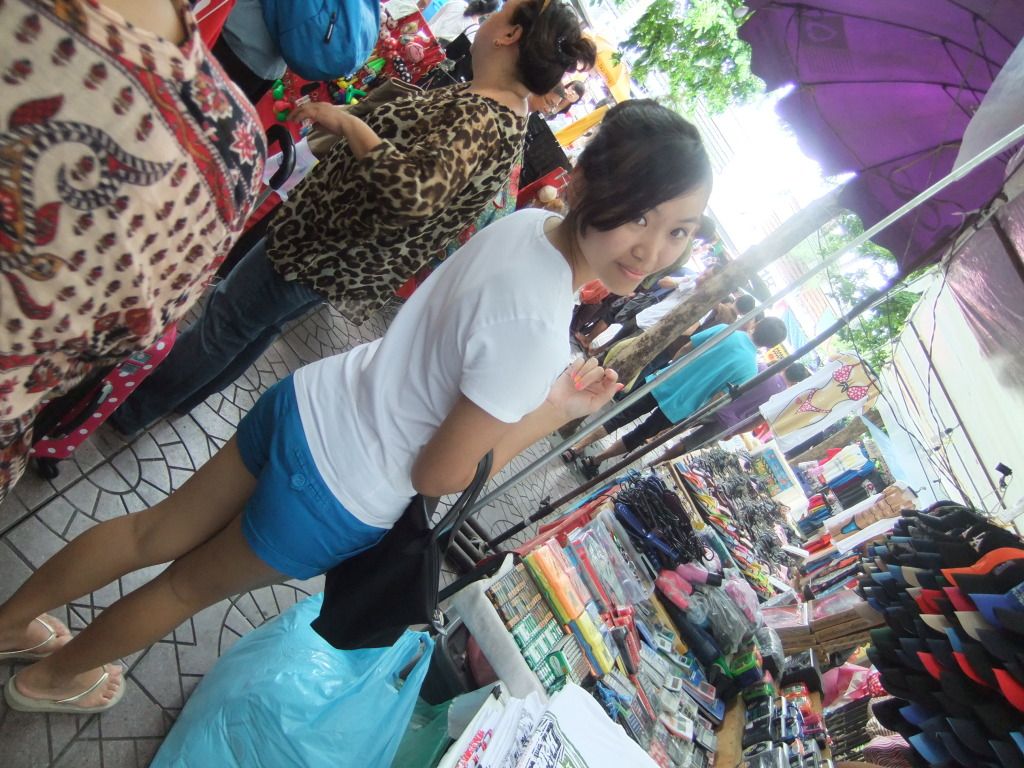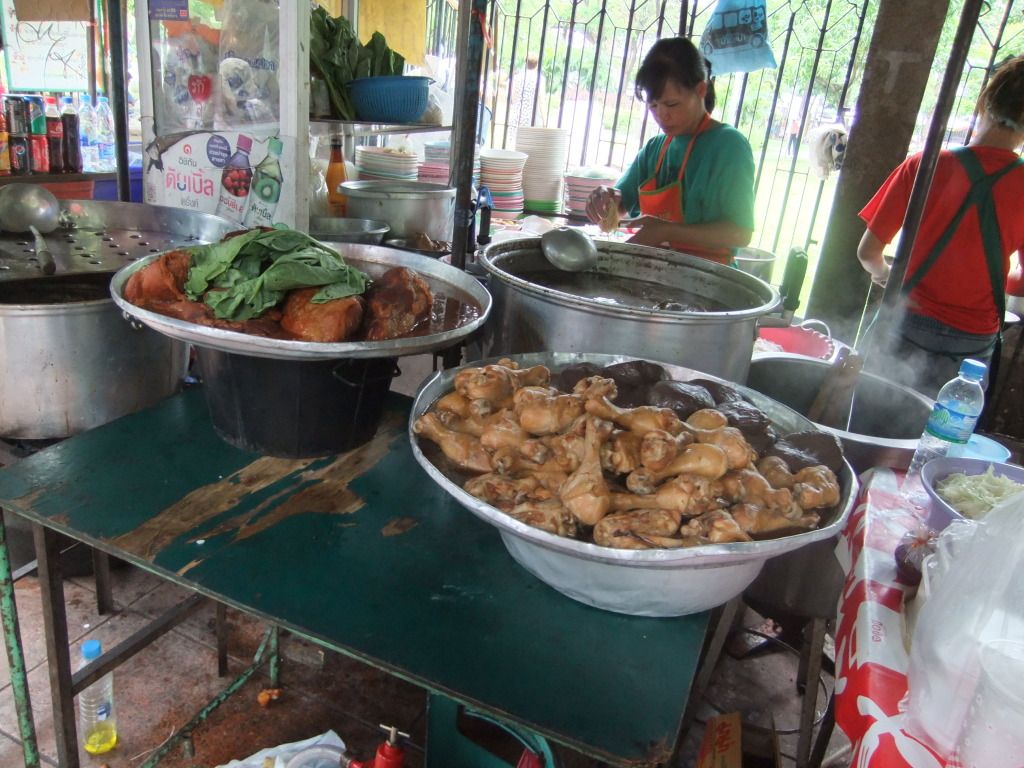 HUGE bbq chicken which I couldn't eat :(
But this guy sure enjoyed his!
Couldn't take "not being able to eat" anymore so I opted for a safer option! Thai milk tea ice-cream. WHY THAI MILK TEA ICE-CREAM ALSO CAN TASTE SO GOOD ONE?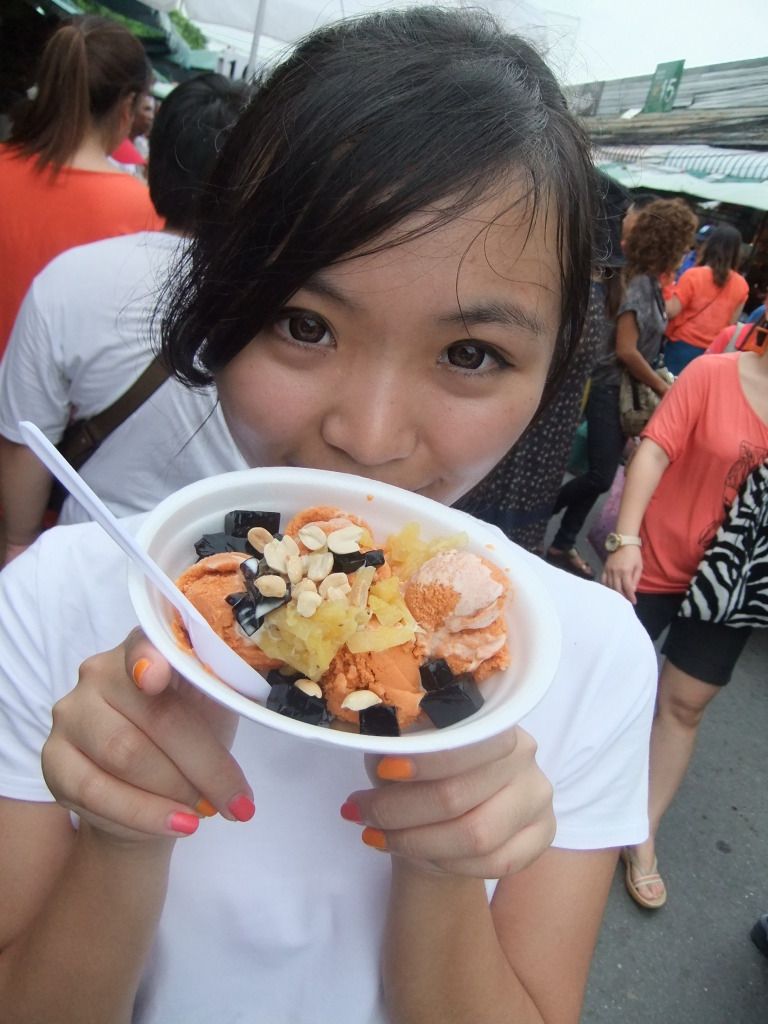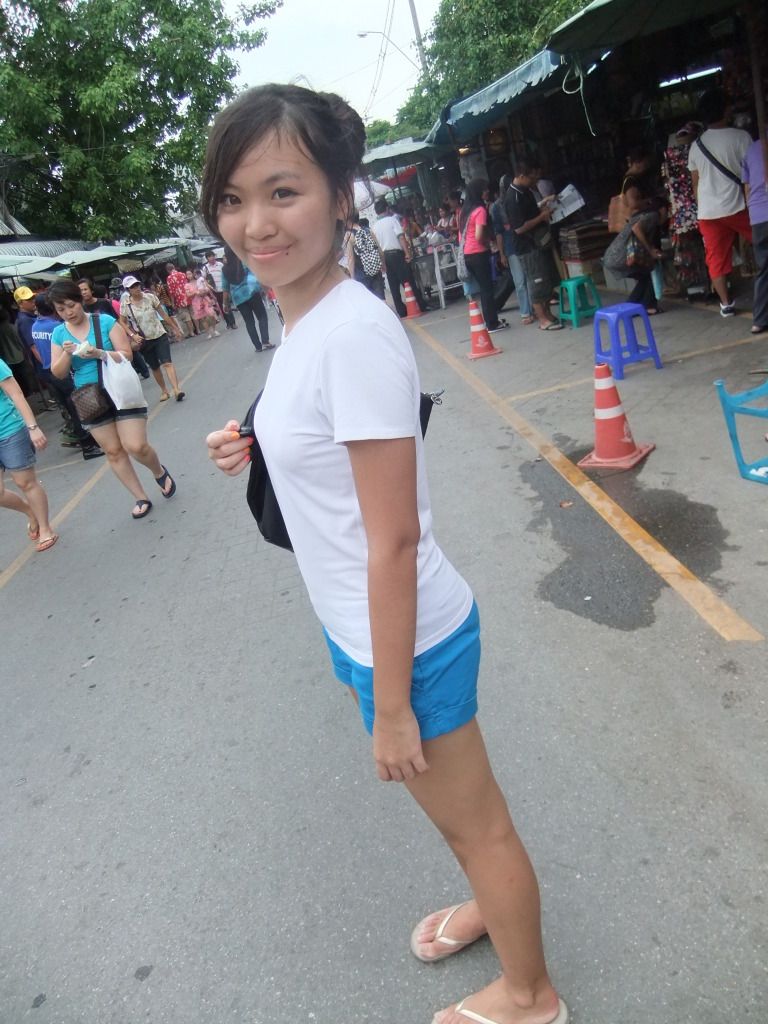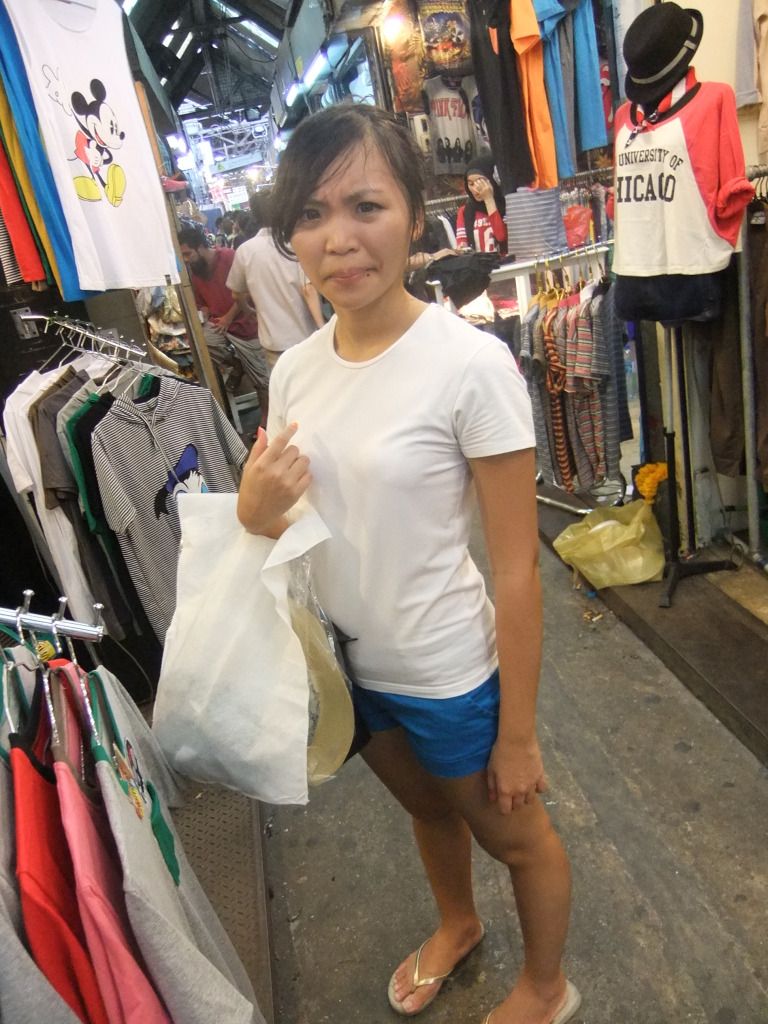 I prefer Chatuchak over Platinum Mall actually because you don't have to buy 3 for wholesale prices, and you can BARGAIN!!! I didn't bargain la, sent ph to flirt with the female shop owners instead. Hehehe!
Dinner was at Platinum Mall food court. Tina recommended beef noodles so we gave it a try!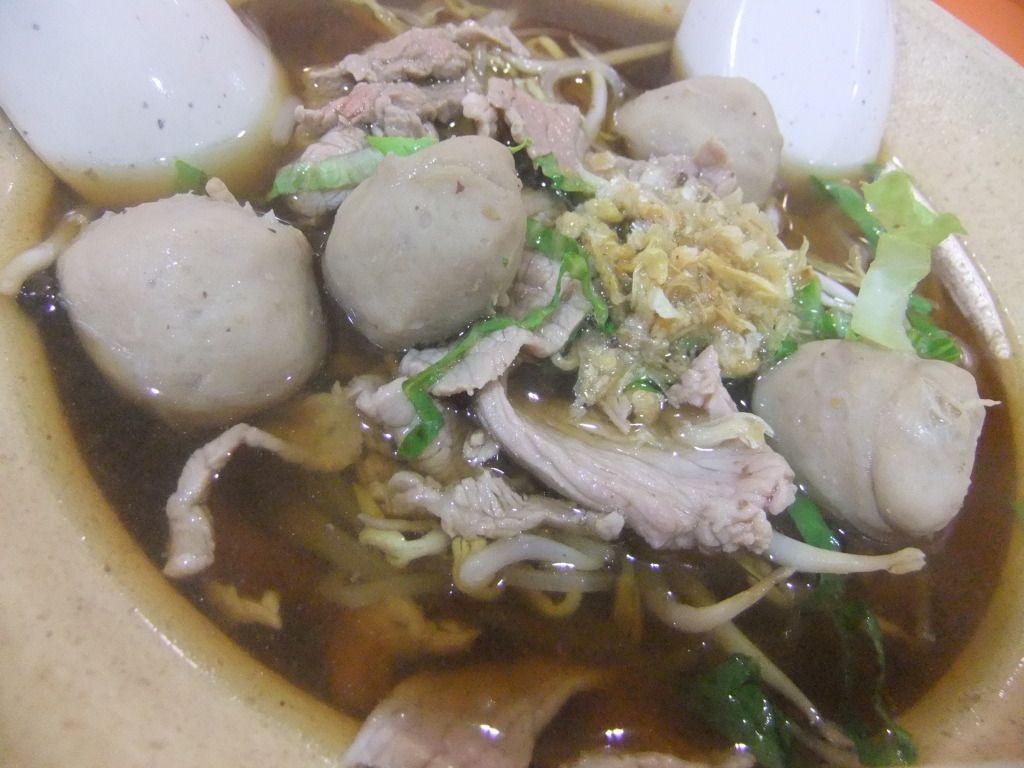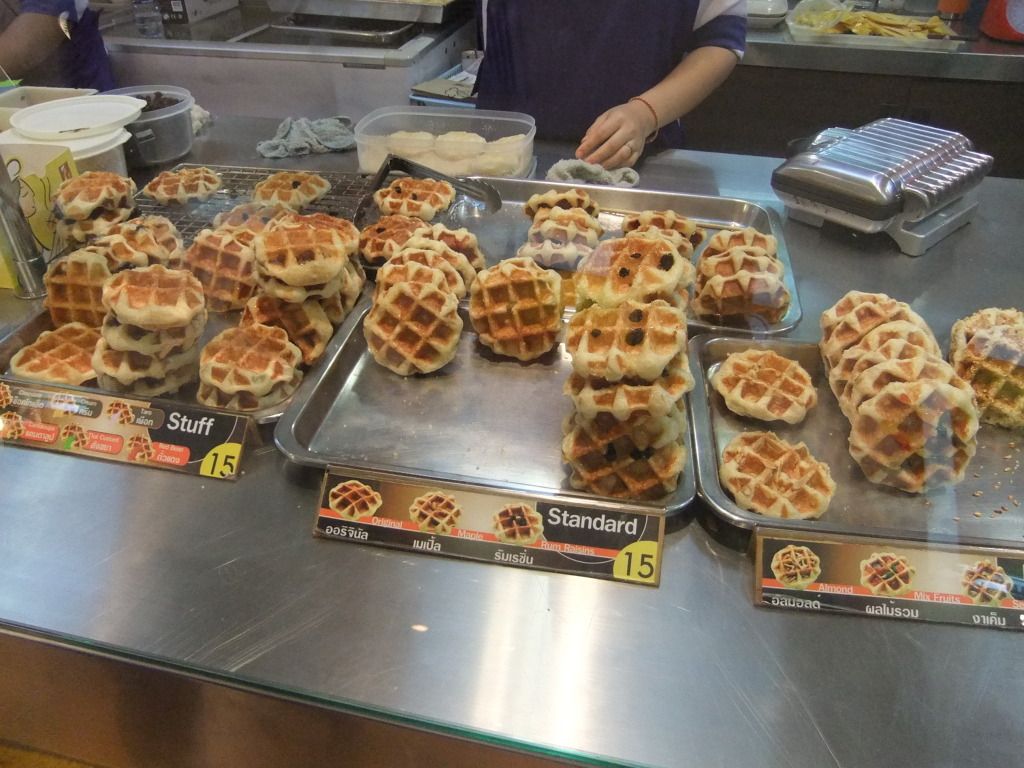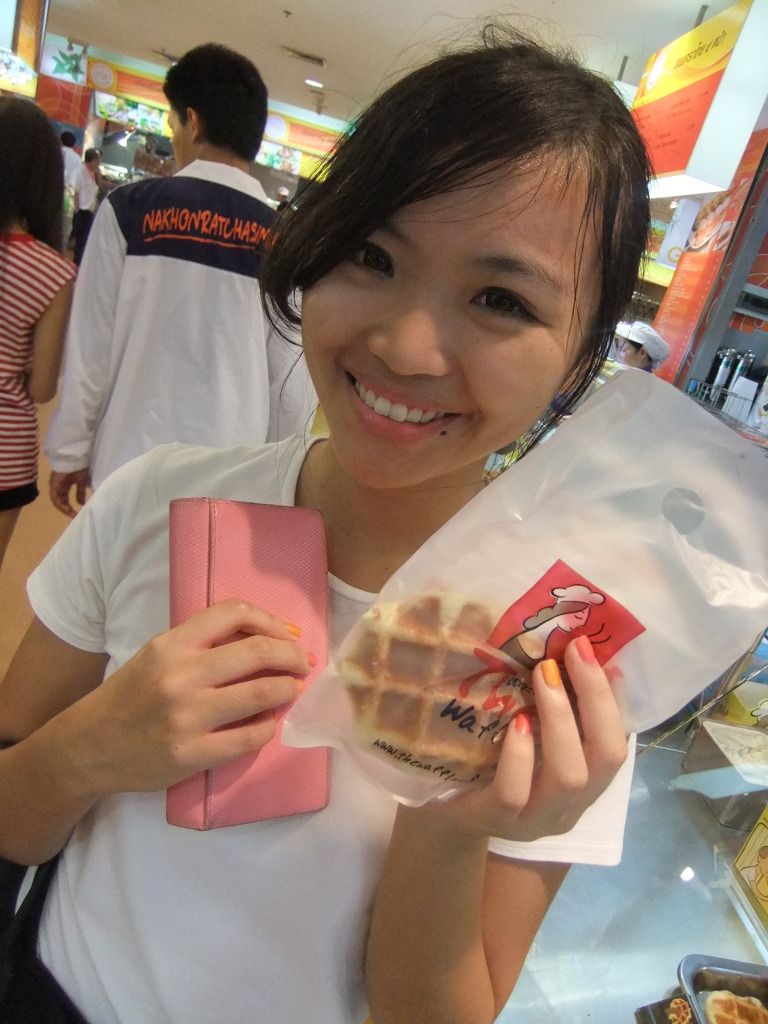 YES FOOD!!!!! *smiles happily*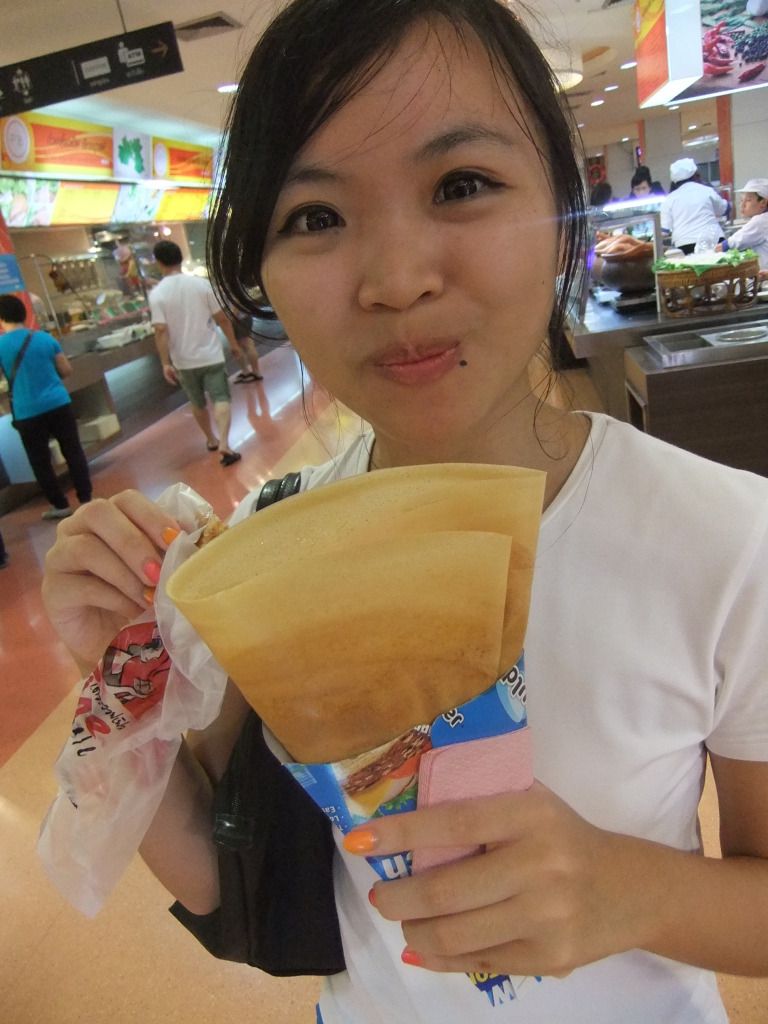 AND MORE FOOD!!!!
As unglam as that shot was, I just had to put it to show how freaking happy I was to be eating anything other than plain porridge.
After dinner of course must go for some Thai massage! How can you go Thailand without going for cheap and good massage?!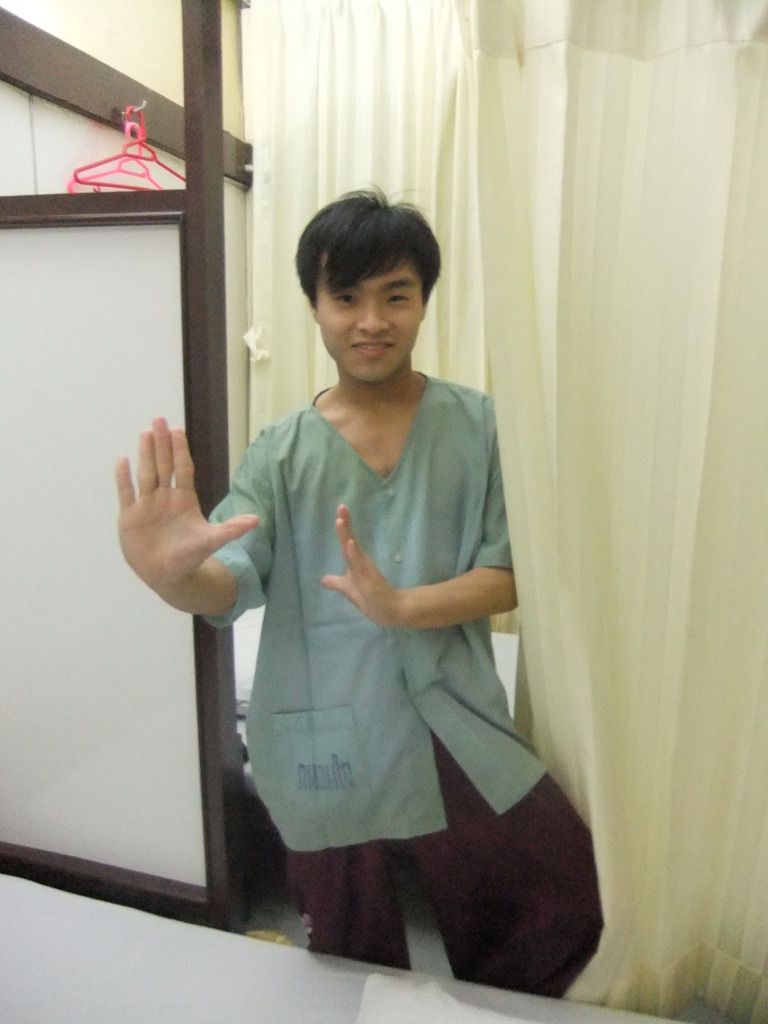 It was a full body massage and uh, it was super shiok minus the painful moments where the masseur twisted my legs and hands into weird knots.
Retired to our hotel after the shiok massage! Next few days of Bangkok coming up next!
In the meantime...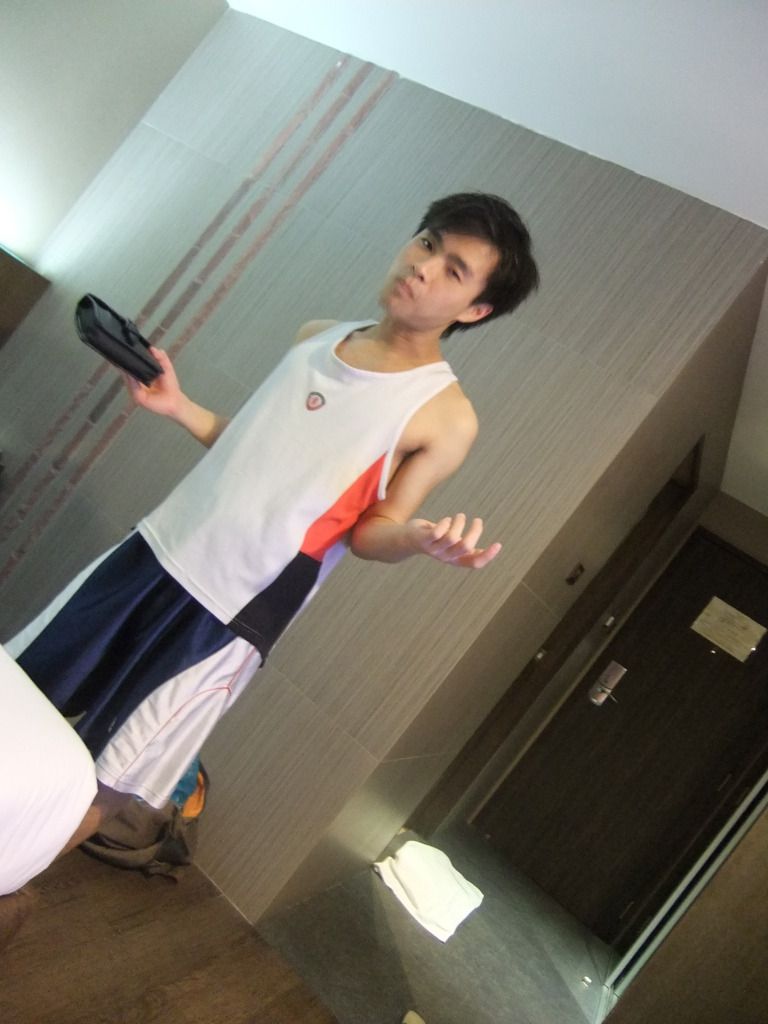 Whaddya looking at?! Check this out...
*flicks hair* then "Ah..." *in a shiok voice while shampoo advertisement music plays*