Because I had stomach flu, I had been resisting those oily juicy sausages in 7-11 for the longest time. At long last, I got my chance to eat them! I was pretty sure by Day 4 of the trip that I had recovered.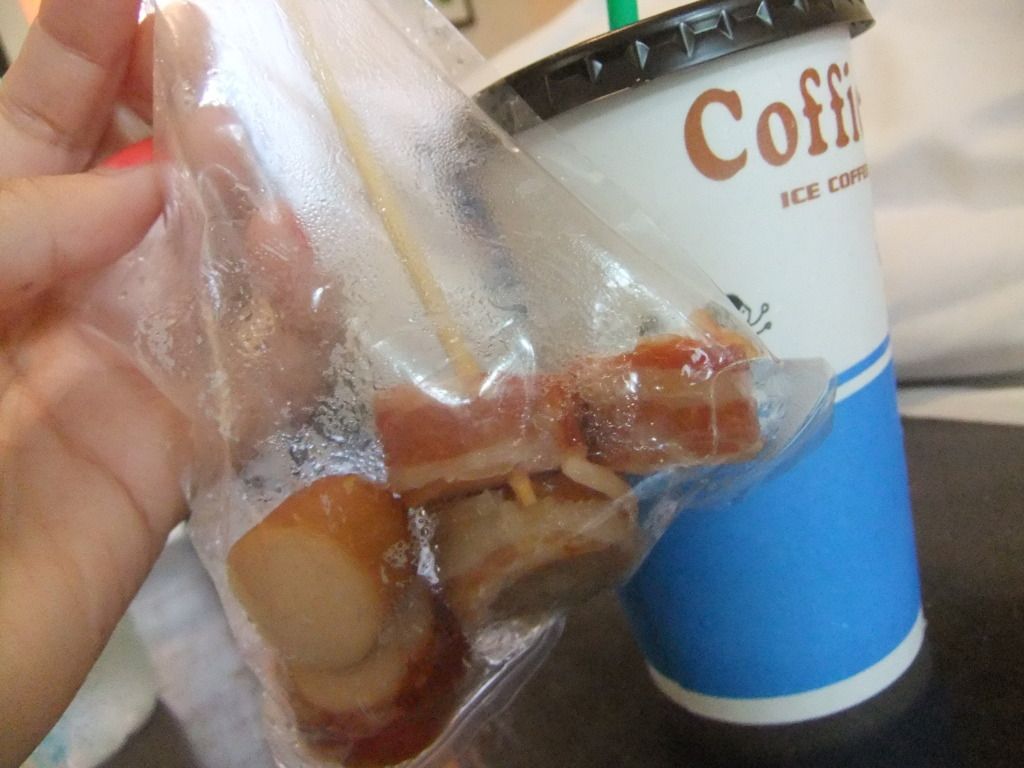 They even chop up the sausage for you! Good service eh. Not like the ones in Singapore.
We were told by ph's colleague that Cha-am has awesome fresh seafood so we all took motorbikes to this jetty, the name of which I can't remember. But basically you will find rows of seafood places. We were obviously tourists la and there were no prices stated at the stall, so we had to pay a really steep price for 3 dishes of fresh seafood. For prawns, squid and flower crabs, I think we paid around SGD60? It's really SUPER expensive, given that Somboon's BIG sri lanka crabs are only like SGD10.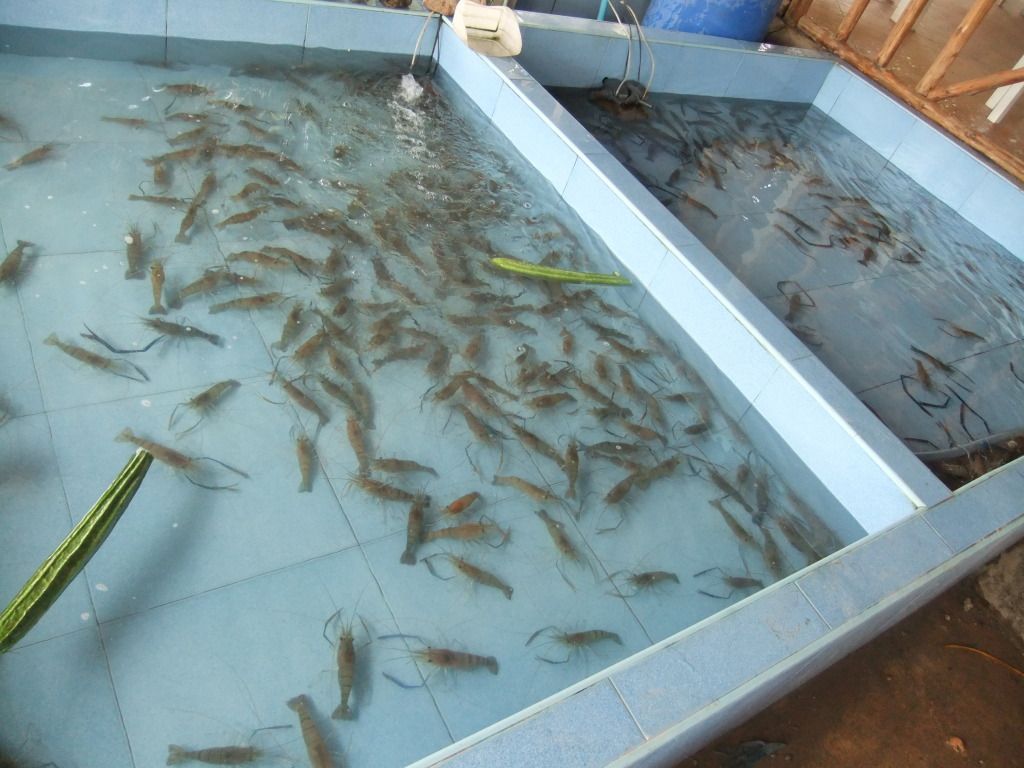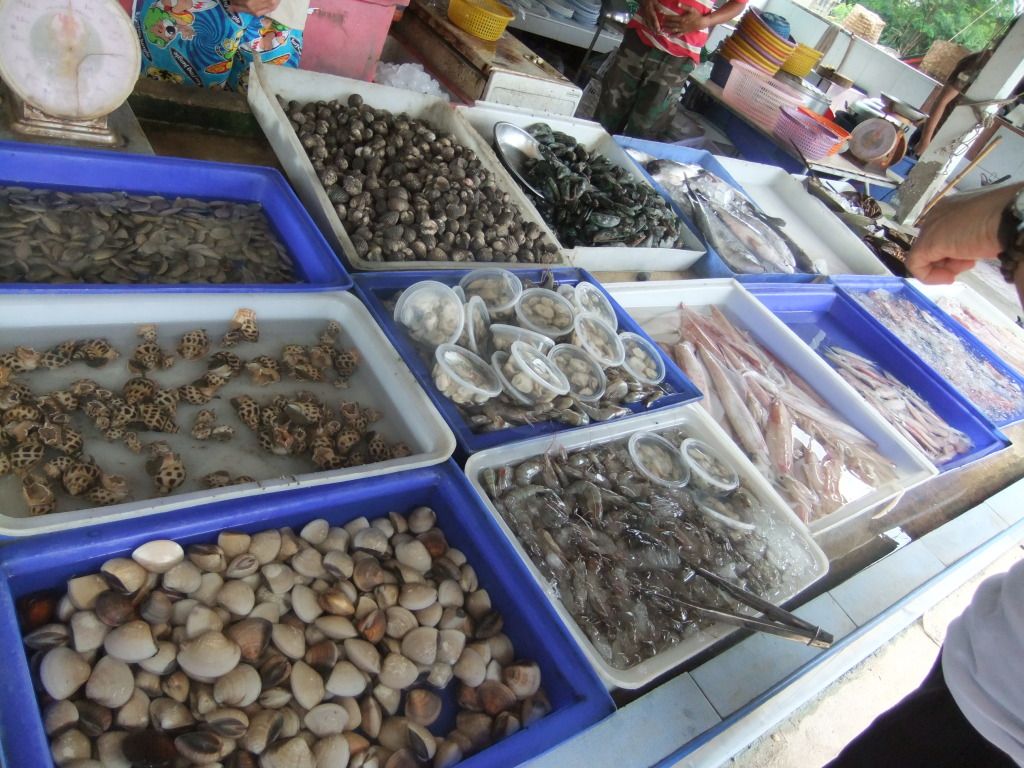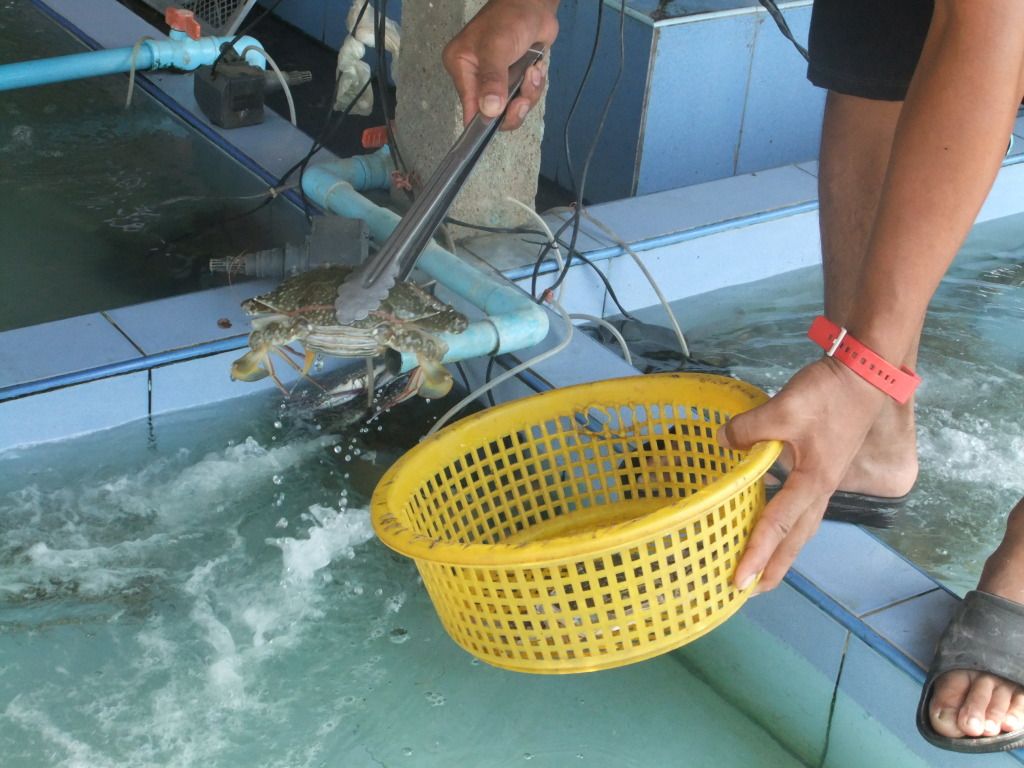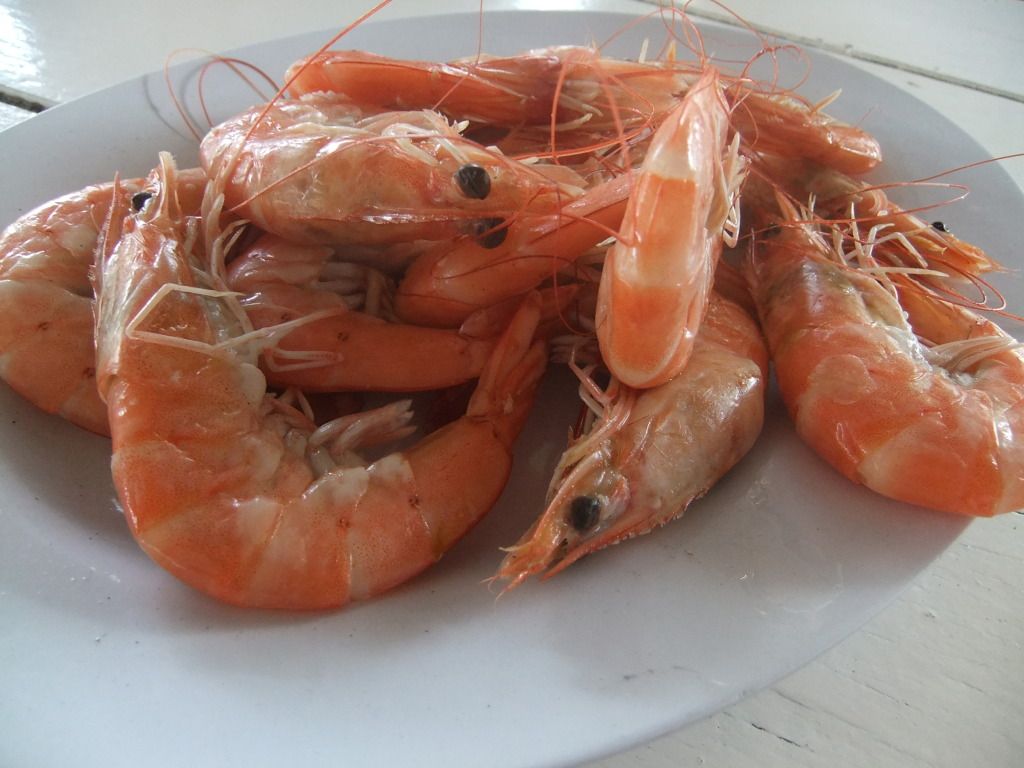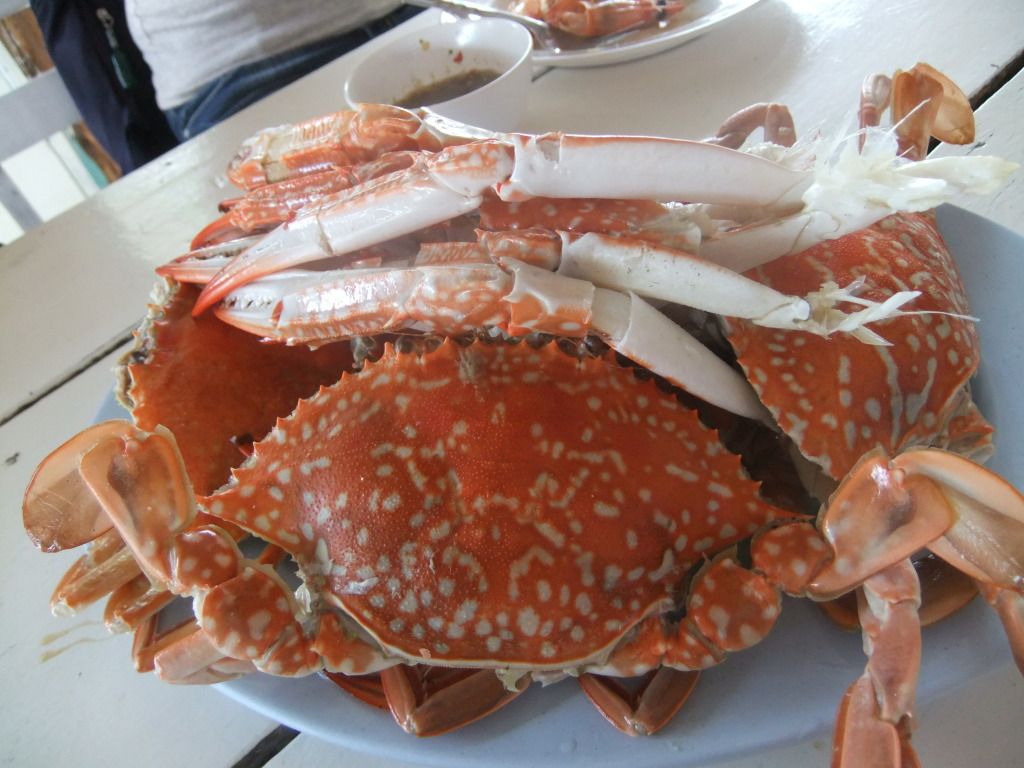 Yes, the seafood was fresh but we were obviously cheated so I'm not going back until the situation improves. Actually I don't think I'll go back to Cha-am when I visit Thailand next time. The beach isn't great.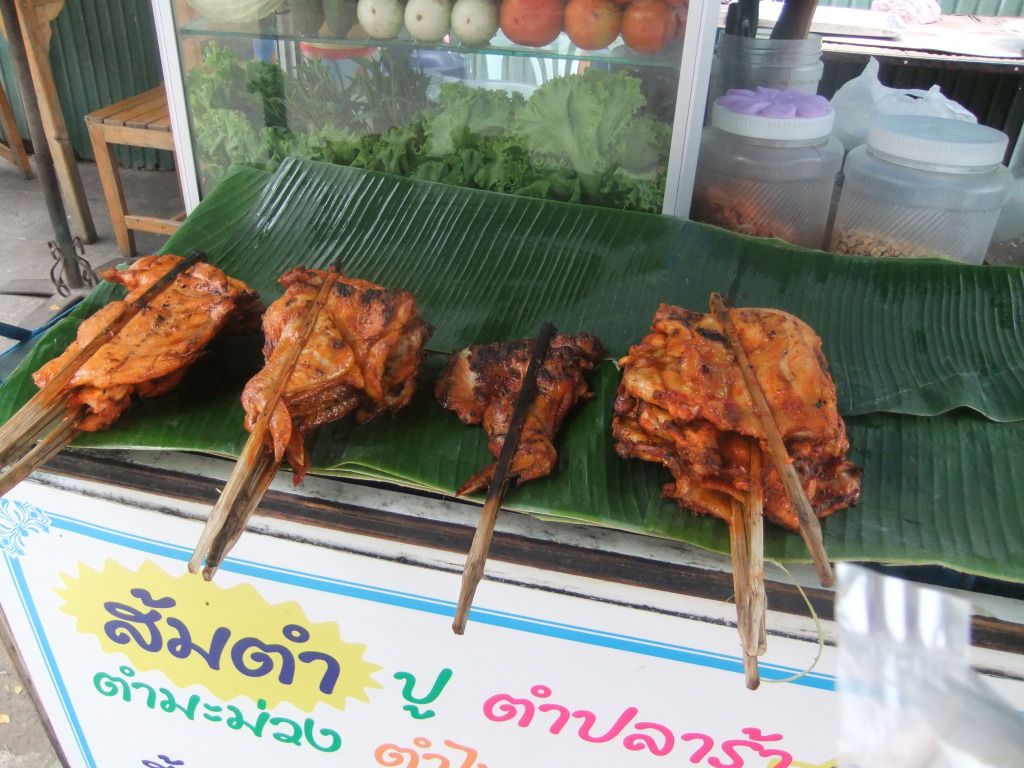 This roadside BBQ chicken is FREAKING AWESOME.
So we took a 2hour ride back to Bangkok and we wanted to shop at Platinum Mall. However, the place closes at like what? 7pm? So after ph went for fitting for his tailored clothes, we didn't have much time left. Walked around a little and then walked over to Central Square. Very much like Paragon in Singapore. I had some doughnuts craving so we bought a little before deciding to head off for dinner.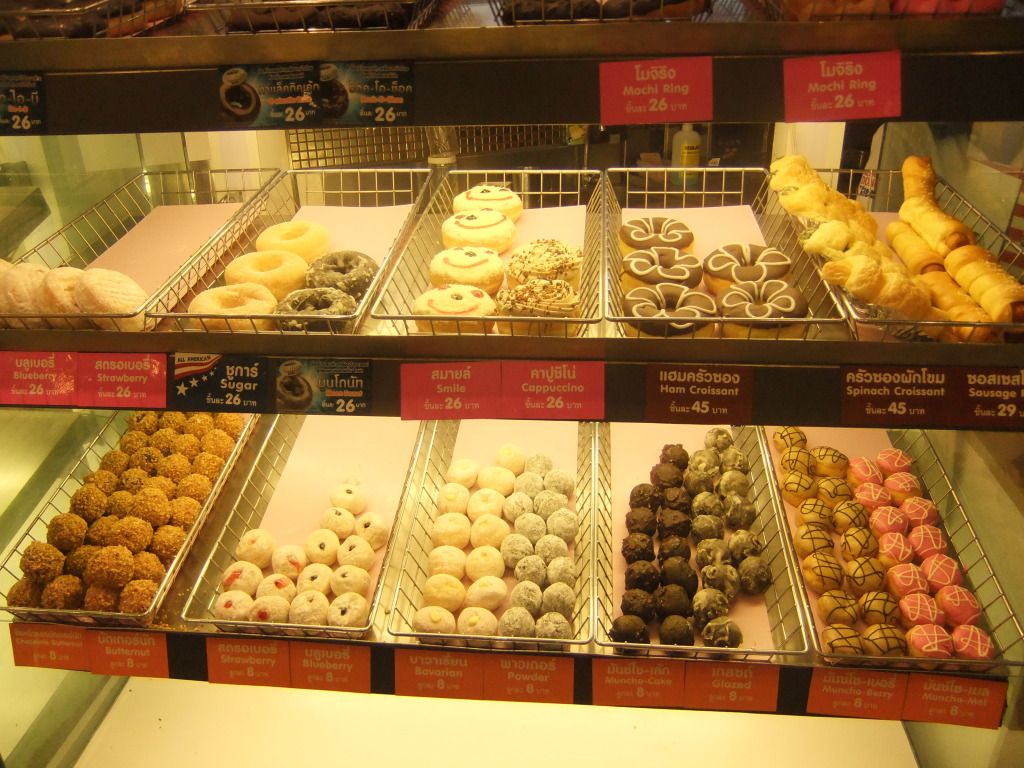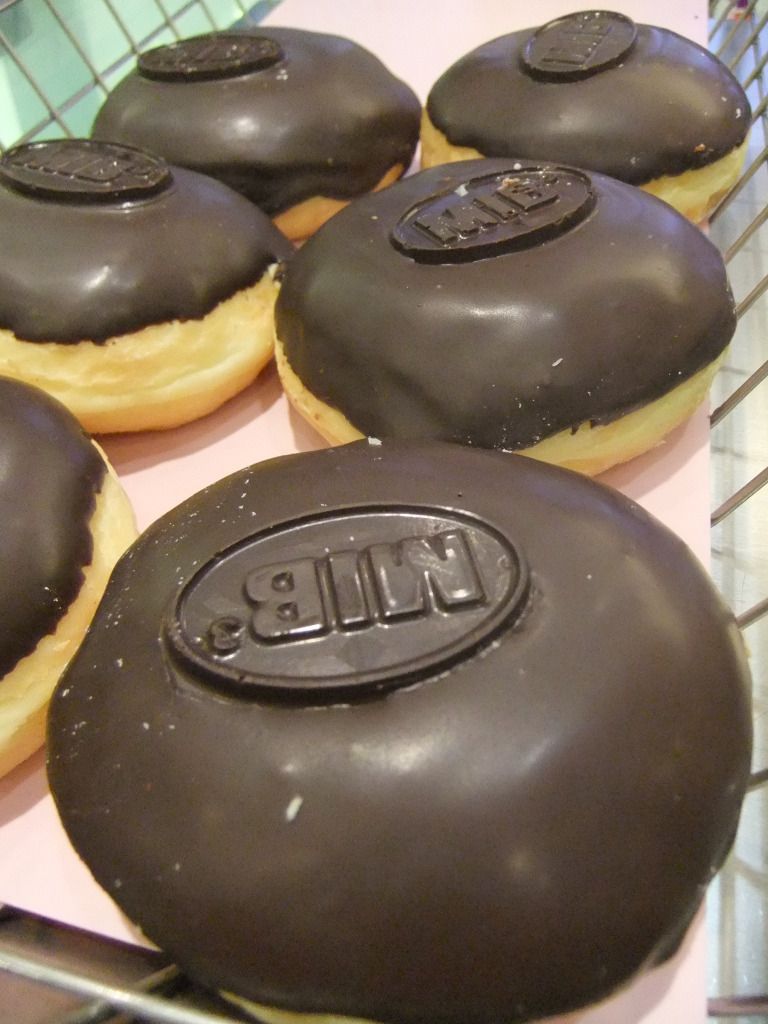 Dinner was just the 2 of us because ph's parents were both ill from the horrid weather in Cha-am. I had been dying to have Somboon again before I return to Singapore and since I was sure I was well again, we spammed the food like mad.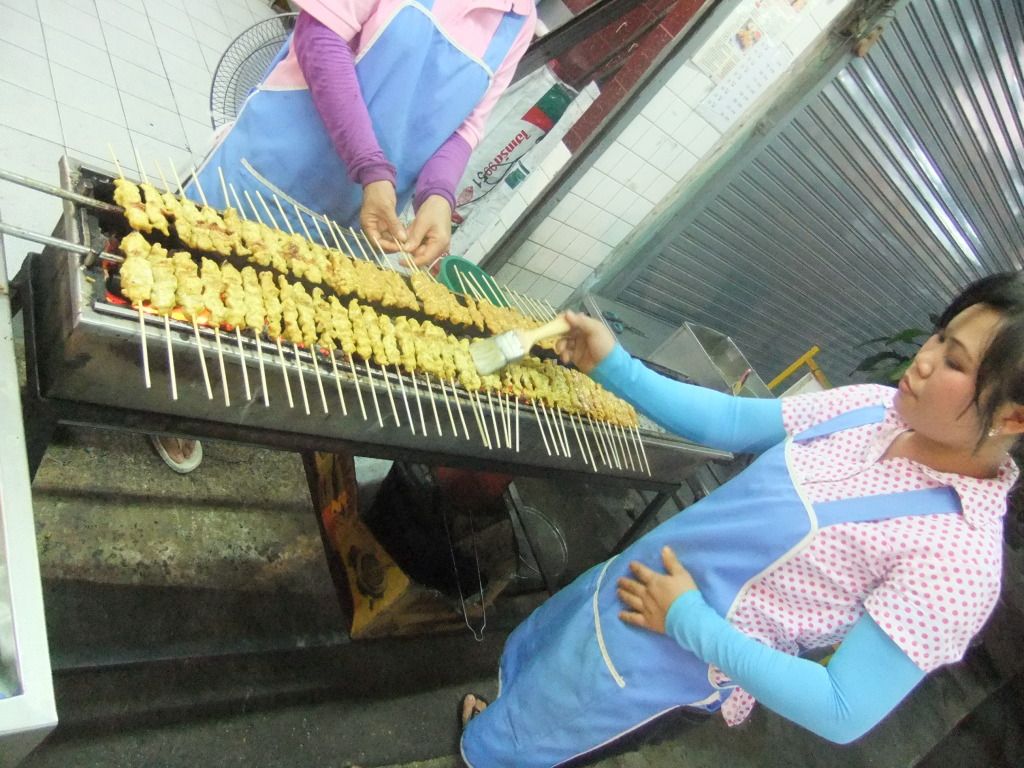 P.S The satay stall just right outside Somboon is DA BOMB. Best satay I have ever had! The chicken is sweet and tender. They probably marinated the meat with some honey!
FRIED CURRY CRABS FRIED CURRY CRABS FRIED CURRY CRABS <3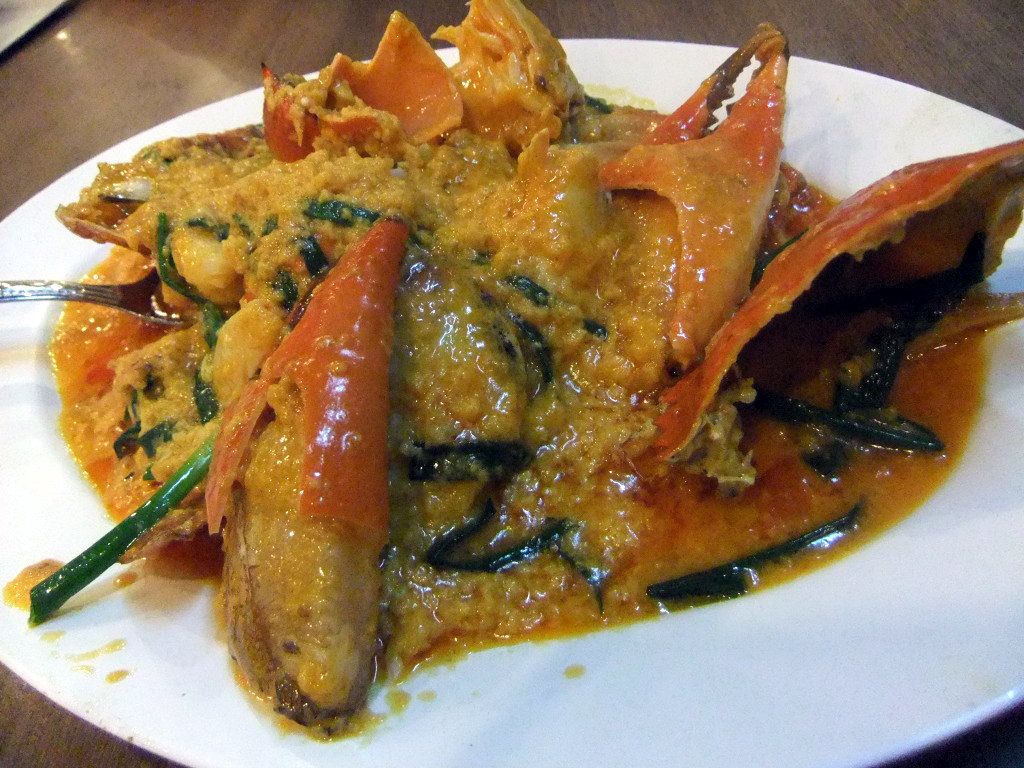 REAL crab meat fried rice, the BEST fried rice I have EVER HAD. For only SGD5. FML FML FML. Why am I living in Singapore.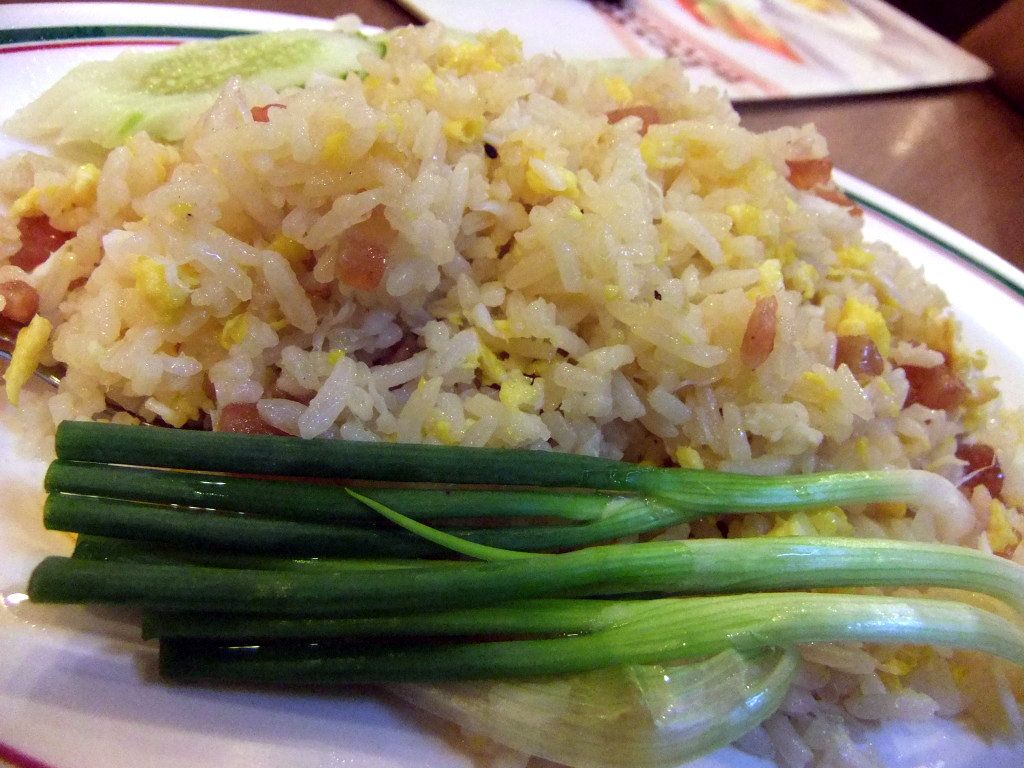 Glass noodle with prawns, oily but yummy because I absolutely love glass noodles.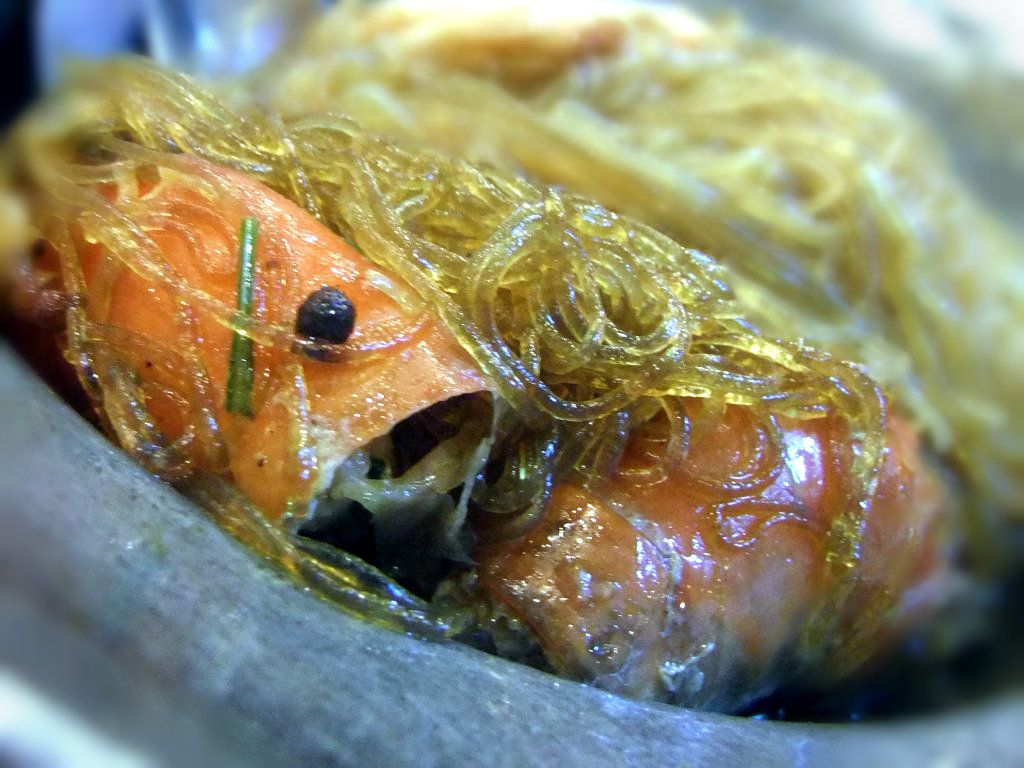 TOM YUM SOUP LIKE FINAAALLLLYYYY! Where got people go Thailand don't drink Tom Yum one. Okay fine many people, but for me, it's always a must. If wasn't for my stomach flu, I would had drank it every single day. This one is SOUR & SPICY, exactly like how Tom Yum should taste. SLURPS.
And yes, all these food for 2 people. It's official, we are PIGS.