Surprisingly, Changi City Point has been my new hangout spot recently. I say surprisingly because I don't live in the East but luckily, getting there isn't too hard or long, thanks to the Circle Line.
Think I've been to this new mall close to 5 times in just the past 3 months, including exam period. One of the MAJOR reasons why I go there so often is because of the outlet stores! I don't care much for the lousy Esprit stocks there but G2000 is major love! Sadly, they NEVER EVER have plain white shirts in my size. That's the downside of an outlet store!
But if you ask ph, he has a love-hate relationship with G2000 outlet. The past 3 times we entered, he bought 2 blazers at an average of $50. That's cheap for guys but to get 2 in such a short period of time is just pure splurging. Lol. But he's 1/4 girl so I forgive him. Plus he does look good in blazers :)
The point of these photos was really just for the sky but well, it wouldn't hurt to have me in them! And because I'm using a digital camera, I need to edit the lighting to bring out the beauty of the sky. Thus, I may seem to be tanner in the photos.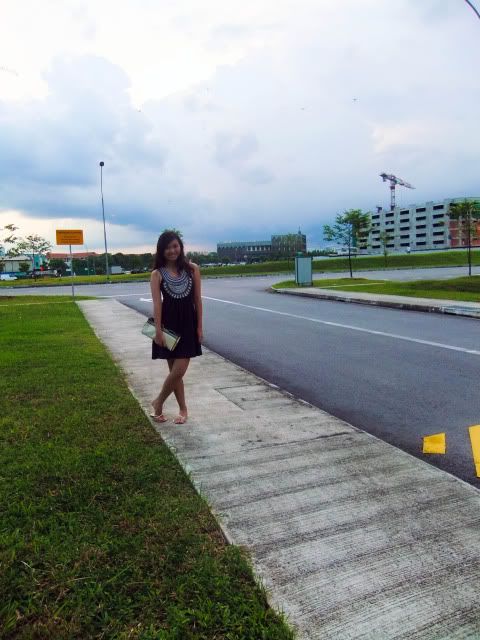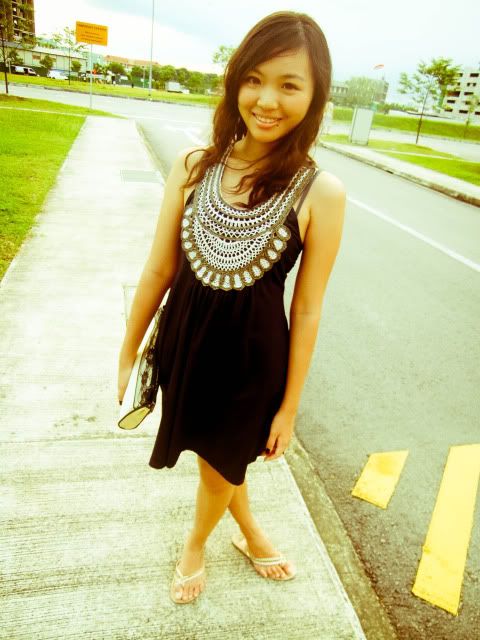 My NEW favourite food place at Changi City Point has got to be WADORI!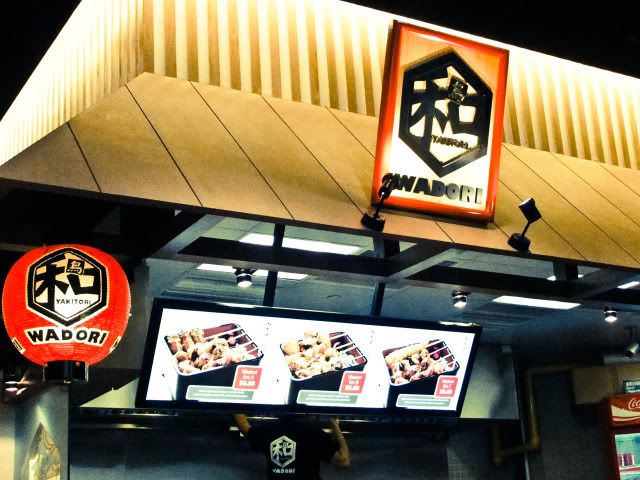 It's located within the group of Japanese stalls/restaurants by Iciban Sushi (I think) at Basement.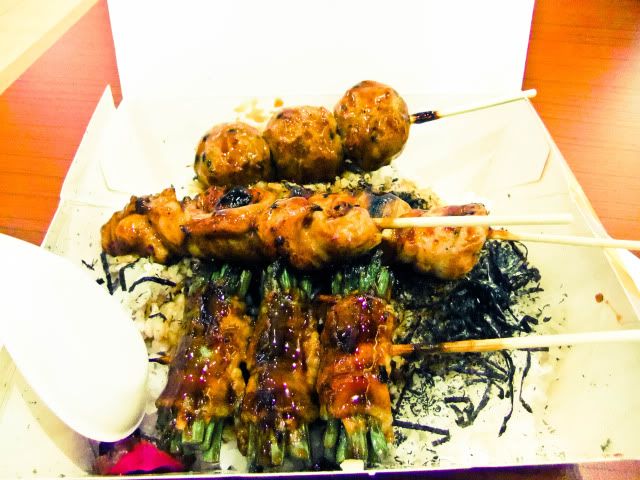 I ordered the first bento set and MY GOSH, it's instant love because the meat are super duper juicy, well marinated and I love the savory sauce poured onto them! It's better than the Yakitori chain of stalls! MUCH MUCH BETTER! Plus it costs $6+, not too expensive for such quality!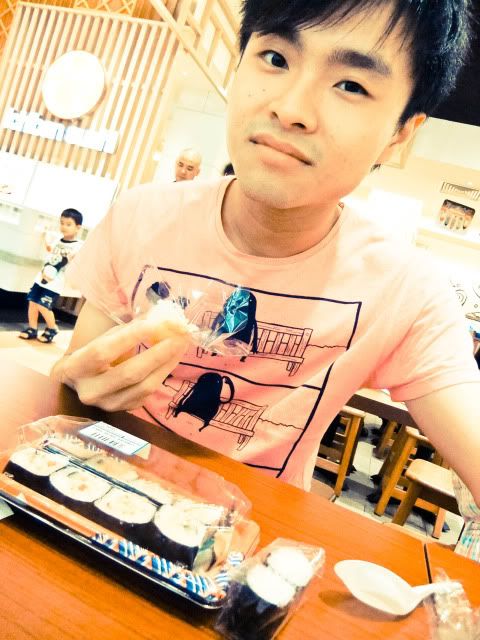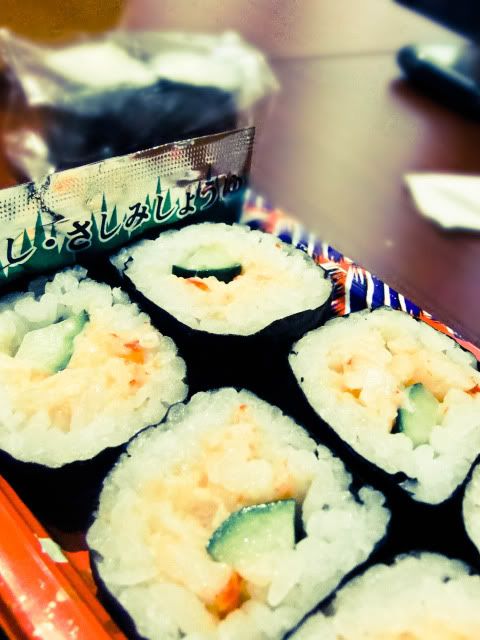 Lobster Sushi which are SUPER fresh. But too bad for the Wasabi if not I would have finished them off.
I'll be flying off to Bangkok tomorrow for 5 full days!
I can't wait to splurge on clothes and not forgetting, loots for me & bff's new blogshop! I will try and see if I have time later in the day to schedule posts here to keep all of you entertained! I have FOUR hours of tuition later and creating one post takes damn long so I'm keeping my fingers crossed!