As usual, I am ALWAYS THE LAST to post pictures after an event happens. This is because I'm the only (hardworking) person who bothers to edit the pictures but have little free time to do so. Thus, the huge delay.
But what matters is quality right?
I gotta confess though, for this post, I kinda edited only like 5 pictures? I felt that the lighting for the sunny picnic pictures are pretty okay! Plus before that I was doing up a Mailing List picture for me & bff's upcoming blogshop, thus I had enough of Photoshop.
So.. We've got me, audrey, amelia, their other halfs- Nick & Zac, and the extra- Clarence. :) Why extra? Because Audrey & Amelia are in my one of two cliques in law school while Clarence is... uh... an add on?
Nick, Zac, Amelia
That's Audrey on the right!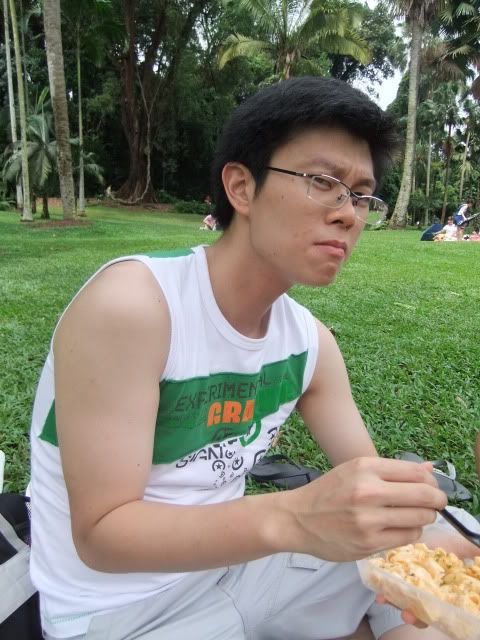 The extra- Clarence, who dressed like he was at home. SIGH. Fashion disasters.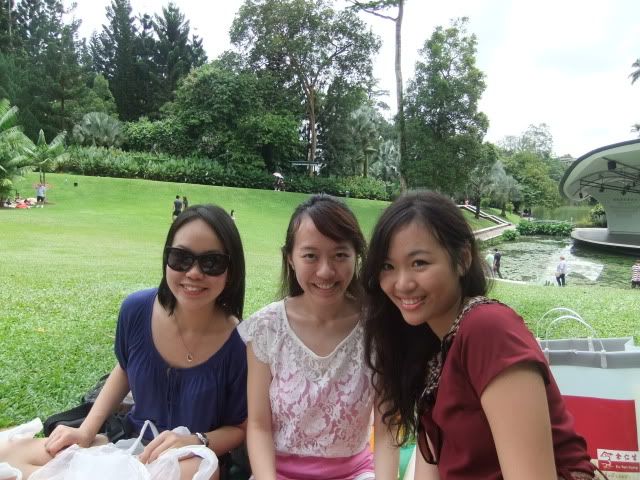 And that's me, on the right, if you don't already know.
AND OF COURSE WHAT'S A PICNIC WITHOUT FOOD RIGHT?!
Before that.... WHY THE HELL DO THE PICTURES LOOK SO DARK NOW WHEN THEY LOOKED OKAY ON PHOTOBUCKET?! IS IT JUST MY SCREEN?!
No, I am not going to photoshop them and re-upload again because it's 1.40am. So I shall make all of you happy with yummy food pictures because food makes everyone HAPPY! :):):)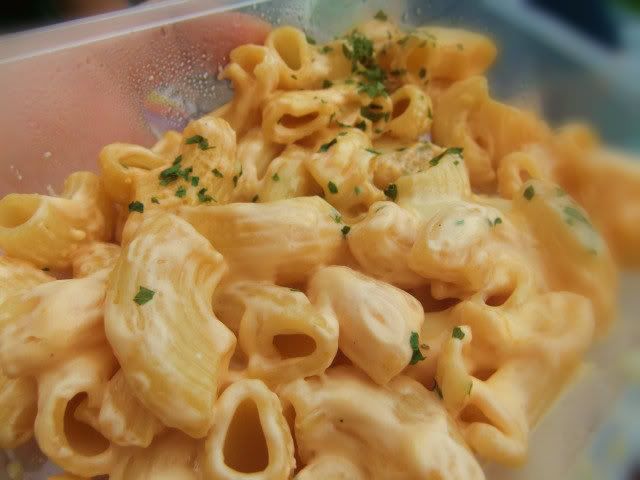 My FAVOURITE Mac & Cheese from Novena!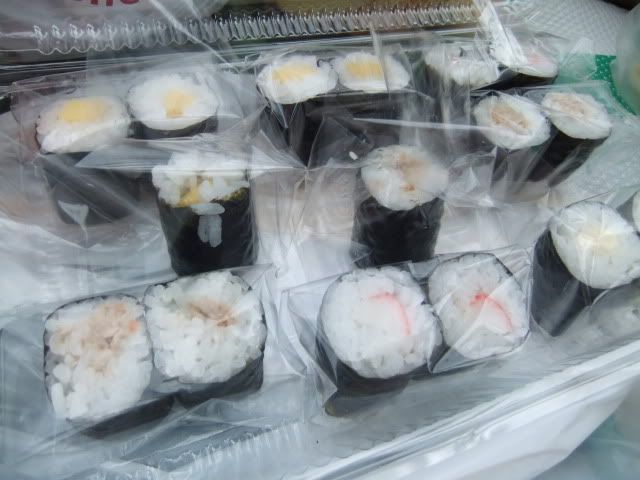 Sushi from Ichiban which was disappointing. :(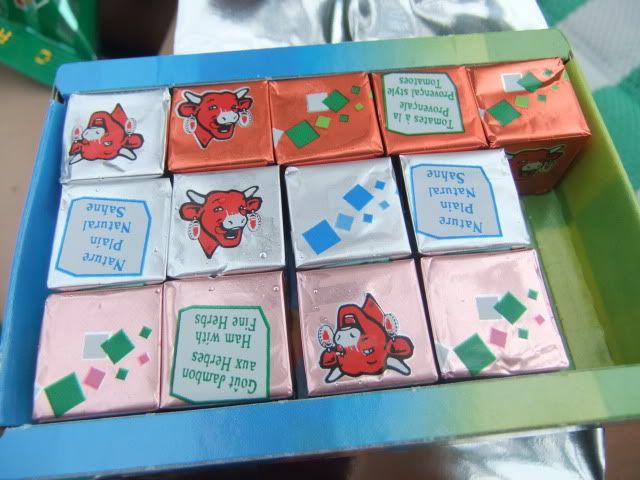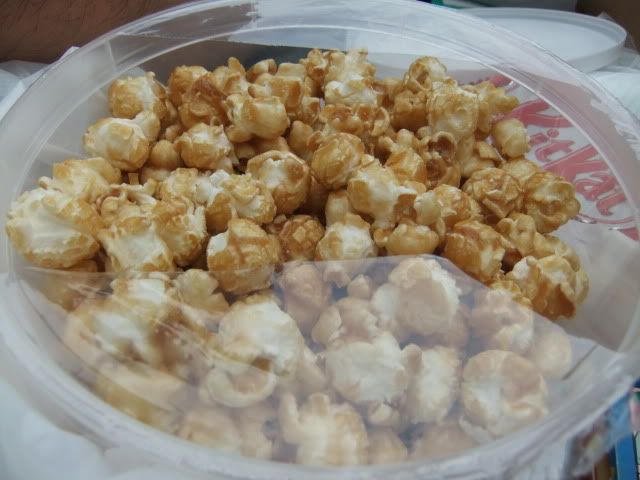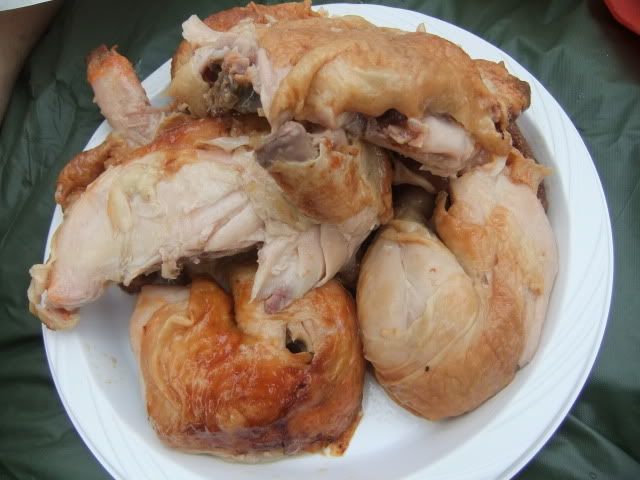 2x Badass Whole Chicken, gracefully cut up by Clarence (more on that later)
And lastly, my FAVOURITE of all: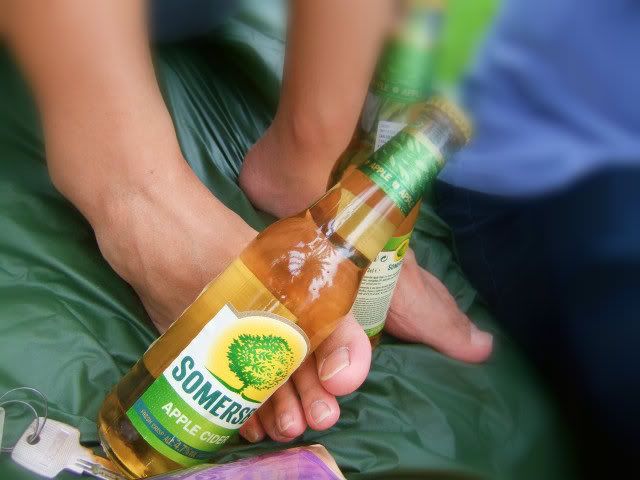 APPLE CIDER DUDE!!!!!
As you may already noticed, our picnic food are a little on the high side. Thus, my appropriate use of the word ATAS.
And as I was saying about how Clarence cut up 2 whole chickens, he had definitely found his talent. We all encourage him to sell chicken rice in the future if things do not run smoothly for him as a lawyer.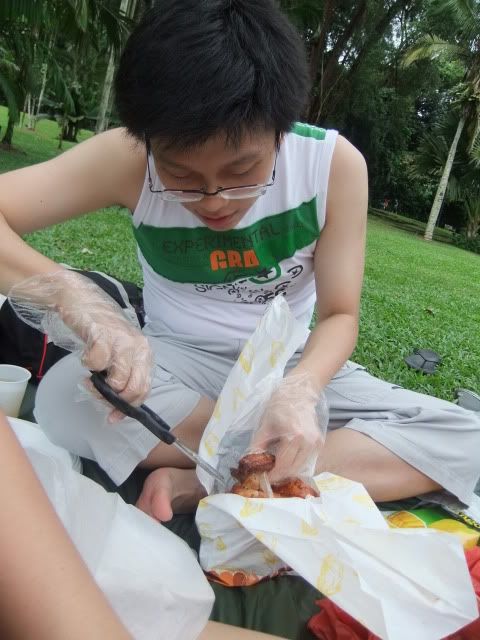 Cutting up a whole chicken with a pair of
Scissors and lots of brute strength.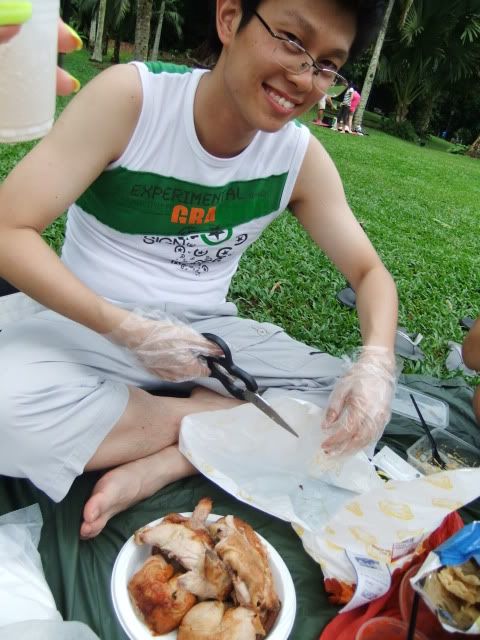 "My new nickname is ChickenMan :)"
Post Picnic Activity: Camwhore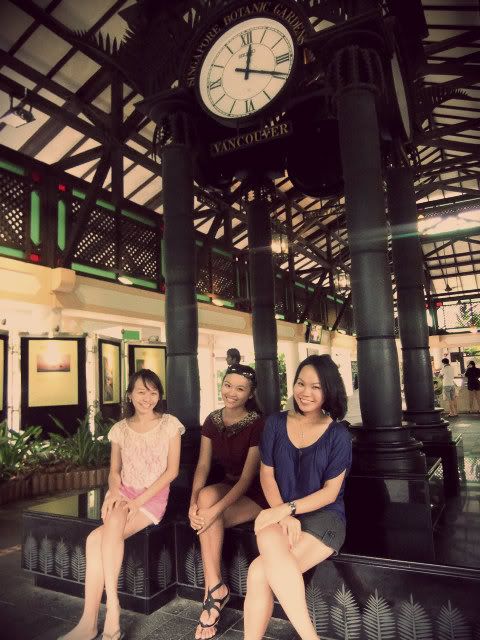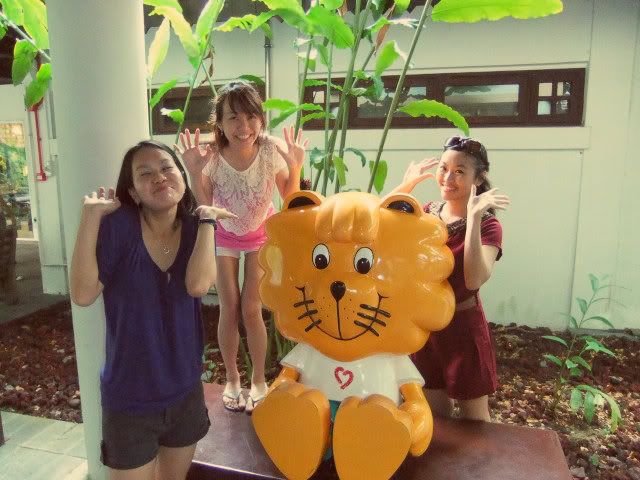 Amelia's living it up.
And I shall RELUCTANTLY post this last photo: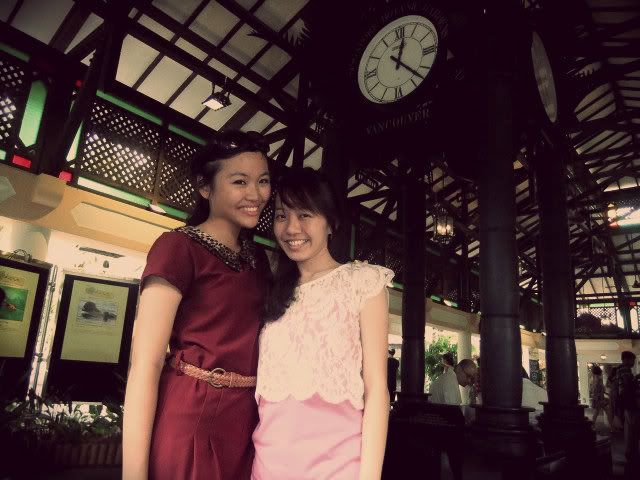 Why reluctantly? Because this is such a shitty angle of me but Audrey looks so pretty, I didn't have the heart to deprive her of the spotlight. So there, pretty Audrey. Just focus on that.