It's becoming official! I'm a trigger happy person when I have lots of pretty & fun filters to play with! As of now, I have about 23 Instagram pictures and I just started using it about 1 month ago!
Follow me at : http://instajelly.com/angelinenie
It'll be filled with FOOD and other little stuff. Need to use the word FOOD to bribe you guys.
A few photos to share, all taken within this week!
This is YUMMY and CHEAP 'make your own' salad from a shop called Soups & Salads, I think. It's found in Amoy food centre and Golden Shoe currently! Great for all of you who are either interning or working around CBD. It costs only $4.90!
This is my brand new foundation case from Majolica Majorca. After 20% off at Watsons, it cost me $10.30! You see, the reason why I had to buy a freaking case was because I went for the Shishedo warehouse sale just 2 days ago, and got foundation at $8. But it's without casing and they didn't sell the case at the event :(
Sorry for the bad quality of this picture! Nevertheless, I wanna share with you guys this super awesome tea place at Tanjong Pagar! It's called Old Tea Hut and it's located just right below Rabo Bank. This HUGE cup costed only $1.90!!!! If you want it hot, it's even cheaper at $1.40!!!!
It has 3 distinct layers of tea, milk and gula melaka, and non of us wanted to stir the drink because it looked so pretty :)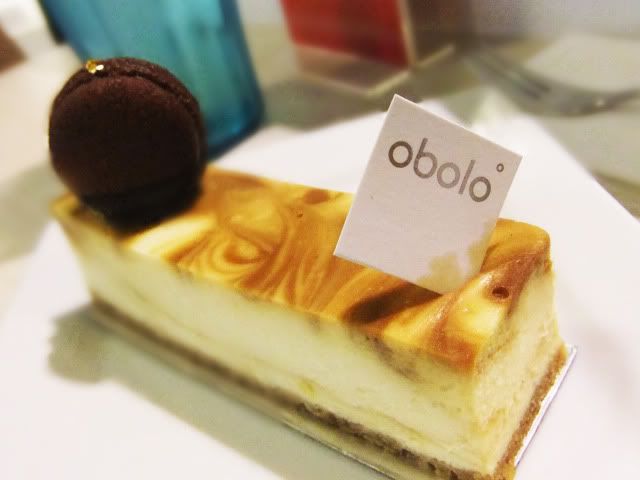 Lastly, Obolio sells really good cheesecake! I visited the branch at 112 Katong and this is salted caramel cheesecake. I love cheesecakes. I would die without them, just like how I would die without beef. Which is why I will NEVER have a body of a supermodel.
One more week of internship left and then it's time for Bangkok!!!!!