Just one month ago, Ph had this HUGE pancakes craze and demanded that we made pancakes together. I kept telling him to get those ready made types but being a true blue lover of food, he wanted to MAKE his own batter.
So I traveled to his place and our pancakes adventure began~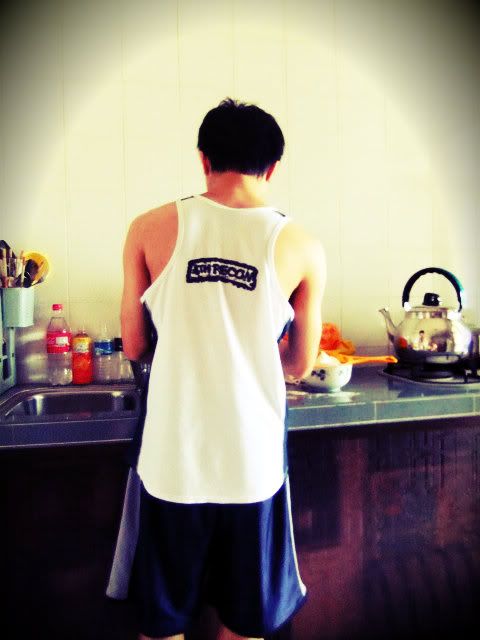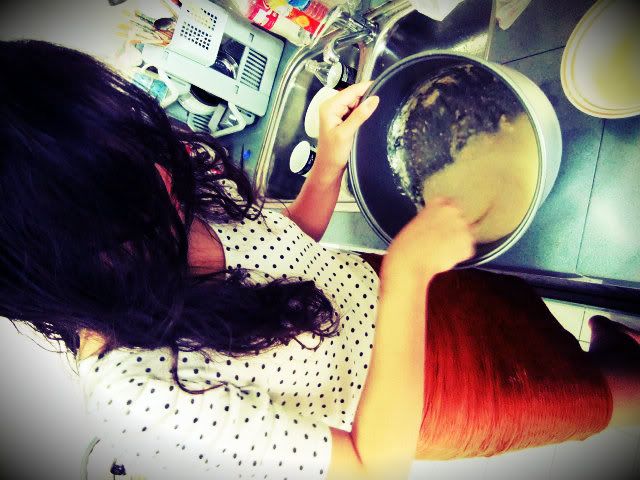 Mixing the batter real hard!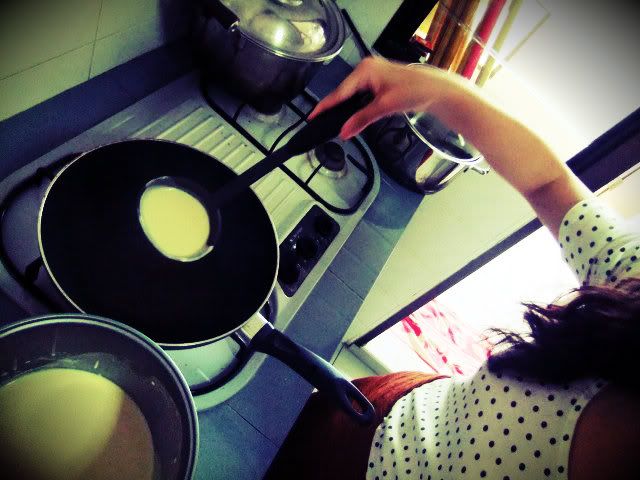 Pouring it into a pan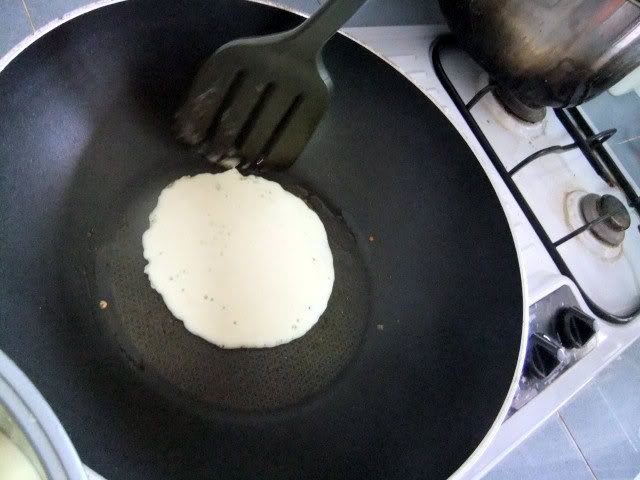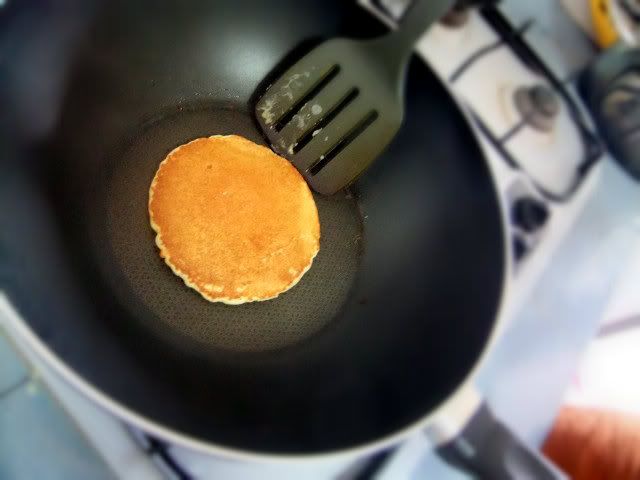 SUCCESS! And it was only my first time! Before that, ph was trying to make it into a nice circle but FAILED.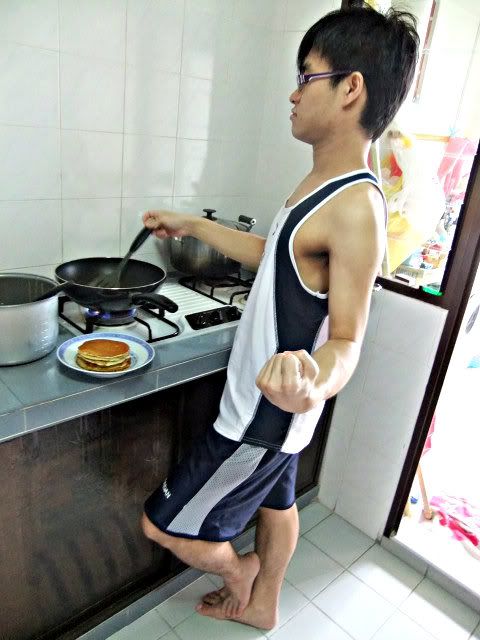 "Girl look at that body, I work out"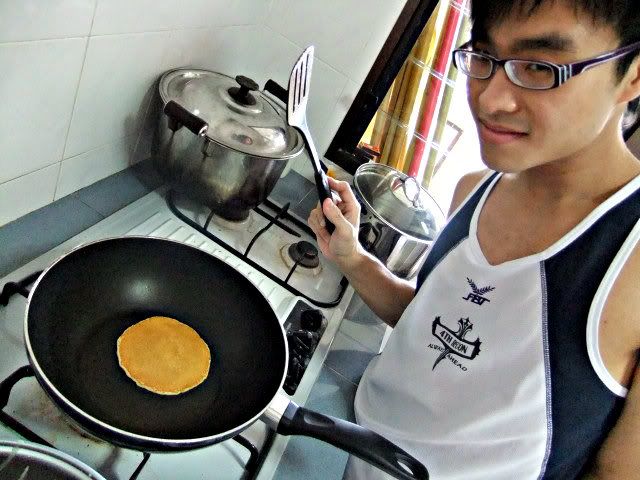 Finally he managed to make a nice roundish pancake!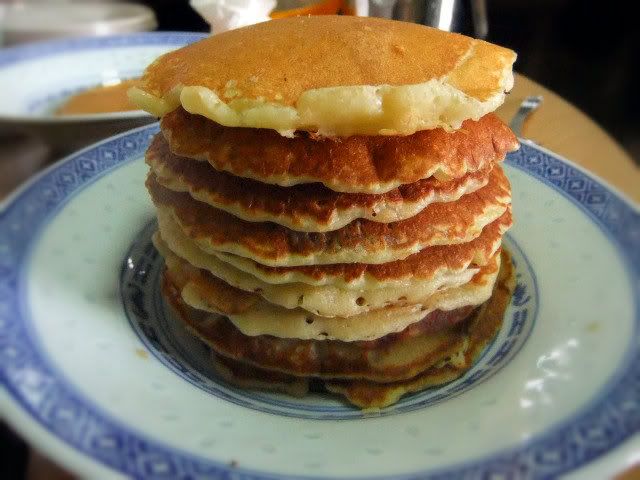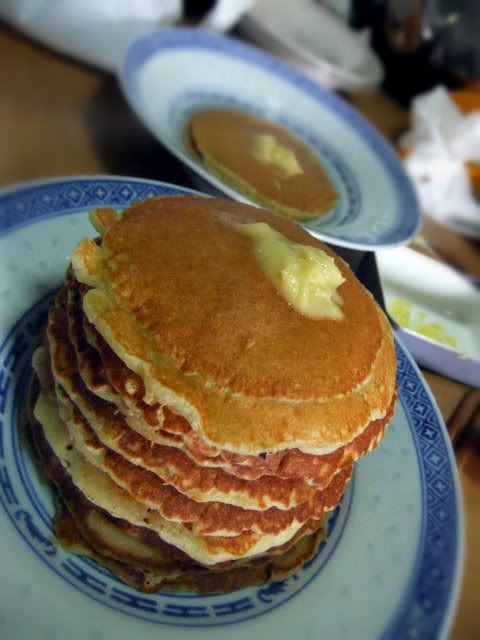 Pancake batter is actually really easy to make! Go try it out this summer!
Countdown: 5 more days to Bangkok!!! <3