When I was younger, my friends and I would use to joke about the word "overseas". Whenever one says, "Let's go overseas!", we would all reply with, "Sentosa lor, over the Singapore sea (river) ma."
Ya okay its lame, but that's how teenage talks are! I bet you'll be cringing about some of the jokes you used to say when you were younger too! So anyway, ever since summer started, my first overseas trip was to JB! Which is more like over the causeway than overseas. If you've been reading my blog long, enough, you would know that I've been frequenting JB this year!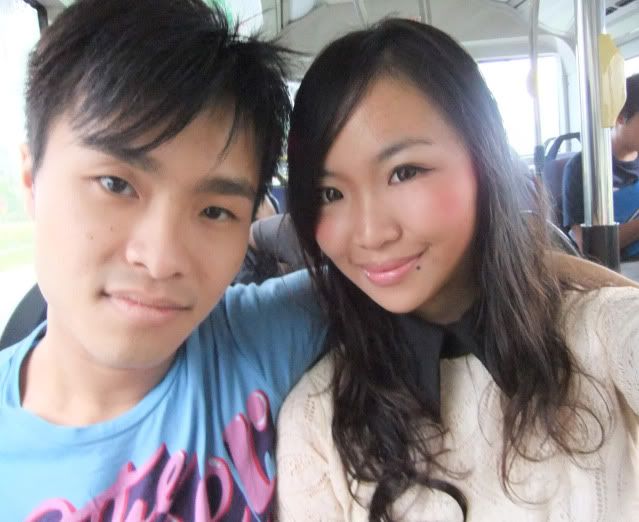 First stop, as usual, was City Square! I love going there for Baskin Robbins! It's the price in SGD but replaced with RM!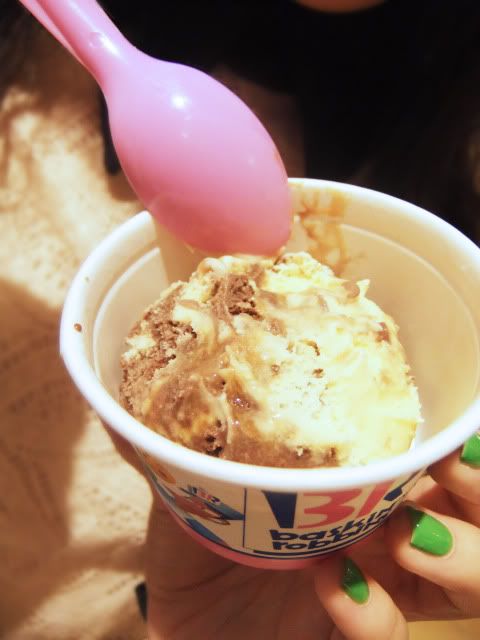 We decided to walk the entire City Square this time round. The past few times, we would only walk 1 or 2 levels and then move on to KSL. Ph told me that Marrybrown's chicken is good and Malaysians love eating it. So we decided to give it a try, even though we both already had lunch back home.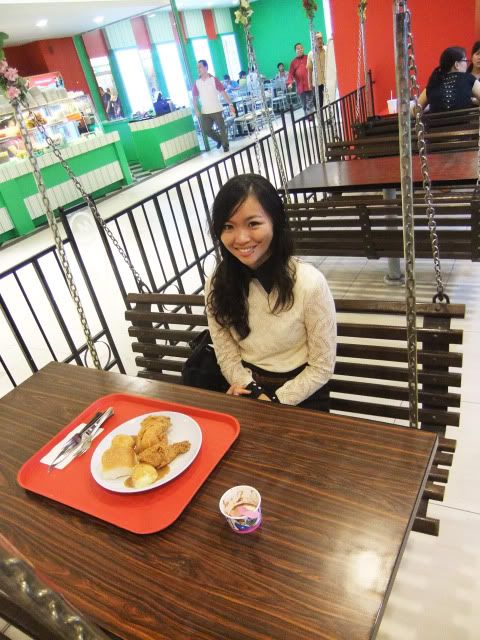 Okay, I've gotta admit that part of the reason why I wanted to eat there was because of these swing chairs! I love swings so I was more than happy to sit on a swing while eating! Poor ph was having tons of problems trying to eat because the seat was constantly moving and he didn't know how to swing it properly nor make it stop!
I recorded a video to show you guys how retarded we truly were:
And golly! The food is really CHEAP!!!! The set we're having: 2 chicken, mash, and a bun, costs only like RM7+? That's like SGD3!!!!! Why Singapore's food so expensive :(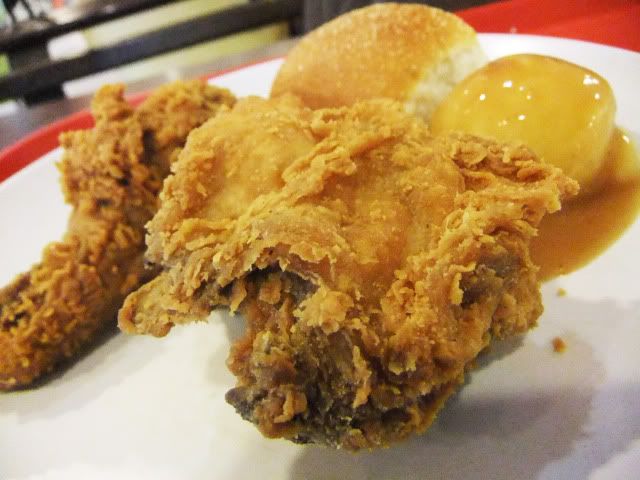 The original plan was to visit JB with bff and her bf. However, bff wanted to visit the premium outlet mall while ph wanted to go KSL because he missed the super cheap and huge crepe from Crepe2U. So we decided to go separately but meet up for dinner later on at KSL.
Honestly, after going KSL twice, it becomes really boring because there isn't much to explore anymore. So we found ourselves with lots of time before dinner and we decided to go for a coffee/tea break. Besides I was feeling tired, probably from sleeping too late.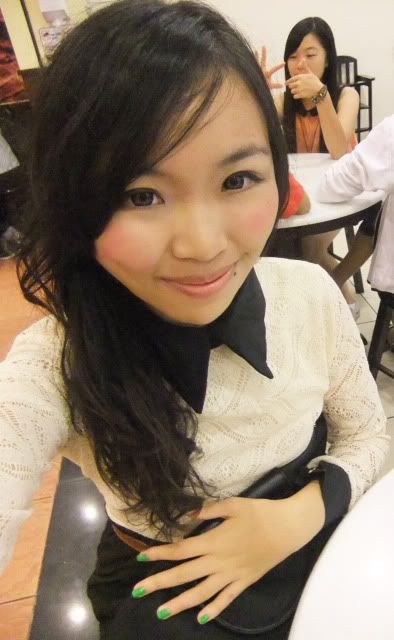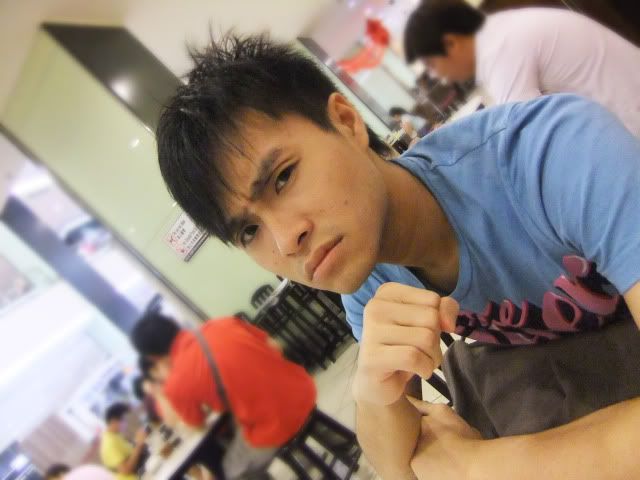 SPOT THE MISTAKE: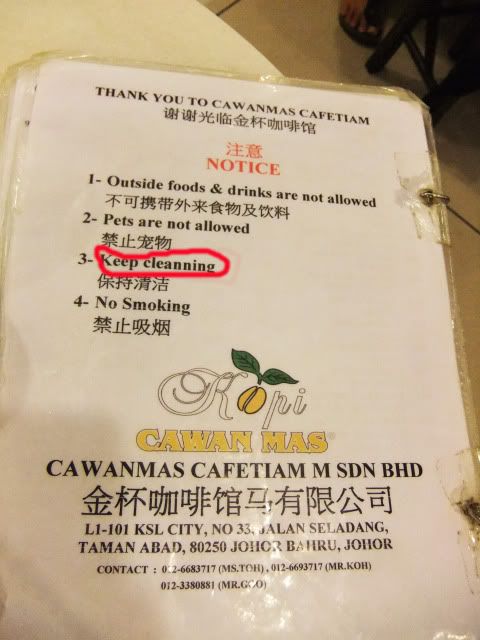 FINALLY IT'S DINER TIME AFTER LIKE WALKING AROUND KSL MILLIONS OF TIMES WAITING FOR TIME TO PASS. I had to resist buying any clothes or bags because I'll be heading to BKK in 3 weeks' time! Just bought a new set of bikini from H&M for my 1-day trip to the beach in BKK!
We had dinner at Manhattan Fish Market because it's the price in Singapore but replaced with RM! OMG!!
So we had a meal for 4 at only RM99! SUPER CHEAP!
Sharon and TR had a bad case of food poisoning when they went to BKK so from then onwards, they always bring their OWN set of cutlery when they travel overseas. It's really quite funny actually because me and ph were just staring at them assemble their cutlery while we used the ones provided by the restaurant, which were really unclean by the way. Always wipe cutlery with a tissue especially when you're overseas!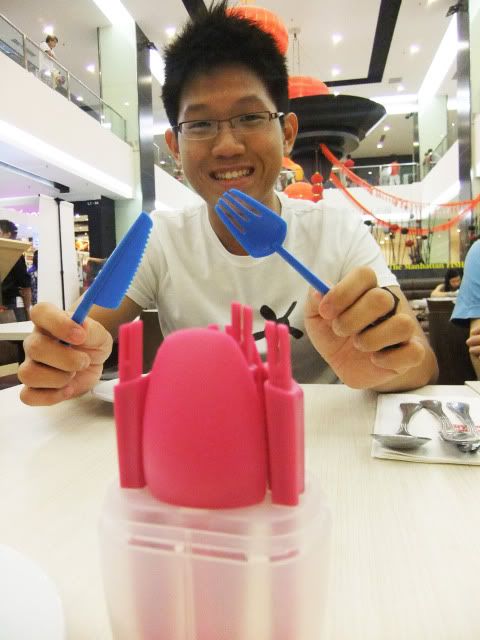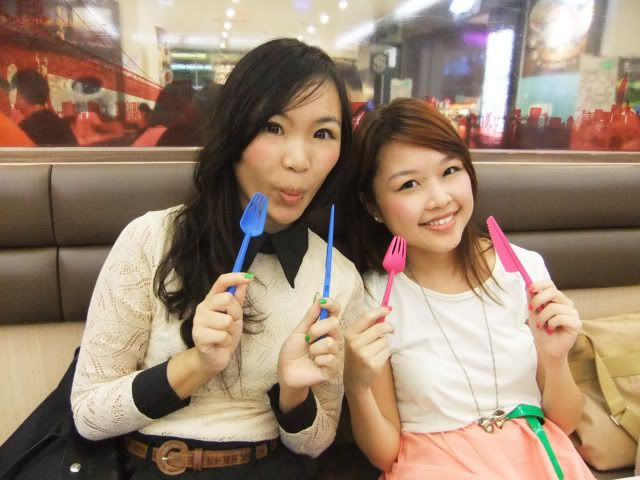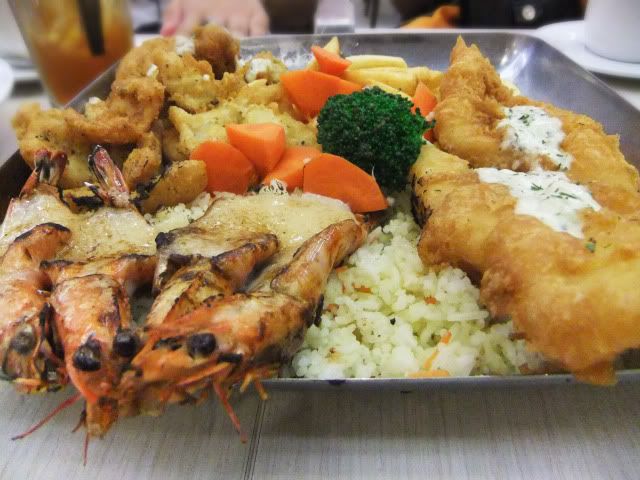 The RM99 set consists of a platter for 2, 2 sets of fish & chips, one salad, 4 drinks and 4 soups! Really worth it!
And my loots from the trip were: dried mangoes for mum, and a few Japanese magazines which were selling at more than half the usual price.

I'm pretty excited about later! It'll be lunch at a mystery venue organised by ph for me and my bro, and then Avengers at IMAX and then Mother's Day dinner!!!!