It's still 3 more days to TGIF :( I'm on the verge of falling sick and today I actually left office after an hour to see a doctor and then to go home and rest. I was feeling super warm and cold at the same time and I felt weak.
So it isn't new that I have tons of photos on backlog and the following photos were taken a few weeks back! Bff and I and our bfs met up for some ramen for dinner before heading to Mind's Cafe for some board games!
I had a lot of fun editing the pictures in photobucket and I hope you like them too :)
Dinner was at some little shop behind Orchard Plaza! I didn't even knew such shops exist! Apparently, these food shops spring into life during the evening. No wonder I had never seen any of them whenever I go to Orchard Plaza for my waxing appointments.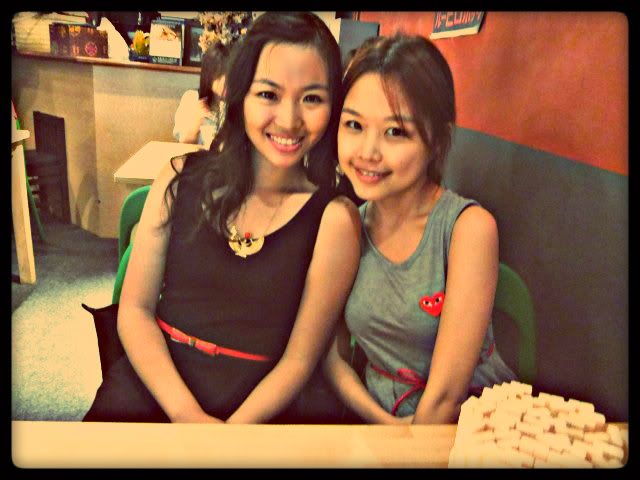 The streets behind Orchard Plaza were filled with diners, surprisingly. Maybe it's only me who didn't know about such quaint little shops?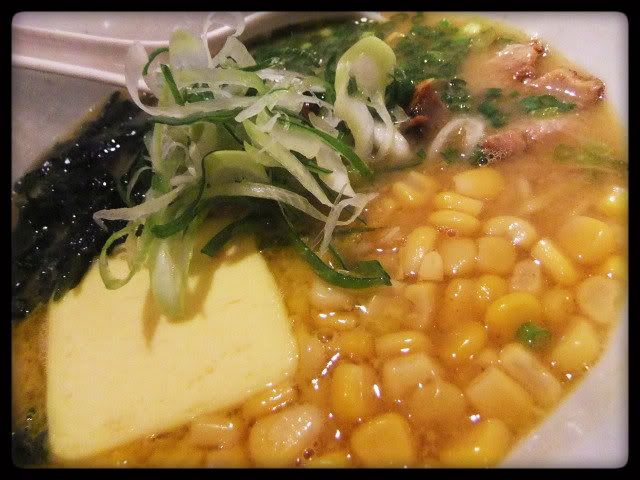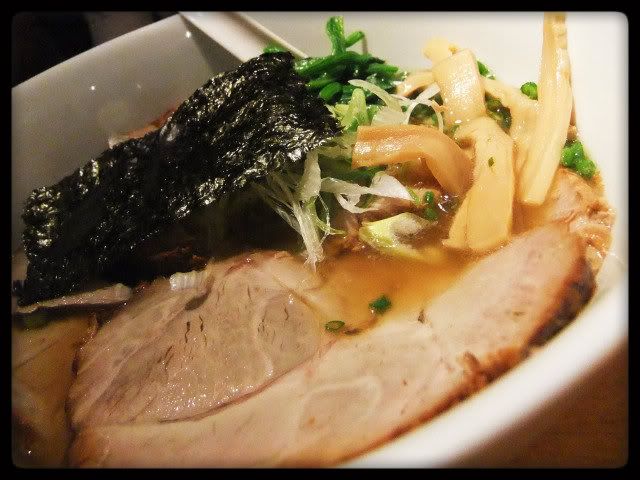 I was hoping that the ramen were as authetic as they looked. However, they tasted pretty average :( I would have ramen at Santouka anyday! You can check out my
Foodcyclopedia
above for more food places!
After we finished our ramen, it was only 8+pm and the night was still young! So we decided to check if we could catch any movie but sadly there were none :( We did have some fun with Johnny Depp's standee though. AND I'M DYING TO WATCH DARK SHADOWS BECAUSE JOHNNY DEPP + TIM BURTON = MAGIC GREATER THAN DISNEY. I really hope Dark Shadows doesn't disappoint!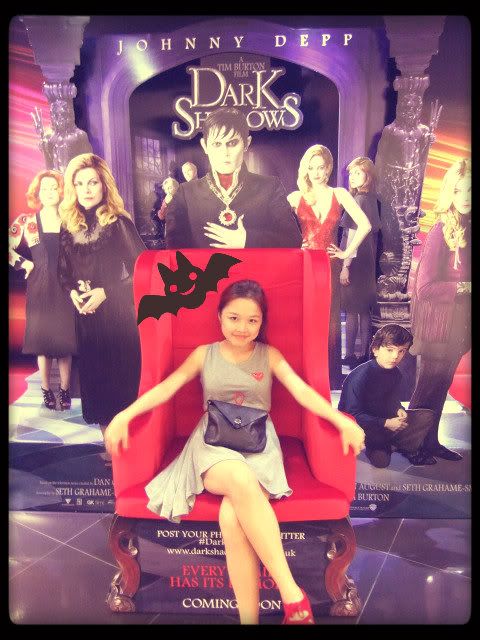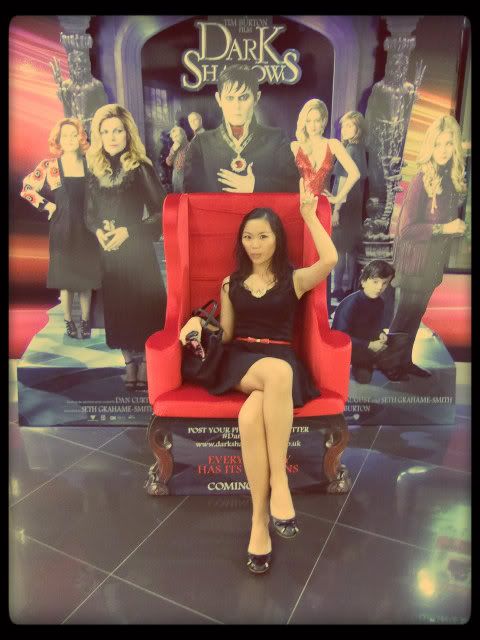 * I did NOT intend to point at her boobs thanks, although ph did mention that they looked fake*
*Be afraid, be VERY VERY afraid*
Then, we were trying to hunt for cheap places to play some games. However all the gaming shops were pretty expensive so we decided to visit Mind's Cafe for some good old Saboteur! I bet many of you have played it and for those who haven't, give it a try and trust me, it is ADDICTIVE :)
And in case you didn't know, there's Saboteur 2! It comes with A LOT more roles which adds a whole new dimension to the game! If I don't remember wrongly, the miners are now split into blue and green team, there's the miner boss, profiteer and geologist, all with DIFFERENT rules to win! Freaking exciting!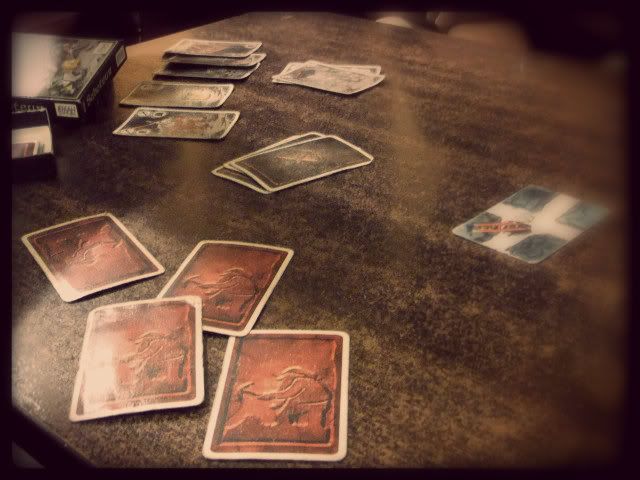 Me: Give me a supermodel pose!
BFF: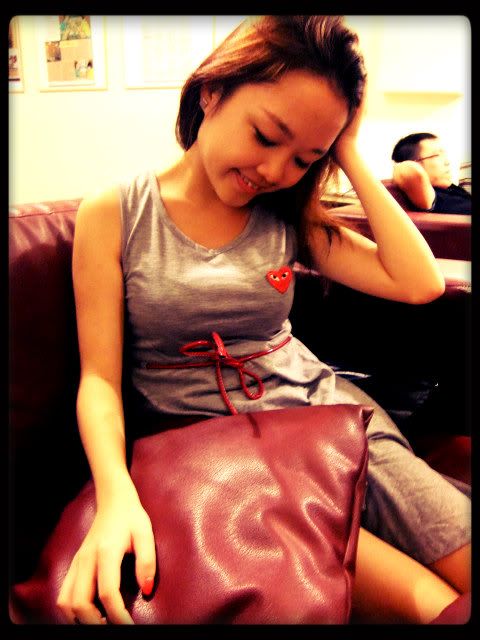 *CLOSE ENOUGH meme insert*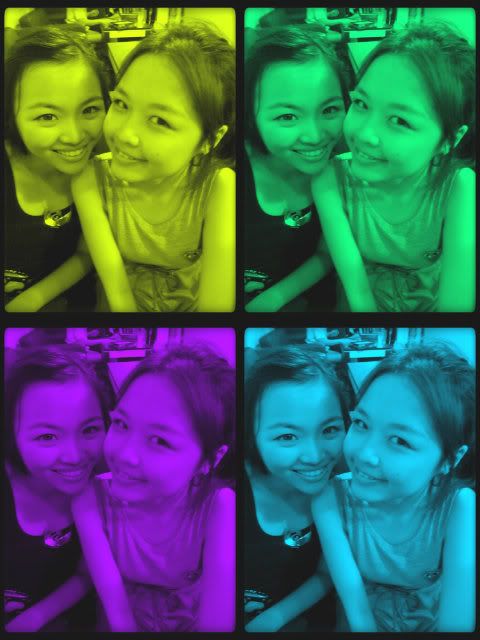 It is now the second week into my internship at TKQ and I found out that they pay! YIPEE!! Money shall now go towards funding my BKK trip so I can allocate more money to my K.O.R.E.A trip! I'm super happy this summer because I'm FINALLY travelling!
I'm thinking of getting a new camera to replace my digital camera! Either a DSLR (second hand) or a Semi-Pro (either Olympus Pen Mini or Nikon V-1/J-1). Any recommendations???