Just so you know, EXAM WEEK IS HERE :( My first paper starts next Wednesday so this whole week I'll be super busy mugging and playing Scramble with Friends in between. LOL. Come play with me! I damn lousy one I've only managed to beat 2 friends. I bet Stacy and Jean are laughing their ass off everytime they see my score. Why why why they so pro >:(
So I was digging through pictures because I was bored from reading about trustees, and found a lot of pictures from some time back which I have yet to post! This one shall be about my cousin and the pretty nails I did for her! It was her 18th birthday too and we (me & huiqi) got her some pretty stuff from F21 and Smiggle.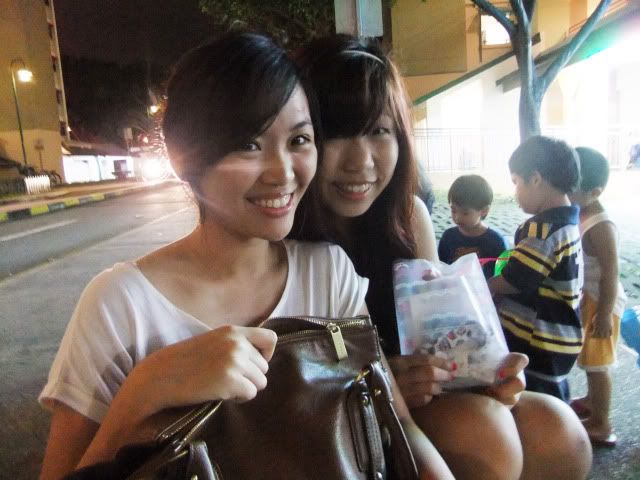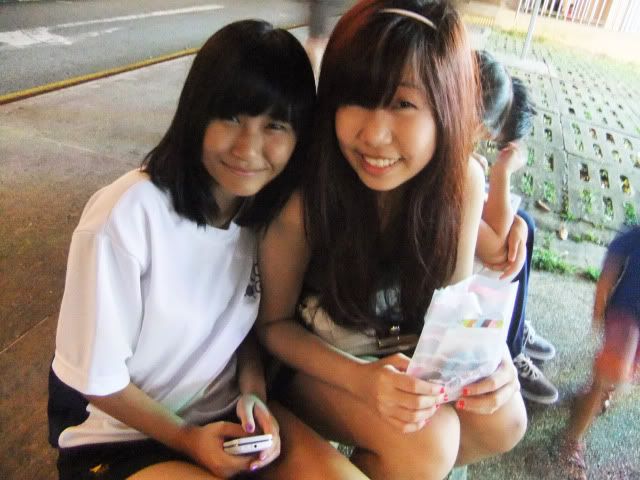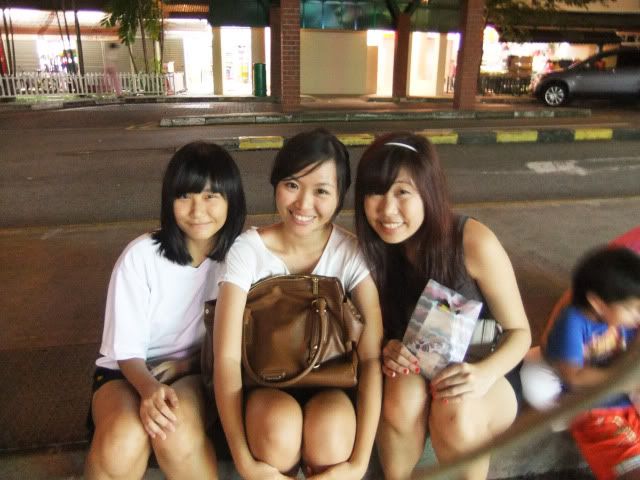 Hui Qi, me, Felicia :)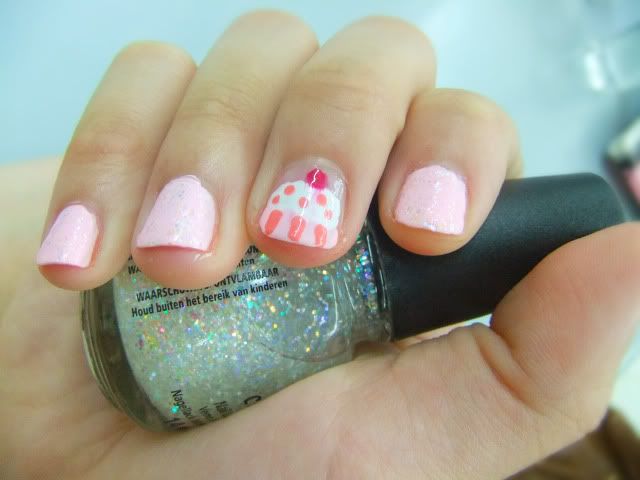 cupcake nails inspired by Cutepolish on youtube.
Okay you'll be seeing less of me, unfortunately, these 3 weeks, but I promise when exams are over and summer starts, YOU'LL SEE SO MUCH OF ME YOU'D WANT TO PUKE :D Oh yes, and Vinay's blog post on Miranda Kerr in lingerie ;)
p.s planning to start a blogshop with BFF. EXCITED!