HELLO!!! I'M BARELY SURVIVING HERE AND MY EYES ARE ACHING LIKE MAD FROM READING OFF THE SCREEN FOR SO DAMN LONG. Plus it's taking too long to finish making notes for Equity! Initially I planned to cover 2 topics a day but in reality, I could only cover 1 topic per day and I'm barely finishing that one topic! GGRRR.. Why is there so much readings for Equity?! And I still got IP law to do. The caseload is times 2 of Equity, OMG....
Now that I'm behind schedule, I'm forcing myself to wake up at like 8am to study but it never worked. I woke up at 930am (earliest so far) and managed to finish one topic already! Super happy because that means I'll be able to do 2 topics today! FINALLY!
So, while taking a short break from studying, I'm here to share the Cosmopolitan Photoshoot I did with Jean 1 month + back! The shoot was for the March issue and I think it's still in stores?
Jean was super nice to ask me along for this shoot and Elaina was supposed to join us too but she had lessons that day. We were MEGA excited because it's a shoot for a FREAKING RENOWNED MAGAZINE. Plus we get to have our makeup and hair done by makeup artists! *feels like a superstar*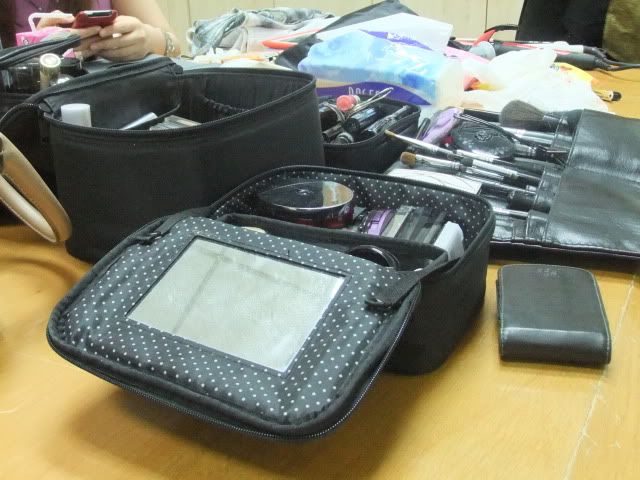 tons of makeup & brushes!
pretty Jean!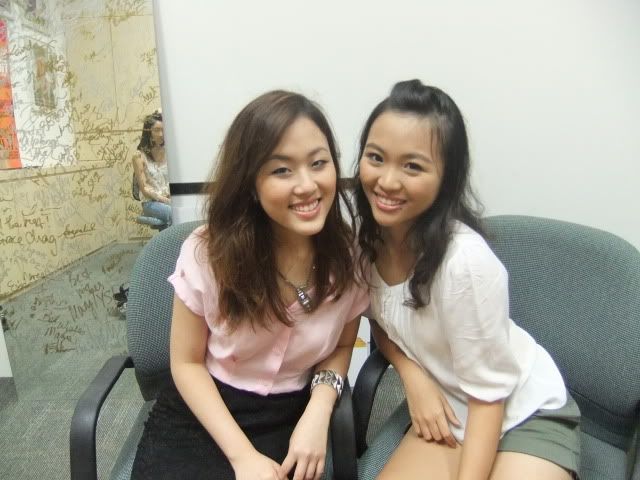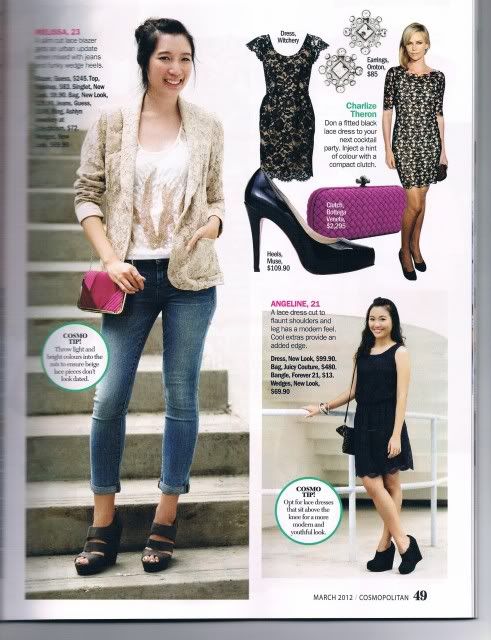 That's me on the right. I look horrible in the photo damn it.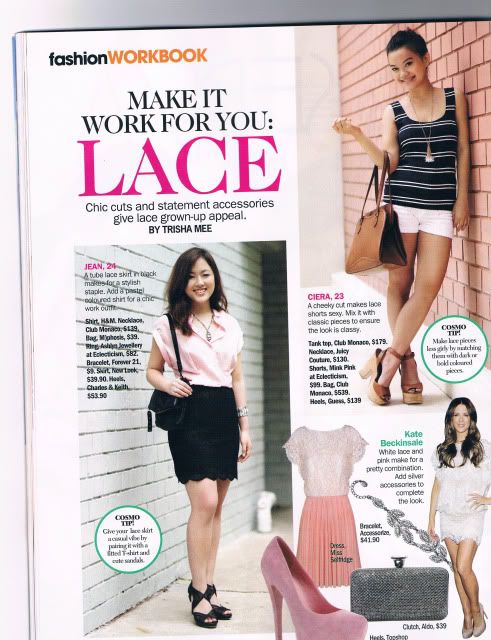 while Jean looked flawless.
I'm always of the opinion that the best person to do my make up is either a celebrity makeup artist, or myself. I honestly think the make up was done quite meh-ishly. Which leads me to a conclusion: you don't have to enter makeup school to know how to put on makeup properly. Just watch tons of Youtube videos when in doubt.