Edit:
Zoe Raymond dropped by SMU for Cereal Killer! Should have caught her in real life huh. She's a blogger whose
blog
I read everyday because she models for tons of blogshops and her blog serves as a good directory. I thought she's quite pretty leh, but ph thinks she's ugly and so do some of his colleagues. And I remember someone posted on Diana's formspring that she looks like her! O.O Wth.
_________________________
A few weeks ago, ph and I were visiting the new (new to me that is) Changi City Point which is just outside Expo mrt station. I heard from Vinay that there are tons of outlet stores there so we decided to check the place out and try and see if we could get any good deals.
We came across Egg & Berries, which serves English breakfast sort of food all day. The best part actually is how reasonably priced the food are! Even though they aren't fantastic tasting, it's super value for money.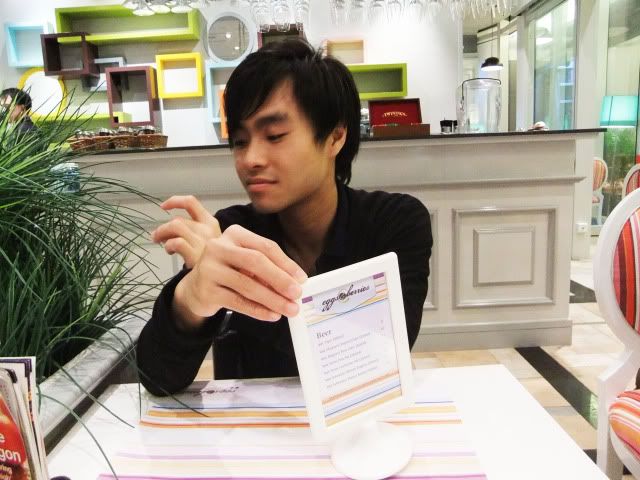 the plants are made of plastic...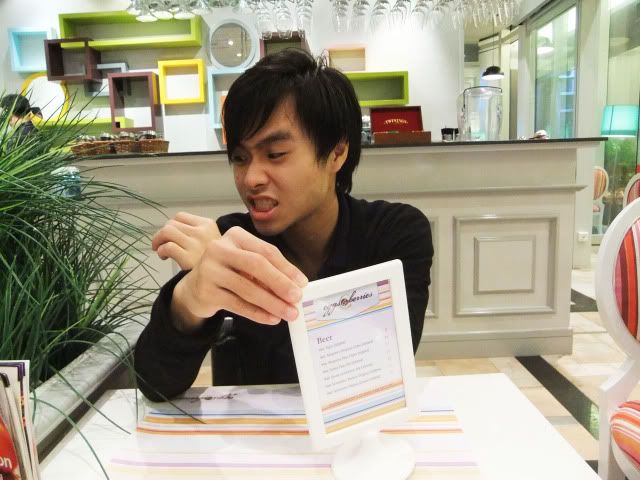 and annoyingly pricky. someone's got to trim them!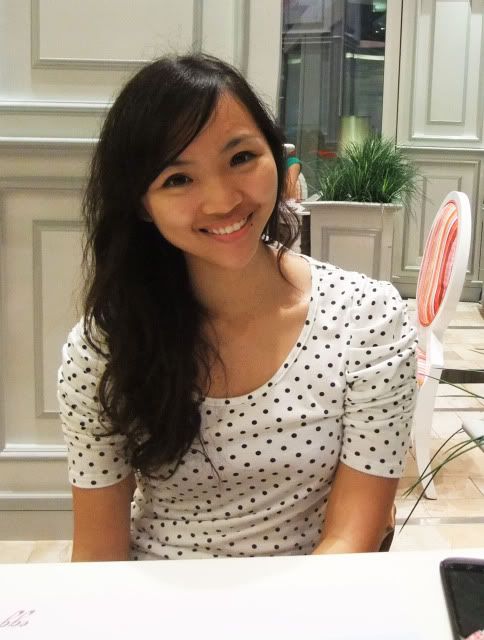 pardon ph's retarded face. Show you my pretty face to make up for it :D:D:D Trollll.
refreshing mango smoothie at a promotional price of $2.50 (or is it $2?). But ya, point is it's really cheap and they use real mangoes!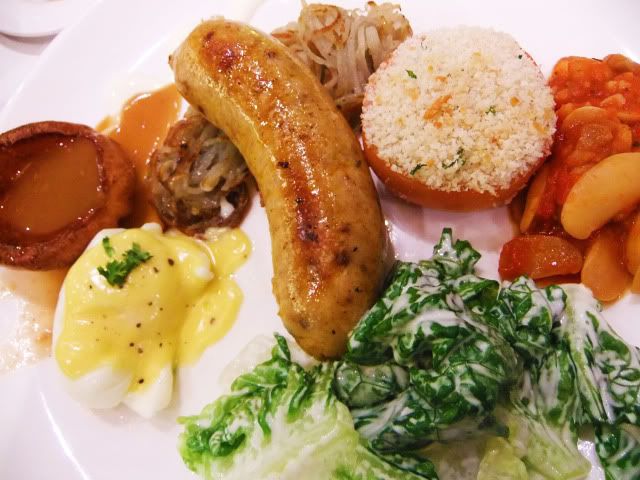 This is ph's salmon sausage meal. It's only $9.50 & it comes with 3 pancakes.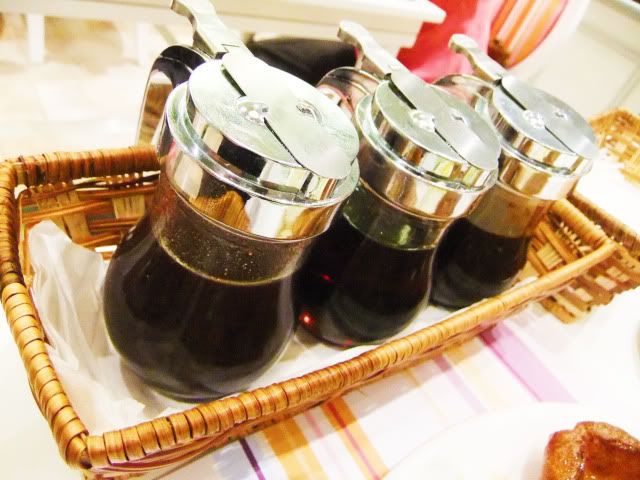 Maple, chocolate & strawberry syrup for your pancakes. DROOLS. $9.50 only and you still get to have all sorts of syrup?! :OOOO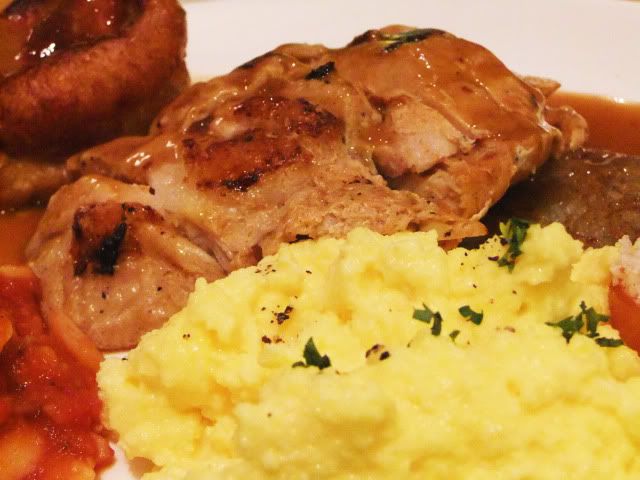 This is my chicken set meal. It's also $9.50 & comes with pancakes! *gasp & faints* WHY SO CHEAP?
You get to choose how you want your eggs prepared-- scrambled, poached, sunny side up & overeasy. The food is REALLY REASONABLY nice and I actually enjoyed my chicken, which was served with yummy and thick brown sauce. The salmon sausage which ph ordered is really unique too! It's stuffed full with salmon bits! Okay the only downside is that the staff are really quite blur because they'll serve food to the wrong tables O.O But if you ever drop by Changi City Point please give this place a try. Unless you wanna have boring meals at Manhattan Fish Market, Crystal Jade etc.. *yawns*. And please one meal like this at Wild Honey is going to cost you at least $25! But okay la I really love Wild Honey because the food there is mega nice. Tastes at least 2 times better than Eggs & Berries. But I'm not rich (sadly) so if I wanna have breakfast meals more often I'll have to visit cheaper (but still not bad) places like this!
And Changi City Mall really has TONS of outlet shop, though I think the Esprit shop is pretty much a waste of space. The clothes there aren't nice and it's not like they're selling at $10. I still won't buy them even at outlet price. I like the G2000 outlet though because you can get work clothes at really good discounts. Plus they even have designs from just last season, so not very old! Ph, the vain pot, bought a $59 grey blazer just because I told him he looked suave in it. -.- And I didn't buy anything! Super proud of myself. Just make sure there isn't any F21 outlet there or I'll go broke in just one day. Anyway, I shall go back soon to hunt for Man Utd tees for my bro and dad!