I wish Aussie Roll came about when I was interning at Raffles Place last summer. I'm so in love with this food place the australian sushi served are super brilliant and delicious! For those who are working at Raffles Place and would love to have a healthier lunch or dinner, Aussie Roll is the place to go!
It's located at the basement of Chevron House and is next to Komala's. I think after 5 or 530pm they have a buy 3 for the price of 2 promotion too! I've settled my dinner there twice so far! 3 rolls are more than enough for a full meal because they're pretty huge, Each roll is around $2.40-$2.80. I really have to thank ph for introducing this place to me!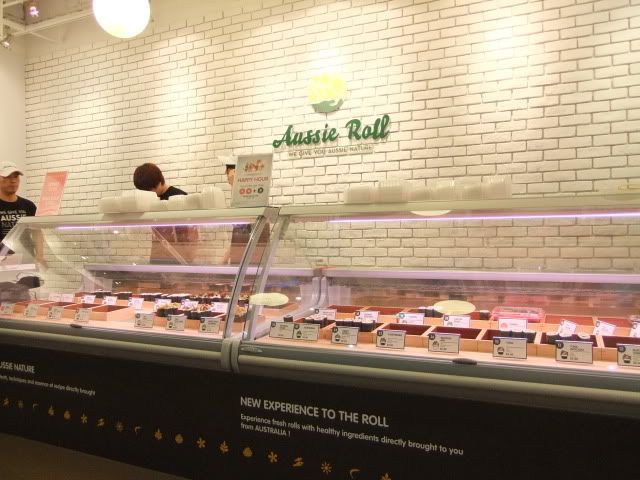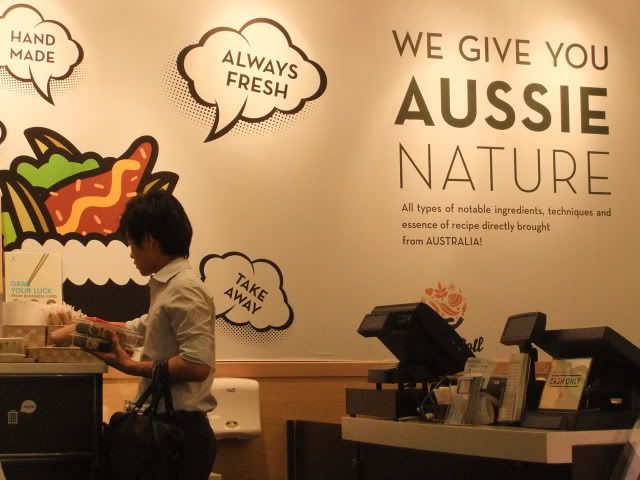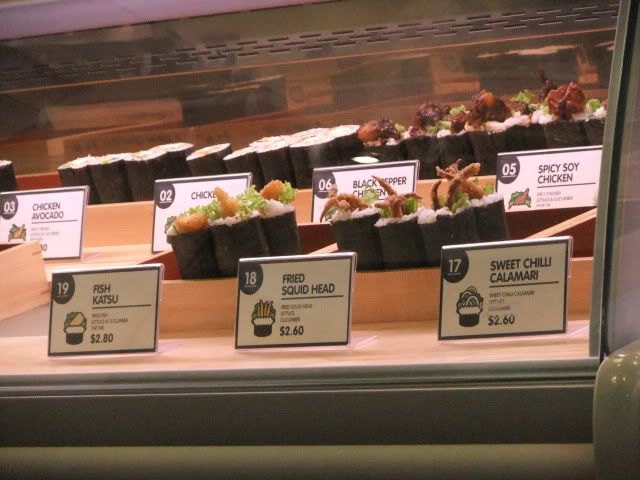 These Aussie rolls come with really interesting fillings like calamari, squid head and Korean BBQ beef, just to name a few. Another interesting point is that this place is run by Koreans! I have a nagging suspicion that they're the bosses too! Koreans selling Australian sushi. Weird but cool.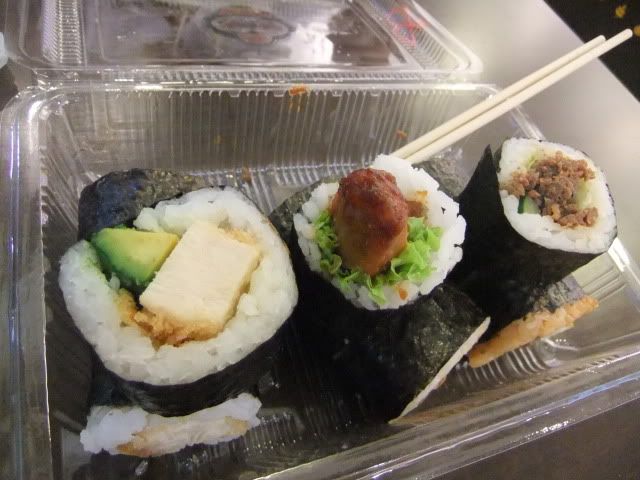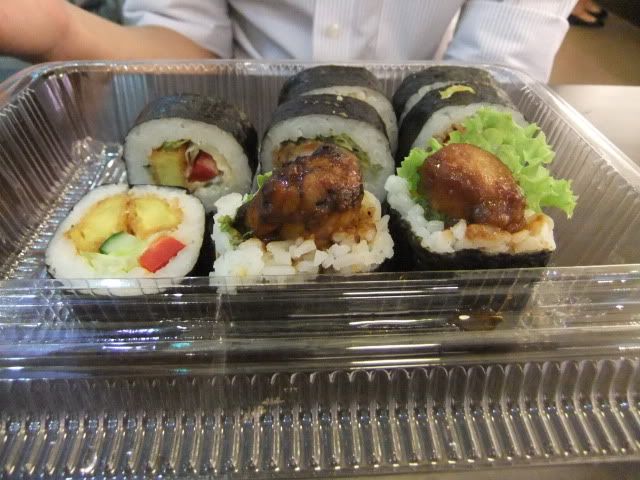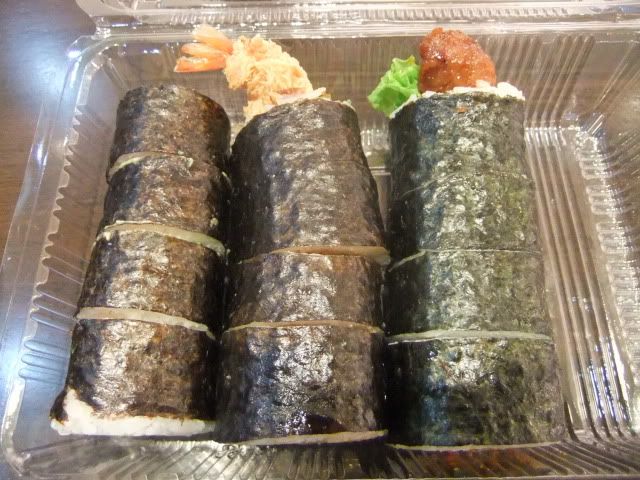 3 rolls are really more than enough for a meal!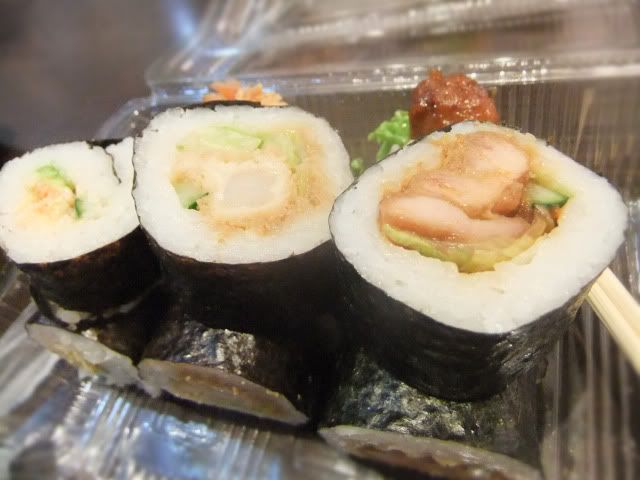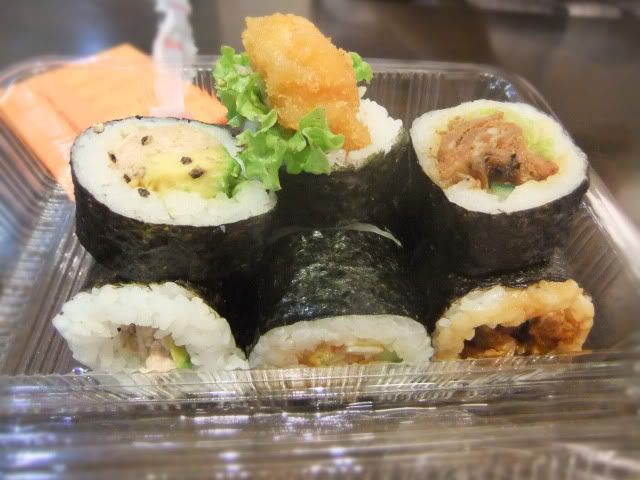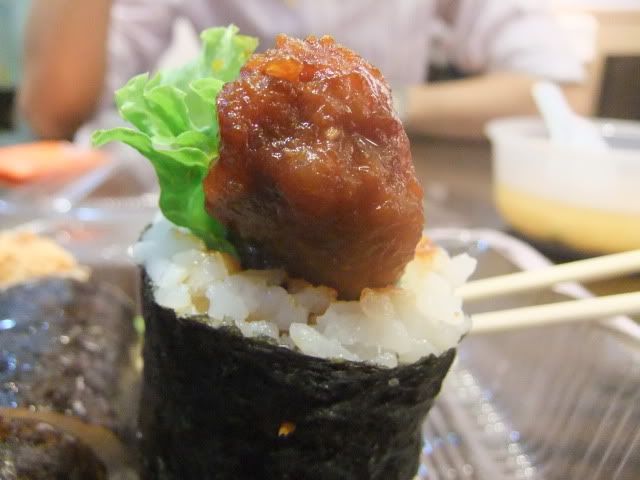 This is my favourite flavour so far-- Spicy Soy Chicken!
I combined the pictures from both my visits so even though they all look pretty similar (because they're all black and white), they're all different flavours! The only repeated one was spicy soy chicken. I'd tried Korean BBQ beef, sweet chili calamari, spicy soy chicken, potato salad, avocado chicken, black pepper tuna with avocado, black pepper chicken, lobster salad and garlic prawn. I haven't found a single one I don't like! They're all really good!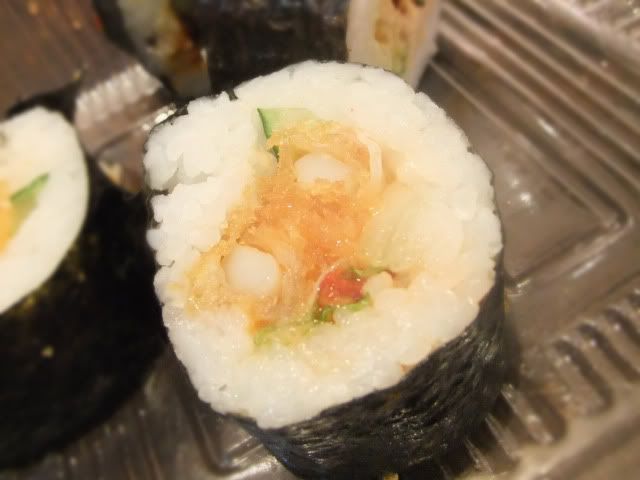 REAL SOTONG!!
Okay I'll be bringing my beloved Caderas friends over next Thursday to try this out before our dance training. We have postponed this 3 times already omg.
Aussie Roll
Chevron House
***
I've been visiting the East pretty often lately. I visited Expo just last week and I visited it again just now! Decided to go to the Robinsons expo sale because I was looking for UV lotion. Bloody hell everyone had been asking if I went to the beach recently because I became tanner. How did I become tanner just buy sitting at home or going to school?! Arrggh! If I grow any darker I'll look like a Malay already luh. My feet's darker than my Malay friends you know :( I didn't do any work today and I feel pretty "Meh". This is really bad though because my exams are in 2 freaking weeks time! But aiya, I think I deserve a short break luh I going insane from all the work and insufficient sleep already! Speaking of which, I shall crawl into bed now because my eyes are closing as I type this. Still got training tomorrow morning at 10am bloody hell.