Hello!!! Yes I know that I just wrote about our 19th celebration last week and boy, it really was a super backdated post. But since I can't wait to share with you guys the outfit I wore, I decided to blog about this asap! Our monthsary was last Friday but we only celebrated on Sunday noon because the Mellben voucher we got was only valid for lunch. And since it was a voucher for the newly opened ECP branch, there is no way ph can rush there and back to office in just an hour. Mellben is supposedly one of the best crab places around! Many of my friends highly recommended it and it's finally my turn to try! Lucky ph got to try it the last time round he had dinner with his work team. I heard they ordered 5 crabs! Super jealous because I'm sucha huge crab lover while he isn't but he gets to eat all 5 crabs :( I told him to let me crash his crab parties with his work mates in the future :D
ph's smile fail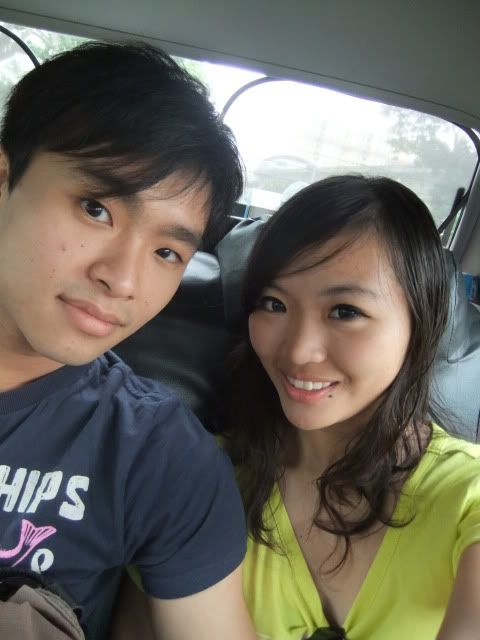 This guy, is freaking excited about eating Mellben again. He's kept talking to me abt in on Sat night.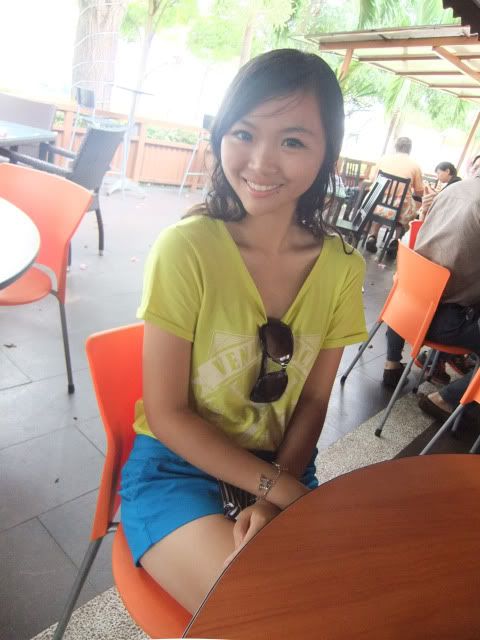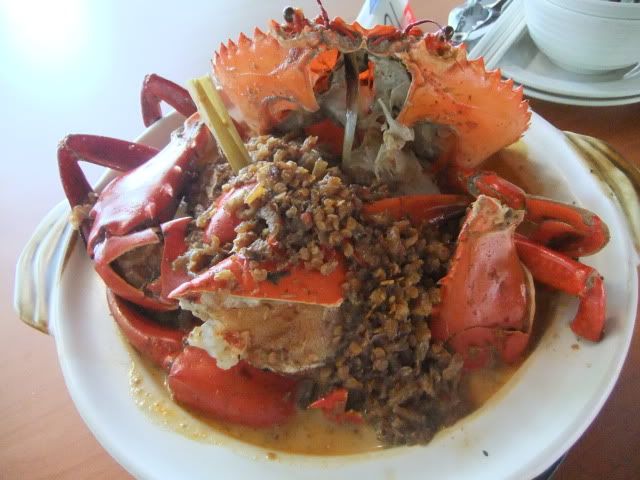 claypot laksa crab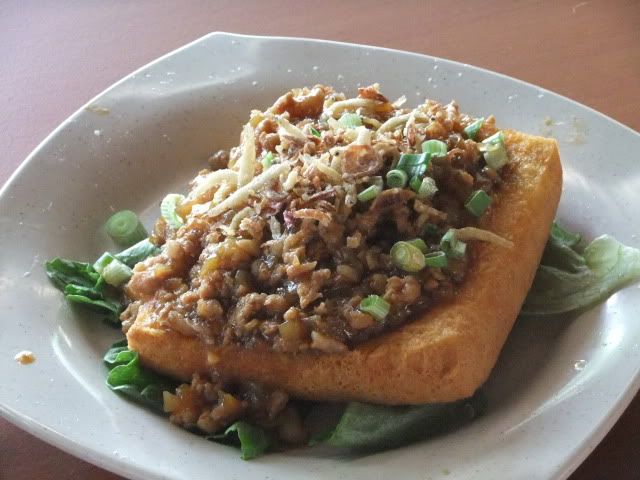 Yummy beancurd which came with the voucher
We ordered the uh., Golden something something crab too. One of their specialties.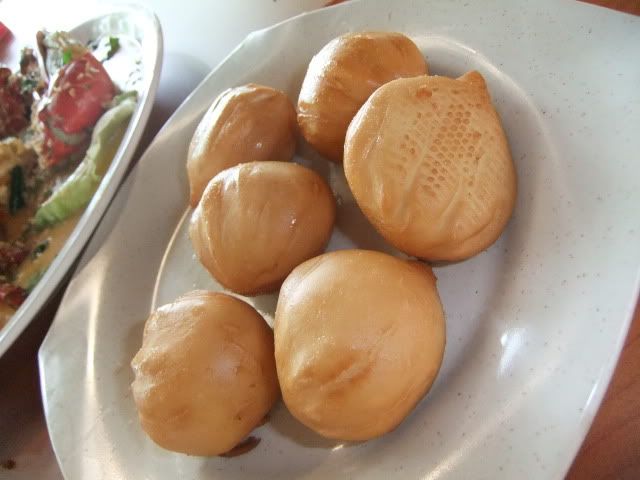 I always eat my man tou with chili crab gravy, but ph says must eat it with the golden something gravy. It's pretty "meh". Still better with chili I would say.
Truth be told, I wasn't too surprised by their crabs. The laksa dish was brilliant because I love the laksa gravy. It's really sweet unlike your regular laksa.
I eat crabs really often at many different restaurants and zi char places. My friends praised Mellben for their humongous crabs but you can find them in any other restaurants too, so I was like "Meh". As for the sauce... Okay my favourite sauces for crabs are black pepper, chili and salted egg yolk. But Mellben is better known for their.. uh... golden something something sauce. Think it's butter and... Okay I really can't remember what it's called, but I didn't think it was THAT great. I kept comparing it to salted egg yolk and I know that they're meant to be different, but I just couldn't help it! So after the entire meal, I wasn't all dying to eat it again. In fact I don't think I'll even be eating it for the next year, unless of course ph's company/team hosts a crab party and I'll be super thick-skin and demand to be invited LOL. But yea overall the crabs are NICE. But I eat crabs so often and at many different places that I don't think Mellben stands out in any way. Well, maybe their laksa gravy but they're supposed to be known for CRABS. Besides, their prices are kinda steep :/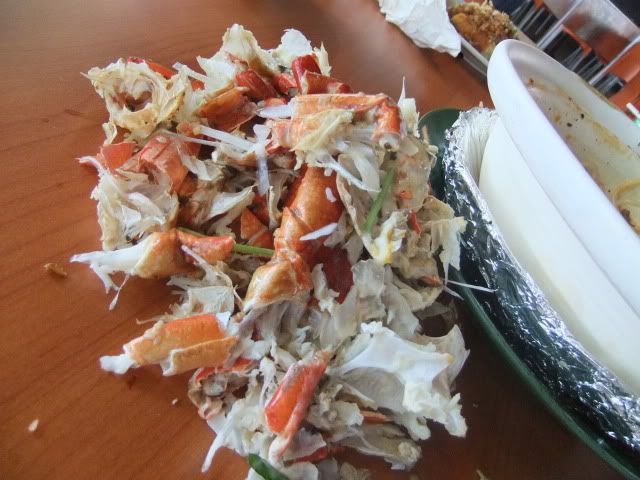 Ph's pile of mess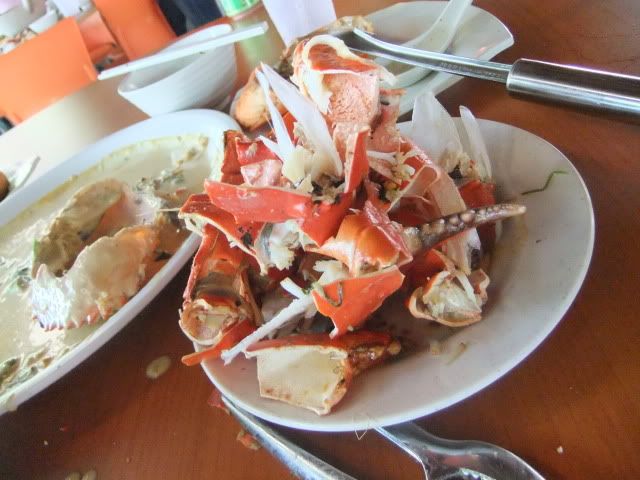 Mine's neatly piled up! Table manners win!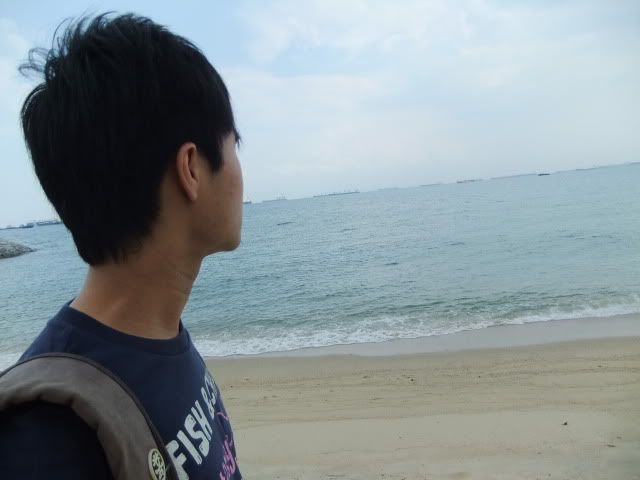 Took a stroll after lunch because we were bursting from crabs. It was pretty dark for a while, hence the dark picture on top, and it rained eventually! But we were lucky to have left by then.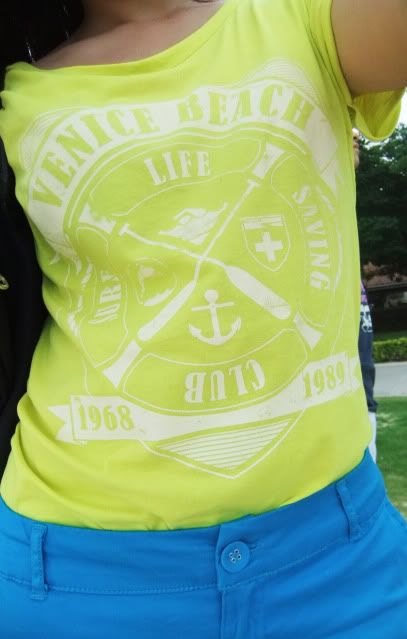 So you must be asking yourself, what's so great about about my outfit that I have to post them so soon? Well because they're pretty much neon yellow and bright blue! It's my brightest outfit EVER and my mum stared really hard when I walked out from my room. I tell you, I've seen many people with the same bright blue shorts from Cotton on, but none of them paired it with another bright colour! All of them were wore white/black/mustard etc.. My life's been pretty boring and depressing for the past 2 weeks so I thought some bright colours would cheer me up! BTW I'VE FINISHED MY LAST PRESENTATION OF THE SEM! YAY!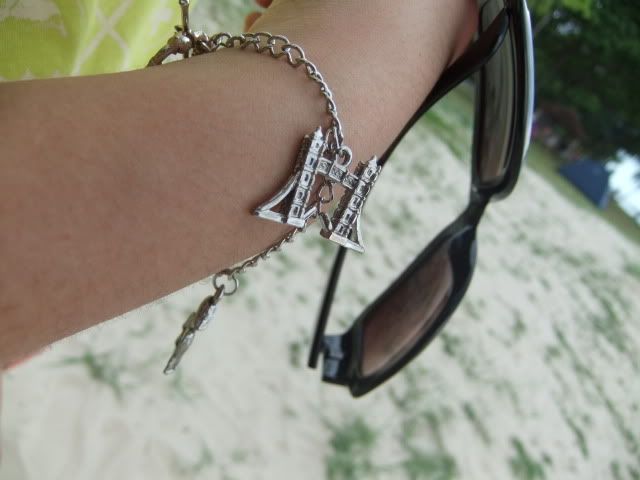 wearing a charm bracelet made by my cousin's gf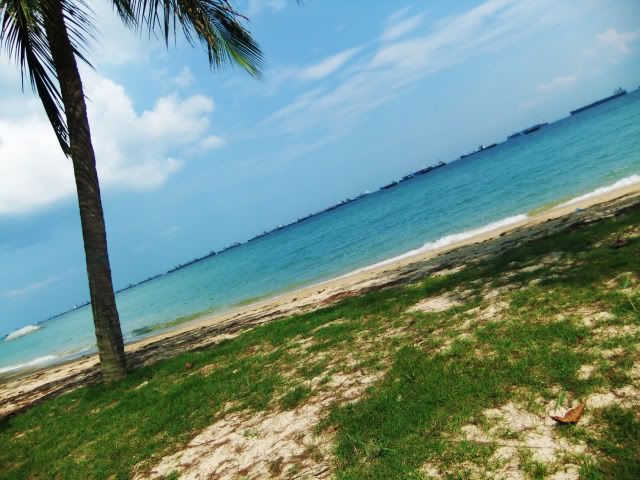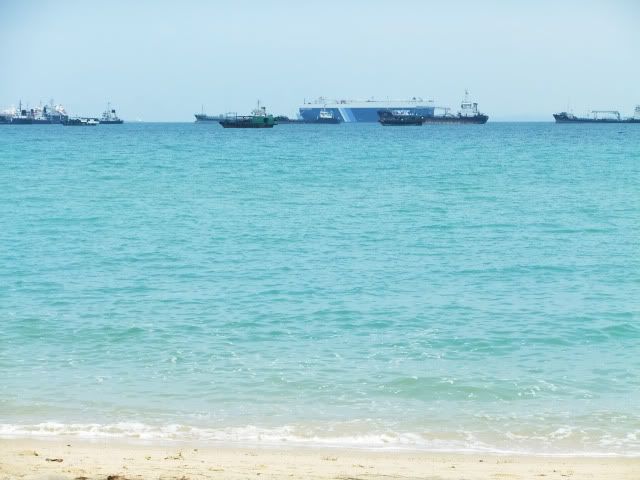 I didn't know that ECP's waters could be this blue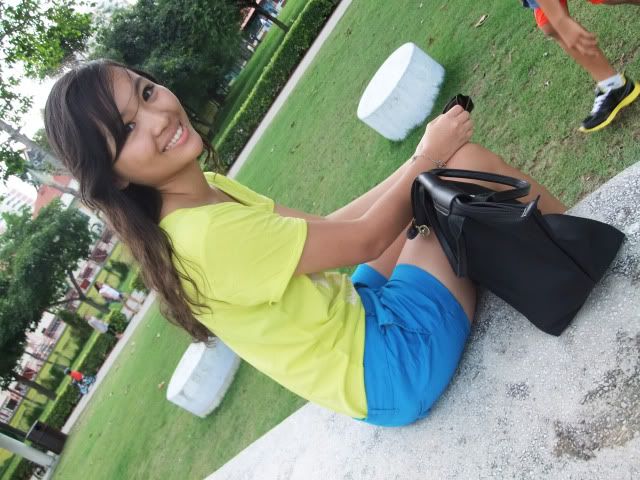 We headed over to Changi City Mall and Expo after that. I bought a nail polish on impulse (see post below) and a new pair of shades! Finally found a pair of aviators which matches my freaking face!!! *overjoyed* But ph must be bloody emo cos he splurged $108 on a blazer and pants at G2000. He forever spending more than me one. Dunno who's the girl in this r/s. LOL!
______________________________
Melben Seafood Palace
East Coast Park
Inside Goldkist Resort
1110 East Coast Parkway
#01-07
Singapore 449880
Tel: 6742 1929