This happened almost a month ago and I'm really sorry that my posts are mostly backdated! I've really been busy with school and work and as of today, I've cleared all my research papers! No more sleeping at 3am for another.... 2 weeks T.T Because after that, exams commence and it means staying up late everyday again.
Anyway, back to the main topic! Before meeting ph after his work, I went over to crash a friend's room at MBS! Managed to visit the infinity pool at last! Ya okay I am slow I know.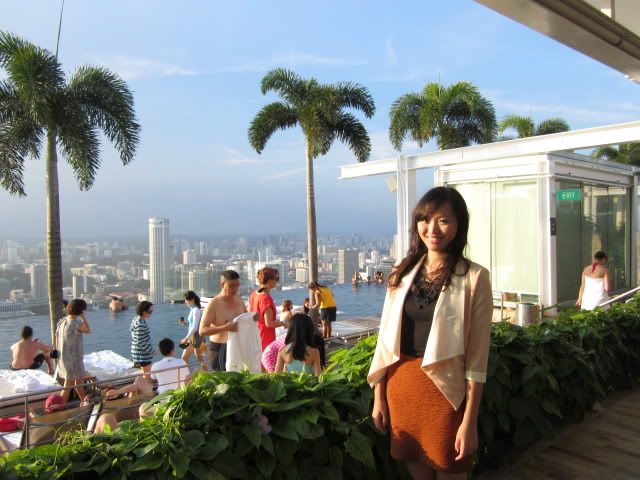 I love the colours! The sun was just setting and it casts a soft glow to every picture we took!
Met ph after that and we headed to Holland Village! I love Holland Village! It's full of little food places which serve pretty awesome food! If only it ain't that far away from home :(
Anyway, the ambiance is really lovely because true to its name, the place was on a roof top! However, it's a bloody short building of like 4 levels? So while we were able to ravel under the night sky, our view was pretty much ring rounded by flats -.-
Thankfully, the food was really, really YUMMY!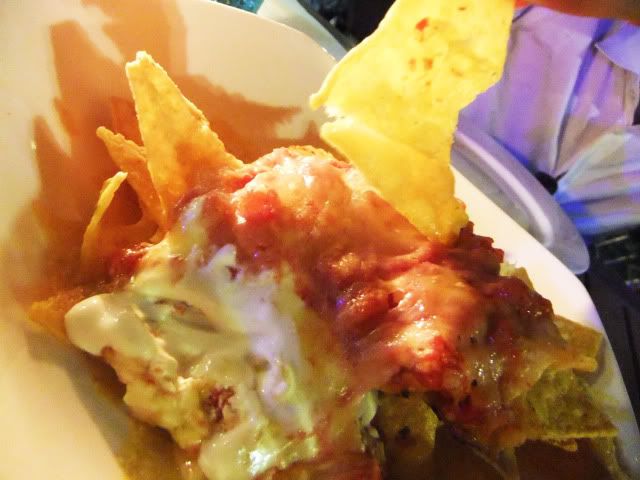 Heavenly baked home made nachos with sour cream & cheese. Whoever invented nachos, THANK YOU SO SO MUCH I AM ETERNALLY GRATEFUL FOR SUCH A FANTASTIC FOOD.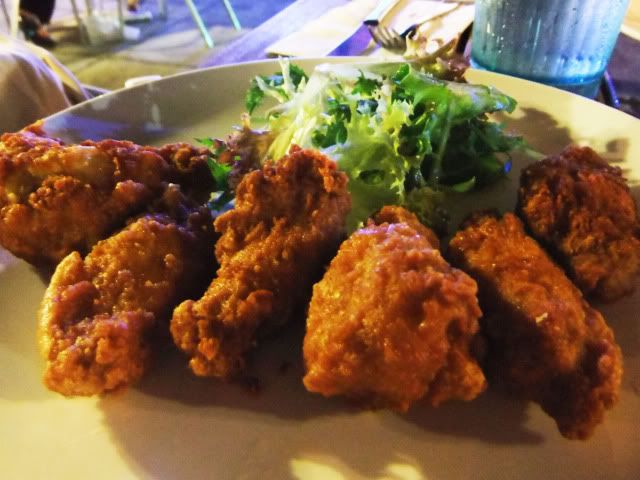 crispy chicken wings! tastes pretty normal though.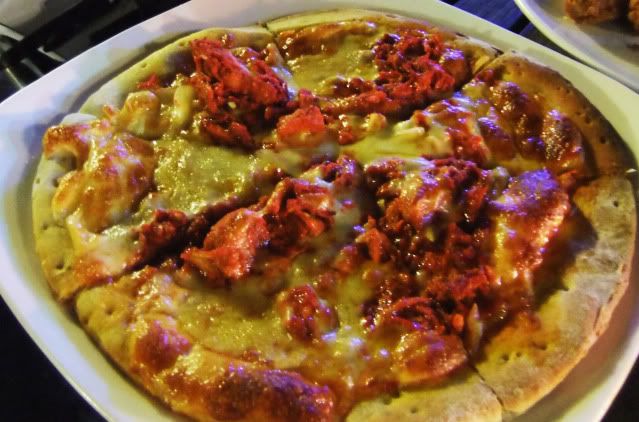 I THINK this one's Cajun Chicken pizza. I remember that the chicken was good, but the pizza bread suck. It was really thick and like those which you can get pre-made from supermarkets!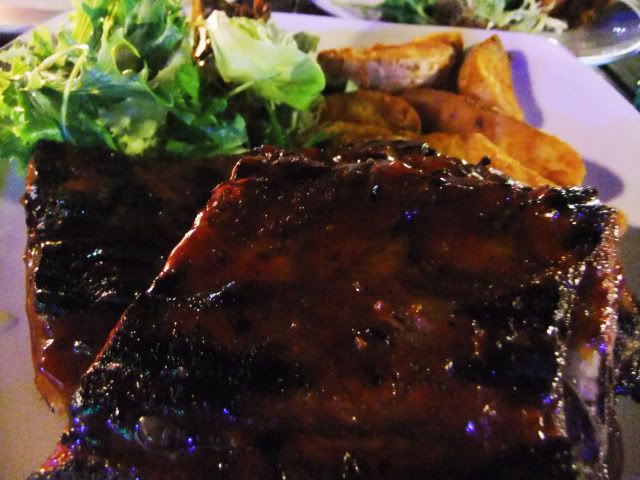 Sorry for the dark picture, but these are BBQ pork ribs! They taste better than Cafe Cartel's but still ain't as good as Breko Cafe's (also located in Holland V). This is probably a 7/10.
NEXT UP IS MY ABSOLUTE FAVORITE DISH BECAUSE IT'S SO PRETTY!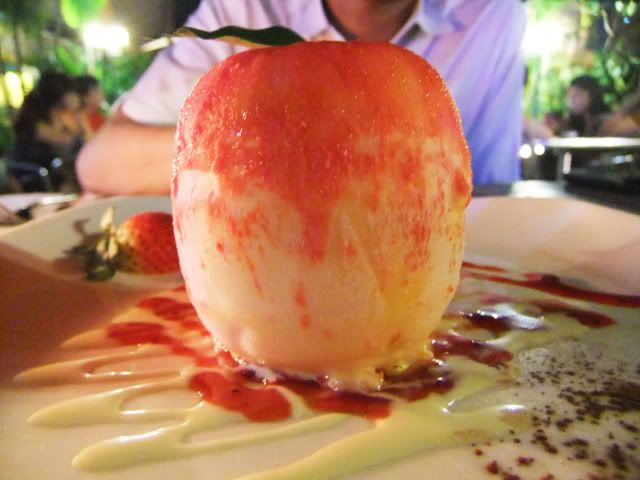 *DROOLS* It's actually an ice-cream dessert. It's probably coated with sugar icing and then decorated like to resemble a peach. It's really amazingly done! Looks like a real peach right? I like the peach ice-cream within. OH and they even created the "seed" for the peach too!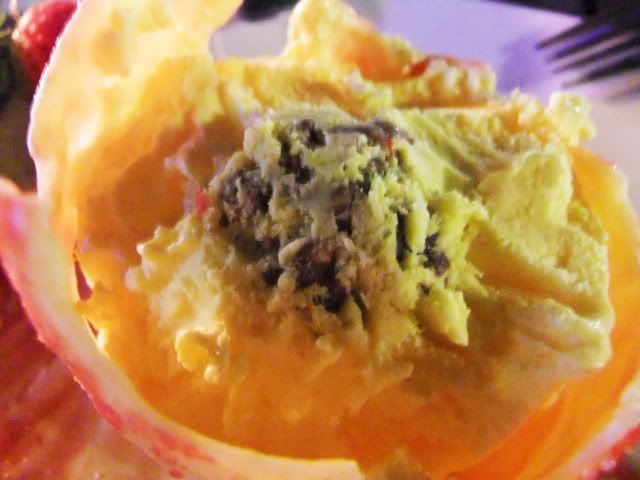 IT'S A FERRERO ROCHER! Lucky for ph, I don't like ferrero rocher so he got to eat it.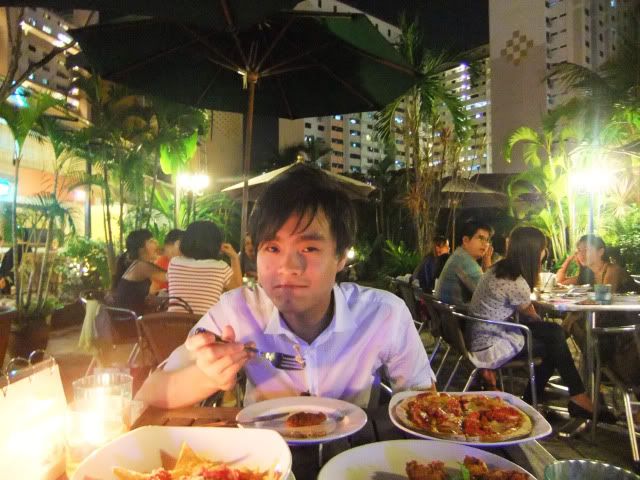 "Whee! I get to eat a ferrero rocher!" :3

211 Holland Avenue
Holland Road Shopping Centre,
Singapore 278967
Tel: 6462 6194
***
Even though my hell week is more or less over, I know my other friends from other faculties are just starting their hell weeks. Thankfully for law school, we have presentations every week unlike other schools where presentations are always in week 11/12/13. Well, I know my BFF is gonna die from having assignments due every week from now on :( But to whoever is reading this, especially my awesome friends, I have one word for you!
Summer's coming in just a month's time! Hang in there guys! <3