This is going to be a combination of 2 different foodie dates! Recently, my lovely caderas buddies have shown interest in joining me in my food hunt so I decided to bring them to 2 places I've been wanting to try out.
First up,
Molly Ronfrey
, an Irish bar just opposite SMU. Lunch this time round is with Mel, my ever faithful friend, and Jey, my uh... ever bitchy first salsa partner. We had this set meal promotion which costs around $13++. It comes with a drink and soup. Dessert was optional and at a top up price of I think $3?? Mel chose fish while me and Jey chose steak, which I will ramble on later.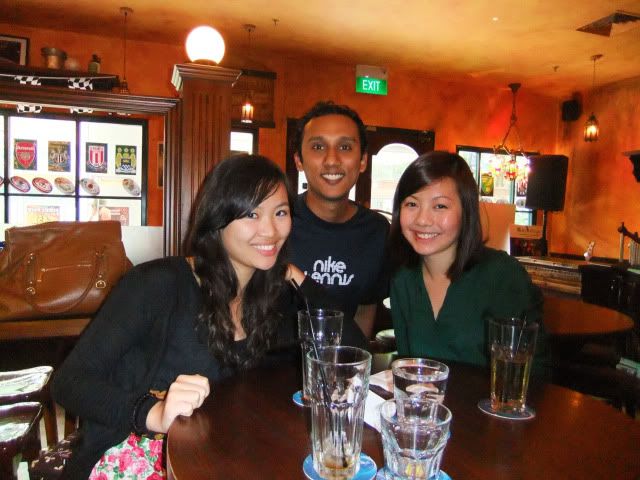 Group Photo!
Needless to say, I'm never going back there for food. Period.
Second, we have
Sole Pomodoro
located opposite Rex Theater. It's pretty near school and I pass by it often whenever I go to Rochor for some tau huay. Wei Cong, Mel and Ph were with me this time. Jey got lazy. ZZZ. I noticed Wei Cong is ever photo-ready. Maybe he's secretly a camwhore?
Wei Cong photobombing my shot of the place
I love Mel's pretty top!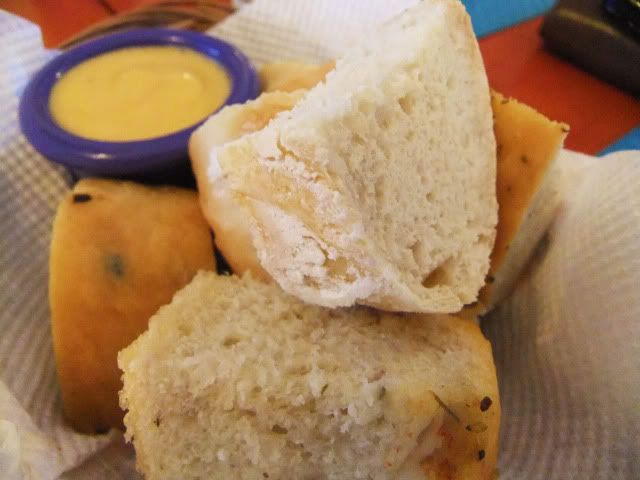 We were given bread for starters! The yellow sauce is mushroom and it's really unique! Love it!
Mel's lactose intolerant so she had to stick to the half of her parma ham pizza without cheese, while the rest of us savor in the goodness of creamy, chewy and milky cheese bits. Cheese FTW. BTW, the names of the pizza were in Italian so I have zero idea what they're called in the menu.
Parma Ham pizza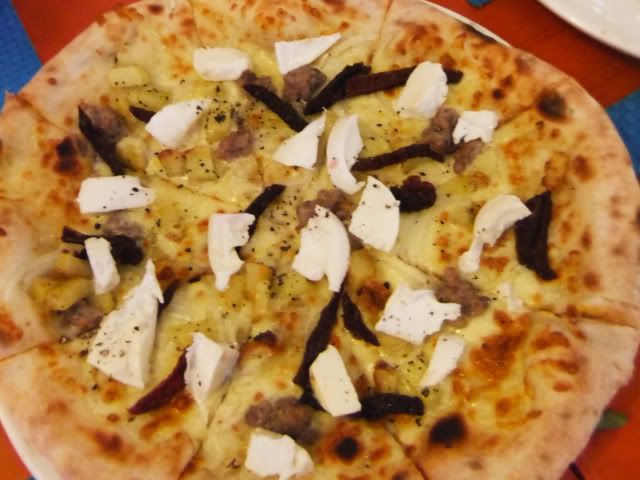 Pizza with sausages, dried tomatoes, potatoes (cool) and extra topping of Buffalo Cheese at a cost of $6/7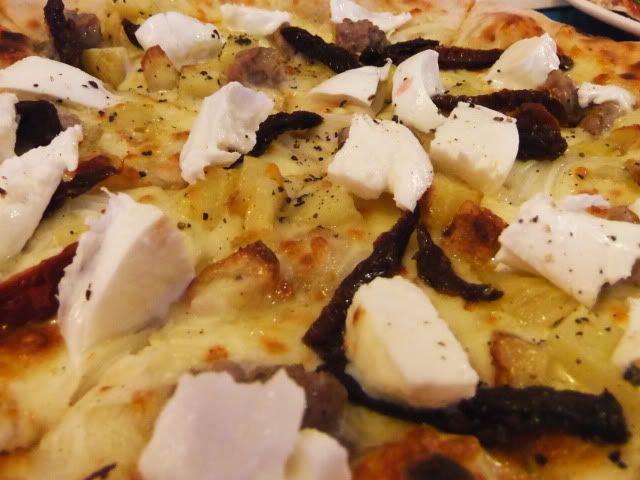 LOOK AT THOSE CHUNKS OF CHEESE! BLOODY GOOD!
HOHOHO! The pizzas are wonderful. One of the better and more authentic Italian ones I've had. The pizzas are baked in wood fired ovens, which I really love. The parma ham has think crust while the other has thick crust. Both types are equally good! Plus the thick crust isn't as think as your local pizzas and super chewy too!
If I had to choose one over the other, it would be the parma ham. I guess I like it better because it's a nice mix of saltiness (parma ham) and sweetness. It's tomato based as opposed to the other. The other was perhaps a little bland because of the lack of salt. Both types of pizzas taste TOTALLY DIFFERENT. We were pleasantly surprised when we ate one after the other. But I think my favourite ingredient has got to be Buffalo cheese! MMmmmmmmmm~~~ Those cheese are heavenly!!! Thick and chewy balls of perfection!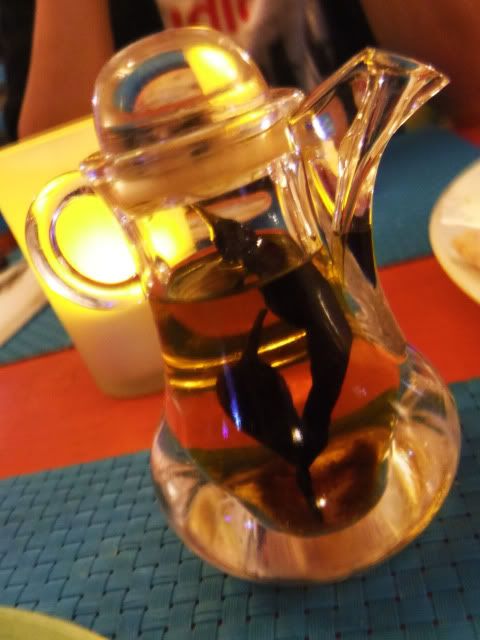 home-made chili oil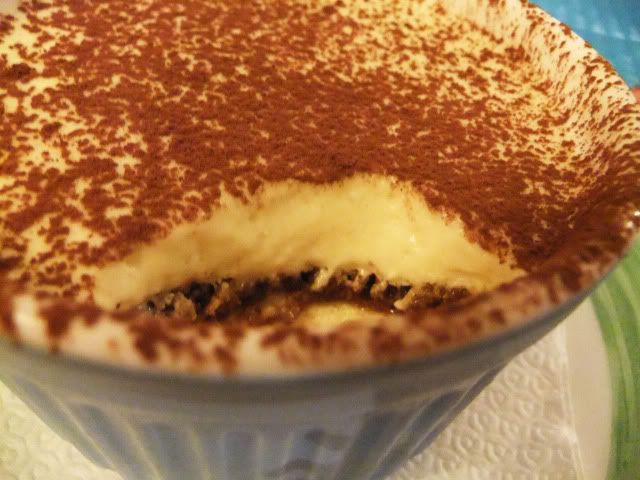 Mel ordered Tiramisu. It's pretty good!
Now, who wants to join me for my next food hunt?!