It has been such a long time since I last posted solely on food! I've been on a post-pictures-of-outfits mood recently thanks to all the fashion blogs I'm reading everyday. If you need any recommendations or inspirations, I recommend
fashiontoast
and
cupcakesandcashmere
.
Onward with the food! I've been wanting to try out a place called Wheat Baumkuchen because they serve really interesting kueh lapis. Not to mention the cool types of healthy pastas too. It's located at the 'new' food trail at just outside Toa Payoh Central mall.
There are tons of food there and we decided that since we wanted to try as many food from different stalls as possible, we would have dinner at My Peranakan Spice Box and desserts at Wheat Baumkuchen.
I LOVE CHEAP AND GOOD FOOD!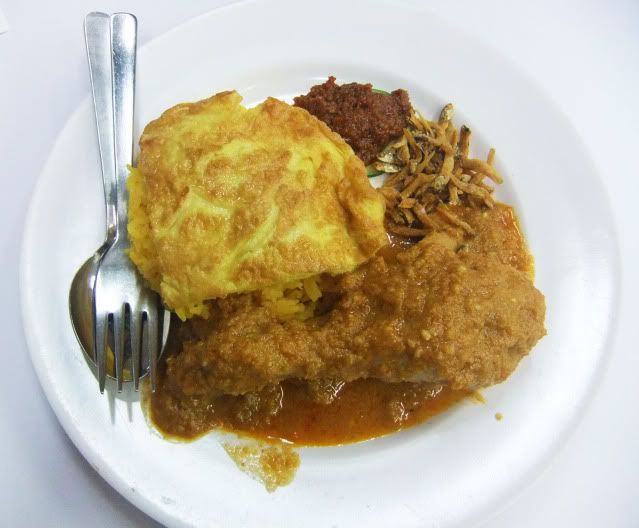 Nasi Lemak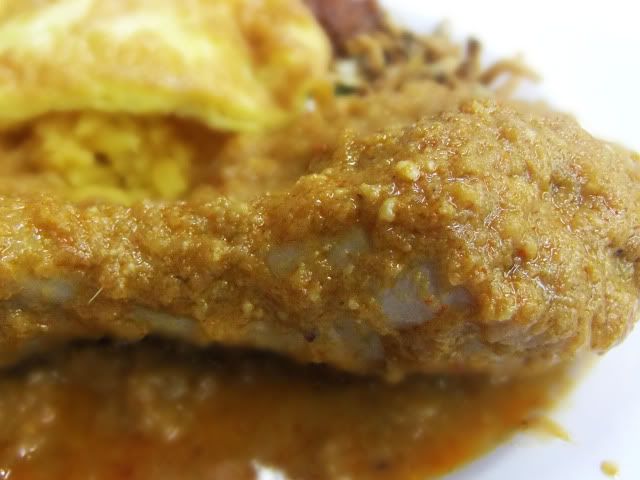 I don't think any curry chicken can beat the one at Grandma's or my real grandma's. Mind you, my grandma's curry chicken is the best even because it's same as Grandma's, only spicier and MUCH cheaper. So for it's price, I think the curry chicken at Peranakan Spice is pretty good already, though the meat could have been a little more tasty rather than tasting like plain chicken. So I guess the curry is the mega saving grace. Oh and the chilli is fantastic!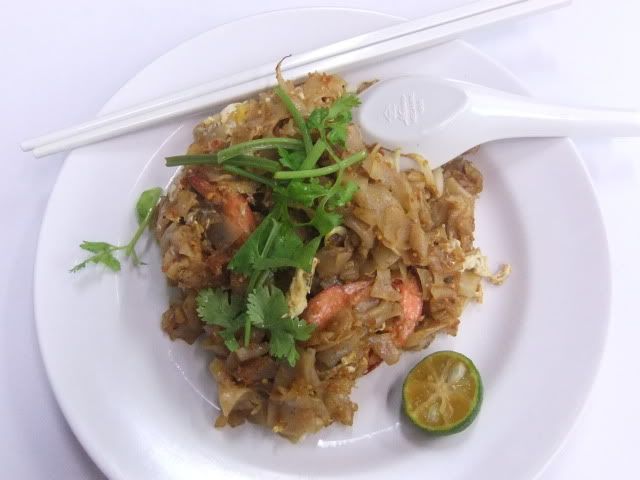 char kway teow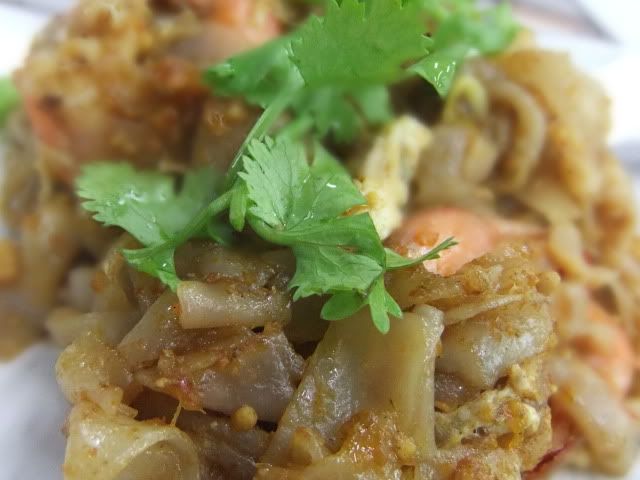 I can't remember what style of char kway teow this is but I guess it's Penang. It's less oily and drier than the Singapore version. Plus it's less sweet. I actually prefer this to the Nasi Lemak because it's tastier.
We walked the whole Toa Payoh Central so that our food can digest nicely before we headed over to Wheat Baumkuchen for dessert. Toa Payoh Central has everything! It even have a Crystal Jade restaurant and Courts! Ph and I were saying how we would love to stay in Toa Payoh Central because it's like a little town of its own and very convenient to get around Singapore too.
So back to Wheat Baumkuchen: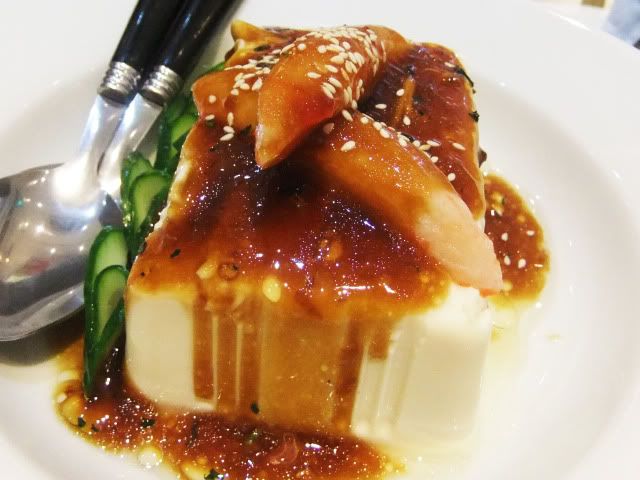 tofu
OMG I LOVE THIS TOFU. Yes it's a no brainer to cook but I like the Japanese sauce drizzled on top. It has a nice level of saltiness which goes perfectly with the silky soft tofu. The place serves healthy pastas too but we were too full to have any more main dishes. And of course when you're there, you have got to try their Baumkuchen! Baumkuchen is a layered cake which reminds you very much of kueh lapis, except that this one is circular. There's a german baumkuchen at the basement of Ngee Ann City but the price is insane: close to $10+!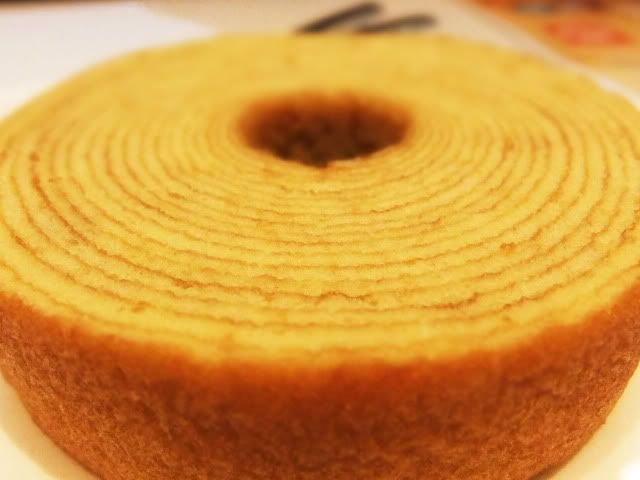 Plain Baumkuchen
Okay to be honest, I have no idea what to expect. When I first saw this, I thought it would more of less taste like kueh lapis, just more expensive because it's a Japanese version. When I ate it, it really does taste like kueh lapis, but slightly milkier and drier. So is this how a good baumkuchen should taste like?
I bought home a few for breakfast the next day. The ones which come with flavours are much more expensive than the plain and green tea ones. If I don't remember wrongly, the flavoured ones are at least $3.90 depending on the flavour. The ones I chose were around $4.50?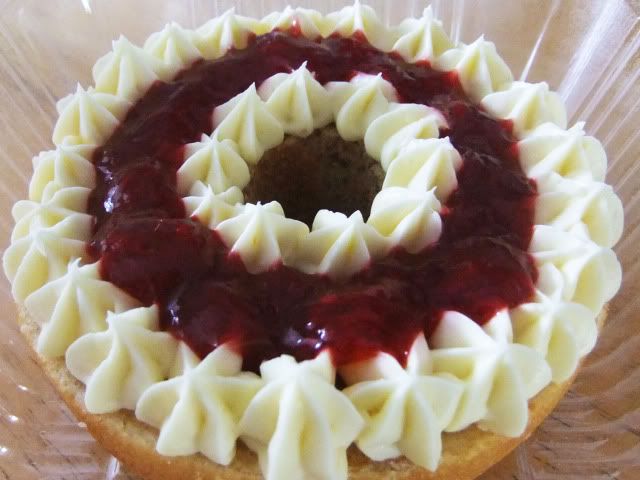 strawberry cheese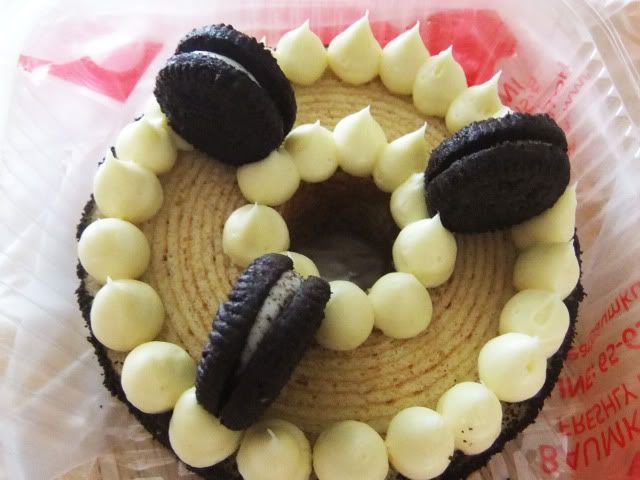 Oreo
Toa Payoh Central is full of hidden or not-so-hidden-afterall food places. I didn't even know that they have a Sizzler there! I always thought the one at Suntec was the only one left! I would definitely go back to check out more good food places and share with you guys. In the meantime, do try out the above 2 places! Oh and I heard Wheat Baumkuchen had opened another branch at Raffles Place. So if you're working there, this is a good place to go to for a REALLY healthy lunch.