Yoz manz, I am backz! You knowz me? I'm Angeline, Angeline manz!
I'm bringing out my inner ah lian after watching Aaron Tan's video. If you haven't watched it, please DO. It's hilarious, though I will close the video after 2 mins because my ears hurt from listening to too much vulgarities. And the Steven Lim vs Aaron Tan videos are hilarious too. If you're feeling down, please watch because it will brighten up your day. Such attention whores.
So anyway, back to the main subject: CRAB SHACK!
Whoa the journey to Crab Shack was arduous! It was raining cats and dogs when Ph and I reached Ang Mo Kio Station. Crab Shack was located somewhere in the heartlands of Ang Mo Kio so we had to take a bus and still had to run in the bloody thunderstorm! I swear I'll never ever live in Ang Mo Kio because the whole place is flooded when there's a heavy rain! Too low lying ground!
Crab Shack is pretty well known for it's crabs (DUH) and their fish & chips! Super duper fresh fish and crabs and super cheap juicy mushrooms :D:D:D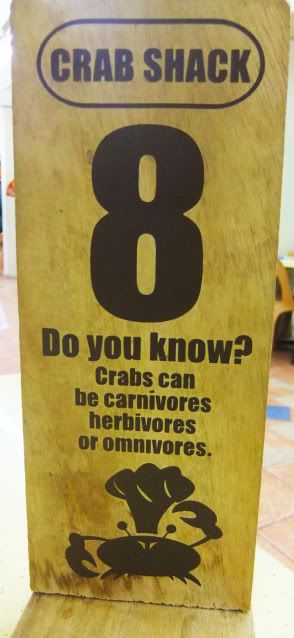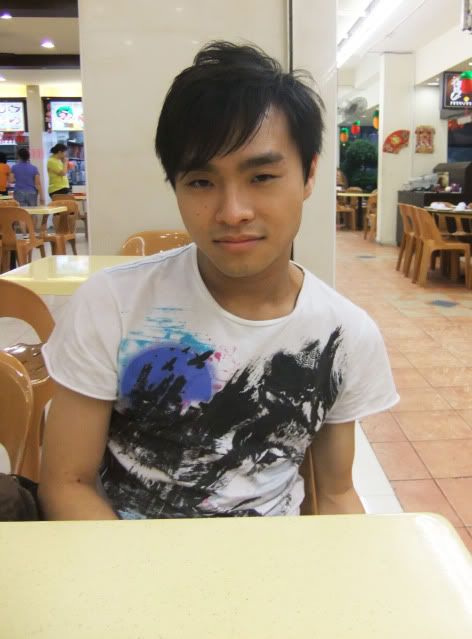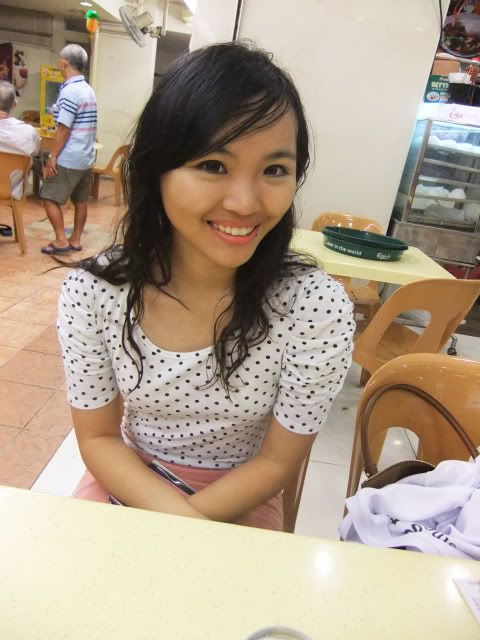 Both of us had really flat hair thanks to the rain.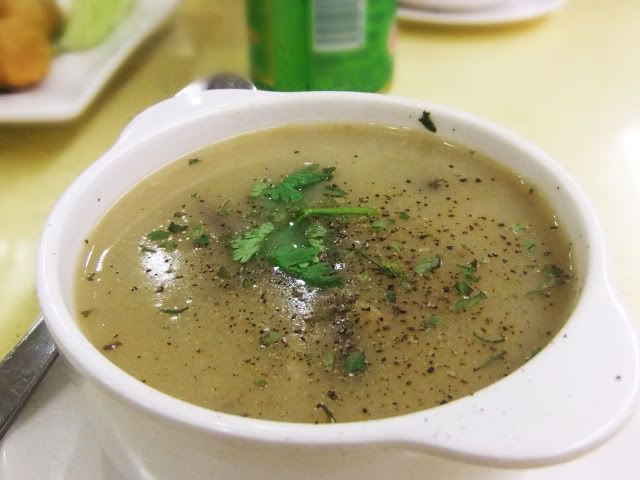 Homemade Mushroom Soup- 7/10
It's pretty decent effort for a coffee shop stall! Plus I think it's around $2 or less? At least they didn't use Campbell soup so that's A for effort!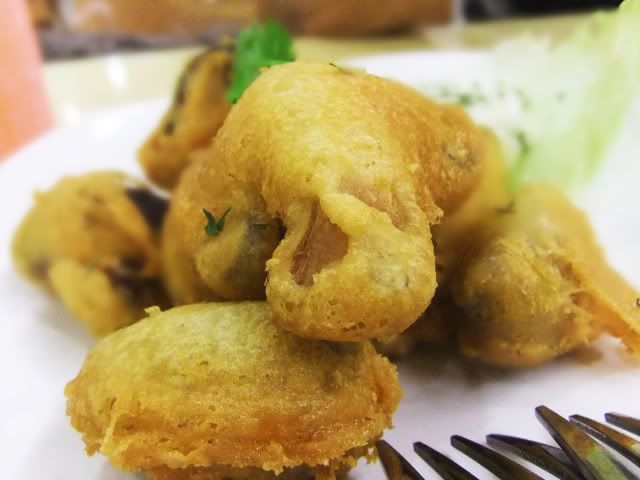 Fried Mushrooms-8/10
I know that Manhattan Fish Market and Fish & Co need to pay really expensive rents so they have to sell their fried mushrooms at like $9. But the mushrooms here are only around $3.50!!!!!!!! It's not only the price that settled the score, but the mushrooms themselves too! They serve FULL mushrooms which are extra juicy! I remember Manhattan's ones used to be like that but now they serve their mushrooms halved, which killed much of the juicy factor. That makes the $9 price tag even pricier :(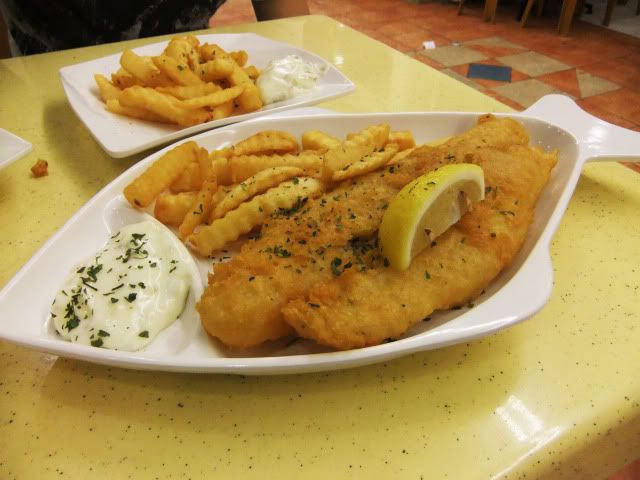 Fish & Chips- 8/10
A really really HUGE portion for less than $7! I needed ph to help me finish! The fish is omfg fresh I swear. Trust me on this as I don't really like to eat fish because of this strong fishy smell. The meat MELTS in my mouth. The batter is slightly salty and slightly thick which is a great combination with the soft meat. I think the batter at those 2 fish restaurants are a little too thick at times. I feel like I'm taking in tons of flour.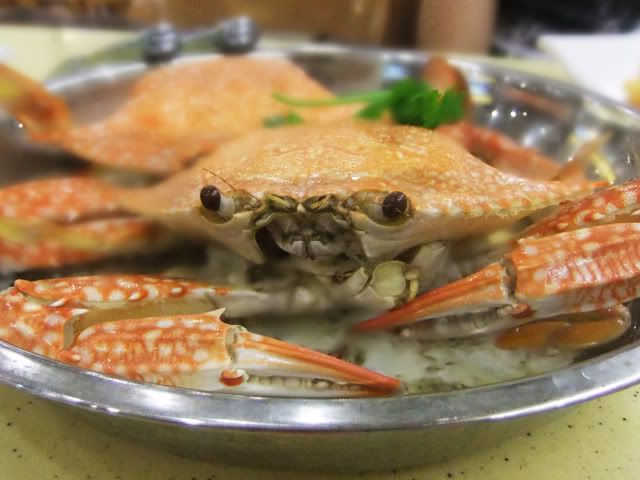 Hi, I'm a flower crab steamed to perfection! - 8/10
Firstly, the crabs are bloody cheap. It's like $10 for 2 or something like that. But of course, it's those small flower crabs so don't expect too much meat. Secondly, they actually import these crabs from Malaysia daily so freshness is guaranteed! It's steamed with ginger and a tinge of chinese wine, I think. Super fresh and a refreshing change for me because I usually eat huge ass chilli, pepper and salted egg yolk crabs. I still love my flavorful and huge crabs more than this and it's gonna take more than impossible to convert me.
We had some starbucks later that night after a movie. I can't remember what movie we caught because this actually happened weeks ago and I need all my memory for law. Zzz.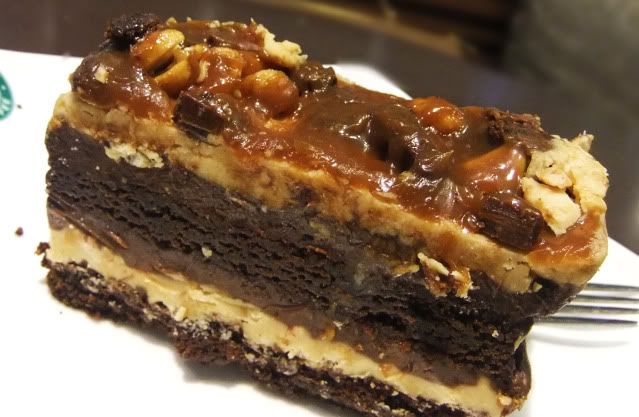 Peanut Butter Cake
This was free because of my birthday month! As long as you have a starbucks card, you're entitled to lots of goodies like a free cakes and drinks! But back to the peanut butter cake, first bite was heavenly, second bite was still MmmmMmmm, third bite was 'eh okay still not too bad, fourth bite was 'this is actually abit too sweet, fifth and final bite ' omg it's too sweet, ph please finish the rest'.
Okay I'm going back to watch 2NE1's full concert on youtube. Can someone tell me how to watch The Voice Season 2 online??????