The saddest part about this year's valentine's day, is that it falls on a Tuesday. What's so bad about Tuesdays? Well, I have lessons from 830am-12pm and 7pm-1015pm. And it doesn't help that I have a quiz for the night class on valentine's day. So we had to do lunch and find a comfy place somewhere so that I can take a power nap before revising for my quiz. Screwed up.
But that's the only bad parts. The rest couldn't have been any better :) Ph took the day off and came to school to take me to our lunch place. This year, he got smarter and gave me a bouquet of pink roses with ferrero chocolates and teddy bears. I told him in the past that I don't actually appreciate flowers and I prefer pink roses to red. It's just a waste to let the flowers rot at home and throw them away a few days later, so at least this year, I have lesser flowers to throw and more of the bouquet to keep.
He always loves to keep our dining places a surprise, even for our monthsary celebrations. This time, he hinted to me that it was a place I've always wanted to go, after I kept bugging him about it. I guessed Sizzler, but it turned out to be even better: White Rabbit @ Dempsey!!!!!
dress & necklace from F21
3 words to describe the food: I EFFING LOVE IT. oops, that's 4 words, but heck! I wish I can eat at White Rabbit every month :(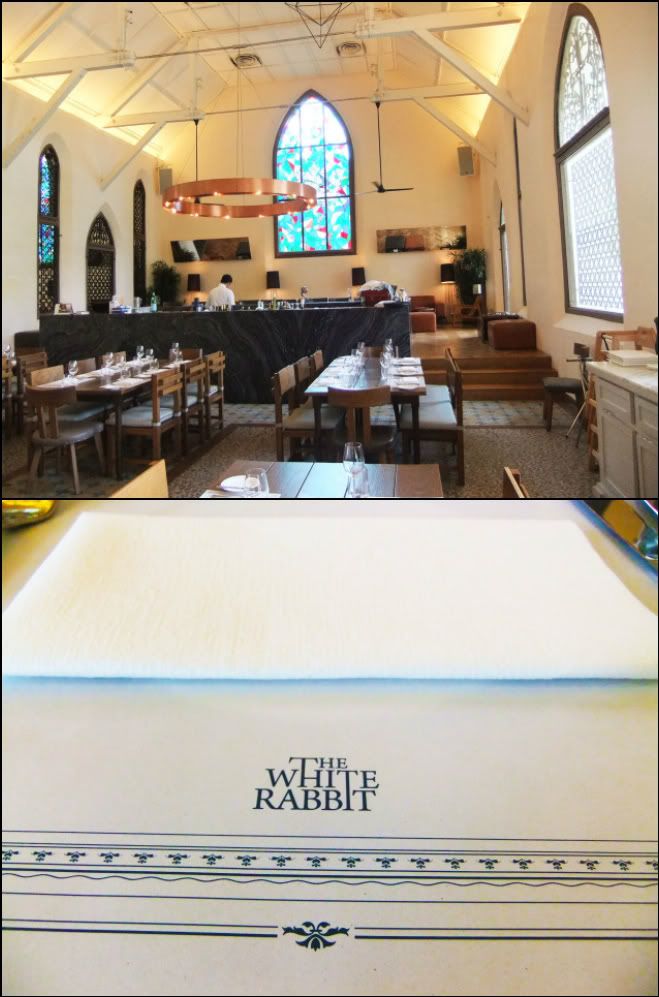 If I'm not mistaken, this used to be a church!
Artesian water instead of any normal water from a jug. How atas.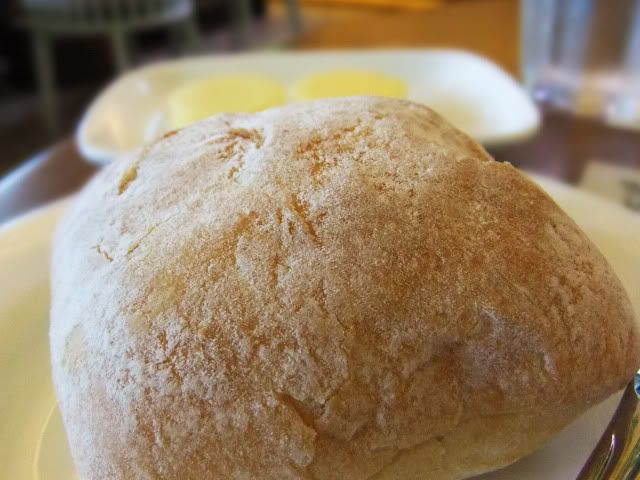 Yummy warm bread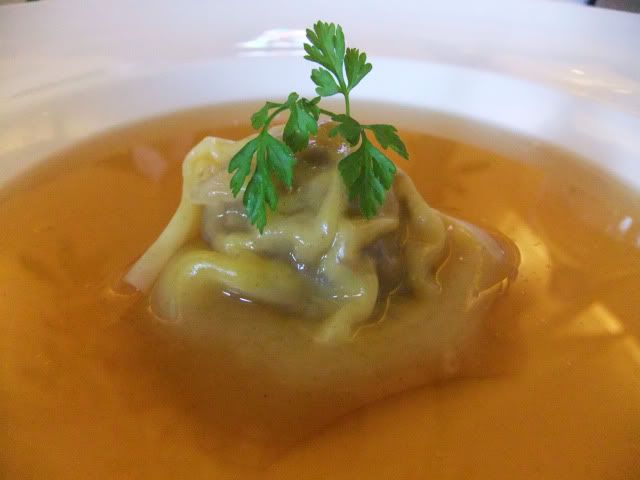 Beef Consomme. My first time having it and I'm impressed. From what I've learnt by watching loads of Masterchef, the clear broth is the hardest part!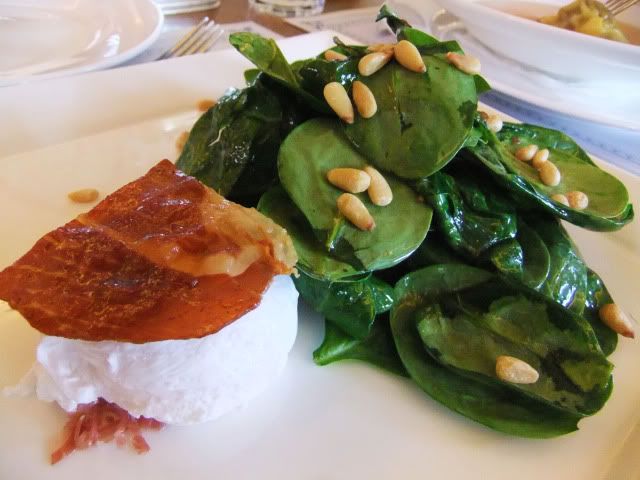 Warm spinach salad with bacon and poached egg. WHOA THE SPINACH TASTES SO DAMN AMAZING FOR A FREAKING VEGGIE! It's very smooth thanks to the vinaigrette. The nuts and heavenly bacon give it an extra bit of crunch.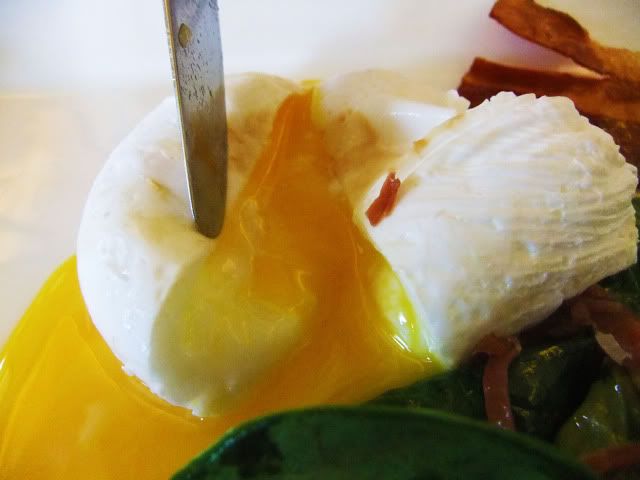 I love poached eggs. I love to see the yolk flow out.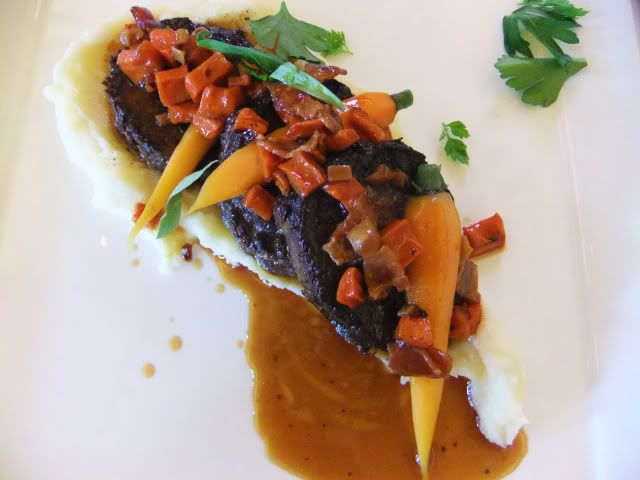 48-hour braised short ribs- Super delicious. The meat is VERY tender and the ends are slightly charred to give it that extra crispiness. I've never had such heavenly pork meat ever.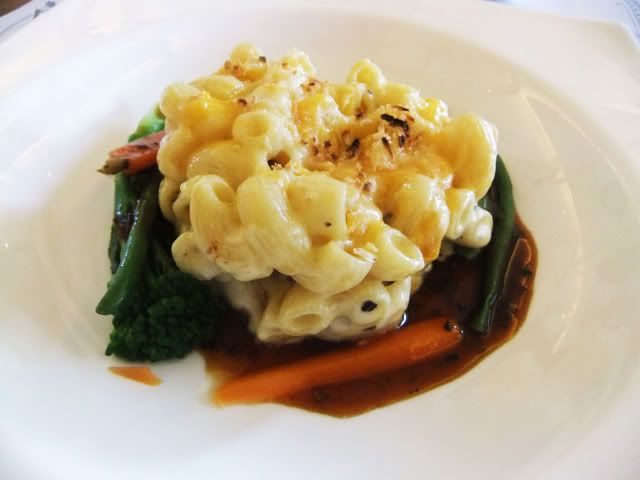 The white rabbit mac & cheese. There's a few kinds of cheese in there and every single macaroni is oozing with cheese. It's surprisingly light compared to the Nachos cheese kind. Unfortunately for me, I love my Nachos cheese too much. But this is really a winner, objectively speaking.
Chocolate Fondant Cake. Served with berries and vanilla ice-cream.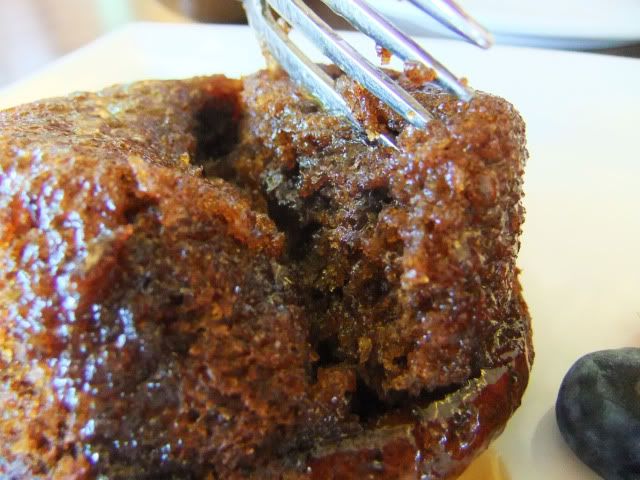 The cake has a nice balance of dryness and stickiness! Reminds me a little of sticky date pudding somehow. I thought I tasted a little bit of date. Maybe it's just my imagination. The chocolate taste isn't overpowering, and don't expect chocolate to flow out, which is good for me but maybe bad for you.
hop onto the bandwagon
Starbucks was having a Valentine's Day promotion too, buy one beverage and cupcake and get another set free! So we whisked off to City Hall for some Starbucks and in an attempt to bring my concentration and energy level back up right before the test, I ACTUALLY DRANK COFFEE!!!!! GO BUY 4D NOW! It was my first time taking more than one sip. I had about 10 sips in fact! And it was enough to get me going for 3 more hours.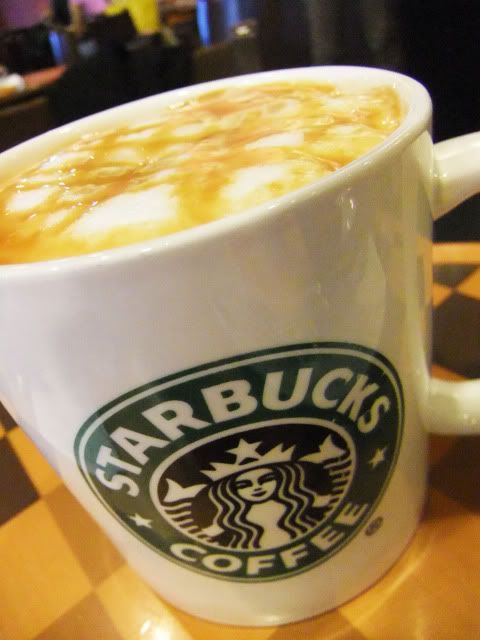 It's actually Ph's coffee. I had ice-blended soy green tea frappe. This cup of coffee has the mildest coffee smell and it was mostly sweet- the only 2 reasons why I could take this.
Hi! This is how I look like at 9pm.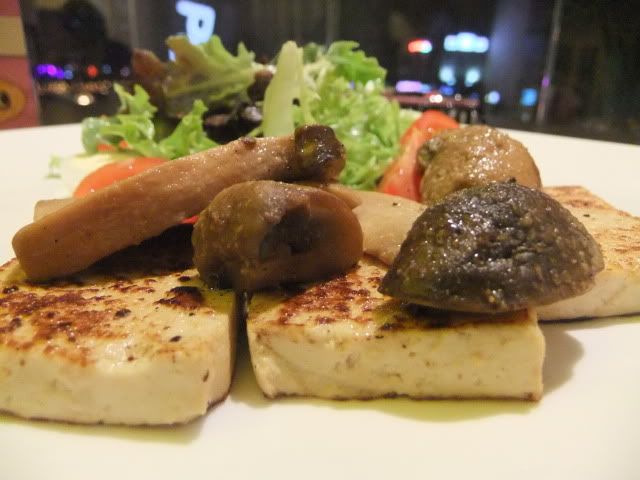 tofu & mushroom salad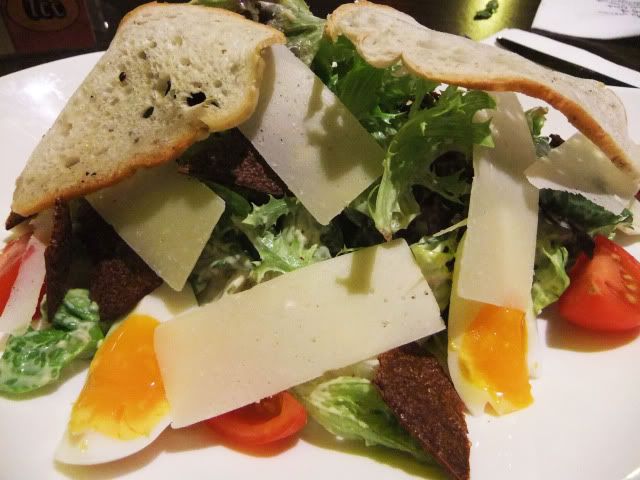 Ceaser Salad. I like how the egg yolk isn't fully cooked, just like those in ramen.
Wa I tell you, TCC's salads are really very nice. I wasn't hungry but once I started, I couldn't stop eating. The sauces really made all the difference.
BTW, Ph got me a pair of cat eye sunglasses from ebay. It didn't arrive in time though :( It was shipped from the USA. It's all the rage now in the states. I was shopping around for an affordable pair (not the miu miu ones) and I couldn't find any. Further proof of how backwards Singapore's fashion is >:( I got ph a Casio watch for work. He's been wanting to get one and claims that he can't spare any money for it right now.
That's him showing it off, Power Rangers style.