The previous red lipstick I wore was too AA according to ph. So I bought another one in a darker shade. I wonder if the difference is obvious in the pictures? You can definitely see the difference in real life though.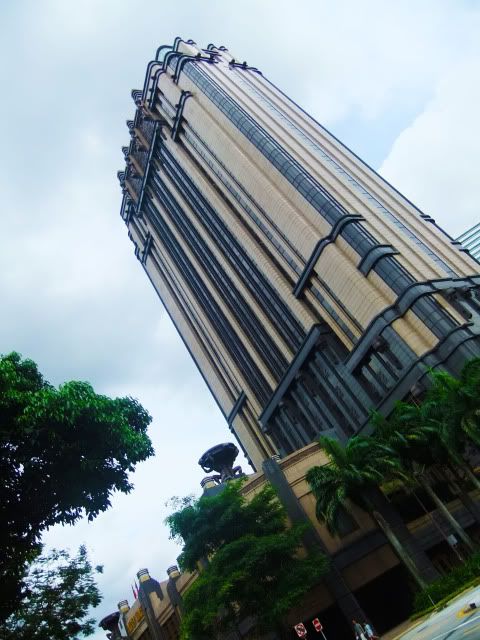 Explored Bugis a little and this is what Liesel calls the "Batman Building" in Singapore. Looks more like the shuang tian zhi zhun building though.
Apparently this nice building was built by a Taiwanese tycoon and it holds MANY statues of well-known people throughout history. It really is a nice place to visit and sure is one of the more arty farty buildings I've seen in Singapore.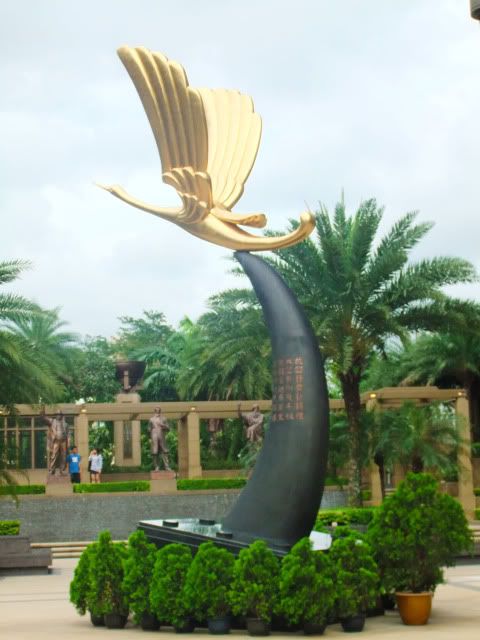 Do you know of all these famous people?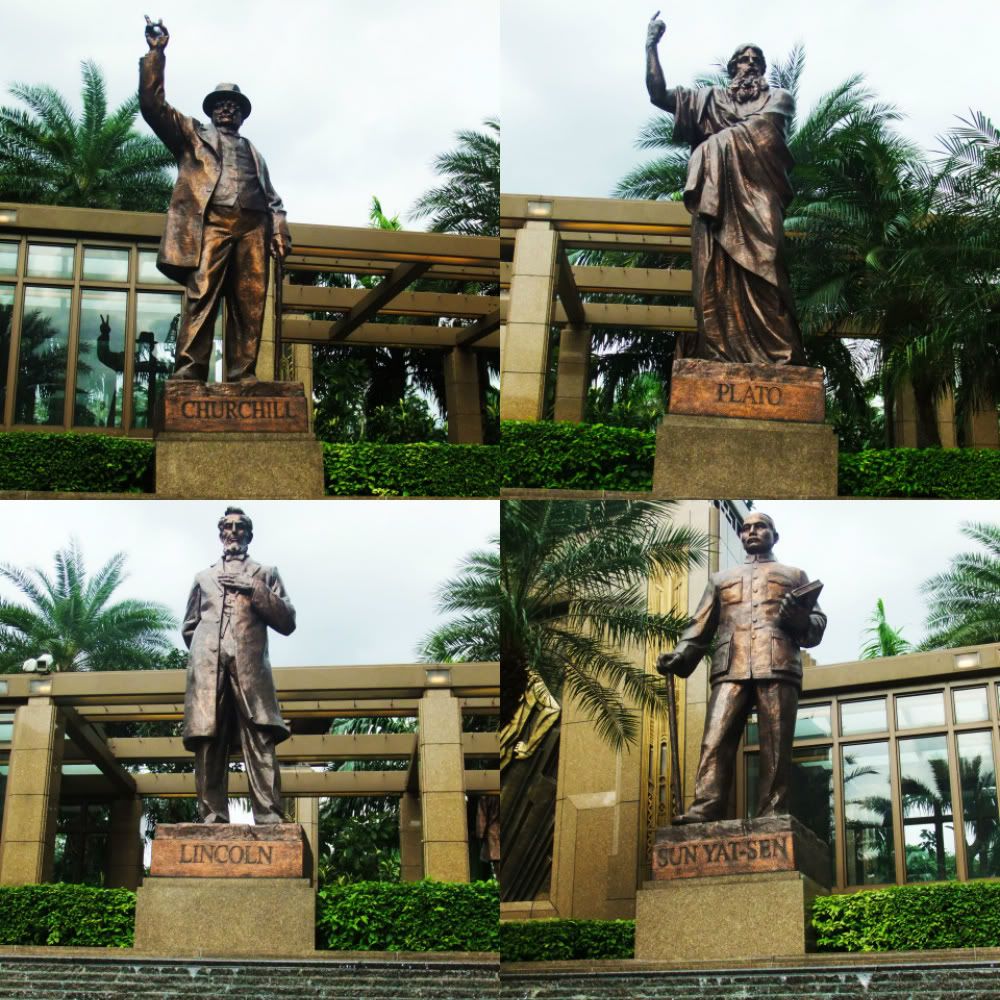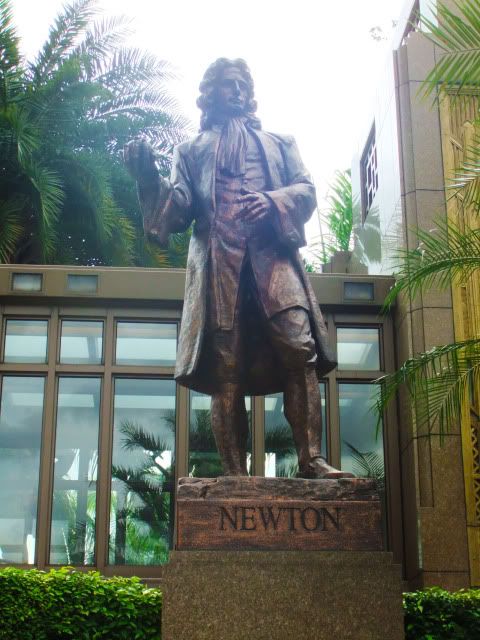 whoa this guy gave me tons of headache in H2 Physics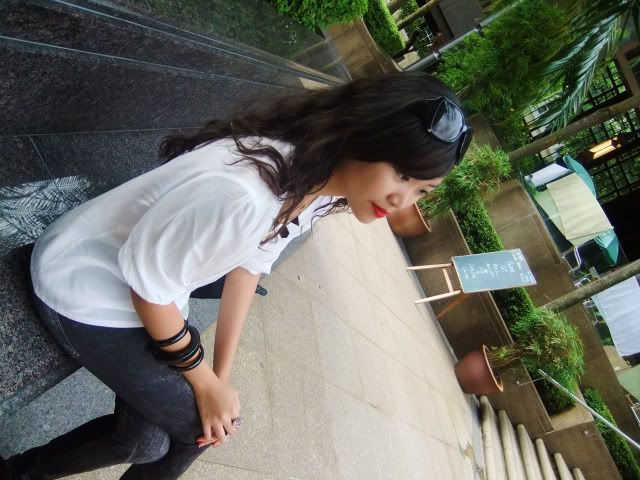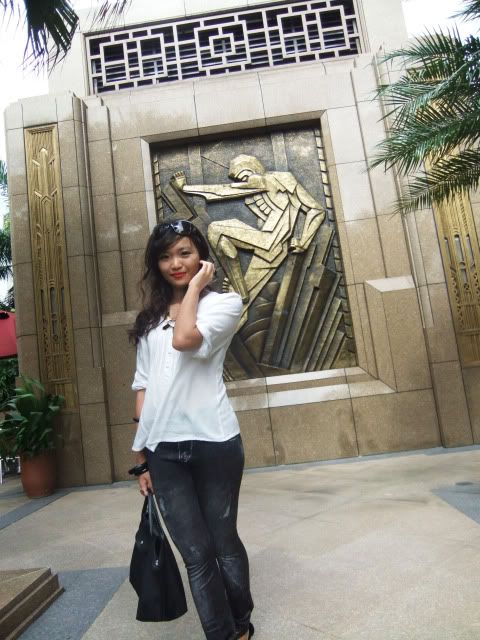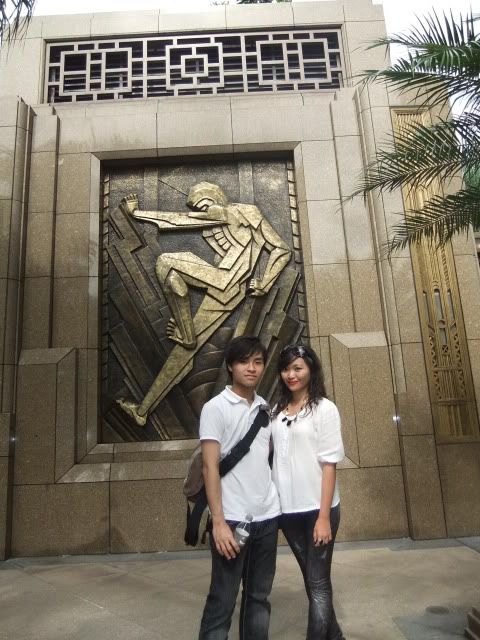 Hurried over to Haji Lane to grab a cupcake from Myfatlady because the sky was turning grey. But in the end it didn't rain at all! >:(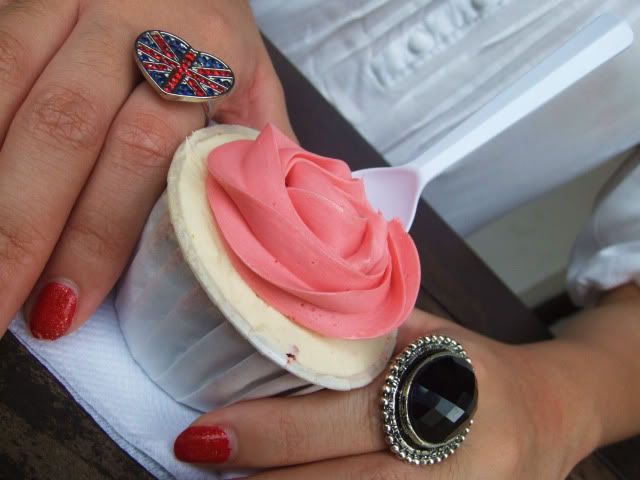 Jack Union ring from F21 is my most expensive ring! It cost me about SGD$8!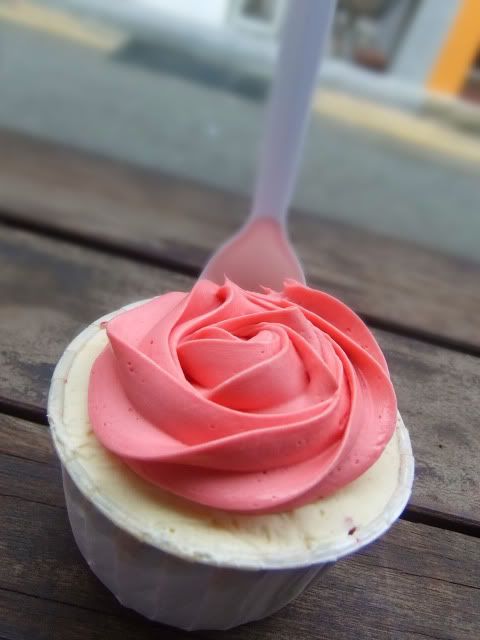 Red Velvet Cupcake which was mega nice! Their cupcakes are really moist. I hate dry cupcakes because they're so hard to swallow.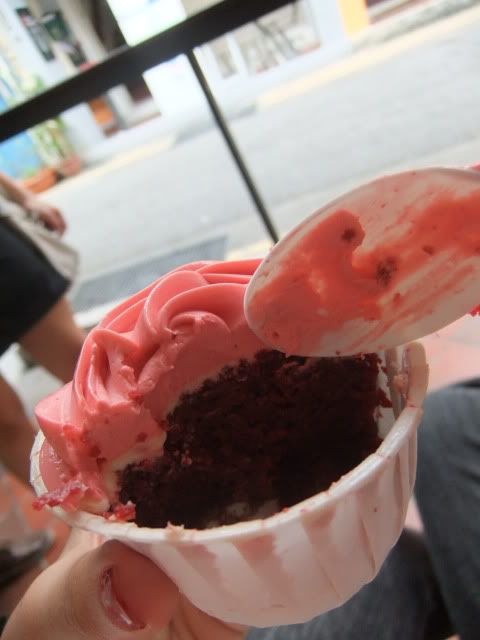 Eh... How come it looks black here? The inside is supposed to be dark red! (that's why it's called red velvet what.)
I wanted to order my 21st birthday cake from them, but they refused to reply my email -.- When I wanted to call, their website says not to call and that emails are given priority. Uh... But aiya my TCC cake was awesome and cheaper too so thankfully they didn't reply me.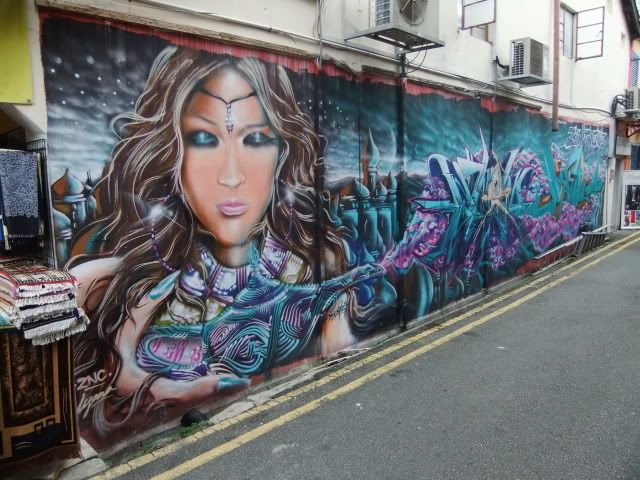 Ph was super tired from work and somehow we spontaneously decided to go for shisha (or is it spelled as sisha???). Anyway, we walked over this supposedly well known authentic shisha place near Haji Lane. They actually use charcoal and change the charcoal frequently. From what I can recall, during my first shisha session in my JC days, the ones at Clark Quay don't change charcoal pieces at all and the top of the shisha thing is completely covered. I guess they have to do that for safety reasons. Can't have the whole place burn up if the shisha thing falls over.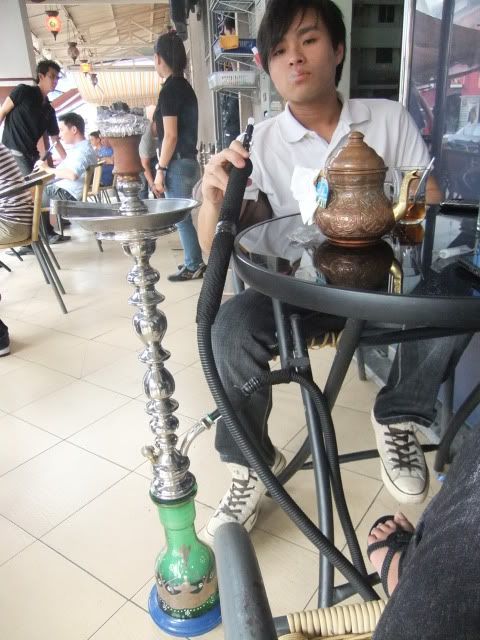 Ph, The Ultimate Gangster
He looks like one right with his bird face? He looks ready to beat someone up. And remember he was super tired before? After shisha he was super high and started snapping photos non stop. Plus he was DIZZY. WALAU.
I'm more refined (ah-hem) and stuck to my middle eastern tea. The teapot is super cool it has a snake mouth (?) for its spout. Ya okay I didn't get high from smoking shisha because I didn't know how to smoke it properly. #phail And even though I didn't smoke much, I still got a headache. #phailx2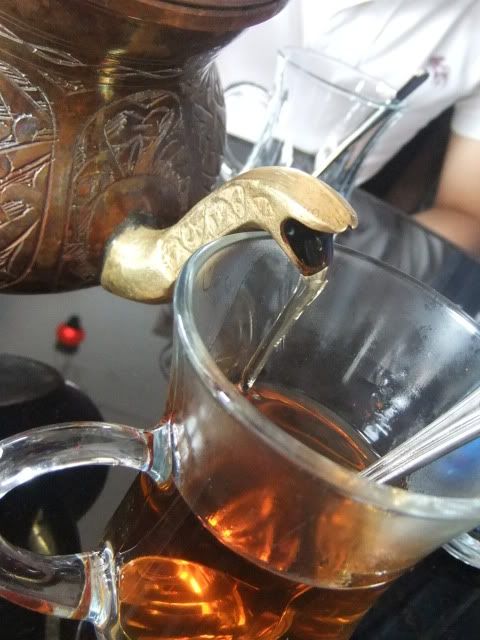 Is it a snake mouth??
Headed over to Plaza Sing to catch the movie, War Horse and I strongly recommend it! Especially if you love animals! But even if you are heartless and you don't love animals (like ph), you should still watch it because half of the movie were war scenes between England and Russia. And all guys love these artillery, motar thingy right? Oh oh and there's much humor too! The only downside is that the movie is like 2.5hrs wth. Almost died after watching because it was 9 plus by then and both of us were super tired. I blame the shisha.
We had Nandos for dinner and hello,
Nandos' food suck big time
. All I can taste are chilli and salt. Everytime I see the words "peri-peri", I taste salt on my tongue. YUCK.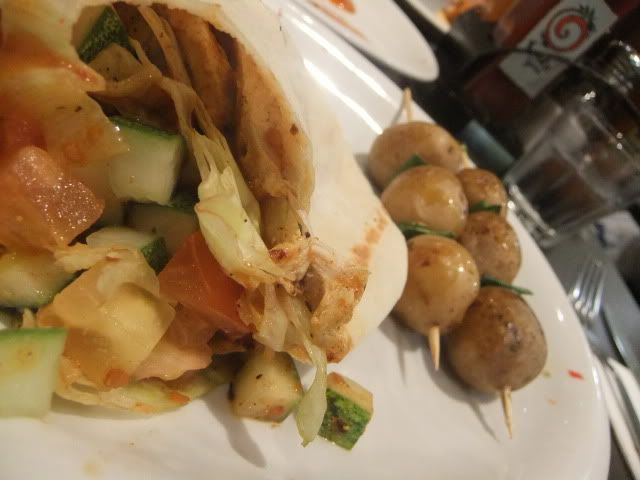 Welcoming the newest member to the red lipsticks family...
I've never used the smallest one before. It's from Rhombon and it cost me only $2 I think? It has the same shade as my ZA one (in the middle). Both are bright red and like I said earlier, ph thinks the shade is too AA. But hey it's bright red and the whole point is to be AA right? But okay la I should try to look more sexy than AA so I got myself a new and darker shade of red from Revlon. Watson's having 20% off and I think I got the Revlon one at only $14? It's a new product and it's MATTE RED! MATTE!!!!