It was my first time prawning EVER! I was so so excited but sadly, I was the only excited one because everyone else had tried prawning before. Lucas, who btw is my JC friend, happily exclaimed his shock about how it was only my first time prawning. I got that backdated meh? I'm sure half of Singapore has never prawned before!
We went had a JC gathering at Eunice's house first before bff, me, tr and ph conveniently headed to a.. er..... What do you call the place where you prawn? It has fish and crabs too eh. Fish farm? Well I'll just call it fish farm until someone corrects me. So anyway, we headed to a fish farm a few LRT stops away in Punggol. My other JC friends joined us shortly after, to play pool around the same area.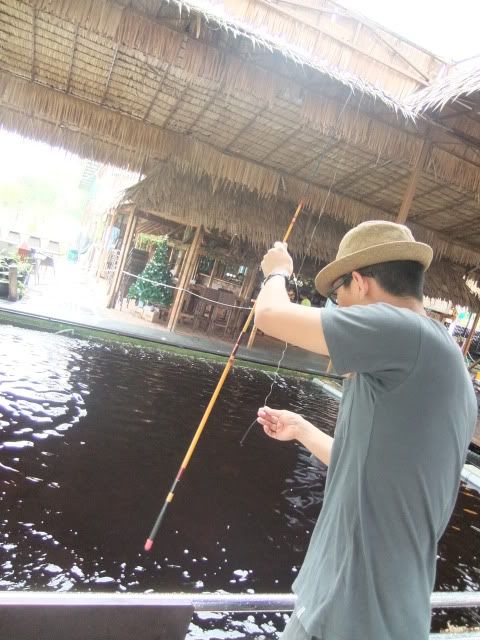 Tr came all dressed for the part! He looks like a fisherman!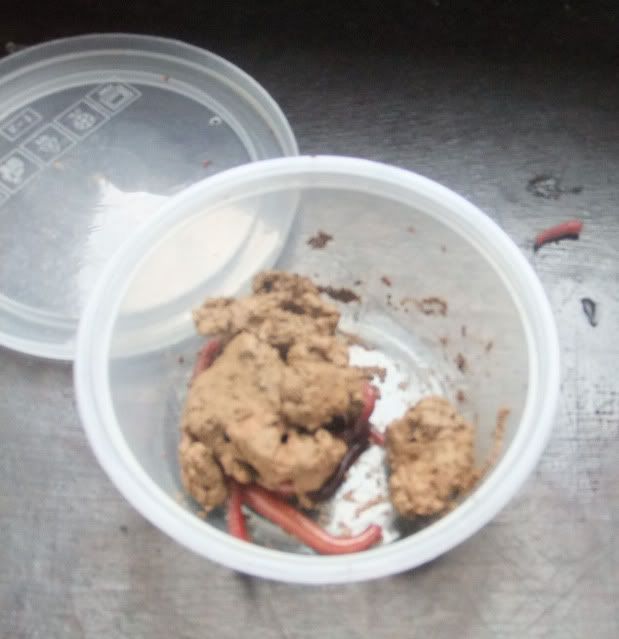 secret to catching loads of prawns: use yucky earthworms. Sorry for the blur pic!
I HAD INSECTS ESPECIALLY WORMS. SO I REFUSE TO EVEN GO NEAR THIS DISGUSTING(but useful and essential) THING. SO DID PH OMG. I thought all guys are supposed to be brave and not be afraid of insects? Only Tr bravely cut up the worm into pieces. NS had trained him well. I almost died trying to get ph to cut the worm for me. He's super girly luh.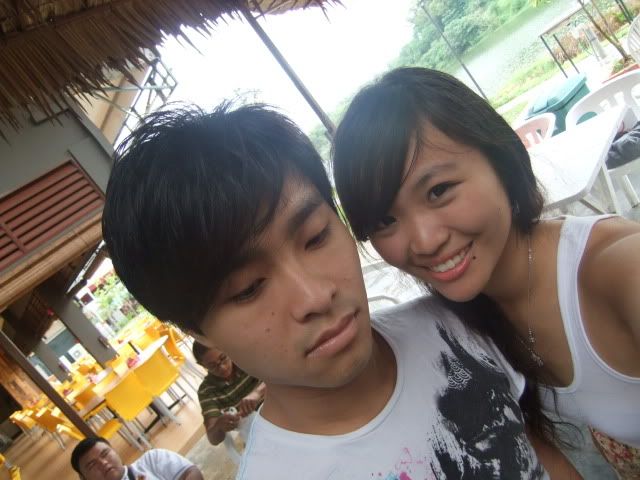 I think he was looking at the prawning rod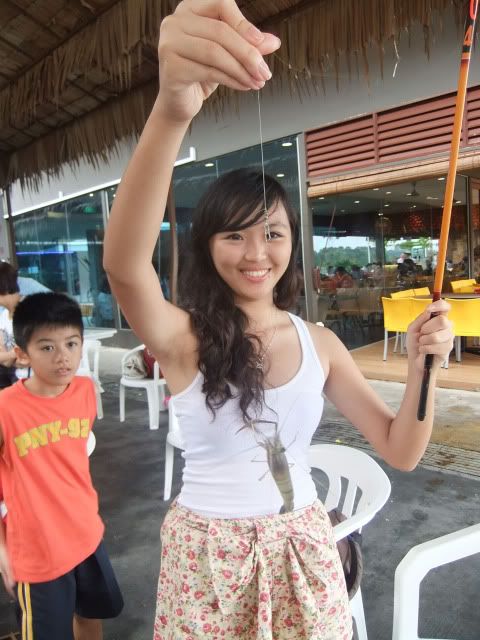 MY FIRST CATCH after 30 mins or less! Super proud of myself! wonder why my hand looks huge here.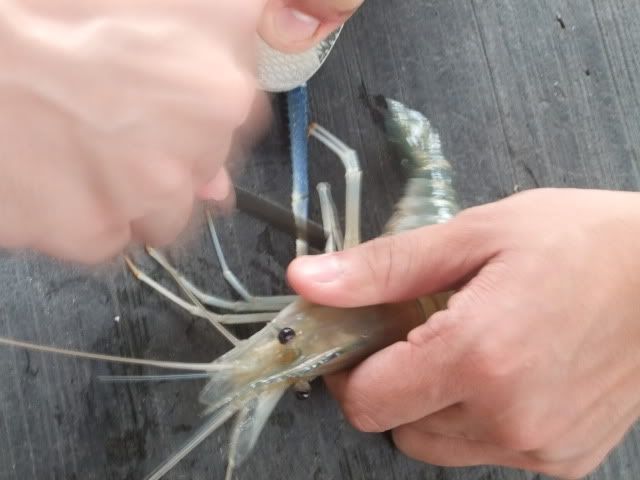 Since it was our first time prawning, we got Tr to help us disable the prawn. You need to cut off its pincers!
The prawn was flapping non stop omg. And ya call me bimbo but I never knew prawns had pincers! I thought only crabs and lobsters did! But then again, if those 2 creatures have pincers, why wouldn't the prawns have them? Aiya whatever luh. Whenever I eat prawns I never gave thought to the pincers issue! So this is a revelation to me! And omg even though the prawns I caught were big, when cooked, they're freaking pathetic. How can a prawn shrink so much?!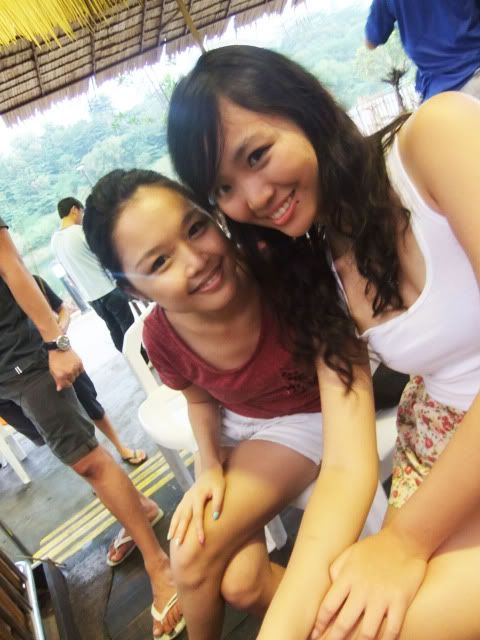 Hi bff!
It was amazing how many people were there to prawn and fish. All of us couldn't sit together until like 8pm. And we were there since 430pm! It was an amazing first experience I'd say! We (I actually, I caught most of them)
caught 16 freaking prawns!
Crabbing was hard and Tr failed to get any after an hour. We wanted to try fishing though but the fishes were seriously HUGE. And er I doubt me, ph or bff would want to place our hands on a flopping fish. Most of the action in the night took place at the fishing area though because many manly guys were competing to see who can fish the most. If you're going Punggol to prawn, do stay till night to watch people fish or even to try fishing!