I bought a red lipstick from Silkygirl a year ago and everytime I applied it, I didn't dare to walk out of my house and would always end up wiping it off. One fine day, I decided to just heck care and go out with it and wala! Here's me with a super AA (attract attention) shade of red. I think having curls actually help. Having straight hair and putting on rep lipstick feels weird.
Okay my face looks slightly constipated. SLIGHTLY. Oh and can you see a ship in the background? That's Logos Hope and it's docked at Vivo City until 27 December.
Logos Hope is a ship
operated by a German charitable Christian organisation. Its publicly accessible deck offers visitors an introduction to the vessel and the organisation, a book fair featuring around 7,000 different titles, a visual presentation called the Journey of Life and the International Cafe.The most amazing part of the ship is the crew which is made up of all volunteers consisting of 400 people who represent around 50 different countries.
The vision and purpose of the ship is to bring knowledge, hope and help to the rest of the world. I have the utmost admiration for such a mission. To me, books are an important source of motivation, creativity and sometimes, the only escape route from the real world. They sail from port to port, bringing books to people in developing countries and selling them at a fraction of its original price. I think that this is a really noble cause and I wanted to support their mission. Thus, I didn't think twice about spending any amount of money on board. After all, every single cent helps.
I bought a book for my brother- a classic called Oliver Twist, which I'm sure many of you have read. Their books are really priced cheaply! The book only cost me $6! Couldn't find any books for myself and neither could ph so we ventured to their International Cafe. Even the food they sell are really cheap!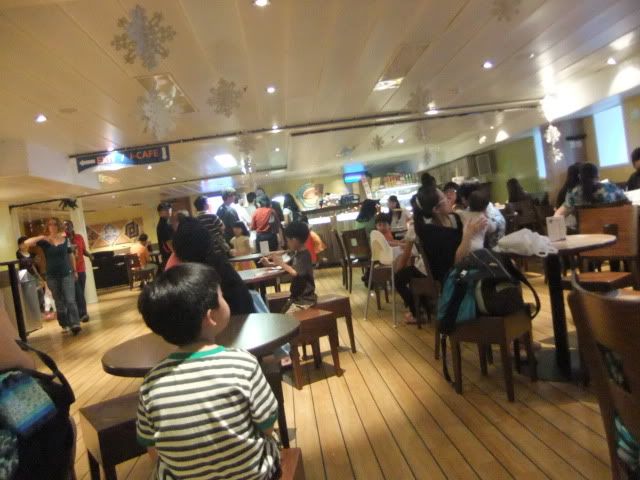 here's the cozy International Cafe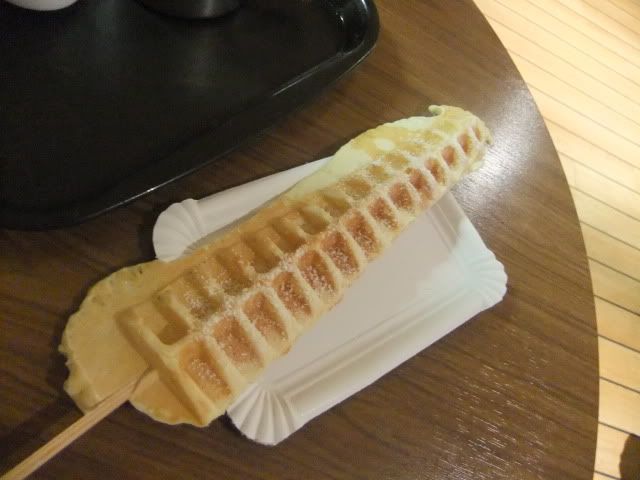 waffle on a stick-$2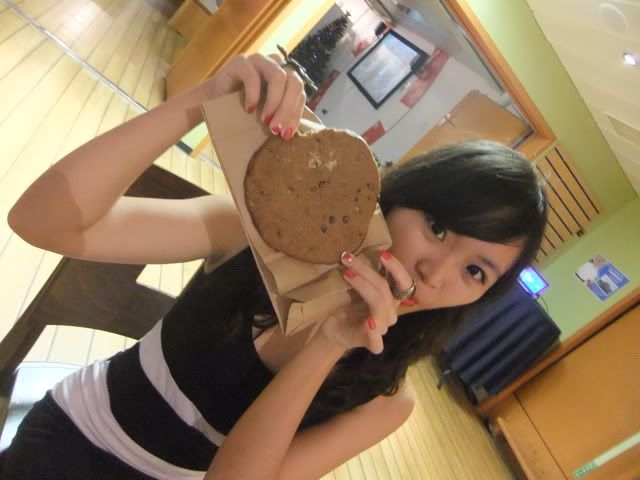 and a really HUGE cookie for $1.80. Pardon my O.o face.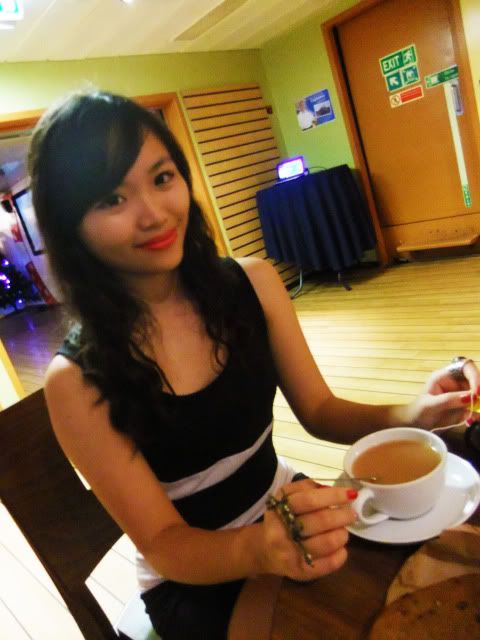 And a cup of tea is only $1.50. Stupid Pique Nique sells a cup at $4.50 wth.
I was just at Vivo during Christmas and 2 days later I was back here. This time, we didn't have to walk the entire place for an hour to decide on what to have for dinner. We had Thai Express and we ordered this new dish- Chicken with Century Egg. It's actually really good!