It's Johor Bahru to be exact! It was my first time away from home without my family, though it was only for a day. Still, it really meant something to me! Seeing my passport stamped made me feel all excited and happy. It was my ONLY pathetic holiday in the entire December.
My guide for the day was ph. His dad does business in JB everyday so he did gathered information from his dad for this trip. Our main stop for the day was KSL.
As with everyone who goes to JB, we dropped at City Square and ph brought me to a street hawker nearby for lunch. It serves noodles at a really cheap price of 5RM per bowl and the noodles are so so good! It's much better than most of the noodle stores in Singapore!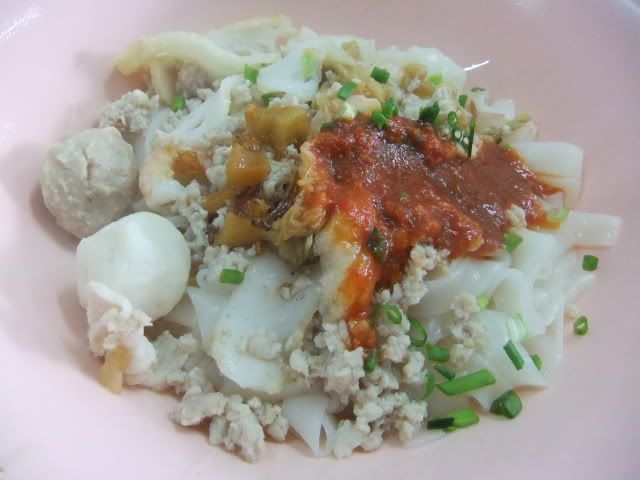 my really delicious bowl of spicy dry kway teow
After lunch, we took a bus to KSL from City Square. Bus fares are so so cheap too. Only 1.50RM per person per ride. Sigh, the standard of living in Singapore is really ridiculously high :(
KSL has Tesco, the UK version of Walmart. We went to check it out thinking that everything would be cheap. However the prices are the same as our local NTUC -.- Objectively speaking, that is cheap, but I just somehow expected things to be even cheaper after having so many 'omg that's cheap' experiences, so I was slightly disappointed. But on the bright side, they have my favourite Vanilla Coke!!! When was the last time I saw Vanilla Coke? About like 7 years ago? Oh and they have Coke Lime (another favourite) and Sarsi too!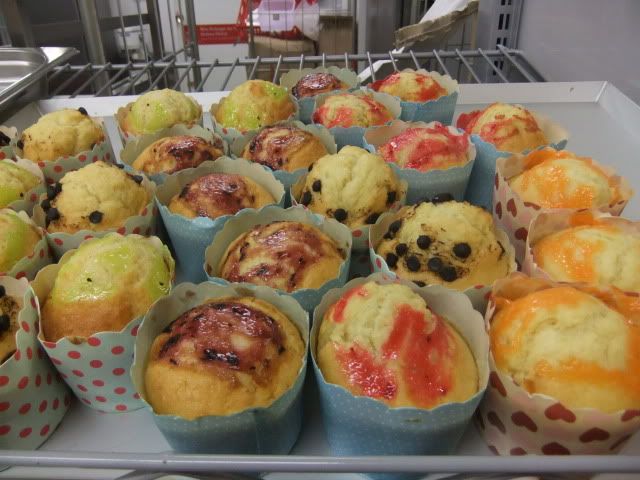 Tesco muffins at only 1.50 RM!!!!
They say KSL is as big or even bigger than Vivo City. Really meh? I think okay only leh. I can cover the whole place in 4hours, including an expo held there. But the clothes there remind me of KL, 1 for 25RM, 2 for 50RM. REALLY CHEAP OMG. Cheaper than blogshops (damn you blogshops)!!!
We saw people holding onto really large crepes while we were shopping and decided to try one.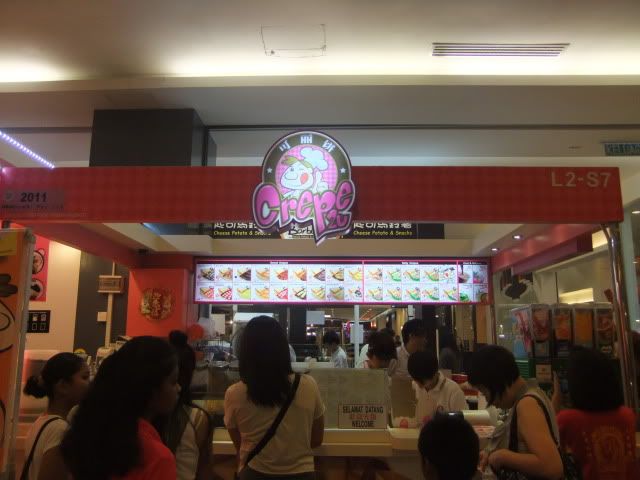 the queue is mega long i tell you. and they're really slow at making crepes too :(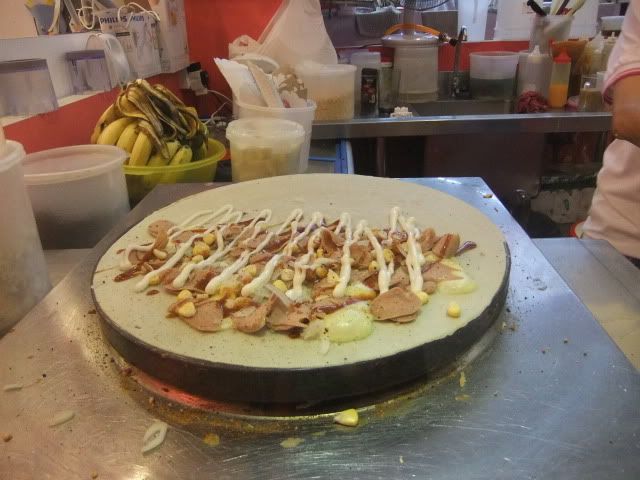 here's my cooking crepe- sausages, corn, cheese, bbq sauce, mayo. ALL FOR THE PRICE OF 7RM!
This is seriously a FML moment. I love crepes and everytime I'm in Bugis, I will always go to the crepe stall on the second floor of bugis village and get a ham & bbq sauce crepe for $3.90!!! WTF. And here I'm getting
a crepe at 1.5 times the size and ingredients for less than $3.50
. Screw you crepe stall at bugis!!!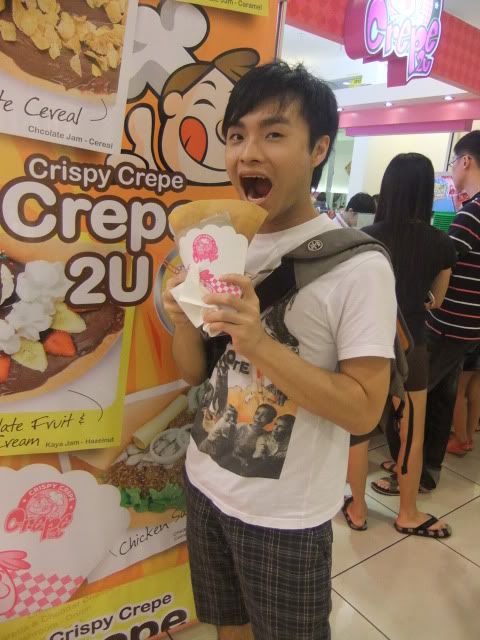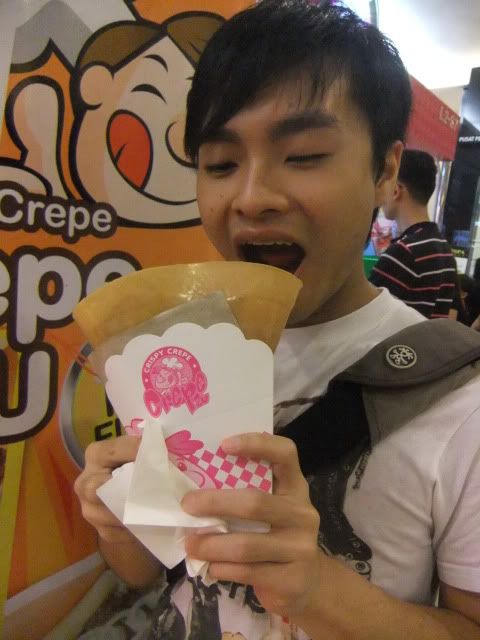 the crepe is damn HUGE!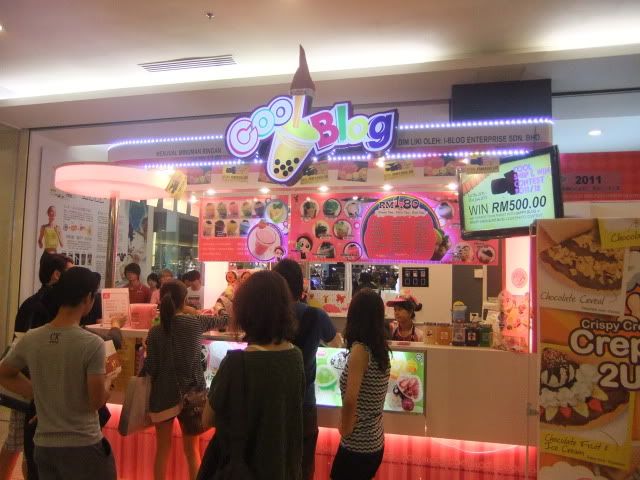 Is Cool Blog the Malaysia version of Gong Cha? In the short time that I was there, I've seen 3 of this stall! But Gong Cha is still nicer. Cool Blog milktea tastes like Sweet Talk :(
Soon, it was time for dinner. We walked to a Ba Ku Teh stall opposite KSL for dinner! I LOVE BAKUTEH <3 I love the peppery Singapore version and the herbal KL version. Apparently, the JB version is less thick than the KL version. Not fantastic leh. If it's herbal must be thick thick then nice!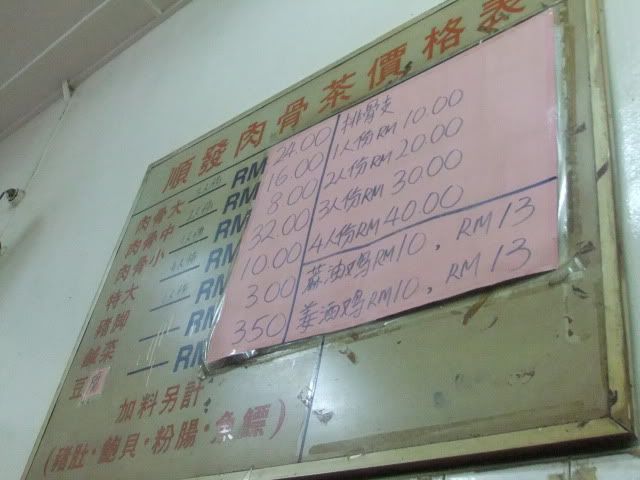 they're reasonably priced :)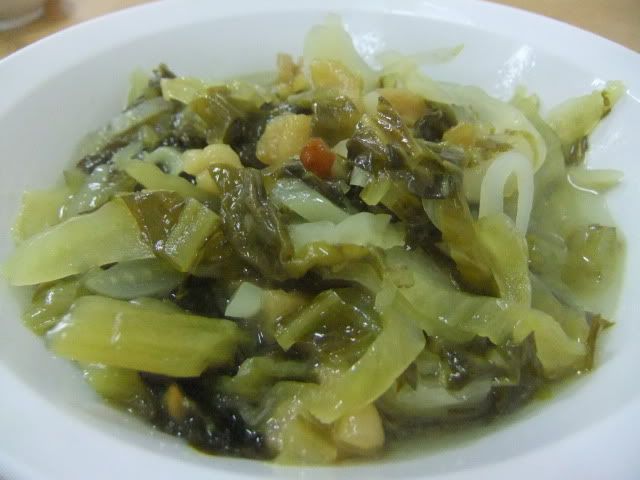 salted veggie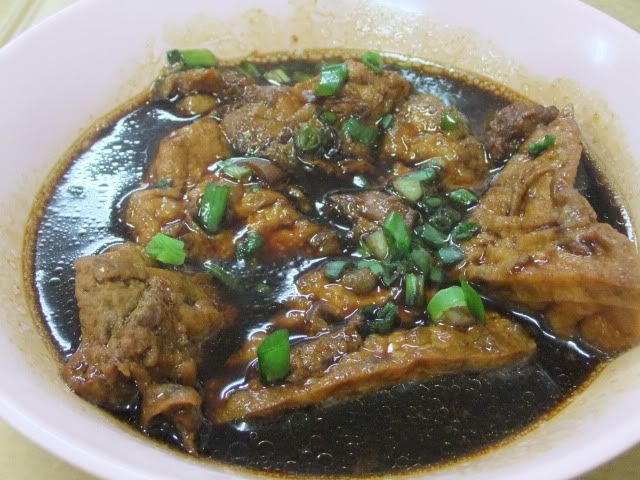 this tau kua is damn damn good! It smells so fragrant and I love the herbal sauce!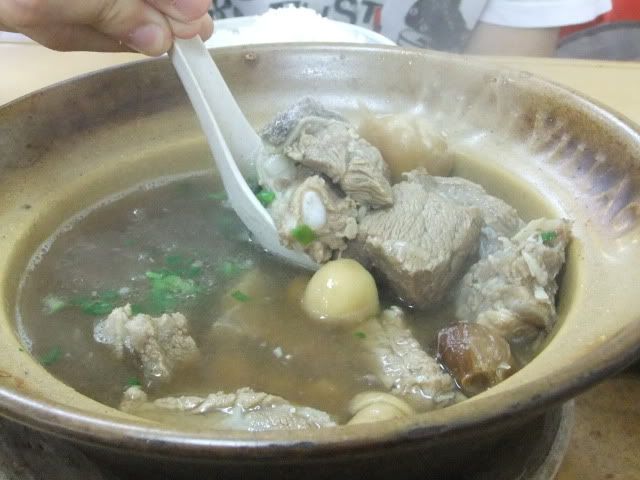 bakuteh for 2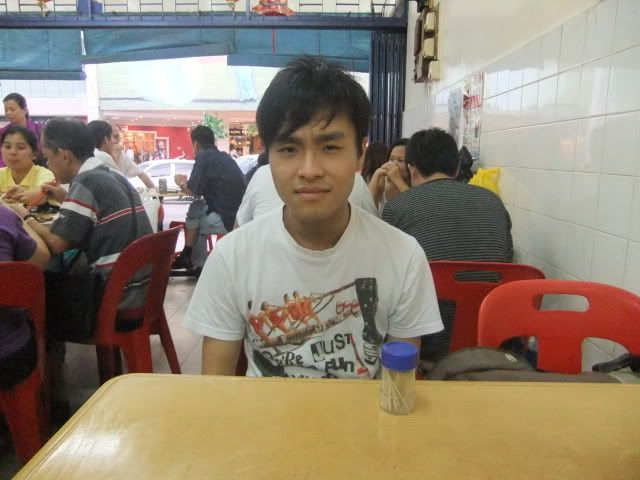 Okay la, since I never post any pictures of myself yet, shall obligingly post one now.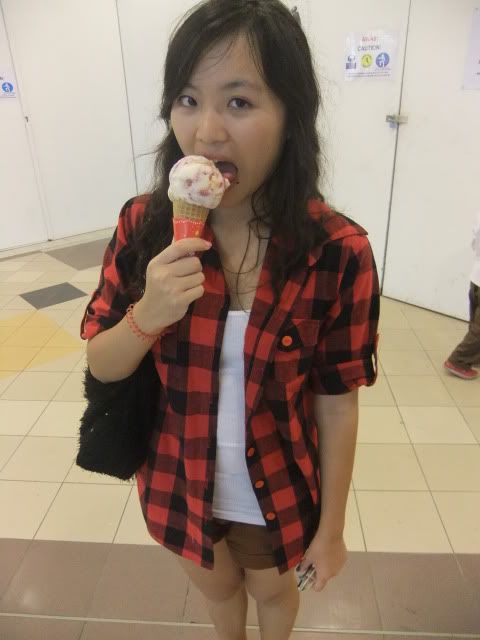 TADAH! Hello! I didn't comb my hair, didn't put on make up and wasn't wearing contact lenses. Plus, I'm eating the Baskin Robbins ice cream in a very unglam way. So can you please focus on the ice cream rather than me? THANKS! The cost of Baskin Robbins contains the same numerals as the one in Singapore, only you replace the $ with RM. SHIOK! I have been controlling my urge to try it in Singapore okay! Ph refused to let me eat in Singapore because he said it's much cheaper in Malaysia.
Okay I shall end off this post with the stuff I got from KSL! Shall visit KSL again during mid term break!