Jason came back from UK a few weeks ago! I first got to know him when I was interning in AGC and since then we have been good friends. He's studying in Durham now and boy do I envy him. I really really want to study overseas! Work load's lesser, life's less stressful and you still get a more recognized degree :( I have been going for tea really often this month and I wanted to check out Pique Nique at Ngee Ann City. Therefore I grabbed Jason along last week. Time passes really fast, to think that I only met him last week and it felt like I met him one month ago instead.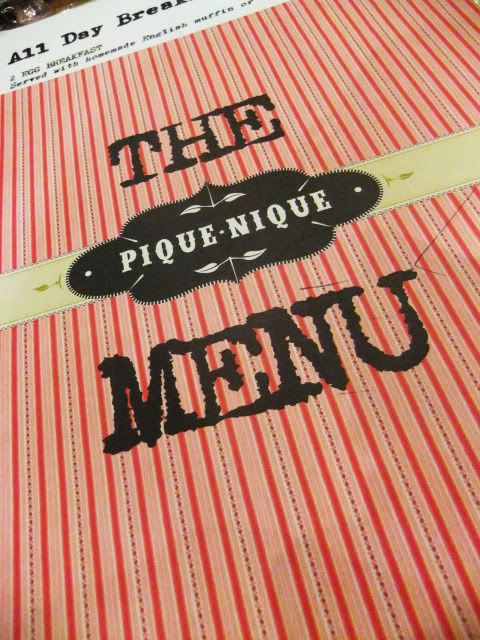 Pique Nique catches everyone's eye because of its dainty decorations. They have really cute log tables, potted plants and dashes of pastel colours everywhere. Even the menu is delightfully in pink! The combination of colours and earthy elements makes this place really relaxing to chill out at. I was instantly cheery when I sat down :) Despite being a tea-time place, they serve solid mains like burgers and mac & cheese too. If you ask me, I think that actually kills a little of that tea-time atmosphere. I mean who eats burgers for tea?! Maybe it's just me, but tea-time should only be about tea and pastries.
Despite what I just said, we ordered pancakes and burgers. LOL. Okay in my defense, I wanted to have an early dinner because I had dance training at 730pm! Since we met at 5pm, it would be more apt to have an early dinner than tea right!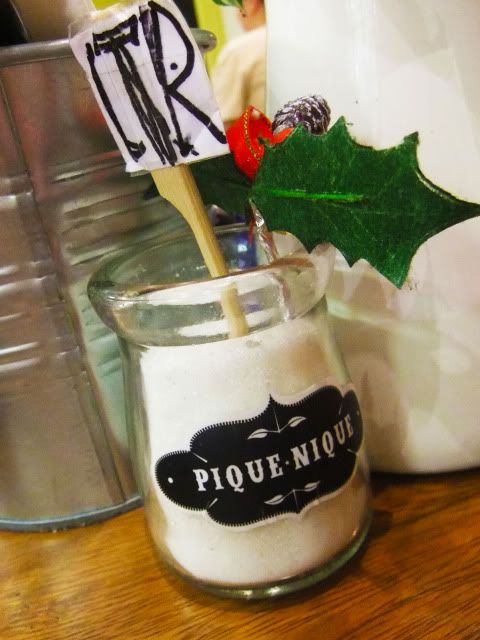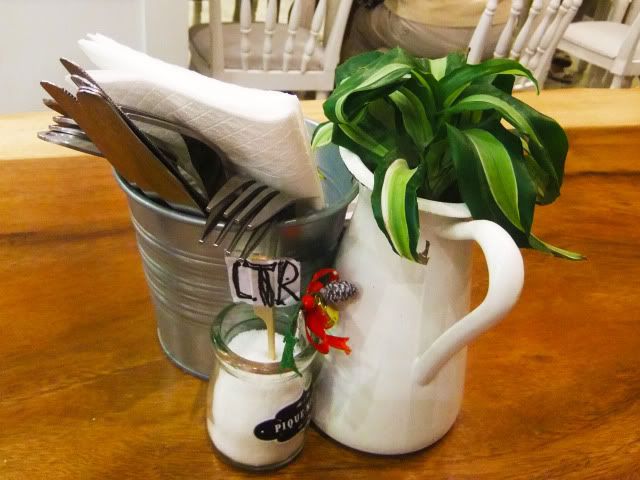 the tea I ordered came with a really cool tea holder. But HELLO, ONE CUP $4.50?! Tea leaves are grown from gold huh?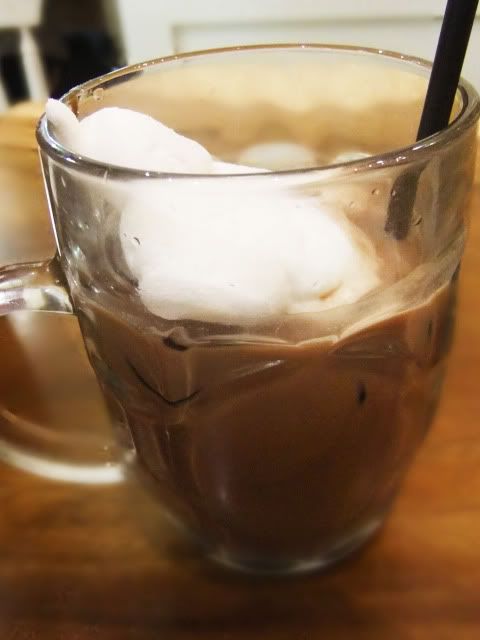 Ice Chocolate with Marshmallow. The only thing nice about this, is the marshmallow. The chocolate is bitter and WARM. I hate places which serve things warm/hot and then they add ice cubes to try and make it cold. How is that ICE Chocolate?!
Thankfully the food was pretty good!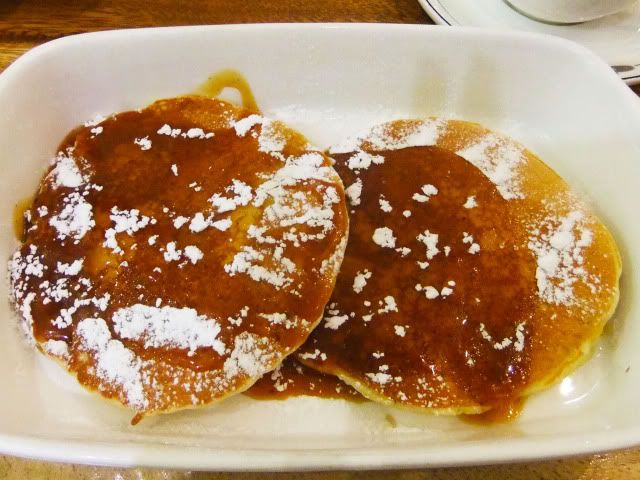 Pancakes with salted caramel syrup. I love the syrup, it's a great alternative to just plain maple. Plus it's only $7+!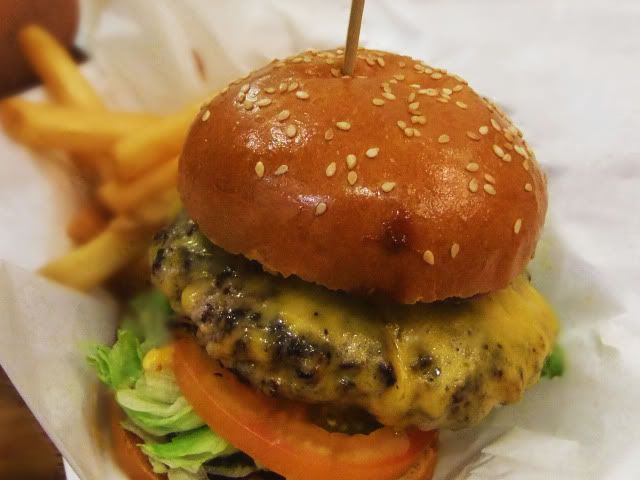 Ranch Burger. Beef patty was tasty and fragrant, literally (Vinay, just in case you comment again on the usage of fragrant) The ranch sauce was flavorful though I think I prefer the one at Subway which is even more flavorful (means more calories too).
Thank goodness for the reasonable food or I will definitely boycott this place! I swear the ice chocolate suck big time and er since Jason ordered it, he had to finish it while I stick to my overpriced tea. Haha actually I kinda told Jason what to order so he just listened to me. #guiltyface. Anyway if you're looking for a more traditional afternoon tea place, you should visit
Barracks
!
Meet Jason:
er... if you wanna have a gf, you better take another photo!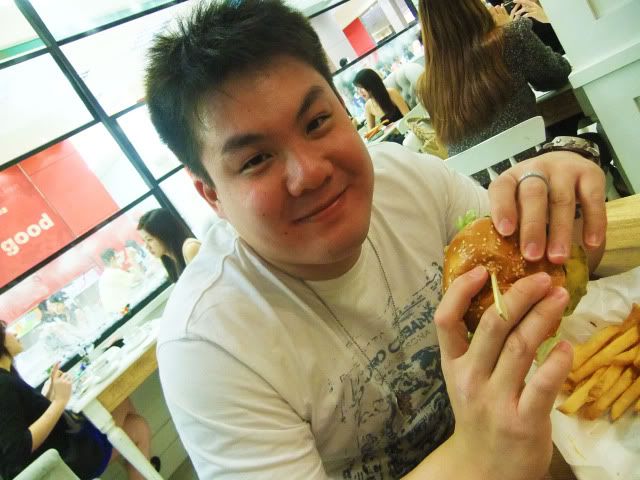 AWWW there you go! Isn't he cute?
Jason reminded me of Kungfu Panda when I first met him. Now that I'm looking at his picture again, I think he looks like the chipmunk called Theodore from the movie! Oh and Jason has a special talent: MARTIAL ARTS. He knows like close to 10 kinds of martial arts I think. I can't really remember all. I can only remember that he knows how to use a pole, stick and different kinds of swords/knifes. Oh and he learns Wing Chun too! Don't look at him and think he's fat okay! He isn't! He's MUSCULAR. So girls, if you have him as a bf, you will be safe and sound forever and ever. Oh and you will be laughing forever and ever too since he's super funny. Haha I sound like I'm promoting him *sly smile*.
I can't believe that it's new year's eve tomorrow! In a blink of an eye, all the festive seasons will be over soon and school will be starting in a week! I haven't even bought my textbooks yet. Anybody selling Equity Law and Ethics books???