Headed back to the mall after wine @ Ku De Ta. We went to redeem our free sampan boat ride! When I first went to MBS, I wanted to try out the sampan boat ride because it reminded me of Venice. Now that I was finally given a chance to, I was giving 1000 excuses not to ride on it.
1. I was afraid that the sampan would flip for god knows what reason.
2. I..er.. screamed when I stepped onto the sampan because it was wobbly and screamed again when I stepped off. #bimbomoment
3. I kept staring at the water fearfully because I didn't know how to swim and the guy rowing our boat told me that the water was only 1.5m deep. "In other words, woman, stop being paranoid and enjoy the 10mins ride because you're not going to die."
4. Because coincidentally, the water show was happening at the same time as my ride, everyone stopped and starred at both the feature and us. The most agonizing 10 mins of my life.
5. People started snapping photos of us.
This is the amazing (i'm not being sarcastic) water feature
6. Because our boat was less than 10m away from this water feature, I was concentrating so hard on the guy's rowing. If he EVER rowed any slower, we would be soaked!
7. I actually asked the guy if we were going THROUGH the feature because at first it didn't seem like he was rowing away from it. So I thought the waters would MAGICALLY PART when we row THROUGH IT. His reply? "Err.. no? Or I would get wet too. We're just going around it." #epicfail
8. The guy said that normally only kids take this ride. Whattt...... -.-
So you see, I am never gonna ride on this thing again! Thank goodness it's free for us!
Off to TWG for tea-time! Tea after wine. How much more shiok can life be?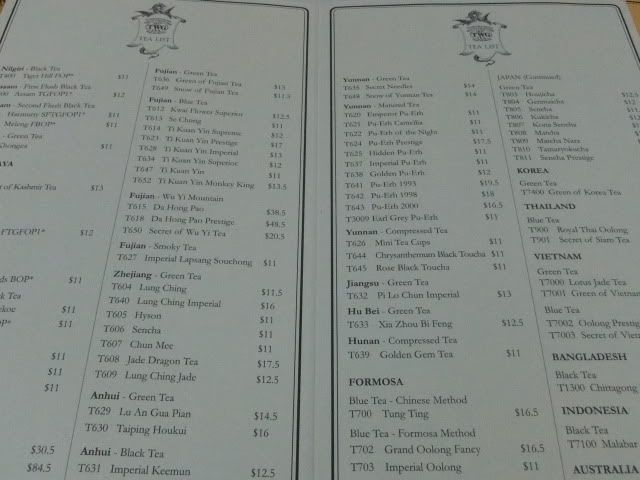 They have close to 500 teas! I swear!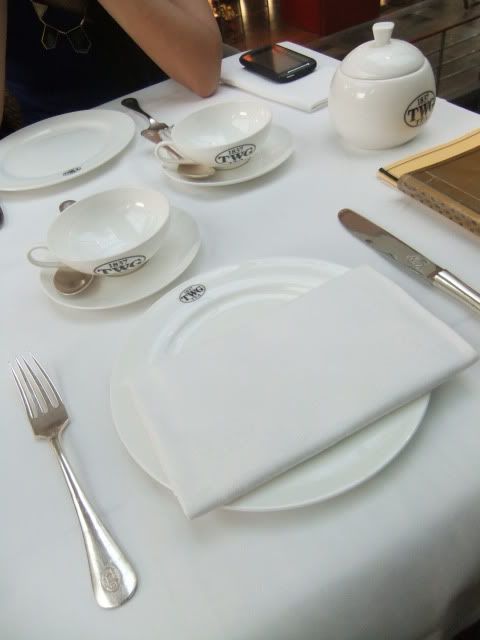 I love how white, elegant and classy the whole place is!
love the cool teapot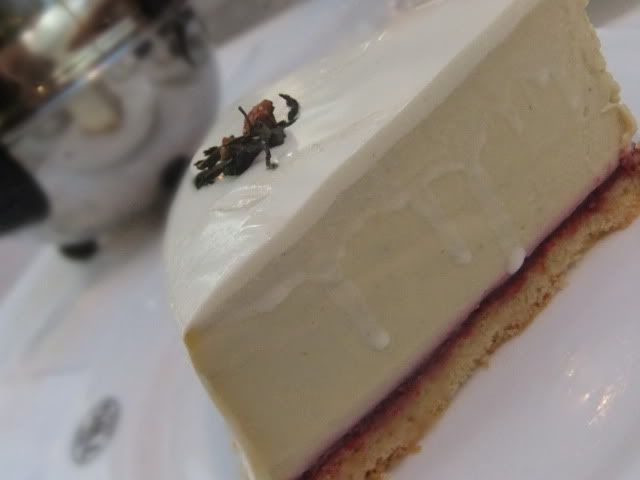 The cheesecake is AMAZING. The cheese is so smooth it melts in your mouth! And it's really light so you wouldn't feel jelat after a few bites. Plus it's infused with tea!
After 1.5hours of tea, it was
time for Wicked
! Sadly, I couldn't snap any photos in the theater. The musical was fantastic and nothing like I've ever seen. The singing was good, though I felt Galinda isn't as good as the original one. Her singing was a bit too squeaky. Alphaba's singing totally blew me away, especially when she sang 'defying gravity'. That scene, where she flew into the air on her broomstick and sang her heart out, brought a tear to my eye. I could really feel Alphaba's emotions and I was deeply touched by her performance. I know a few have said that the one in UK is still much better than the Australian cast here in Singapore. However, given that this is the first time I've seen Wicked, it pretty much sets the bar of what a good musical is like. Until I have the money to fly to UK & US to catch all the other musicals, the Australian's cast of Wicked will be the best for now.
having champagne during intermission. Really enjoy life ttm! But honestly, alcohol was the only reasonably priced drink on the list.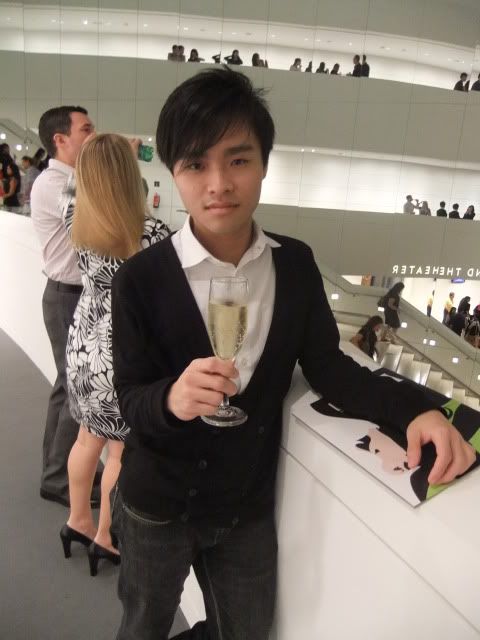 My only regret for the night was that I didn't manage to get this glowing Wicked theme drink during intermission because the queue for it was way too long.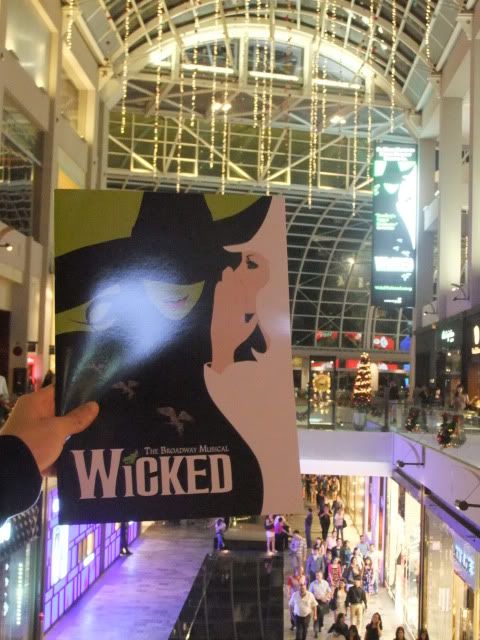 "This pretty much sums up my entire 21st birthday celebration. An awesome mad hatter party, a wonderful dinner with my family (lobster porridge!) and a pampering day out with ph. Looking back at 21 years of celebrations, I would confidently say that this is the best year so far! Afterall, nothing can beat a 21st birthday celebration right? Many heartfelt thanks to my bestest friends, my family and ph for celebrating this little milestone in my life :)"