oh yes i do.
1) Most hardworking Caderas member
Okay la, not most hardworking in terms of how much I practice the routine, but most hardworking because I went for training even though I was super mega sick. As a result, I had fever after that and my illness was prolonged FML. Yes I know I could have just told them that I was sick, but I need to produce an MC if not I'll be out of the team. zzz.
I know all my friends will be laughing their asses off when they see this. Butttt I waited 3.5 freaking hours for ph okay! I had tea with Marg until 6pm and he was supposed to meet me at Robertson Quay at 6pm. Instead, he told me he would need at least an hour more to complete his work. He's current client is located in TUAS wth and he said it would save more time if I go over to BOON LAY and meet him there for dinner. So I endured the agonizing 50min train ride to that godforsaken place. When I reached there, I got bloody lost in Jurong Point. I can't find a single directory in the mega mall and mind you, Jurong Point is made up of 3 BUILDINGS! I was trying to look for Popular and I can't freaking identify where Building 1 is and which building I was at. Plus I was sick too :( So I had to walk the entire freaking mall!!! When I was finally at Popular, ph told me he wasn't done yet. So I wandered around Popular and ending up buying a lot more stuff than I intended to. -.- By the time I was done, I think it was around 8pm already! 2 hours had passed and he wasn't done yet omg.. Obviously I was pissed off, because I could have gone home instead. Plus I was tired and my throat was sore. But I forgave him because he's stuck at work and not at anything else less serious. I dragged my tired self over to NTUC to grab a drink and then to er... whatever shops there were around me. By the time ph was done, it was 930pm! See! 3.5 hours of waiting! Find me someone else who would wait for 3.5hours! No wait, don't find someone else, just give me the award already! Oh we had Bakerzin for dinner, but that will be a post for another time.
Meanwhile, I shall end off the post with pictures from tea time with pretty Margaret :) We had tea at Marmalade Toast! It's a nice little cozy place with reasonably priced food which are really tasty too!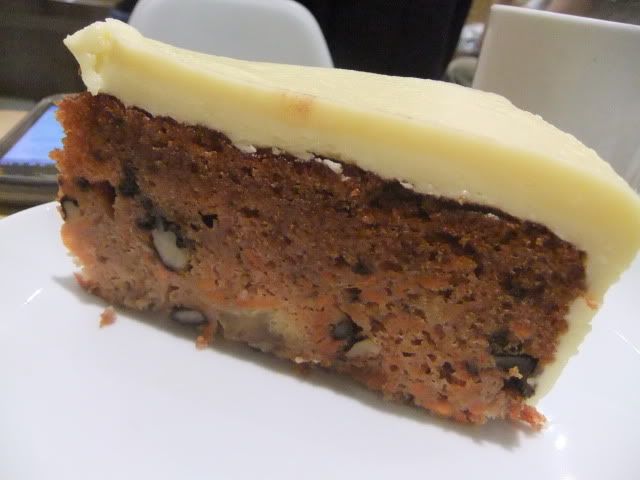 yummy carrot cake!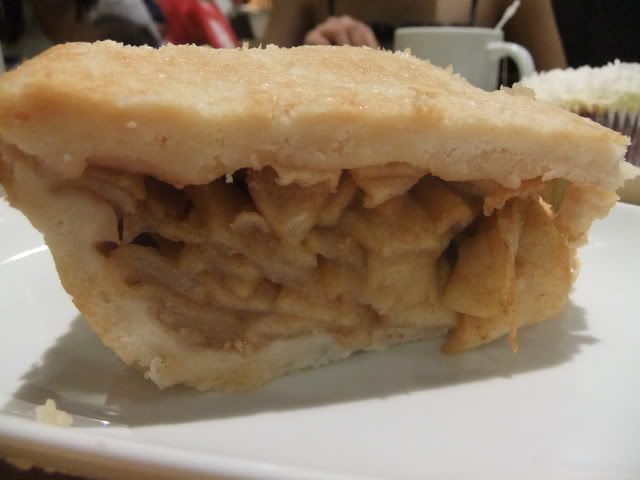 Apple pie tasted normal- but thankfully there are loads of apple slices inside!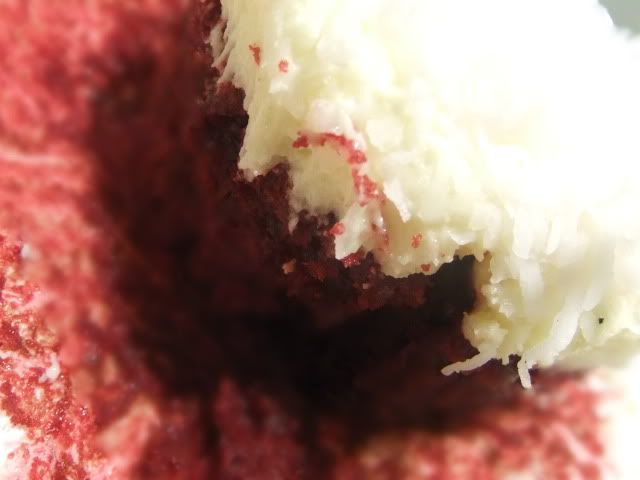 my favourite- red velvet cupcake!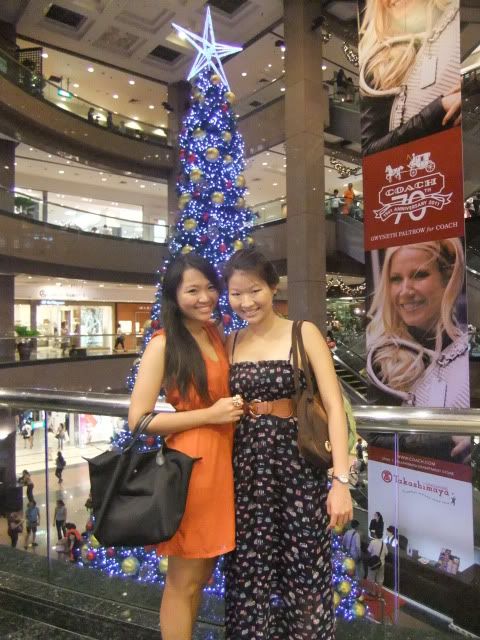 Margaret & I <3
Merry
Christmas
Everyone!
P.S I can't wait to share my experience at Barracks! It's going to be filled with really mouthwatering pictures! Next post, Stay Tuned!!!!