First picture of me straight after my very first perm!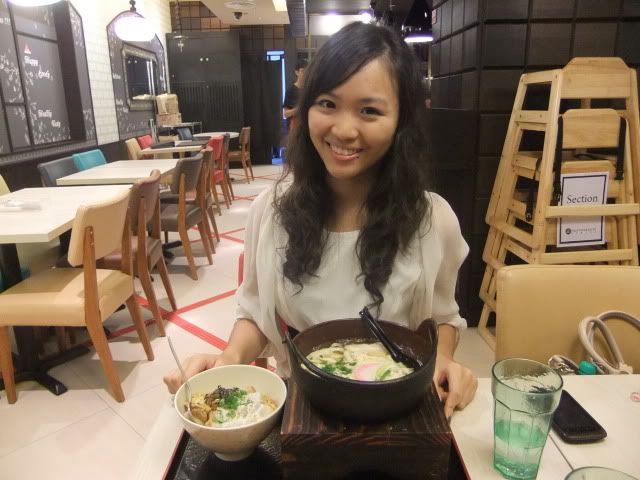 I look like a poodle damn it! :( I have mega frizzy hair now and thank god for serums! I usually go to Chinatown to buy products because they sell them are really cheap prices! Ph and I were deliberating for an hour on what exactly to buy and I was in a panic mode. I have very little friends who perm their hair and for those who do perm their hair, they were all overseas so there was really NO ONE to ask about what to buy for my hair! I really regretted not getting from the hair saloon. My stylist recommended some loreal product which I instinctively brushed off because my first thought was ," damn he's trying to hard sell!". I guessed I really should have listened and bought the product. It was only $28 :( Sigh. I got a mousse and hair serum and I hope they're the right products. Just 2 days after my perm and I can see my hair getting straighter :(:(:( Some strands of hair are straighter than others. I really really think that the stylist didn't perm my hair properly. The saloon was overbooked because of the Groupon deal and he had to tend to 3 people at a go. And I'm too lazy to go back to complain and demand a re-perm.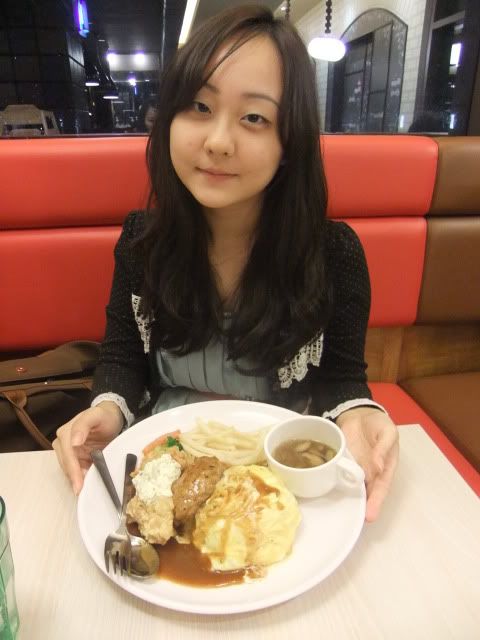 Hello Enci! And she only did her perm for 2 months and her hair is now pretty straight! I really hope mine would last much longer :(
Which reminds me, this is the LAST time I'm ever going to buy voucher deals for hair services. I actually topped up $50 for better perming cream to prevent over damaging my hair. Plus I had to add extra $20 because the deal does not include haircut. That brings me to a total of $135 for a perm wtf. And it wasn't perm properly! >:(
I've been staying at home recently because of how sick I was and still am :( Had to cancel many plans because I'm taking drowsy medicine and all I wanted to do was sleep. Anyway, I had an outing with my Starring mates last week! A few pictures to share to end off the post! We had a picnic at Marina Barrage followed by a gaming session at Play Nation.
I love this jumpshot!
my starring mates :)
Group shot before the rain!