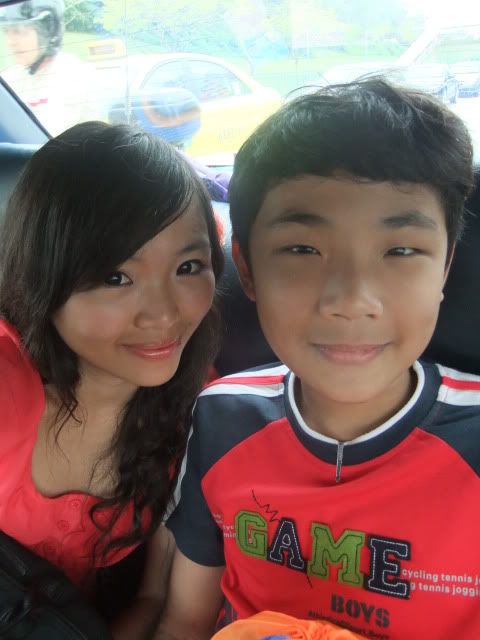 We waited 15 mins for the bus and gave up. Took a cab instead but we waited another 20 mins for one. Total fml moment.
My brother and I had lunch at ph's place. His lovely parents invited us over and boy, I do miss home cook food. My mum stopped cooking since my maid left many years ago. His mum got me gifts from body shop and ph got me tea from Marks & Spencer. Thank you so much :') Oh and my brother got cute Reeses in a candy cane container.
Headed down to Vivo City after lunch to catch Mission Impossible 4. It was my first time watching Mission Impossible and I am really impressed. I was so engrossed with the film that I wanted to hold my pee until the show ends. However, the movie was about 2.5 hours! So to save my bladder, I had no choice but to go pee.
Visiting Daiso and the Pet Shop are a must for me whenever I go to Vivo. I wanted Marche for dinner but the queue was insane, so we wandered around the entire Vivo to decide on where to have dinner. I was in a 'no idea what to eat, yet picky at the same time' mood. This always happens when I don't get to eat whatever I planned to eat. I swear you will hate to be dining with me when I'm in that mood. I can spend more than an hour trying to figure out what to have. We finally settled on Secret Recipe and I have to say, their food is really average. It was my first time and it will be my last time eating anything but cakes there.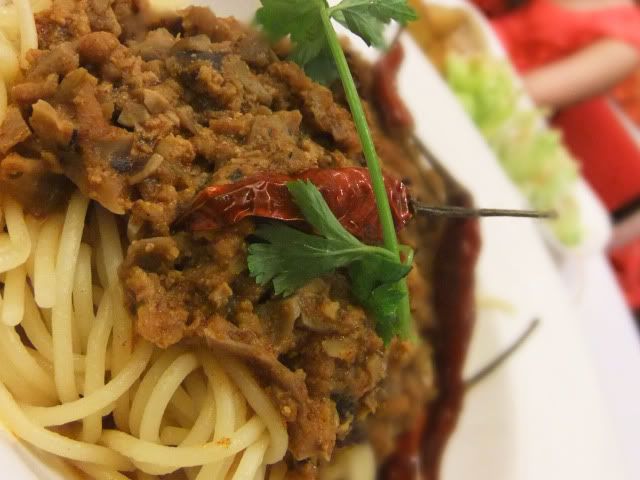 ph ordered Tom Yum Spaghetti.
This was my dish. Chicken Par-something. Basically fried chicken cutlet with melted cheese and Bolognese sauce.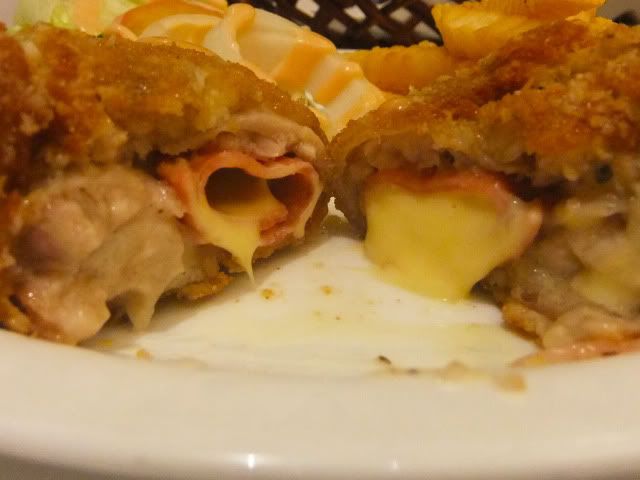 brother's Chicken Cordon Bleu
Headed off to Giant after dinner to buy some ingredients for Christmas dinner happening on the next day. Christmas this year is a lovely one because I get to spend it with my family, though mummy and daddy are missing because daddy's working and mummy hates going out :( I insisted on dragging my brother out because I think it is sad if he has to spend Christmas at home. I really am a super family person <3 Having a happy and whole family brings me one of the biggest joy. How did you spend your Christmas?