Christmas nails for the festive season! Every nail was supposed to have a santa claus hat but I got lazy so it was just one nail on each hand.
Finally, my super long awaited dream of hosting a party at my house had come true!!!!!! :')
Ya okay fine it's not a brilliant dream but I had always wanted to host parties and dinners at my place except that I have a really strict mum who hates stuff like these. It wasn't easy trying to convince her to let me host! Next time when I have my own place, I will have tea parties every day and dinner parties for all occasions! It gives me an excuse to go buy all sorts of nonsensical stuff from Ikea. When I have kids in the future, I will encourage them to invite their friends over for lunches/tea/dinner so that I can buy those cute and colorful plastic cups, spoons and forks from Ikea. Haha!
It was a potluck dinner so I cooked pasta with home made sauce! Pasta cooked by me and sauce made my ph. LOL. Ph brought his chicken salad, hb brought chicken wings, sharon and tr brought tarts, fruits and beer. Lastly, I helped wq and wendy buy cheese filled beef balls and honey baked ham! Oh and my brother contributed to the drinks. We had a lot of food and we couldn't finish the chicken wings. I didn't take any of it because they weren't fully cooked. Too bloody!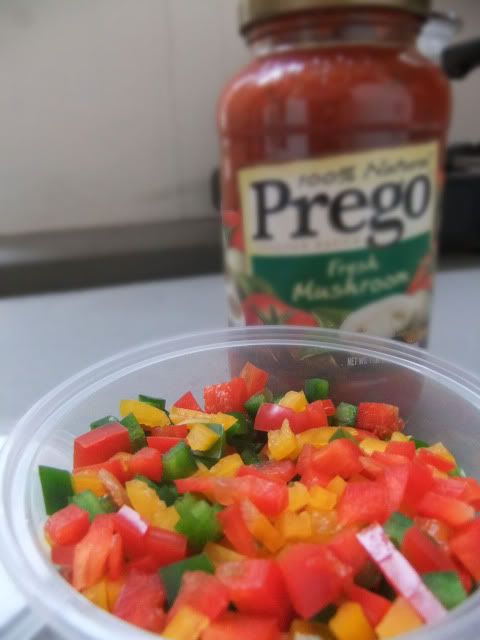 capsicums are the most colorful vegetable!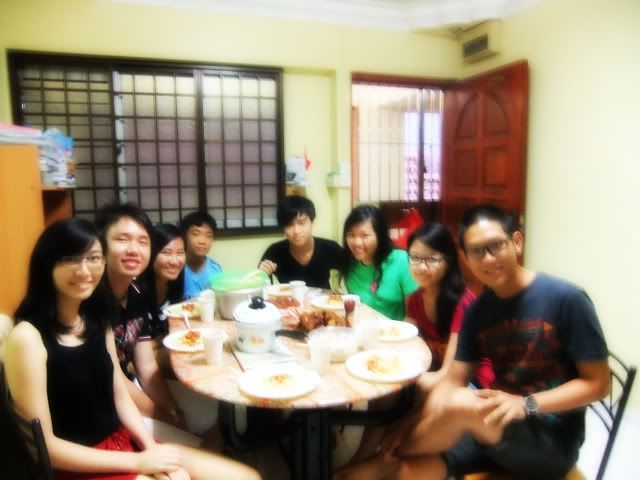 photo was originally blur so I had to give it a glowy effect!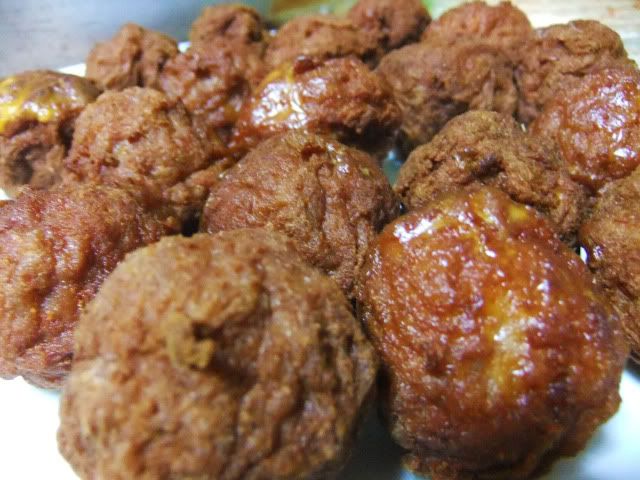 cheese beef balls from NTUC. It's SUPER NICE. Go buy and fry!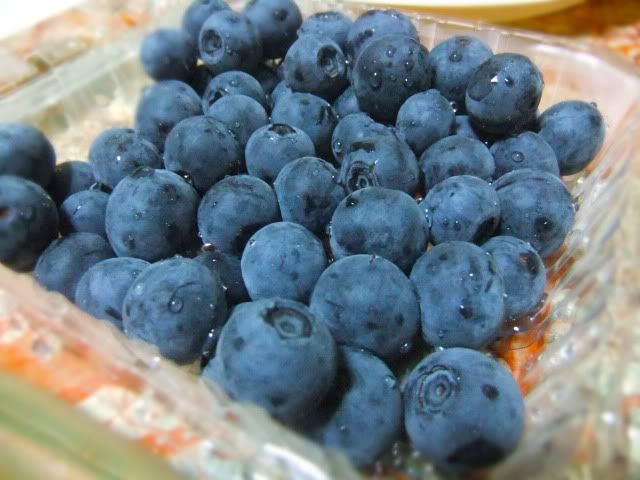 in case you don't know, these are blueberries
We had a funny convo over these blueberries. Ph didn't know that Singapore supermarkets sell blueberries so he had never seen them before in his entire life. And when he finally saw them, he asked why weren't the blueberries blue. Then, he went on to comment on how blueberries must be the saddest fruit in the world because in supermarkets, the brighter colored fruits always capture the attention of patrons and the blueberries are left ignored. Actually now that I'm reading what he said, I don't think it's funny anymore leh. O.o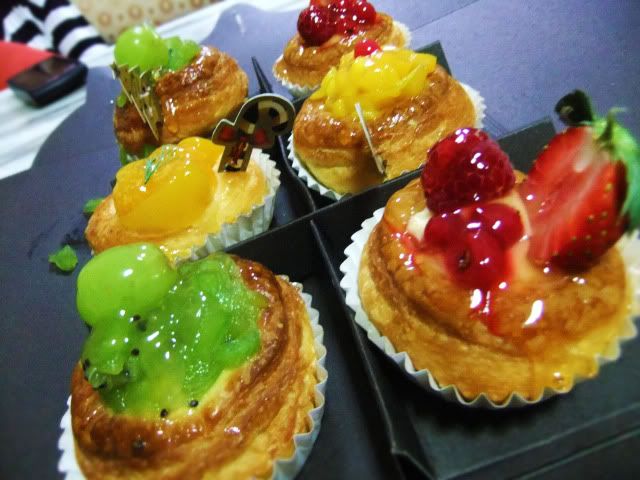 pretty tarts from Bread Society :) Look nicer than they taste though.
On a sadder note, school is starting in 2 weeks' time :'( 5 chapters of readings for first lesson of Equity fml.